BrowserHow is an online content publishing site started in Oct 2019 by Kushal Azza, a Google Certified IT Professional, a Digital Marketer, and a Tech Enthusiast.
On BrowserHow.com, you will find practical how-to guides, browsing tips, error troubleshooting steps, and quick solutions for your web browser issues.
We dedicatedly cover all popular web browsers, including but not limited to Google Chrome, Mozilla Firefox, Microsoft Edge, and Apple Safari.
Our expert writers, team of technical staff, and editors bring you the most relevant and up-to-date information about web browsers. We also cover in-depth reviews and comparison guides that help you choose the best.
Note
: Every article contribution is heavily scrutinized and modified by Kushal Azza, who leads the
Editorial Staff
team to meet our quality and publishing standards.
We take data privacy very seriously; please read our privacy policy for more details.
At BrowserHow, we value every feedback and suggestion, and if you have any, please get in touch with us. We are always happy to hear from our readers to help in any way we can.
Meet our team and contributors
The articles or content published on BrowserHow.com is written by experienced technical writers who are tech geeks and equipped with expertise in web browser technology.
Here is a small briefing and expertise of our team members: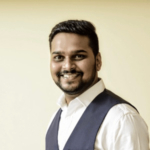 Kushal Azza is a Bachelor of Engineering, a Certified Google IT Support Professional, and a Digital-Tech Geek. He has over a decade of experience solving tech problems, troubleshooting, and creating digital solutions. He actively manages all the content contributors, editors, and publishing work at BrowserHow and leads the Editorial Staff.
Follow him on Twitter and LinkedIn.
---
Akshata Shete – Media editor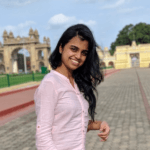 Akshata Shete is a Master of Engineering in Electronics and Telecom; however, she is a passionate video content creator and editor. She has over 5+ years of experience creating engaging video content for different social & media channels. You can find her posting cooking and traveling videos on her IG – @AkshalVibes.
Connect with her on LinkedIn.
---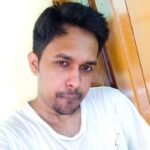 Swayam Prakash is a professional content creator with 6-years of experience conceptualizing, creating, and managing tech-based content for notable online publishing firms. He troubleshoots the technical issues and loves to write about them.
Connect with him on LinkedIn.
---
Ishika Sinha – Content editor and contributor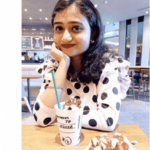 Ishika Sinha is a Master of Arts in English and Literature. She is a passionate content creator and editor with 4+ years of experience in different domains, including the media and technology industry. She is an avid reader and social media expert.
Connect with her on LinkedIn.
---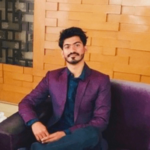 Rahul Verma is a Computer Science Engineer with an MBA degree. He is keenly interested in the field of tech and cryptocurrency. He has 6+ years of technical content writing experience and has mainly spent experimenting with computer and mobile operating systems.
Connect with him on LinkedIn.
---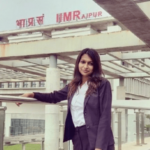 Aksheya Gowekar has a Bachelor of Business Administration in Marketing and is pursuing a Master's degree. She is a technology and cloud computing enthusiast. She has 4+ years of experience in content editing and writing helpful guides on computing software, mobile applications, and browser technology.
Connect with her on LinkedIn.
---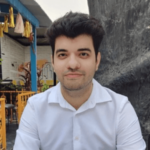 Sadique Hassan is a Bachelor of Computer Application in Computer Science and an MBA professional. He became a tech writer by choice and has continued pursuing it for the last 7+ years. He is keenly interested in open-source technology like Android and also loves troubleshooting the tech.
Connect with him on LinkedIn.
---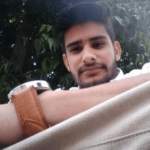 Suresh Choudhary has done a Master of Computer Application in Computer Science and has extensive knowledge of computer technology and application. He has 5+ years of experience in technical content writing. He uses Samsung Internet as the primary browser on his phone.
Connect with him on LinkedIn.
---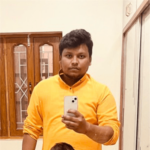 Shubham Kumar is a graduate of Information Technology who likes to write about Windows troubleshooting and browser tips. He's always engaged with new tech and gadgets, exploring new technologies.
Connect with him on LinkedIn.
---
Victor Oloo – ex-Content contributor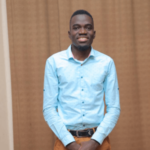 Victor Oloo is a Bachelor's degree holder in Business and Commerce and has been associated with the tech industry since the beginning of his career. He has 7+ years of experience in technology and media services. He is a passionate tech content writer and news editor.
Connect with him on LinkedIn.
---
Aman Habib – ex-Content contributor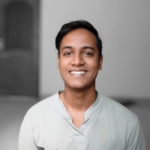 Aman Habib is a Mechanical Engineer by education and a content writer by passion. He started writing at the age of 15 years, which turned into a technical writing profession. He has a great understanding of technology and closely follows the Android ecosystem.
Connect with him on LinkedIn.
---
If you want to be part of our team, please
get in touch
with your previous contributions and work profile for consideration. Thank you.
SolvyOne Digital
BrowserHow is a part of SolvyOne Digital – Content and Media Publishing Studio.
Registered Address:
Office No. 303B, Boulevard Commerz,
Sus-Pashan Road, Sus Goan.
Pune (M.H), India – 411021
Website: https://solvy.one
Contact: hello@solvy.one