One can easily set a homepage URL in the Safari browser on any macOS computer. The homepage URL can be anything that you want. It can be your corporate website or any personal search engine. Safari does offer the option to customize the homepage URL with ease.
We always strive for things that suit our needs. Customizing the URL for our homepage in Safari Mac makes it super easy for us.
You can also set the homepage URL as the default page when opening a new tab or window within Safari. You can even launch the safari itself with this homepage. There are multiple customizable options available to suit everyone's needs.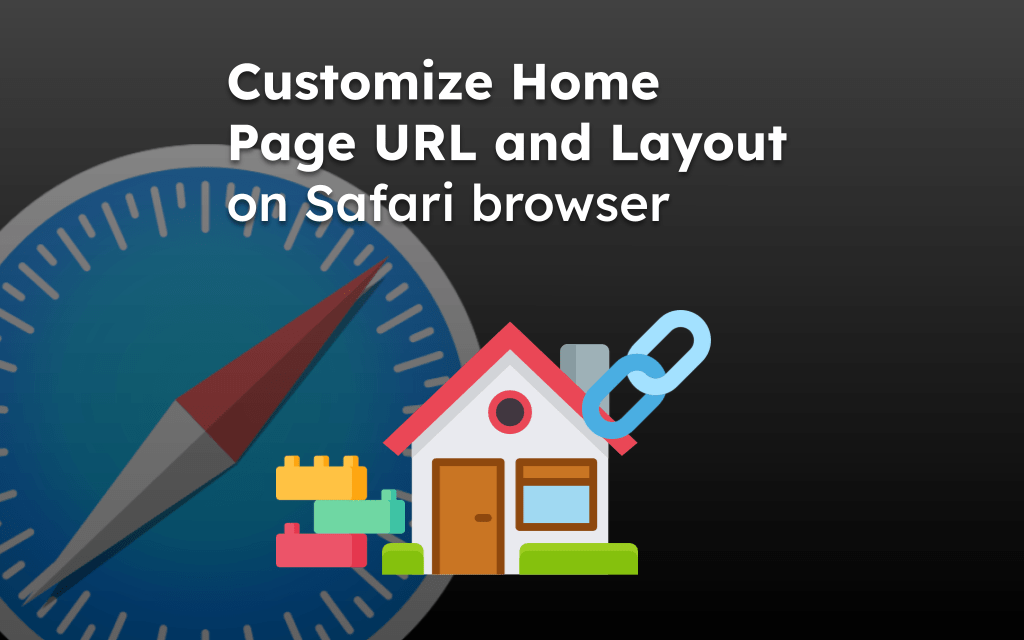 Change the Homepage URL
Here are the steps to change the homepage URL and set up a custom website:
Launch the Safari app on a Mac computer.
Select Safari from the Menubar options.
Choose the Preferences… option under the Safari menu.
Switch to the General tab within the Preferences popup window.
Within the Homepage field, enter the desired URL.
Select New windows open with and New tabs open with to Homepage (if required).

This will change the homepage URL for the Safari browser on the macOS computer. The website will be loaded automatically when you launch the Safari browser.
You can also set the new homepage as a new tab page instead of the default favorites or top sites available in the Safari browser. Modify the options within the drop-down and set the homepage everywhere.
The feature is handy if you want to brand your corporate site internally within an organization or set any tools or help page as the default homepage.
As mentioned, you can also set your preferred search engine URL as a homepage in Safari on the macOS computer.
Bottom Line
Once you have discovered how to change the homepage on Safari, there's no looking back! This feature comes in handy when you use a particular website frequently, and going back to it repeatedly unnecessarily takes up a lot of time.
In the case of iOS or iPadOS devices, there is no option to customize the homepage. Small-screen devices like the iPhone or iPad will launch Safari's default new tab page.
I hope this feature helps you save time and increase your productivity. What is your new homepage set to? Is it your favorite news site or corporate website, or blog?
Lastly, if you've any thoughts or feedback on How to Change Homepage URL in Safari Mac, then feel free to drop in below comment box. You can also report the outdated information.