Chrome has introduced a fantastic feature to browse to help you stay away from malicious sites safely. You need to go through the settings menu to enable safe browsing on Google Chrome for Android. From there, open the security and privacy option, and you will see an option to enable safe browsing. Turn that option on, and start safe browsing in Chrome.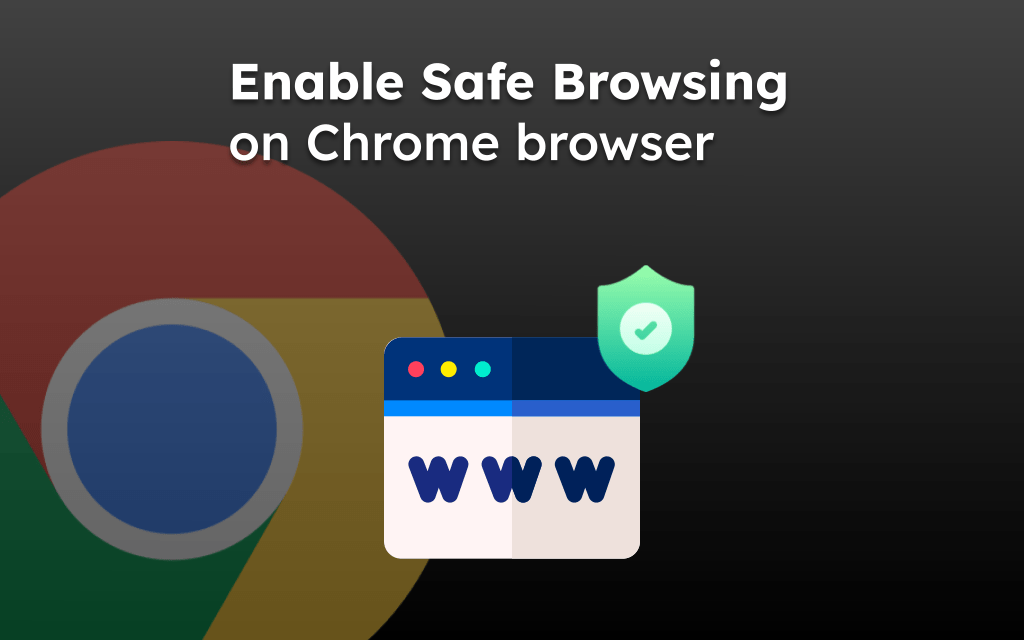 Hackers can often trick users into opening possibly dangerous websites that can drop malicious software onto their devices. The desktop version of Chrome is already equipped with Safe Browsing to protect the systems from such malware.
Now, Google has added this feature to the Android version of Chrome. So, Google Chrome for Android has the same Safe Browsing feature as the desktop version.
Recently, one of my close friends unknowingly opened a malicious website while surfing the web. He then received anonymous notifications, and many random websites opened up automatically.
As a result, he panicked and switched off his phone. He told me about the problem, and I suggested enabling Safe Browsing on Chrome.
Additionally, enabling Safe Browsing in Chrome sends a small sample of suspicious web pages and downloads to discover new threats. So here's what you need to do to enable safe browsing on Google Chrome for Android.
On this page, you can find and jump to:
What is Safe Browsing?
Safe browsing could be understood as a collection of malicious URLs to secure users' data from unsafe websites. This feature works along with some additional tools.
Google Chrome shares your browsing data with its servers by enabling Safe Browsing. Although this feature has no privacy concerns, it makes threat assessments more accurate and dynamic.
Enable Safe Browsing in Settings
Chrome allows you to choose the level of safe browsing through the settings in Android devices. In this method, you can easily enable safe browsing from settings.
Open the Chrome app on your Android phone.
Tap on the More menu present in the top right corner.
Select the Privacy and Security tab menu.
Open the Safe Browsing tab.

Tap on Enhanced Protection to enable safe browsing on Google Chrome for Android.

Within the Safe browsing tab, you choose the level of safety as per your preference. Also, if you disable safe browsing, it will still be turned on for a few Google services.
Enable via Chrome Flags Page
If you cannot see an option for safe browsing under Chrome settings, you are probably on the older version. Safe browsing is available from Google Chrome Version 86.0.4240.114 and above. Hence, make sure to update your Chrome.
If your browser is up to date and you cannot see the safe browsing tab, check the Chrome Flags and enable the option.
Launch Google Chrome on your Android phone.
Type

chrome://flags

in the address bar and tap enter on the keyboard.
It will open the Chrome Flags page.
Search for the Safe Browsing term within Chrome Flags.

Enable the Enhanced Protection Promo Card on Android and Password Protection For Signed-In Users.
Tap on the

button.
Check the Safe browsing tab under Chrome Settings as mentioned above.
It will activate safe browsing on your Chrome Android based on your selection. As mentioned, there are different levels of safe browsing that you can choose from.
Bottom Line
You can also choose the Standard Protection option, which is enabled by default. This approach will not scan the website against Chrome's blocklist in real-time but once every 30 minutes.
Google maintains a safe browsing blocklist with a list of malicious websites by default. The list is updated every 30 minutes, but some threats can still slip in.
Safe browsing shares standard URLs in real-time with Google's Safe Browsing to recognize if the site raises any red flags.
The feature is recommended for all those concerned about their Google Chrome account getting attacked by malicious websites and downloads.
FAQs
Will turning off the explicit content enables safe browsing on Google Chrome?
No, when you filter the explicit content, the browser will prevent the explicit content from appearing. But this does not enable safe browsing.
Why am I not able to turn off the safe browsing?
If you use a safe network and your organization manages Chrome at schools or workplaces, you may be unable to disable safe browsing if the rule is set.
Is Safe Browsing turned on by default in Chrome for Andriod?
The safe browsing is turned on by default only for new installations. However, you must switch to Enhanced Protection from Standard Protection to make the best use.
Lastly, if you've any thoughts or feedback, then feel free to drop in below comment box. You can also report the outdated information.