Google Chrome for Android has a built-in privacy setting that allows users to customize per need. You can enable and tighten the privacy feature from the Privacy and Security settings menu.
It also has the pre-build 'Safe Browsing' rules that allow switching between the desired level of privacy like Enhanced, Standard, and No Privacy options.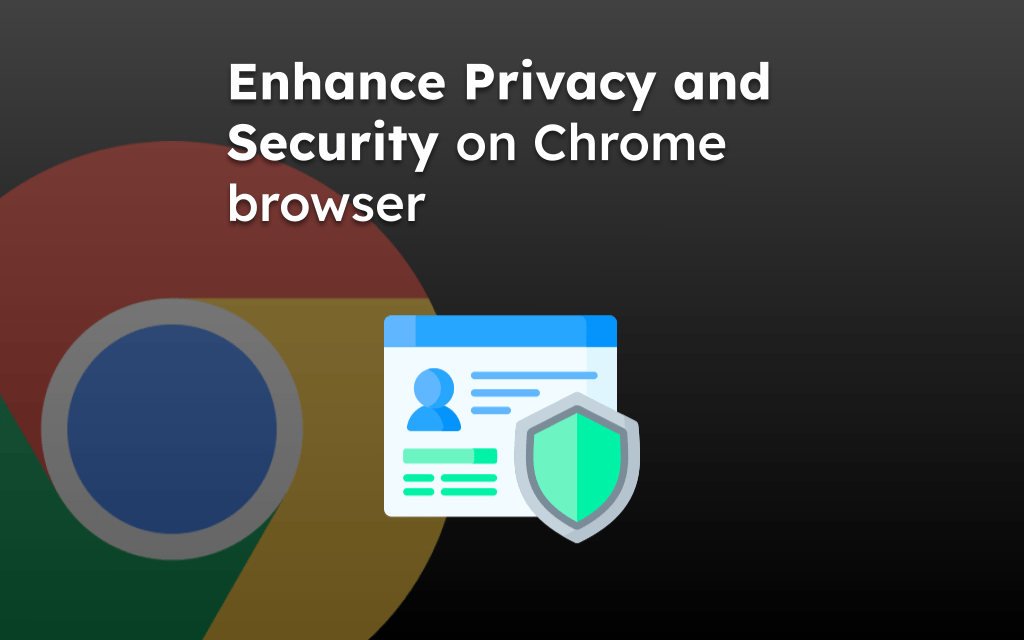 Privacy is the need of the hour right now! With such affordable internet and various mediums for collecting information online, we are invaded by an online network of trackers collecting microns of information daily. The worst part of data collection is that it is done without a person's consent or knowledge.
I prefer to have a cent percent of privacy in my life. Hence, I do not post or update anything personal on social media. After the Facebook data scandal, I deleted every personal post and even unfollowed the pages that could expose my private data.
Some options and settings allow you to configure and tighten the privacy settings within the Google Chrome browser. The Chrome privacy settings help block a few illegal and intrusive ways of data collection.
Though these settings are not fully proven, they help to tackle our privacy to some extent.
On this page, you can find and jump to:
Enable Privacy Settings
The Chrome browser is not a privacy browser but the most effective and productive. However, one can make changes in settings to improve privacy levels.
Chrome Android's settings let you do that. Here are the steps to enhance privacy settings:
Launch the Chrome app for Android.
Tap on the More menu for options.
Select Settings for the list.
Tap on the Privacy and Security tab under the Basics section.
Disable the check box against — Access Payment methods.
Enable the check box against Always use secure connections.

Also, make sure that Do Not Track is set to ON.
You can also clear browsing data history from the Privacy tab to delete all existing cookies and cache from your visited websites. The other thing that you can do is tap on Preload Pages and check the No Preloading option.
Video Guide
Watch the video demo on enhancing complete privacy in Chrome Android. You can disable access to payment methods and enable the DO NO TRACK option under privacy settings.
How to Tighten Privacy Settings in Chrome Android?
Bottom Line
As mentioned, privacy is of utmost importance these days. Chrome for Android should develop more options to help the average user protect their privacy.
By default, Chrome should have the most challenging privacy and security settings to maintain the #1 position in web browsers.
I hope this helps you learn about the privacy settings in the Chrome Android browser to enhance the privacy setup. Similarly, you can also manage and configure privacy settings on a Chrome computer.
Have you enabled the privacy settings in your browser? How important is data privacy for you?
Lastly, if you've any thoughts or feedback, then feel free to drop in below comment box. You can also report the outdated information.