Firefox browser app for Android has a search-on-page feature. Using the native "Find in Page" feature, you can find a word or part of the web page text you are looking for. Searching for a term on the page will also show how many times it has appeared.
To find matching words:
1. Open a page in the Firefox browser on your Android phone.
2. Tap the Menu (3-dot) and select the Find in page option.
3. Enter the term or phrase to search on the page.
Firefox will highlight the matching terms and several occurrences and display navigation arrow keys to browse through the matching section.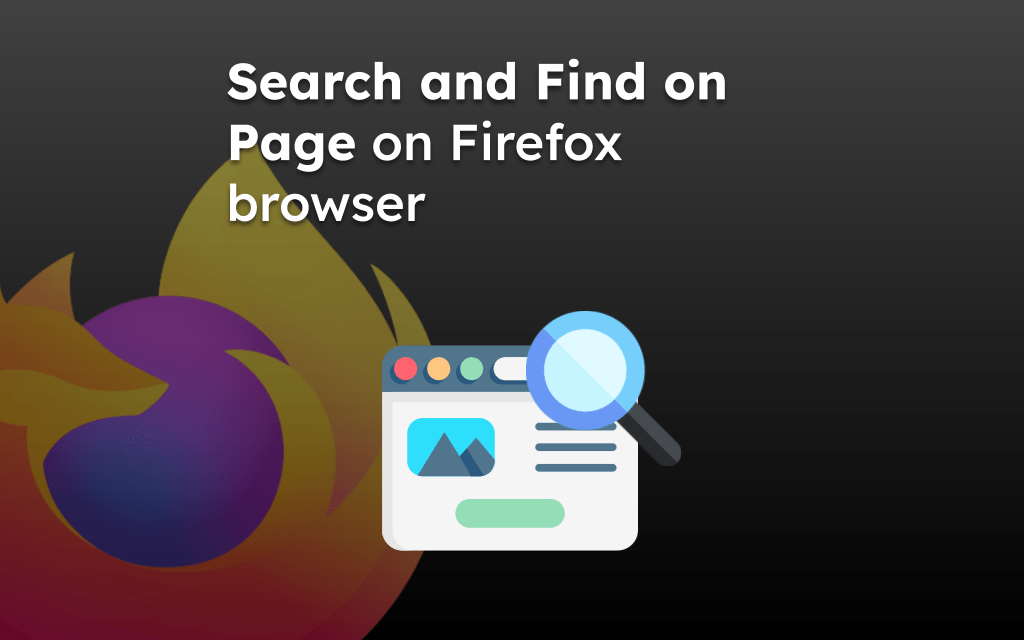 In this guide, you will learn to search for any terms and find them on the webpage using the Firefox browser on your Android phone. This find-in-page feature works just like the Ctrl or ⌘ + F key on the computer to look up exactly matching words.
On this page, you can find and jump to:
Use the Find in Page menu on the Firefox app
Follow these steps to search terms on the page:
Launch the Firefox app on your Android device.
Open any website or page of your choice you want to look up.
Tap on a More menu and select Find in page menu.
At the bottom, the search bar will show up.
Enter the search term in the Find in page search bar.

As you type, the highlighted term (in green background color) will appear on your screen.
In the search bar, you will see the number of occurrences the term has been used and the current position of the term on the page.
To navigate smoothly to the next or previous word positioning on the page, use the Down arrow or Up arrow buttons on the search bar.
After you complete the word search on the page, close the search bar by tapping the Close X button.
Search and Find Terms on the Webpage
If you browse Firefox for work or study, the Find in Page will come in handy for you to locate the exact term. Using it, you can search for important keywords and phrases, along with their occurrences, at various points on the page.
Similarly, you can perform a search or find on page in Firefox on your computer. You can also use the keyboard shortcut Ctrl + F on Windows OS or ⌘ + F on macOS in Firefox.
Lastly, if you've any thoughts or feedback, then feel free to drop in below comment box. You can also report the outdated information.