You can save the webpages as a PDF file in the Firefox app on your Android device. These PDF format pages will be stored in device storage that you can open and read in any PDF Viewer app without depending on WiFi or mobile data.
To save a webpage in PDF format:
1. Launch the Firefox app and open any webpage.
2. Tap on the More (3-vertical-dot) menu and select the Print menu from the list.
3. Choose Save as PDF from drop-down options, and hit Save PDF to save the File on the device.
4. Navigate through device storage using the File Manager app and open the saved File in the PDF viewer app.
Unlike other Android browsers, Mozilla Firefox has no built-in option to download and save pages within the browser interface.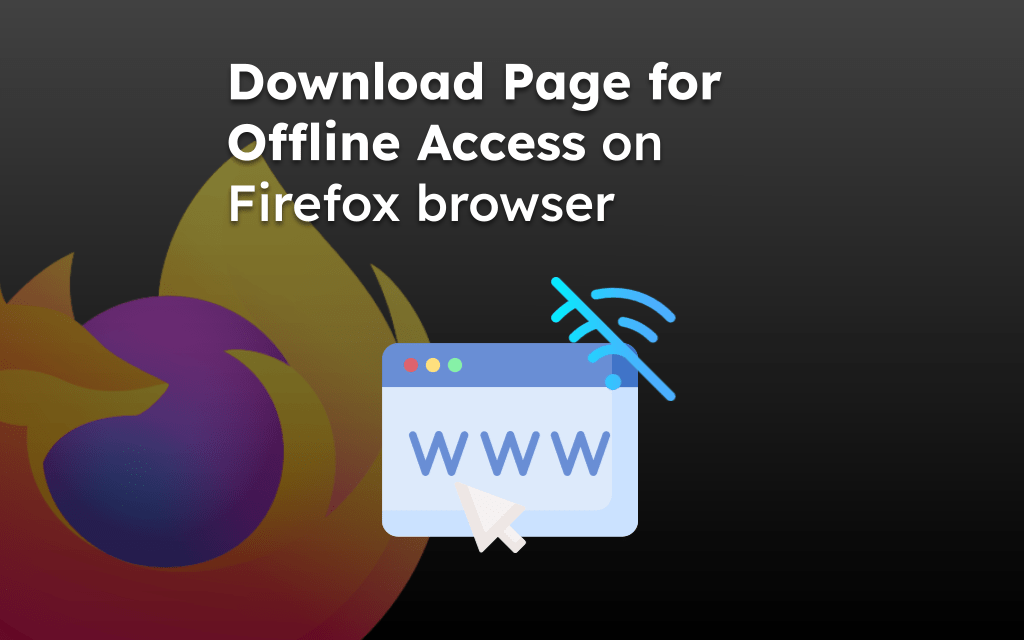 In this guide, you will learn to save web pages in PDF format for offline access in the Firefox browser on your Android Phone.
On this page, you can find and jump to:
Save Pages as a PDF in the Firefox browser
Launch the Firefox app on your Android device.
Open any website or page of your choice.
Tap the More icon and select the Print menu.
A print preview mode will open.
Select the Save as PDF option from the drop-down, and hit the Save PDF icon.

Give the file a name and tap on the Save command.
The webpage will be saved in PDF format in the Downloads folder, and you can use the File Manager app on your phone to access and open it.
Note: To read the web pages saved offline, you can use the built-in PDF Viewer on your Android device or install any PDF reader, like
Microsoft 365
,
Adobe Acrobat
, etc., from the Google Play Store.
Browse Offline Pages on Phone
You can easily save the webpages for offline access on Firefox for Android.
Before your flight journey, download some web articles of interest on your device. Use any PDF reader app to open the PDF version of web pages and go through them without network connectivity.
There is a very similar feature to save the webpage as an HTML file to open in Firefox on your computer for accessing the page offline without the internet. You can also save the web pages as PDFs on your computer browser.
Lastly, if you've any thoughts or feedback, then feel free to drop in below comment box. You can also report the outdated information.