Android TV has Google's Android OS specially optimized for TV sets. What makes it all the more unique is the plethora of features baked into it. For example, you could download and install all your preferred apps from the Play Store or even sideload them from third-party sites.
But one domain is untouched- it doesn't come with a pre-installed browser. While it's not that we would browse the web on our TV daily, it might be helpful in some instances.
We have listed the best internet browser for your Android TV that you can install from Play Store or sideload on the device.
Puffin
While Puffin is yet to establish itself in the smartphone segment, there is no better player than this regarding Android TVs. There are quite a few 'firsts' that this browser beholds, making it the go-to choice for many users.
One of its biggest perks is its compatibility with your Android TV remote. While it might sound like quite an essential feature on paper, it is a rarity in this domain.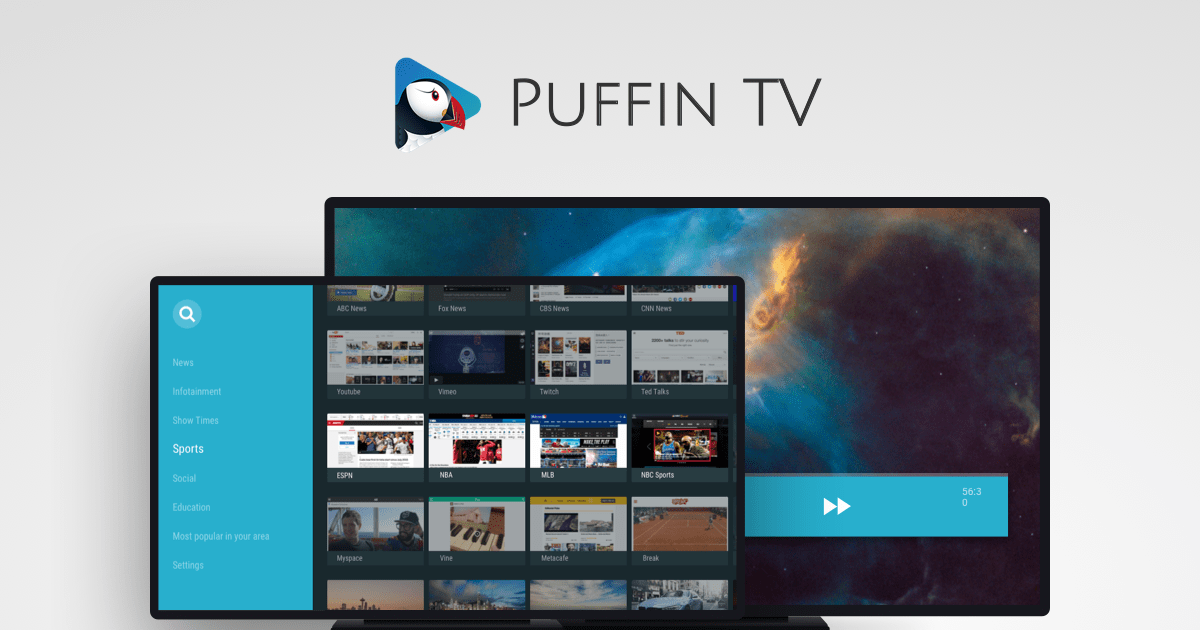 Some of Puffin's other specialties include:
Its standalone app can be easily downloaded from the Play Store.
You could create a QR code for a URL and send it directly to your TV. This way, you wouldn't have to manually type the website link in the address bar.
However, the browser has put a cap on free usage. After a designated period for each day, free users wouldn't be able to use it. The only way out is to purchase its Pro plan.
Moreover, Puffin's servers are US-based so you might see the US version of various sites.
Samsung Internet Browser
This could well be categorized as the most underrated browser in this list. While it has made its presence felt in Samsung devices, the same cannot be said for Android TVs, at least for now.
One of its most impressive features came out to be Tracking Blocking. These trackers are responsible for keeping a check on your everyday browsing activity. This could end up losing a tremendous online security risk. To counter it, you need to enable its Tracker Block toggle, and it will take care of the rest.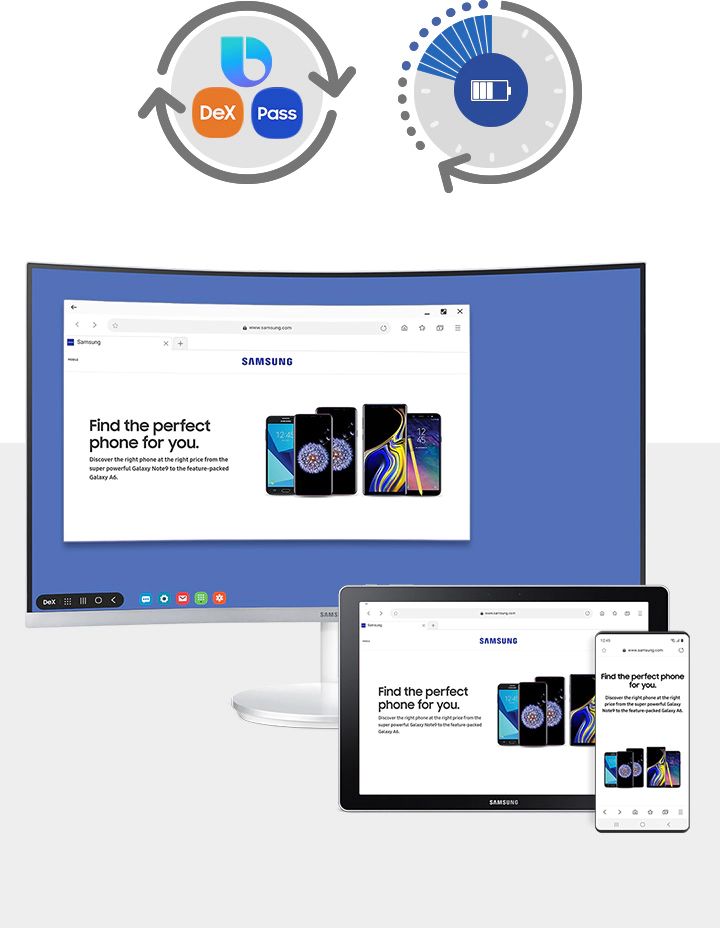 That's not it. Here are some other features that could easily complement those above one.
You could easily adjust the font size to be best suited for the screen size.
Likewise, it also comes with an ad-blocker that performs well.
Then there's also a high contrast mode that would give you the sharpest picture.
As far as its cons are concerned, there's not much to complain about. It's just that the absence of its app from the Play Store might not be welcomed by one and all.
Mozilla Firefox
This offering from Mozilla is upscaling the popularity charts in no time whatsoever. Apart from its known USP of taking a privacy-first approach, there are quite a few other nifty benefits it has in store.
Like Chrome, you could easily sync your bookmarks and saved passwords across all the devices signed in with the same ID, including your Android TV.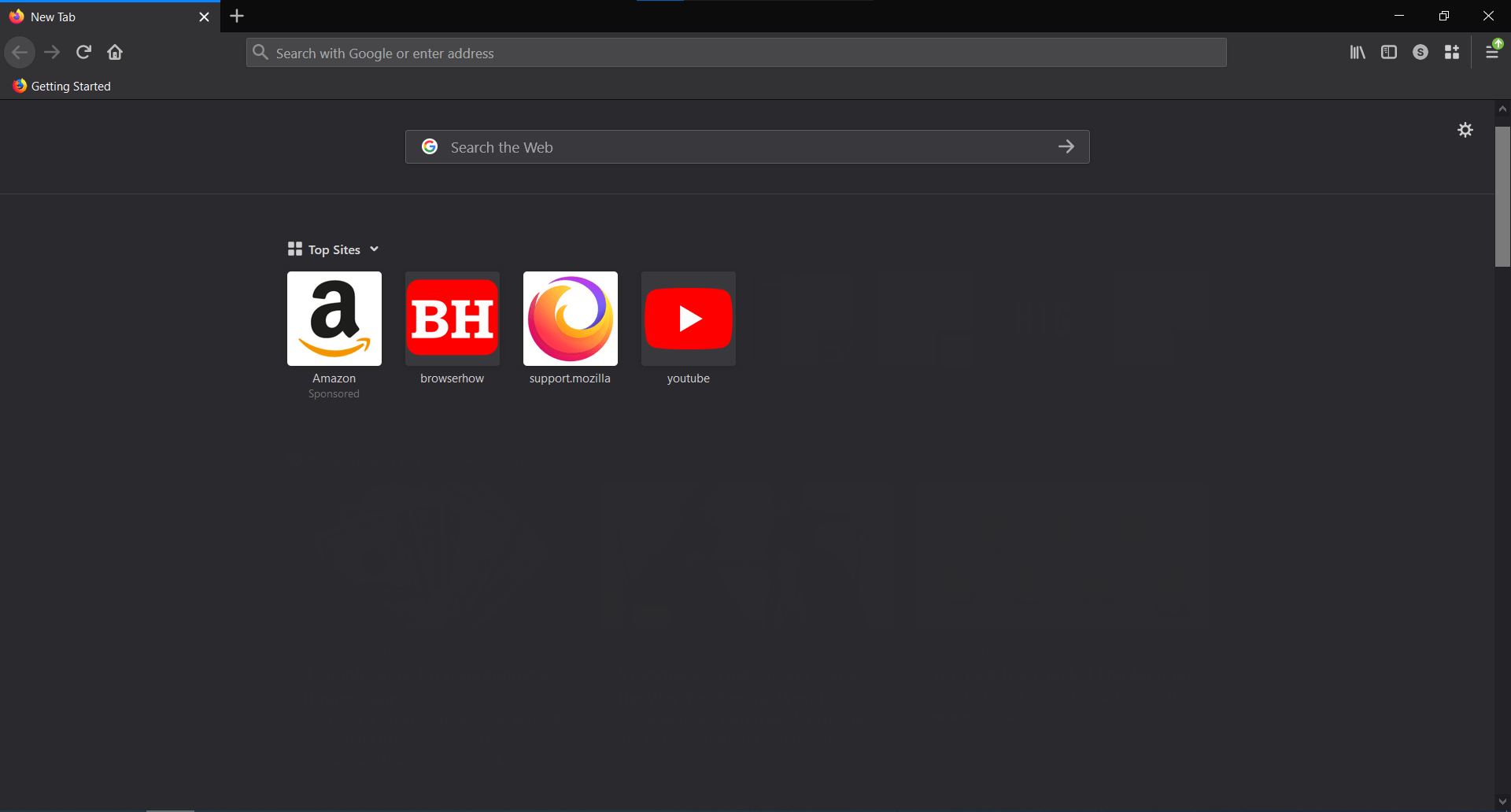 Talking about its features, it boasts a plentitude of extension support. Nearly all the add-ons on its PC build are also supported on the TV. This is something that not many browsers could claim.
However, it also lacks a standalone version for Android TVs. As a result, you would have to be on the lookout for a website from where you could sideload it.
Google Chrome
It surprised many users (myself included) when they knew those Android TVs don't ship with the Chrome browser. So should you go the extra mile and download it onto your TV?
One of the biggest reasons we could reply in affirmative to our above statement is its cross-device support. However, that is perhaps the only good thing about this browser. Quite a few downs could prevent users from trying Chrome on their TV.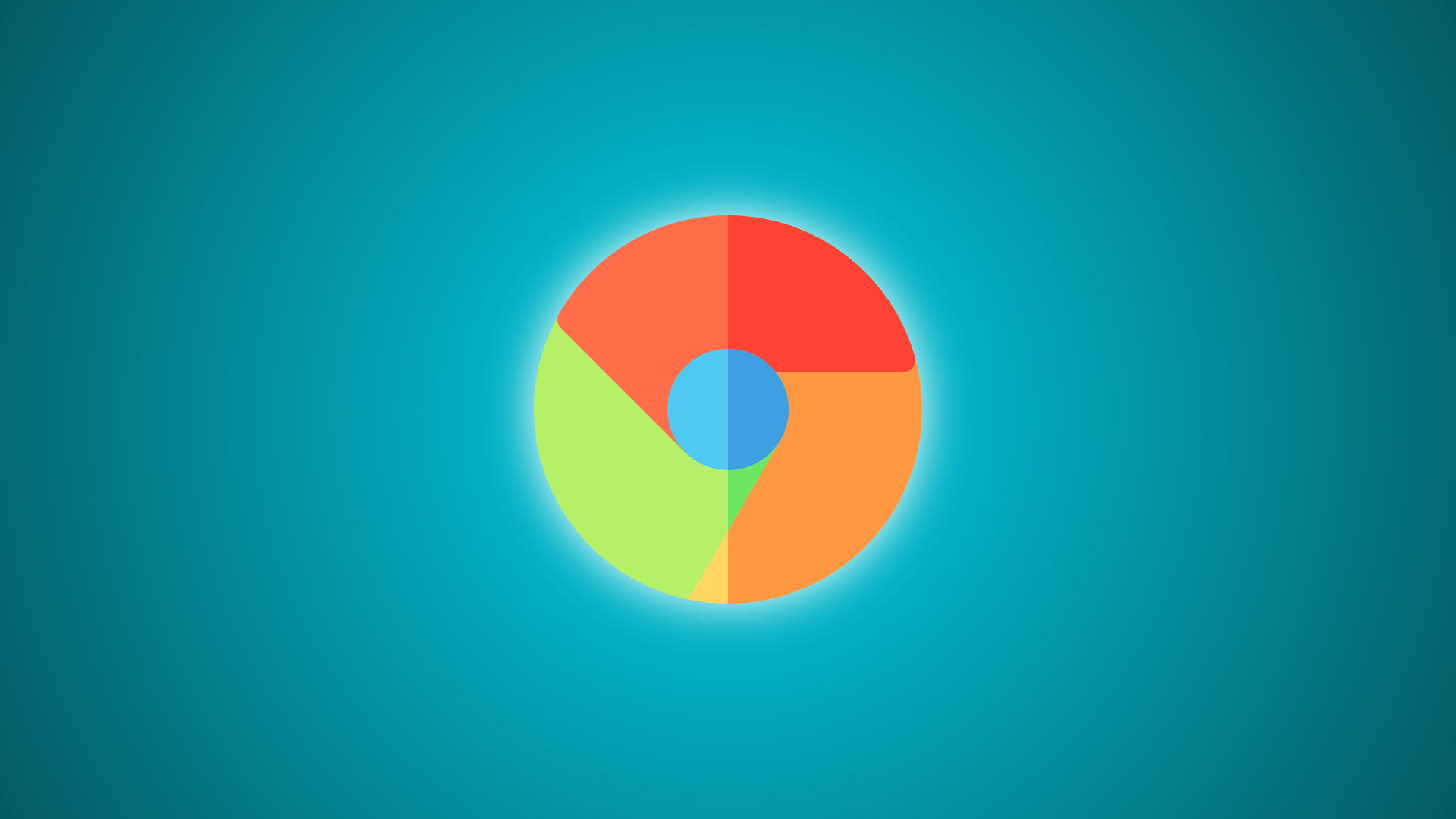 For example, you cannot download this app from Play Store and would rather have to sideload it. Moreover, it doesn't work with your Android TV remote either.
DuckDuckGo
Taking a strict approach towards respecting user privacy, this browser has firmly established itself in the smartphone domain. And since it has carried most of these features over to the Android TV version, it is only a matter of time before it makes its presence felt here.
It has already made some decent progress, with anonymous online browsing directly via your Android TV earning a few praises.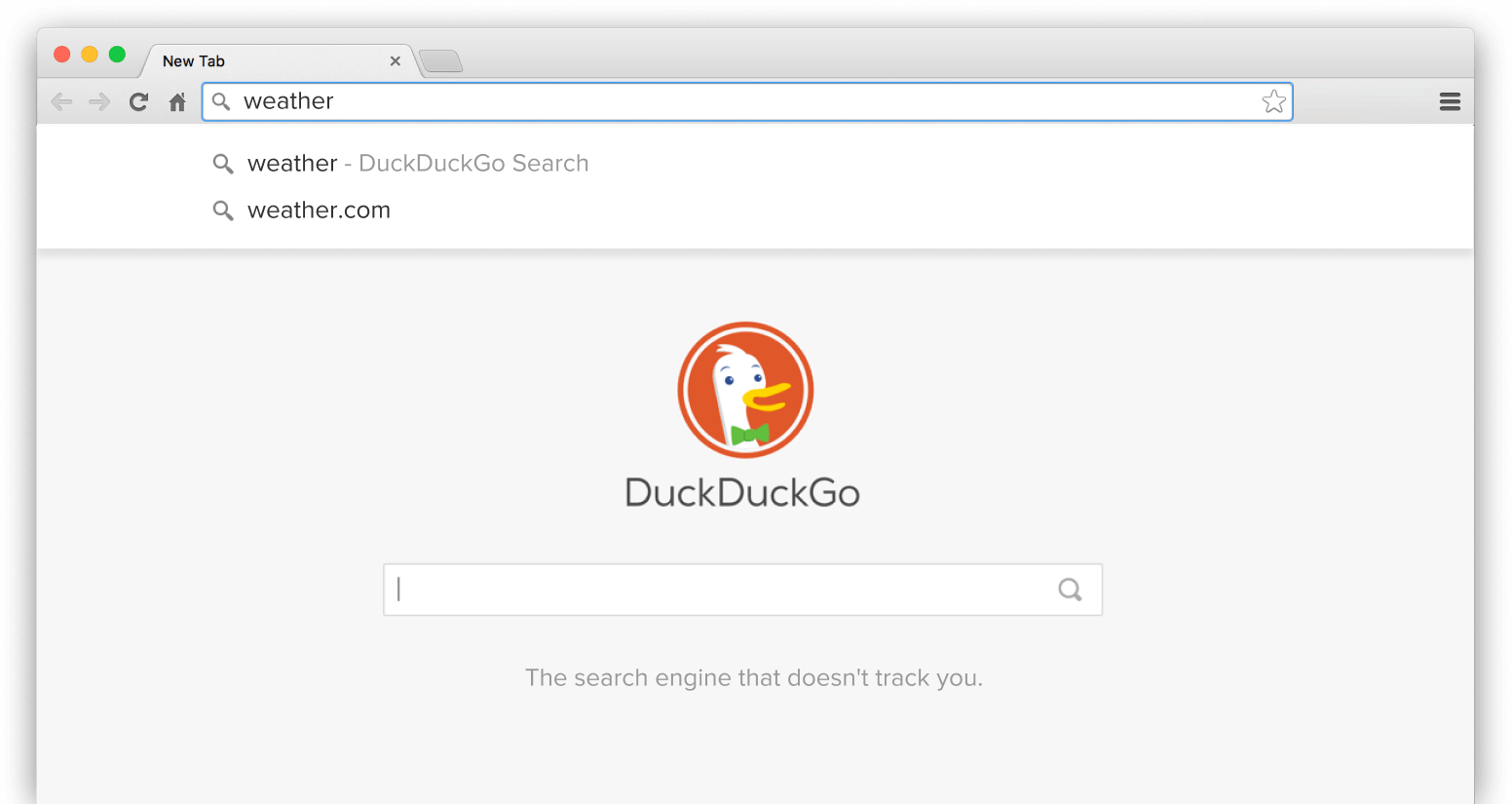 Apart from that, some of its other striking features include:
The automated history-clearing feature deletes your browsing history after a stipulated period.
Even manual deletion could be executed with the press of a single button.
Moreover, it has enabled dark mode throughout its app- something the retinas will appreciate!
But it also suffers a similar drawback- the absence of a native TV app. You would have to sideload it from outside of the Play Store.
Kiwi Browser
Kiwi Browser has already carved out a niche segment for itself. The reason for the same could be attributed, in parts, to its built-in adblocker.
The ability to block all the intrusive and disruptive ads makes it the preferred choice for browsing the web. Then its clean user interface makes it relatively easy to operate.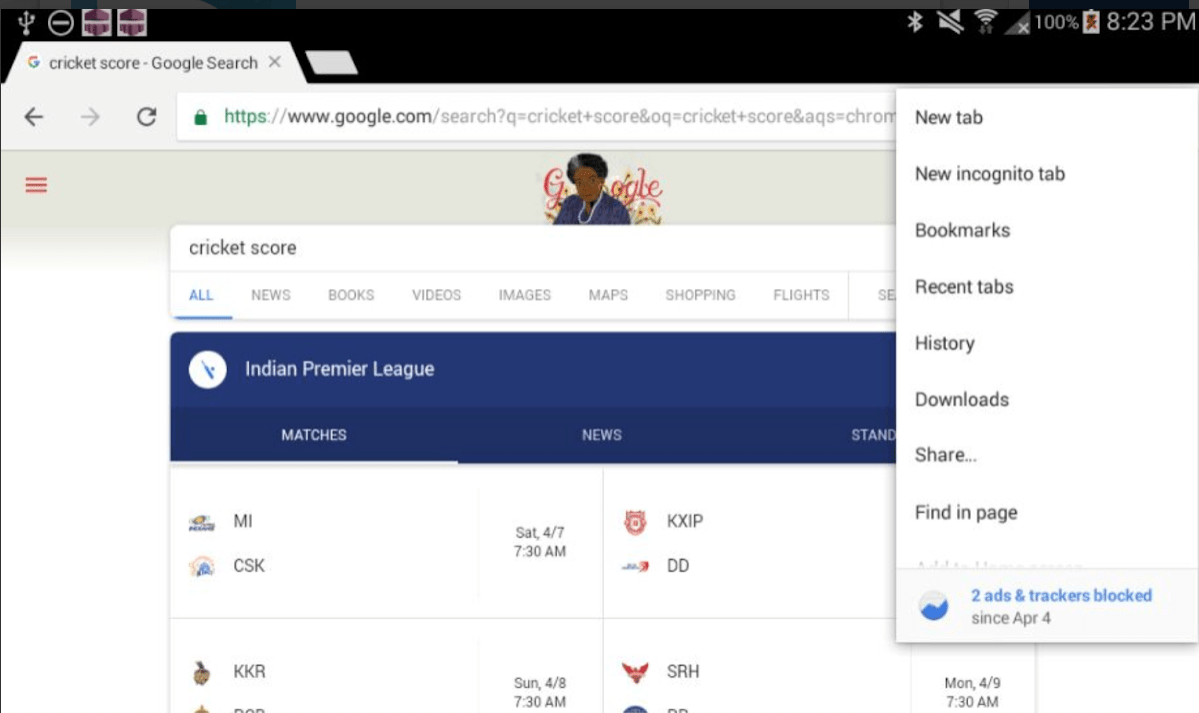 Besides, the addition of these features adds more to its arsenal:
A built-in translator app that translates the pages on the go.
Turning on dark mode would save your eyes from those glaring lights.
On the flip side, it isn't optimized for Android TV, so you might witness a few rough edges during everyday usage.
TV Web Browser
Its name spells out its functionality- a decent browser specially crafted for your Android TV. The browser is simple and easy to operate with just the right features.
All this gives it a clean and fresh UI with easily navigable menus accessible directly from the left menu bar.
Apart from that, some of its other noteworthy features include:
The ability to switch to your desired search engine.
Easily access all your bookmarks and browsing history.
An integrated voice search
Its compatibility with the Android TV remote.
This lightweight browser only comes with the necessities, without additional features. So some users might end up wanting more out of it.
TV Bro
It might be the least popular entry in this list, but it could brag about one thing that others cannot- it is entirely open-source.
So if you have any doubts about the browser's functioning or how much data it collects, head over to GitHub and check out its source code.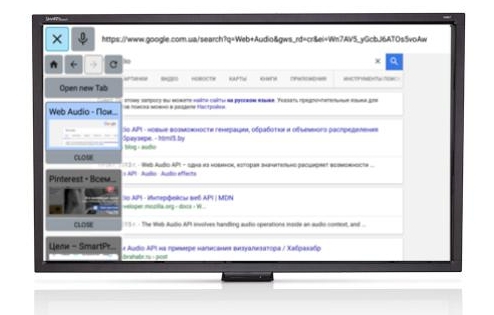 Then the presence of the below-mentioned features makes it a handy option to settle for:
To begin with, it is compatible with your Android TV Remote.
The incorporation of smooth scrolling makes it easier to read your preferred blogs on a large screen.
Another exciting feature is its ability to preserve the opened tabs when you close the browser. As a result, the next time you open TV Bro, you could directly start from the last point.
However, you cannot get this browser directly from Play Store. Instead, it calls for sideloading from a third-party website.
Bottom Line
We have mentioned a few different browsers; however, Puffin came out with flying colors. Its compatibility with Android TV Remote and the remote could directly download from the Play Store is worthy of appreciation.
Moreover, typing URLs via a remote has always been a cumbersome task. But, with Puffin, you could easily do so by sharing and scanning a QR Code.
However, Chrome seems to have felt short of expectations. Its lack of support for Android TV is remote, and, more surprisingly, its absence from the Play Store are two of the most important aspects that Google needs to address soon.
FAQs
What is the best web browser for Android TV?
The best web browser for Android TV is one that offers a seamless and user-friendly browsing experience on your television screen. Look for browsers optimized for TV use, like Firefox for Android TV or Puffin TV.
Is there a specific browser designed for Android TV use?
Yes, there are browsers specifically designed for Android TV, like "TV Web Browser" and "Web Browser for Android TV." These browsers are optimized for TV screens and remote control navigation.
Which browser is recommended for devices like Mi TV Stick or Mi Box?
For devices like Mi TV Stick or Mi Box, you can consider using browsers like Chrome, Firefox, or Puffin TV. These browsers are known to work well with such Android TV-based devices.
Are there any browsers that should be avoided for Android TV?
While most popular browsers are compatible with Android TV, it's recommended to avoid using browsers that are not optimized for TV screens or have limited remote control support. Stick to well-known options like Chrome, Firefox, and Puffin to ensure a better browsing experience on your TV.
Lastly, if you've any thoughts or feedback on 7+ Best Web Browsers for Android TV, then feel free to drop in below comment box. You can also report the outdated information.