Google Chrome is a personalized browser integrated with Google products, whereas Mozilla Firefox is a privacy-centric browser intended to get things done without being tracked. In terms of features, supports, add-ons/extensions, both are almost the same. But, when it comes to overall performance and memory utilization, Firefox is better.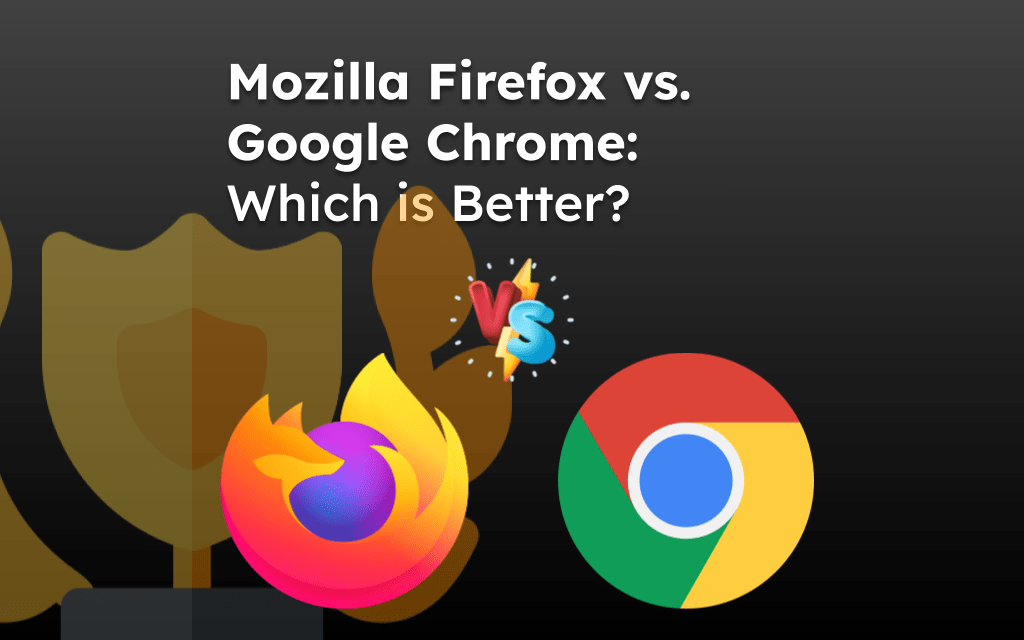 Firefox has nearly 10% of the market share of users, whereas Chrome has 65%. We all have been on and off with the browser. It takes different aspects that need to be considered to decide which browser to choose.
Firefox has been in this field longer than Google Chrome, but Chrome has been dominant forever. There some so many reasons and perceptions that go into web browser comparisons.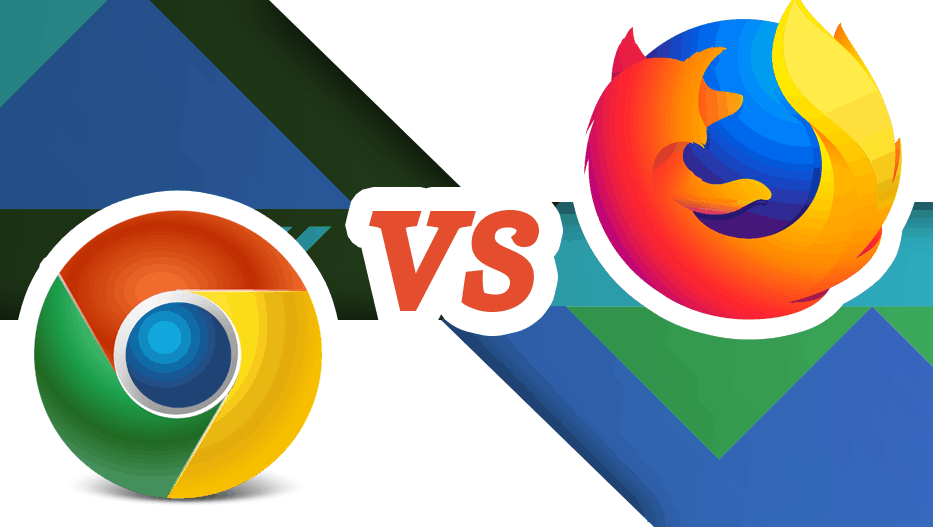 It all comes down to a single question: Is Firefox better than Chrome or vice versa? Let's get right into the characteristics that define a web browser well.
The article illustrates which Chrome or Firefox is better and how it works well.
On this page, you can find and jump to:
User Interface
The browser becomes complete only when proper communication between the user and the website exists. The design layout and the option integrations are considered higher when working on the user interface for the web browser.
Mozilla Firefox and Google Chrome have significantly changed the browser experience to the next level.
Mozilla Firefox: Starting with Mozilla Firefox seems straightforward. Any user can quickly adapt to different functions and features available in the browser. Tab management is one of many things that Firefox has perfected. It enables the user to manage various tasks simultaneously. Tab groups are essential for an excellent user interface.
Firefox is equipped with horizontal scrolling that helps in the navigation process; otherwise, the user has to minimize the zoom-out screen to view the entire webpage.
Google Chrome: Coming to Google Chrome, many aspects are similar, and tab management is pretty good. Something that comes in handy is the reverse image search on Google Chrome. It enables the user to right-click on the image. It has a well-developed framework when taking other devices into account.
The main downside of the Chrome web browser is that it does not have horizontal scrolling, and Firefox has it enabled. It may not be important because many of the present developers are innovating websites considering that Chrome has the most market share. So, even without horizontal scrolling, Google Chrome does an excellent job in tab management, bookmarks, etc.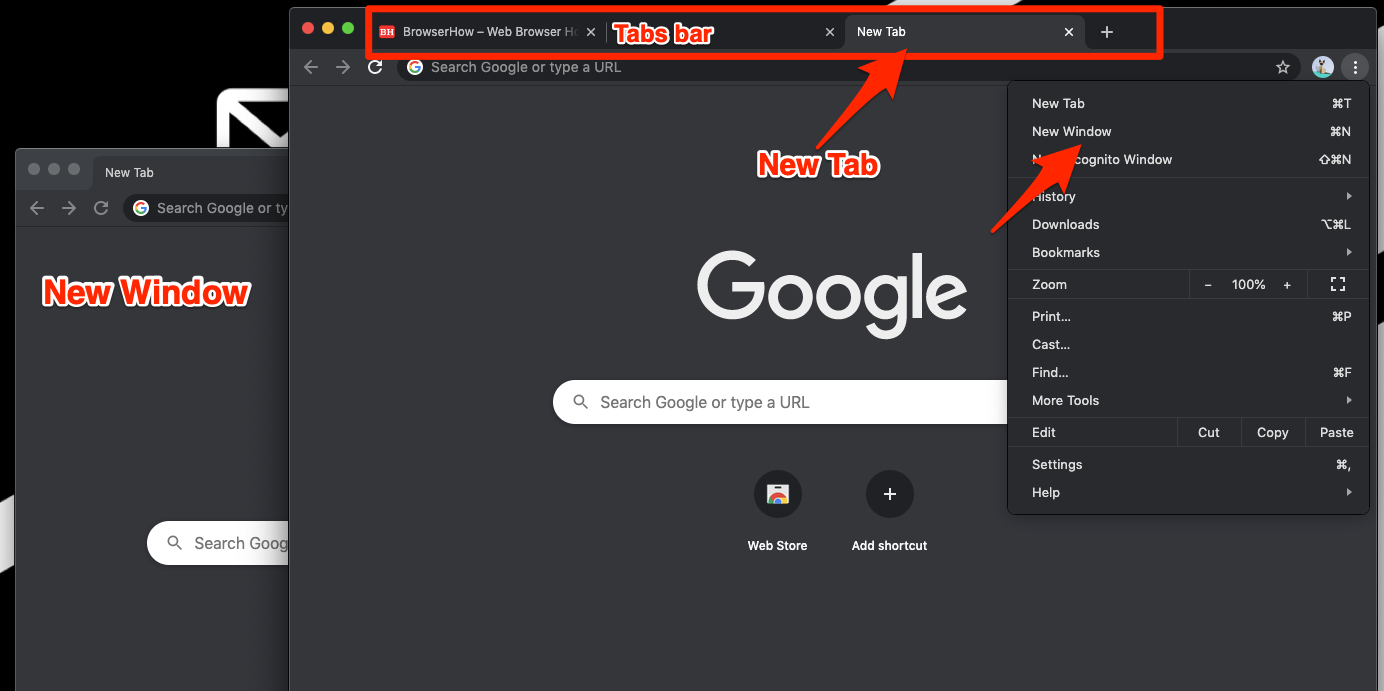 Chrome or Firefox: Google Chrome wins the battle between the two web browsers in Firefox vs. Chrome based on the user interface. The reason behind coming to this conclusion is user experience and feedback.
The extra options available in Firefox, displayed on the home screen, are not helpful to many people. People find navigating and interacting with Google Chrome more comfortable than Firefox.
The battle between Chrome and Firefox is not over yet, and Firefox has a lot to showcase, but Chrome leads with its user interface.
Features and Options
Any application functions consistently when new and exciting features are provided. For example, when buying a mobile, we look for one with more features and higher productivity. So, the same applies when it comes to web browsers. Many variations of colors are used to make a beautiful painting. In the same way, when a web browser provides extensions, customization options, sync features, and other minor features, it becomes complete.
Mozilla Firefox: Many exciting features are present in Firefox that haven't even been heard of till now. Firefox engages the user with daily updates on suggested article topics. It keeps the user engaged and informed about the browser. Night mode and QR reader are also available on the Firefox browser, making many people's tasks much more accessible.
Google Chrome: When dealing with Chrome, features and options are no less than Firefox. Google has applications that it can integrate, like Gmail, Google Docs, Google Translate, etc. As everyone is already indulged in these applications, the Chrome browser makes it easier for them to access multiple accounts on a web platform. Modifications to the appearance of the browser are not possible in Chrome. However, you can change the theme color and switch to dark mode on a Chrome computer.
Mozilla Firefox or Google Chrome: It isn't easy to compare based on features that are integrated into the browser. Every element that has been implanted has a purpose and meaning. At the same time, it depends on the user's preference.
Chrome's inability to provide customization tools is a demerit for the browser. Firefox has more user-related features that take their experience to the next level. One thing that Chrome has is the casting feature on other devices, which significantly impacts user experience.
That said, Mozilla Firefox wins the race compared to Chrome vs. Firefox. Although Chrome has excellent features, it does not have more features the user could engage. However, they can add extensions to make it worthwhile.
Speed and Performance
What's the one thing everybody looks for in a browser? If one guesses speed, then they are damn right. It would be excellent for many people, without extra features or attachments. But when the site response time is slow, it becomes a big problem.
For quick access, the application uses the system's RAM. The more the system is used for web browsing, the slower the process will be for the user. Another thing to look for is how many applications are in progress.
Even though no applications are running in the background, the RAM would still be used by the browser. Depending on this value, one can determine which browser runs at a high performance.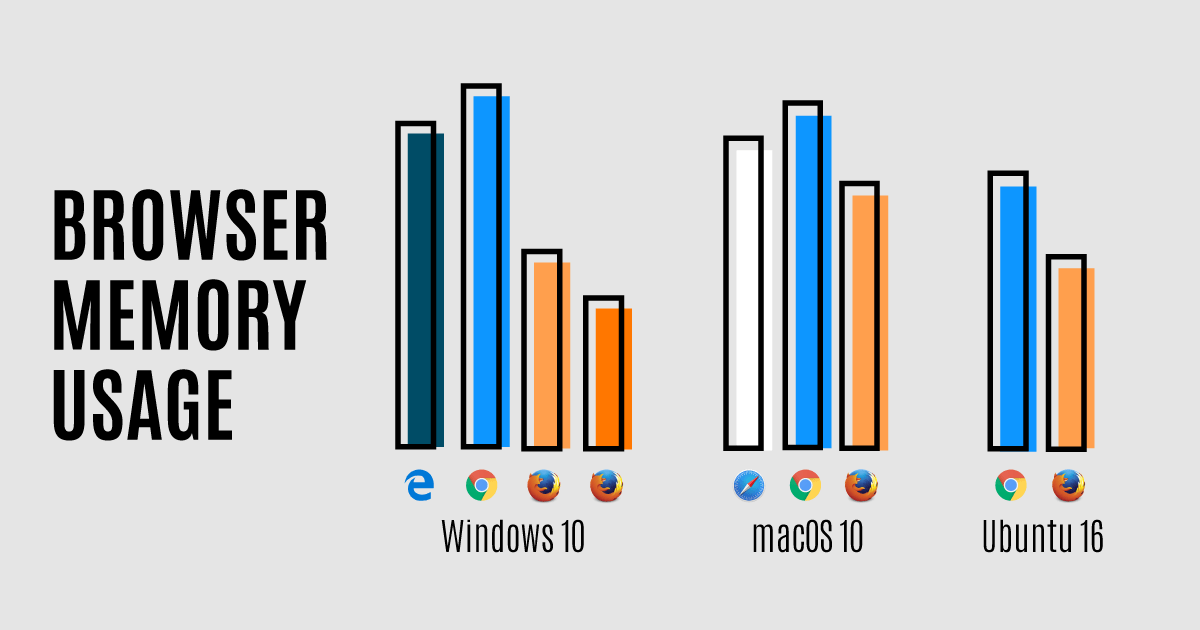 Mozilla Firefox: Data retrieval and response intervals are fast in the Firefox browser. It is highly recommended for people who are always on multiple tabs. It can even handle heavy loads and restrict RAM usage to a low extent.
Mobile devices' performance is not great, but when surfing on the desktop, it is top-notch.
Google Chrome: In the case of Google Chrome, one issue that bothers everyone mainly is RAM consumption. Google Chrome utilizes massive RAM when running. Even the background extension sucks a lot of Rams though they are not being used. I can say that Google Chrome is not great regarding RAM management.
Google Chrome vs. Mozilla Firefox: Both these browsers are performing to their highest potential to give high speed and better performance. When we see Chrome vs. Firefox, they are nearly at the same level. Firefox is better at load management and has less RAM consumption. Along with this, Firefox also provides ultra-fast responses and opportunities to multitask.
In this case, with better RAM management functionality, the browser Firefox has done a better job. It provides more diversity to the user. In the end, Firefox's versatility enabled it to victory in speed and performance.
Privacy and Security
After dealing with the speed and performance concerns, it is time to check their ability to protect privacy and security tasks. We quickly spend 6-7 hours a day on the internet, and in that period, we mainly dedicate it to web browsers and apps. So, checking the web browser's security status is essential and crucial.
It is essential to have safe and secure browsing on the internet. The internet is dark, and one must take all measures necessary to secure personal information.
Mozilla Firefox: Firefox offers many options that enhance its level of security. When dealing with security problems, Firefox can handle them, but for privacy concerns, many doubts arise.
To make it safer, Firefox added something called "Master Password." This is to act as a shield to all your accounts that are synced to the browser.
Google Chrome: All the encryption offered by Firefox is already installed in Google Chrome. However, regular, frequent updates by Google make the number of loopholes in the code a bare minimum. Google initially took the database protection from Google, and later other extensions came by. Google Chrome is trying to improve in the field of security and protection features. The insecure connection feature is unavailable in Firefox and is limited to only Google Chrome. It pops up when the connection may lead to malicious content.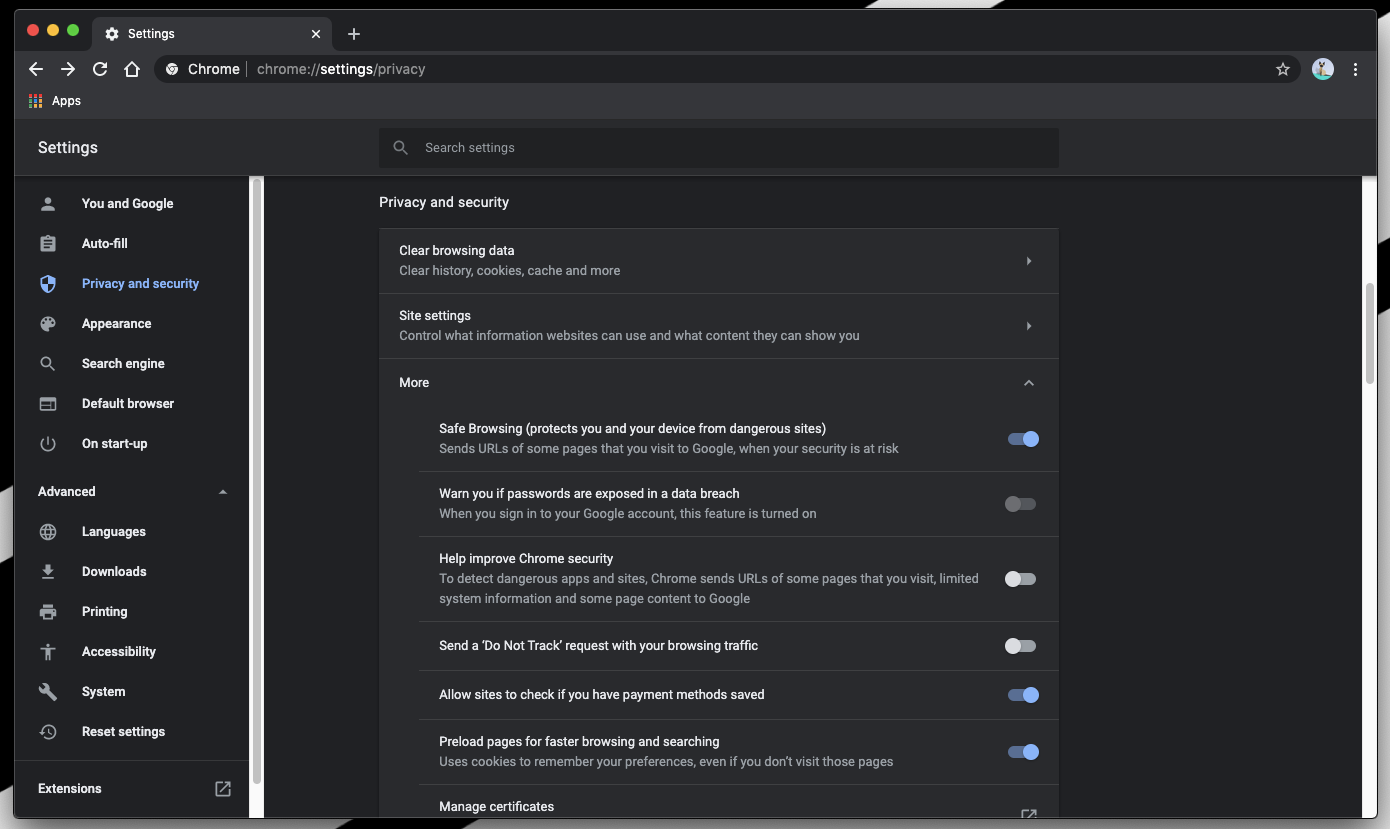 Chrome vs. Firefox: The winner for guarding data goes to Mozilla Firefox. Many features made it stand out when compared with others. Connection settings and master passwords are the two factors that made Chrome move ahead in the race.
Extension Support
The user is open to many options when the browser and extension application are compatible. They can choose what they like and add them to the browser. Google Chrome and Mozilla Firefox both have their extension stores. This helps enhance the browser experience and adds less readily available features.
Mozilla Firefox: Firefox takes great care when adding any application to its store. It limits applications that are remotely hosted. This review process undertaken by Firefox has helped in avoiding many risks. The extensions are under such a review process where enforced signatures restrict them from entering the Firefox store. It keeps it from being resource-efficient for the users.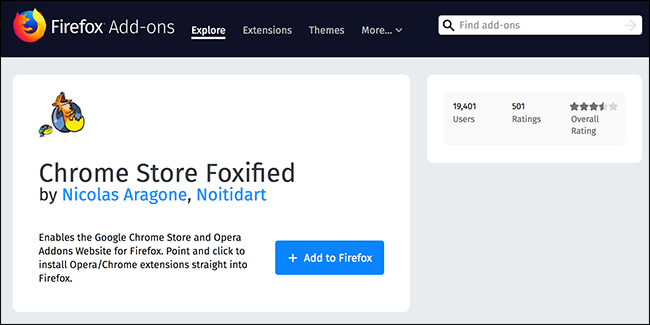 Google Chrome: With Chrome, it is not the same, and it has fast responses even when more applications are added. It does not matter the number of extensions the browser can handle, but it depends on the functionality it can offer. With fewer extensions, Chrome provides more functionality, whereas Firefox can handle more extensions but does not provide the same functionality as Chrome.
Google Chrome vs. Mozilla Firefox: When based on the number of extension support, Google Chrome hits the home run in this Chrome vs. Firefox. This is because it can provide more exceptional extension support while performing load management. Many extensions in the Chrome web store can be added without any issue.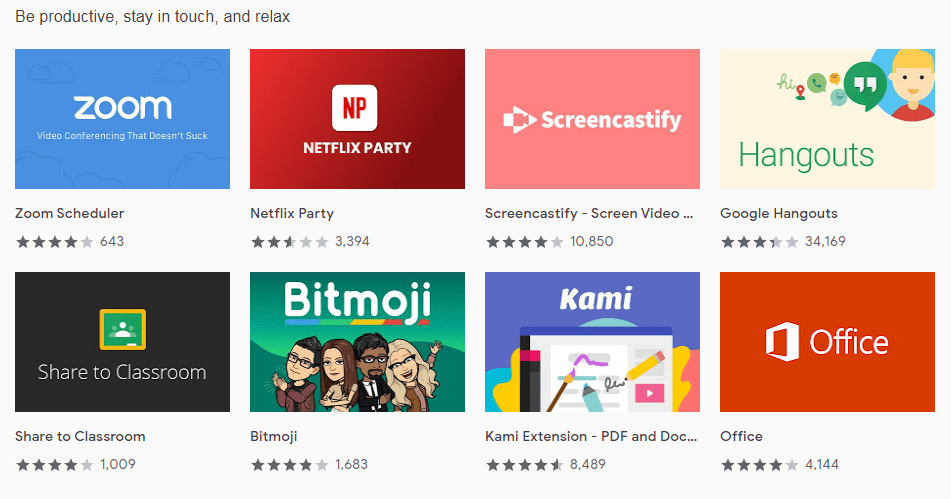 Though the number of Firefox add-ons is insignificant, it has almost every alternative available for Chrome. Chrome is a clear winner with a vast extension database regarding extension and add-on support.
Bottom Line
The direct interaction and features must be considered to evolve their browsing experience. Every web browser must keep harmful sites away, and ad blockers enabled.
Chrome makes the workflow of many users a lot simpler and more accessible. But consideration of another browser is also relatively important. After careful adjustments and reviews, Google Chrome emerges victorious in Firefox vs. Chrome.
But at the end of the day, it depends on one's personal preference.
If you are a person who needs privacy and can do a hell of a lot of things without compromising the system's performance, then go for Mozilla Firefox.
Alternatively, if you are a person who needs productivity and ease of browsing with a bit of compromise on system performance, then go for Google Chrome.
FAQs
Is Firefox faster than Chrome?
Regarding memory and CPU utilization, Firefox is far better and utilizes fewer resources than Google Chrome. However, in terms of rendering web pages, Chrome sometimes outbeats Firefox since it's always in active mode and utilizes much CPU and RAM.
Why is Firefox better than Chrome?
Firefox is a privacy-centric browser that hardly tracks browsing behavior, whereas Google always does. Google also consumes high RAM and CPU because of its multiple background threads to make the page rendering faster.
Firefox vs. Chrome: Which is developer-friendly?
Both Firefox and Chrome are developer-friendly. However, Chrome feels less cluttered than Firefox in the developer mode; and it's integrated the SEO analysis tools that are missing in Firefox.
Lastly, if you've any thoughts or feedback, then feel free to drop in below comment box. You can also report the outdated information.