Microsoft Edge is a widely popular browser around the globe. It is one of the newest browsers that offers numerous features that ease the accessibility and privacy of the users.
The Edge browser has made several changes in its UI that have put it head-to-head with Google Chrome as a browser. One of them is the ability to use browser extensions. Extensions are an easy and effective way to provide additional features in a browser that are not readily available. They are small in size and easy to install.
We have listed the best browser extensions available on Microsoft Edge.
Grammarly
I have experience that Grammarly is one of the recent best extensions for Microsoft Edge. Grammarly helps you correct your documents' grammatical errors and boosts your productivity.
Grammarly is the best extension for people who spend much time writing on their desktops or laptops. It makes your work easier, better, and error-free. You no longer have to edit or proofread your documents, as Grammarly will happily do it.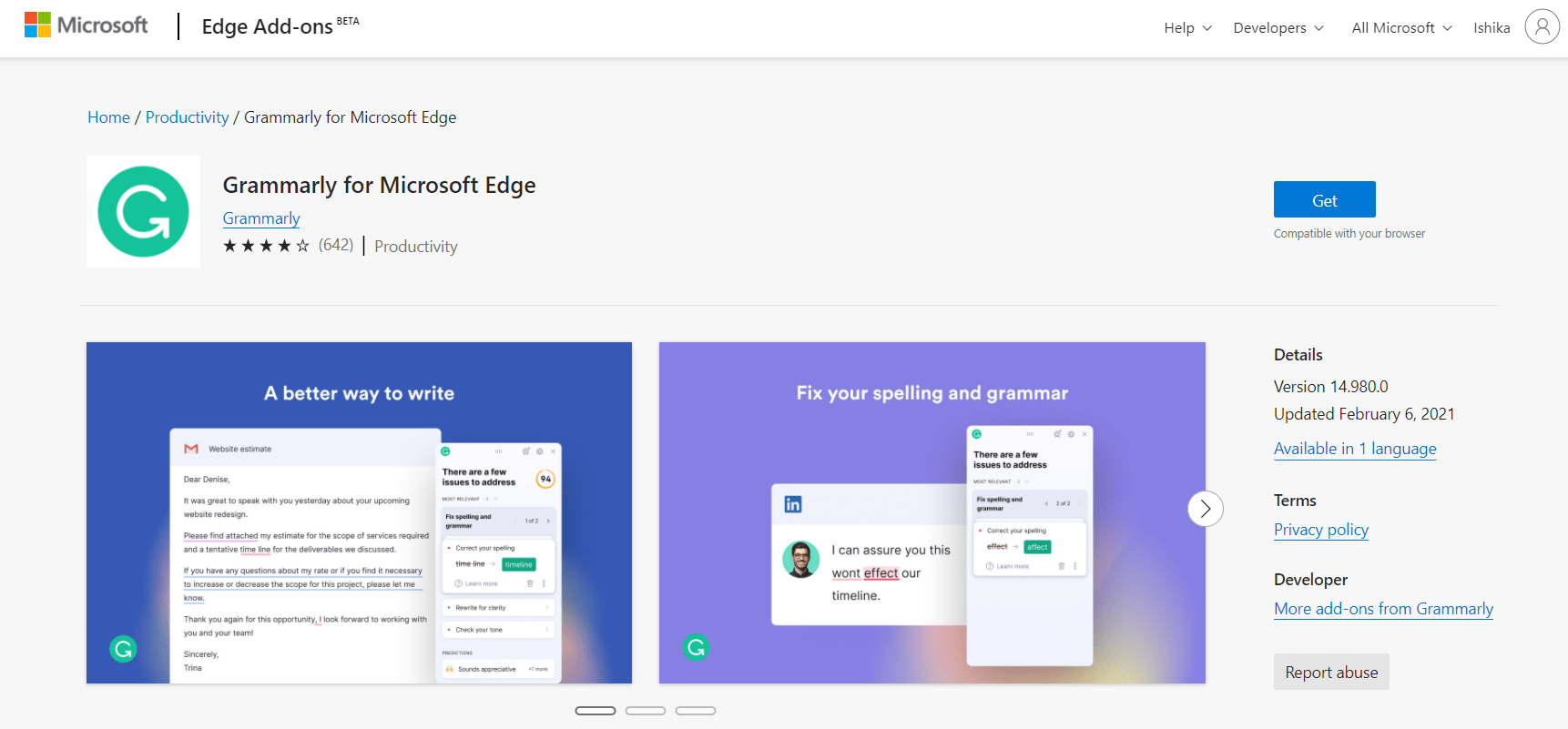 Some of Grammarly's exciting features are:
The editing happens in real time. No time is wasted on the same.
Grammarly is highly accurate, which makes editing easy.
Grammarly takes it a step ahead by providing explanations for your mistakes.
It is highly customizable, wherein you can add your own words to the dictionary.
However, it comes with its set of demerits. The free version of Grammarly is limited and offers fewer services than Grammarly Premium. The free version also has a lot of advertisements that are sure to distract and annoy you.
TreeClicks
TreeClicks is a free Microsoft Edge extension that plants trees whenever you purchase from their merchants. Their shopping merchants are over 50,000.
You can make valuable purchases and contribute to a good cause using this extension. Win-win, right?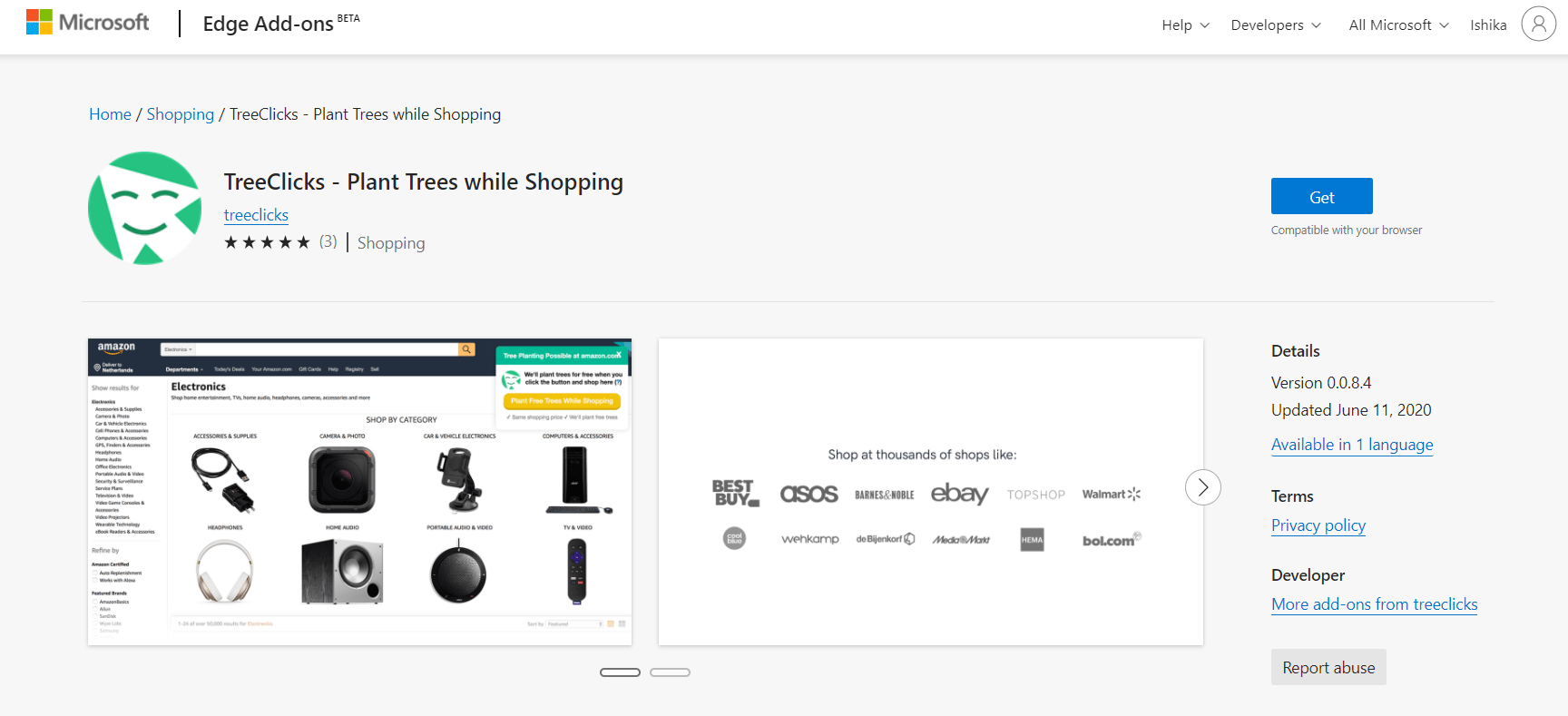 Some of TreeClicks' significant features are:
The shopping price for all the products remains the same. There are no hidden costs.
Tree planting is offered gratis.
There is also a shopping cart and other features to make your shopping experience easy.
It also provides other SEO services.
It has numerous benefits but can lag frequently and show old prices. The update of the extension is still in progress. Nevertheless, you always contribute towards something good by using this extension.
Cold Turkey
If you are someone who is addicted to social media and wants to get rid of it, the Cold Turkey browser extension is your savior. It helps block websites of your choice so you can work in peace without distractions.
Cold Turkey is one of those Microsoft Edge browser extensions that will boost your productivity and make you more efficient than before. The Cold Turkey extension has numerous features to cater to all your needs.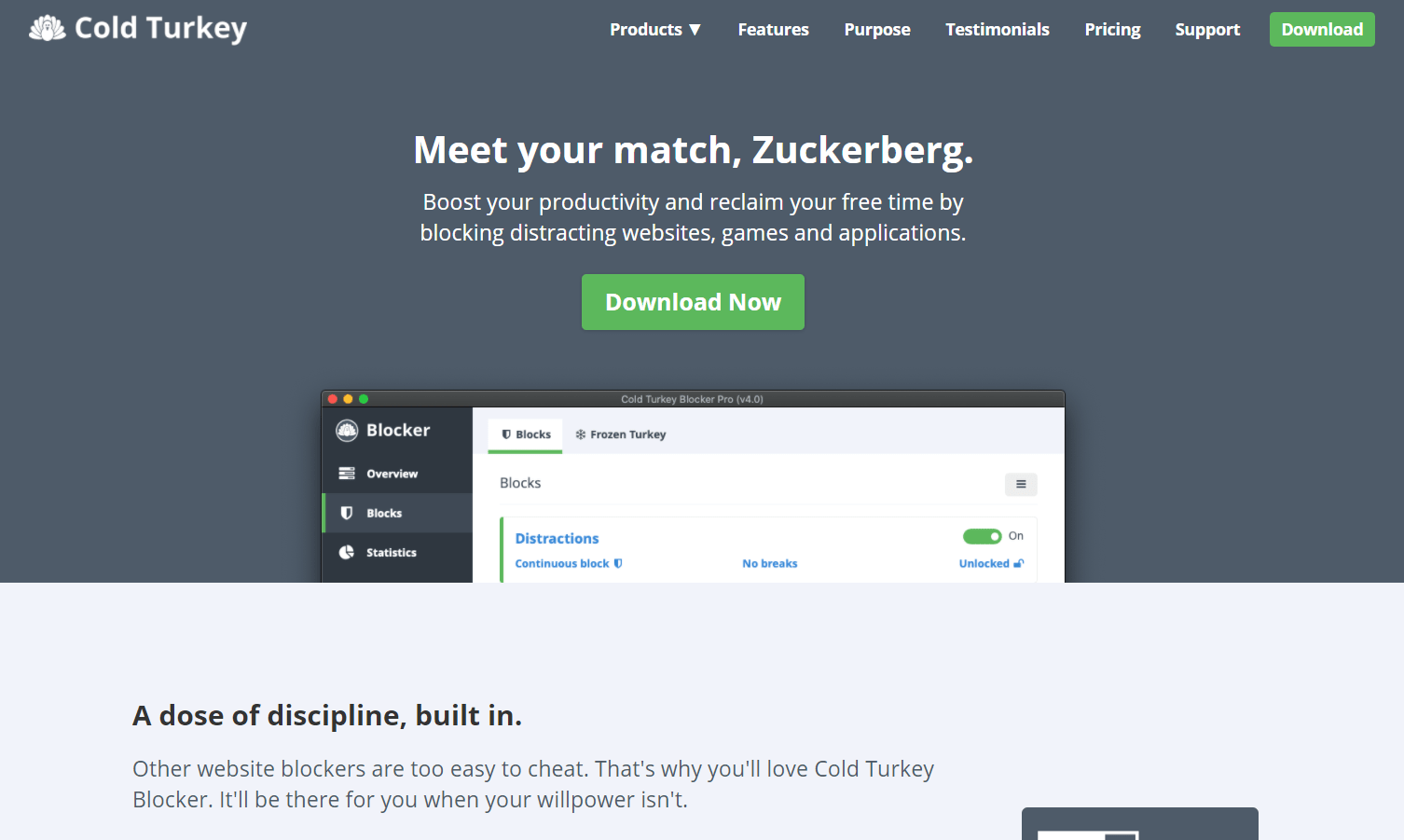 Here are Cold Turkey's features:
You can block unlimited websites and customize your list as per your preferences.
You will receive a motivational message reminding you to work whenever you block a website.
You can also have a safelist of your own that will have websites that you want to allow.
There is also an option to block specific pages of a particular website.
You also have the option to block specific Google searches.
Although this extension has several features, it is pretty limited compared to the paid version. The free version also has lagging issues that need fixing.
MailTag
If you own a small or large business and wish to expand via email lists, you are in for a treat. MailTag is the perfect extension that lets you schedule emails, track them, and even generate automated email follow-ups.
This extension will make email management more accessible and more efficient than ever. You can manage it in real-time without making the extra effort. The MailTag extension has a lot to offer in terms of its features.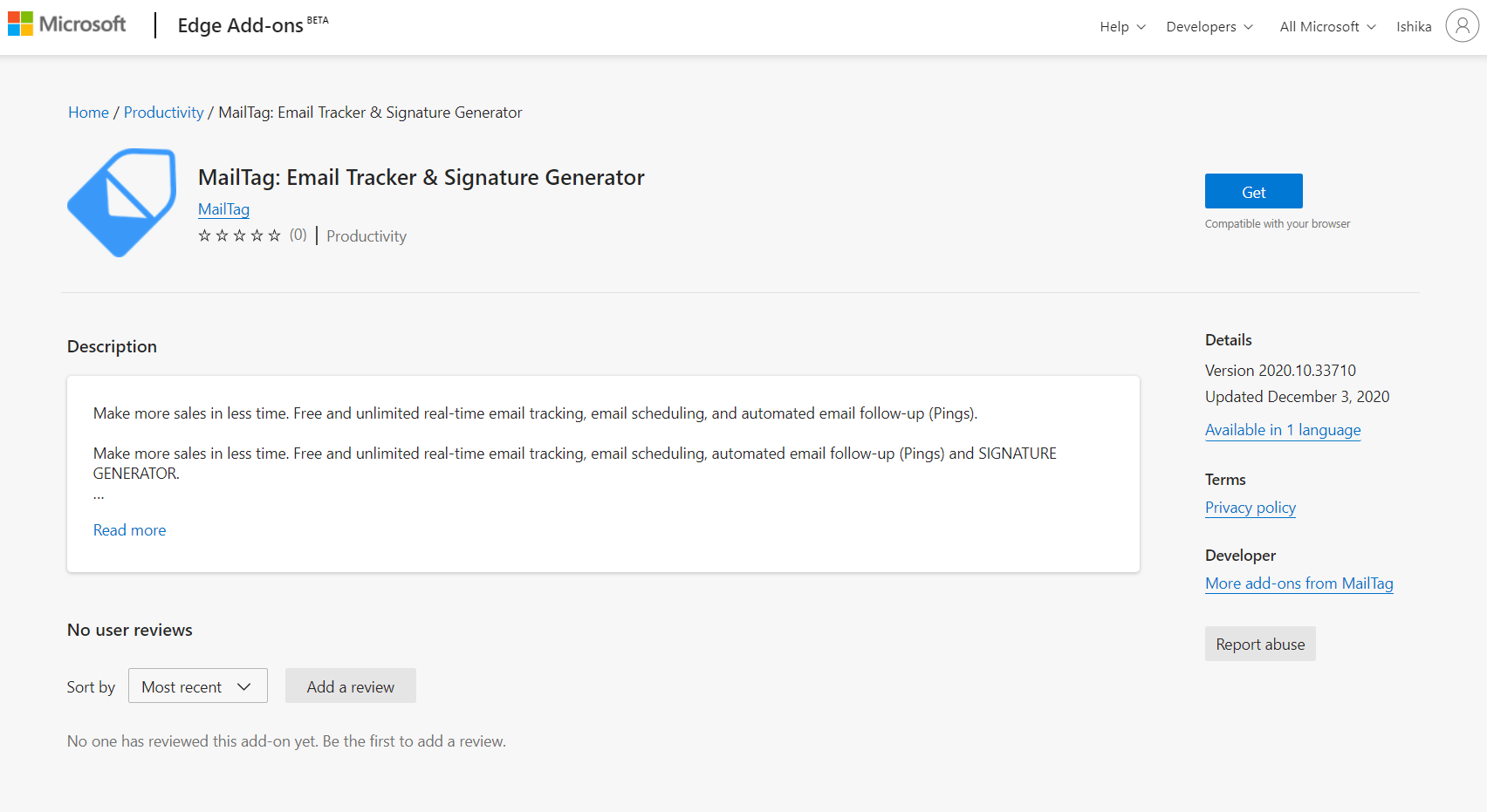 Here are a few of MailTag's best features:
It works in real time without any hassles.
You will know who has opened your email and when without making any extra effort.
It also has a free email signature generator.
It sends you browser notifications whenever a new activity takes place.
However, it also comes with its set of demerits. Features like location tracking are unavailable on the free version, and you must pay for them. The extension may also show some bugs time and again.
Honey
Honey is a browser extension used to find the best deals online with one click. It searches for the best available deals automatically and helps you save money.
Honey should be your pick if you are always looking for ways to save money online.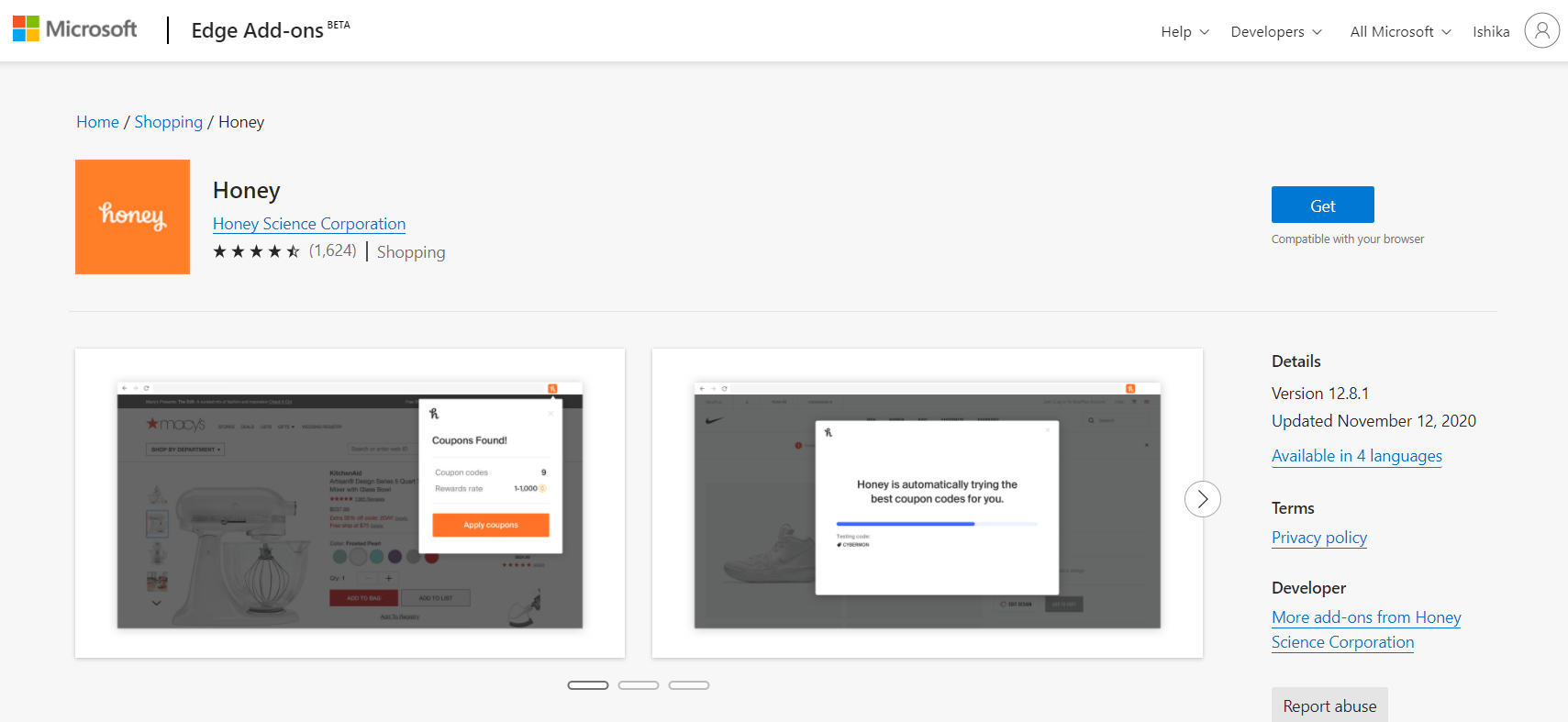 Some of Honey's most prominent features are:
The Honey symbol turns orange whenever there's a deal available for you.
You can generally shop as you want without making an extra effort.
It works in 40,000+ stores, including Amazon, Pizza Hut, etc.
Whenever you refer to the Honey browser extension to your friends, you both win 500 Gold.
Although Honey offers many unique features, it is still limited compared to Honey Gold. The paid version has more features than the free version.
OneNote Web Clipper
OneNote Web Clipper should be your go-to browser extension if you research online. It helps you clip, edit, and share information effortlessly.
You can use this Edge browser extension for numerous purposes. It is sure to make your life better by storing important information online.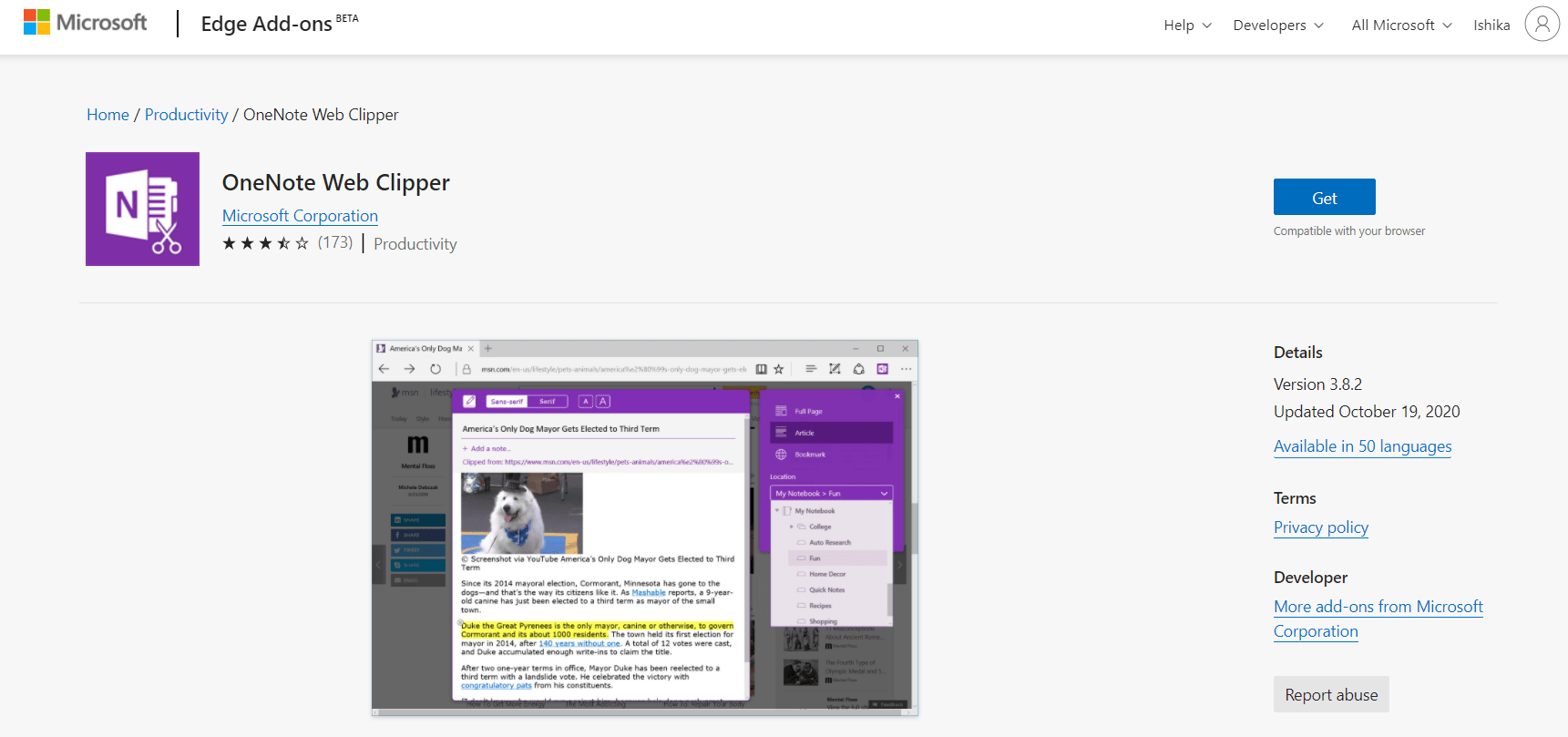 Here are some of OneNote Web Clipper's top features:
It automatically detects the type of content you want to capture.
Plan your next trip or remember essential recipes by clipping images or plans online.
You can access all types of content that you have clipped online.
You can highlight, customize fonts, and do more before you clip.
Though it offers many features, some may lag after a significant time. It has many bugs that still need fixing.
Loom
If you want to manage your business meetings and texts better, then Loom is your solution. It enables you to record your screen and voice and share it instantly.
Loom also helps you do all this concisely, which helps you manage your time better without any hassle.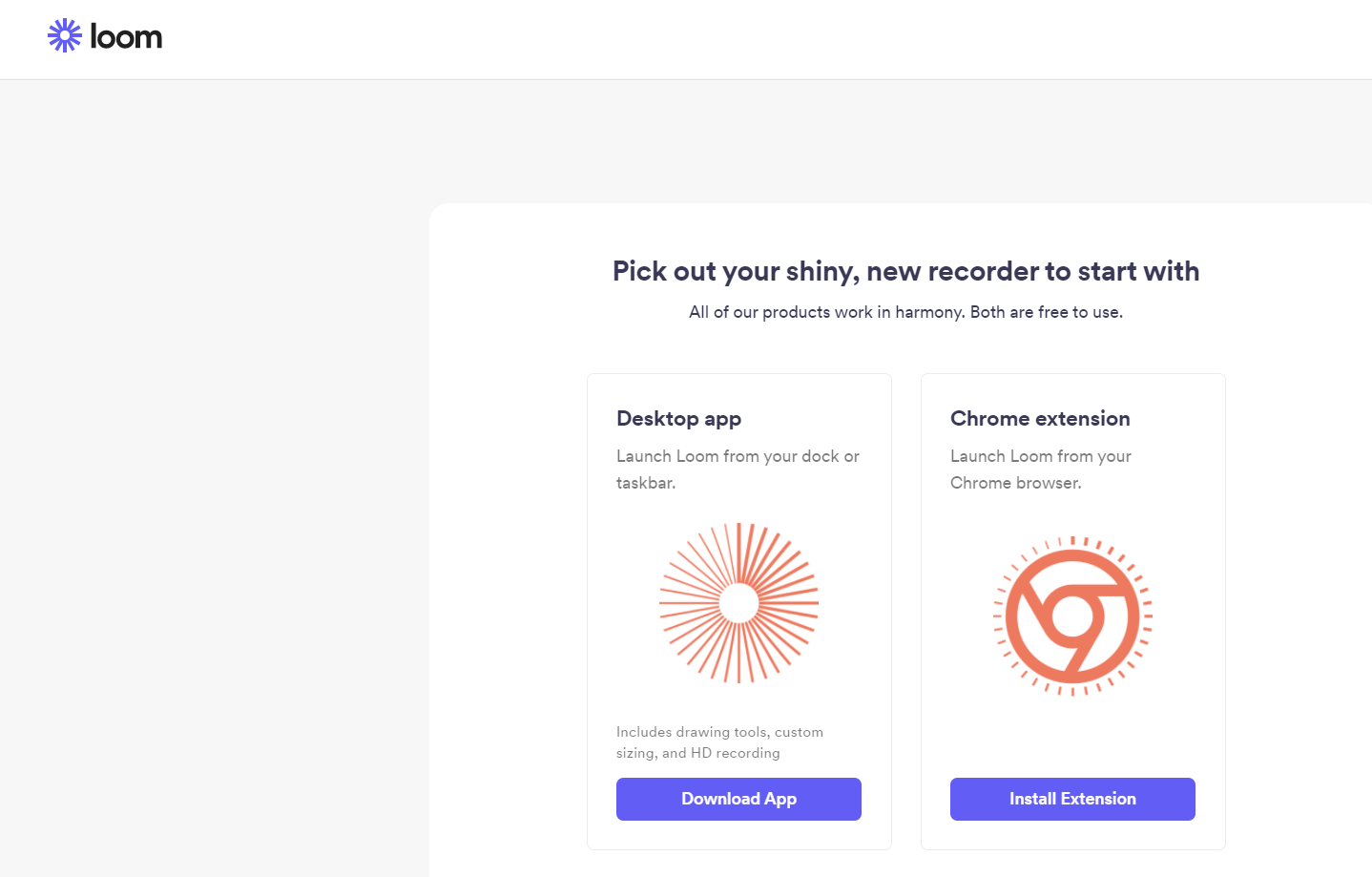 Some of Loom's most prominent features are:
You can record anything on your screen, even outside your browser.
It is free of cost.
You can create a workplace of your own with over 25 Creators.
You can also edit your videos according to your convenience.
Teachers and students can use it for interactive learning experiences.
However, it can also have some issues that may cause the recorded video to lag. The editing is not very smooth as well and requires fixes.
AdBlock
If you get annoyed by pop-up ads and other annoying notifications quite frequently, then AdBlock will help you the most. It helps block pop-up ads on all websites.
AdBlock will do your job if you want to browse or read on Microsoft Edge without distractions.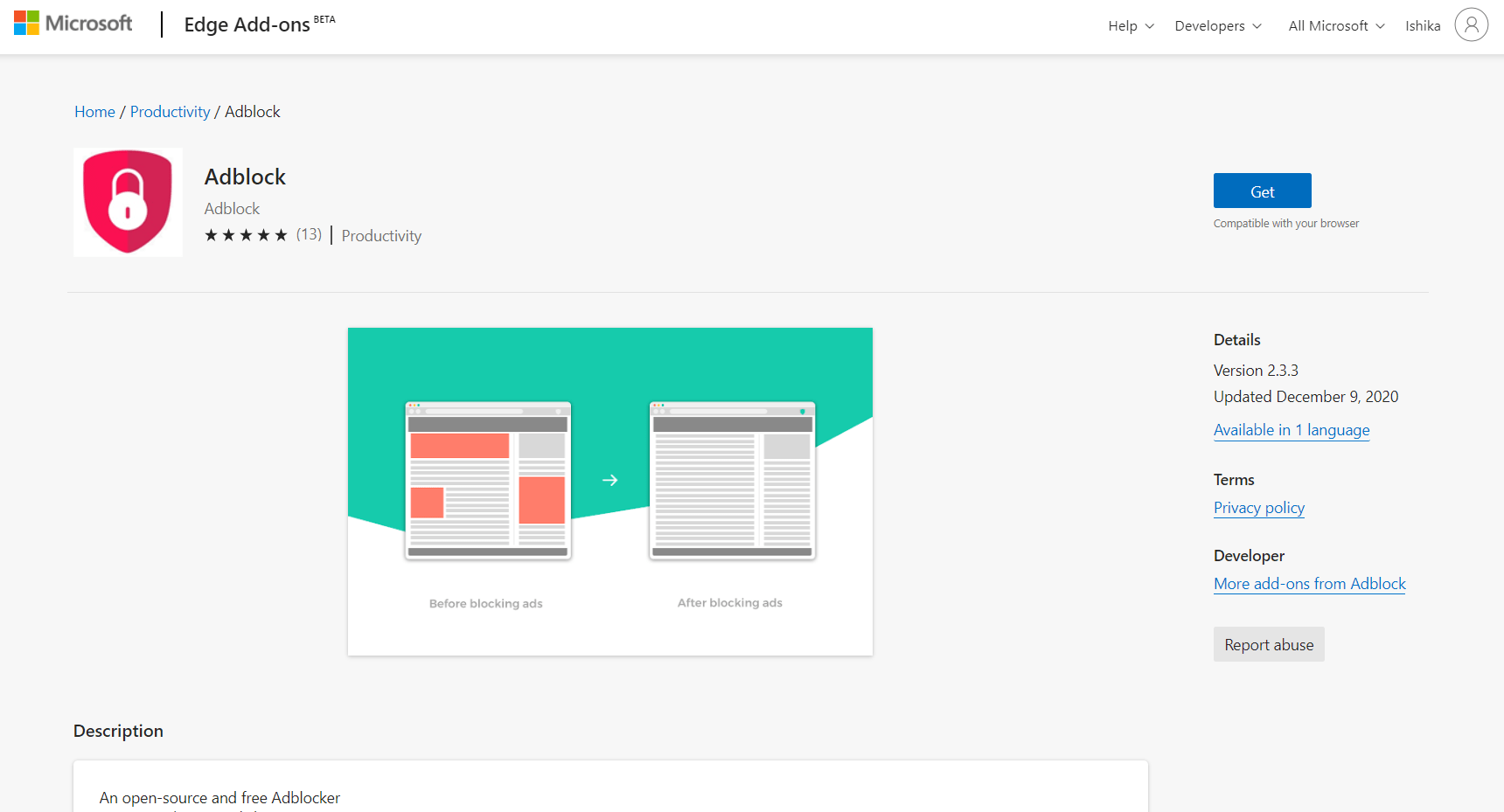 Let's have a look at some of AdBlock's significant features:
It blocks various advertisements, including pop-ups, banners, and video ads.
You can stream videos and read on websites without any distractions.
It blocks third-party trackers, which enhances your privacy.
It also blocks all malware or spam that may harm your device.
Although it is loaded with such unique features, it may fail to block some ads sometimes. Also, customer care support is not available on the free version.
Night Eye
Do you have problems accessing the websites in light mode? Well, worry not! With Night Eye, you can now access all the websites in dark mode.
Night Eye browser extension uses its unique technology to analyze the color scheme of a website and then convert it to night mode.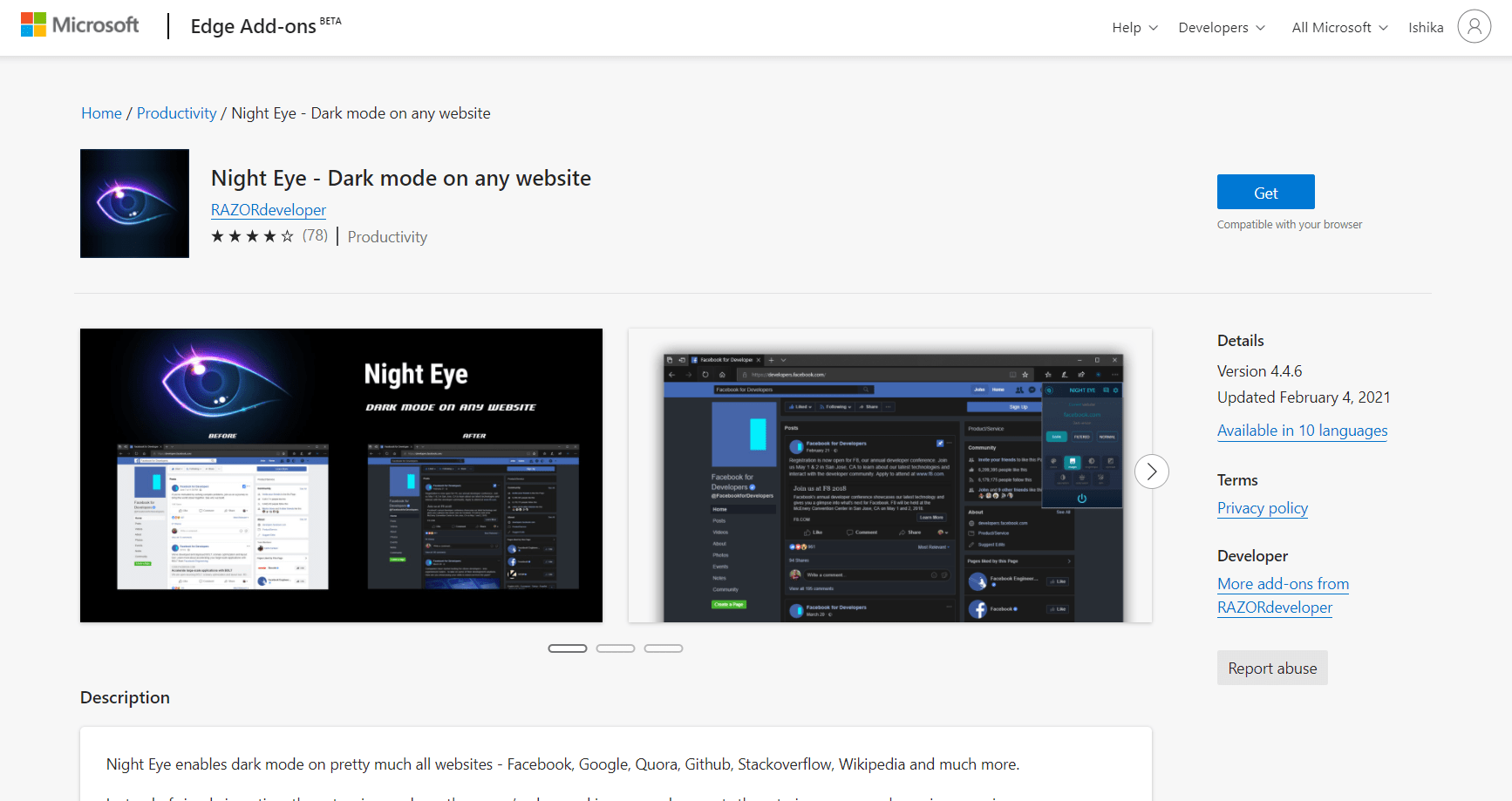 Let's find out more about Night Eye's essential features:
You can access all the websites in dark mode at your convenience.
You can also adjust the in-built dark mode of websites like YouTube and change their themes.
You can schedule the dark mode to be turned on and off.
You can also customize the dark mode of your PDFs.
They do not collect your data in any form and guarantee your privacy.
Although it is free and provides so many features, the readability in the dark mode can be questionable for several websites. It also lags sometimes.
Mate Translate
There are times when we come across a website that is in an unknown language. The Mate Translate browser extension is here to help you in such cases.
It can translate web pages into over 103 languages. You do not have to worry anymore if you wish to try a foreign recipe written in French or German.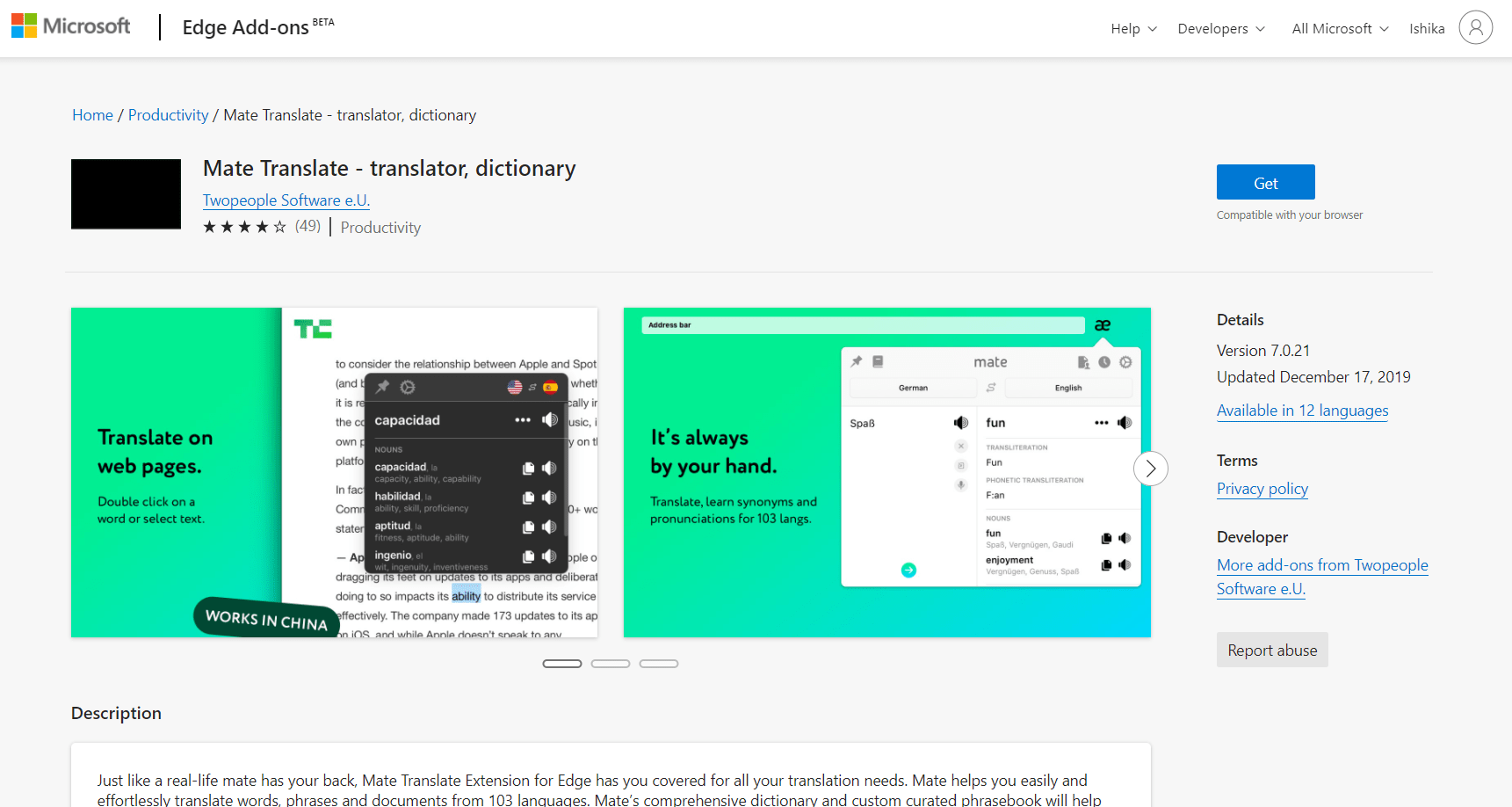 To name a few of Mate Translate's prominent features:
It can translate web pages and even Netflix subtitles.
It offers a wide range of 103 languages to translate from.
It is not only for reading and writing several phrases, but it will also help you achieve mastery over a language.
It also offers the feature of manually typing in words for their translations.
It also teaches you how to pronounce words or phrases.
Although it offers so many unique features at one click, several bugs are yet to be fixed. The translations can take more than the required time sometimes.
Bottom Line
Edge extensions can be beneficial since they tend to offer generally unavailable features on the browser. In recent times, the popularity of extensions has increased. More and more people are looking for extensions to enhance their user experience and boost their productivity.
Browser extensions are a great way to manage your time well and do more in less time.
FAQs
What are the best Microsoft Edge extensions to enhance your browsing experience?
If you want to boost your Edge browser's functionality, consider some top-rated extensions like Grammarly, TreeClicks, and Cold Turkey.
Are there any eco-friendly extensions compatible with Microsoft Edge?
If you're environmentally conscious, give TreeClicks a try. It's an extension that plants trees as you shop online, contributing to a greener planet.
What are the benefits of using OneNote Web Clipper as a Microsoft Edge extension?
OneNote Web Clipper is a valuable extension for saving web content directly to your OneNote notebooks. Whether it's research material, articles, or recipes, this extension simplifies your note-taking process.
How can Cold Turkey be useful as a Microsoft Edge extension?
If you're looking to boost your productivity and minimize distractions, Cold Turkey is a great extension to consider. It helps you stay focused by blocking specific websites and online temptations for a set period, allowing you to concentrate on your tasks.
Lastly, if you've any thoughts or feedback on 10+ Best Microsoft Edge Extensions, then feel free to drop in below comment box. You can also report the outdated information.