With everything going digital and classes taking place online, every student must have the required resources to make their studies more accessible and convenient.
Google Chrome can add extensions to the browser that provide services not readily available in the browser. We have curated a list of some of the best Chrome extensions that every student can use.
Clockify Time Tracker
Do you spend a lot of time scrolling through unwanted content? Then, worry not! The Clockify extension is here to help you.
Clockify Time Tracker Chrome extension helps you track your time working on a particular project, article, etc.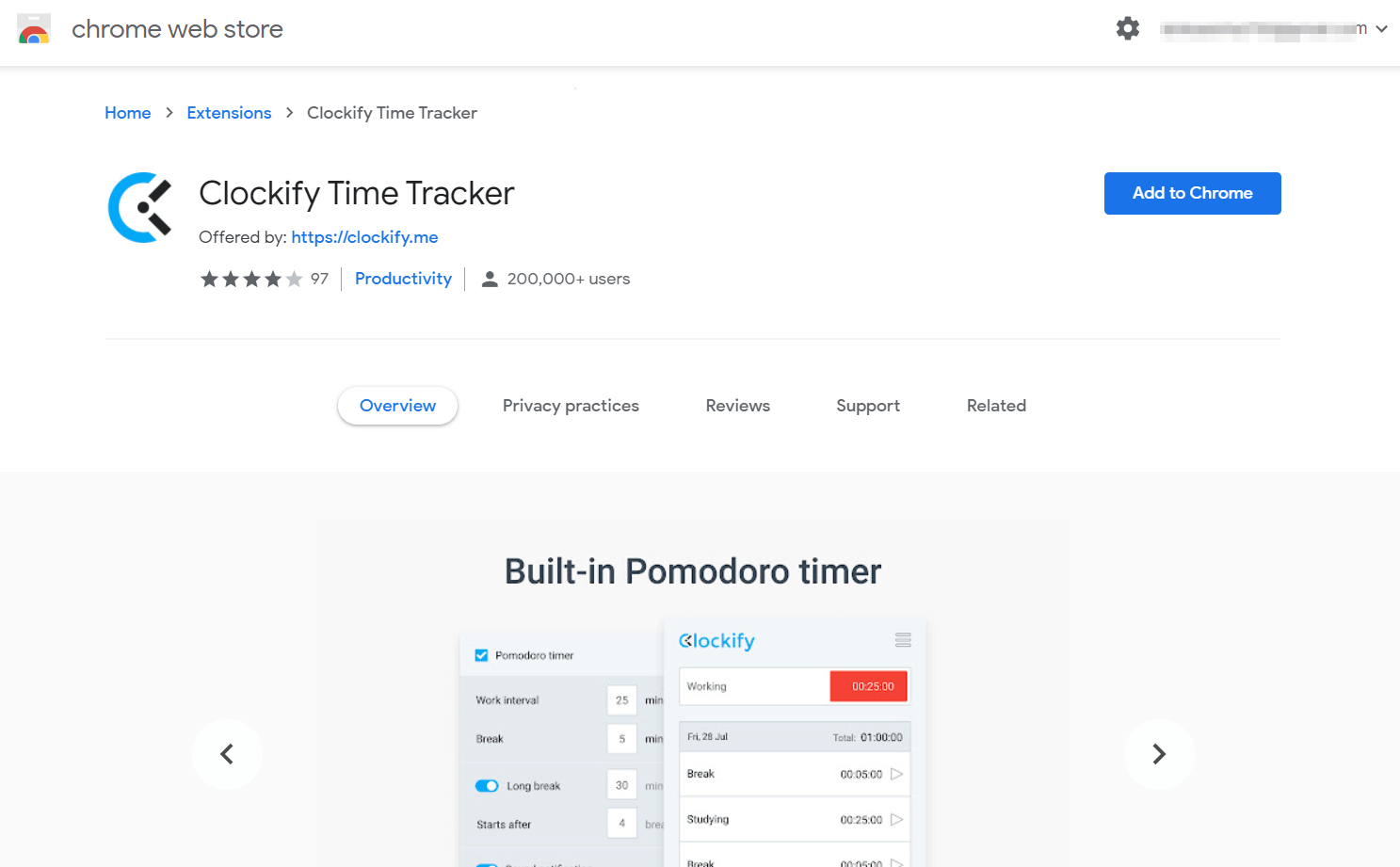 Some of Clockify Time tracker's most prominent features are:
It is the best time management extension to boost your productivity.
You can also set reminders and integrate with more than 50 web apps.
You can also invite the group you are working with to analyze your performance.
You can manage all your projects and track your progress simultaneously.
However, it can also access some of your data, which can put your privacy at risk. It also has some bugs that need fixing.
Memorize!
This is one of the most effective tools for any student since it helps you memorize anything and everything. If you have a test or want to crack a quiz in a day, this is the Chrome extension for you.
You can memorize anything that you want, even if you are browsing the internet.
To name a few, Memorize! Prime features:
Select any text you want to memorize; this extension will help you establish that.
It will help you by sending quiz alerts at different intervals.
It uses a unique psychological technique by increasing the time intervals to help you enhance your learning.
Although it is a fantastic tool packed with unique features, it has not received any updates for nearly a year, making it a bit behind the other extensions.
Momentum
Are you someone who likes to make lists but is too lazy to do it with pen and paper? Well, momentum extension will take it away from you.
Momentum Chrome extension helps you change your new tab page with a personal dashboard that lets you manage your to-do, receive a weather update, and inspire daily.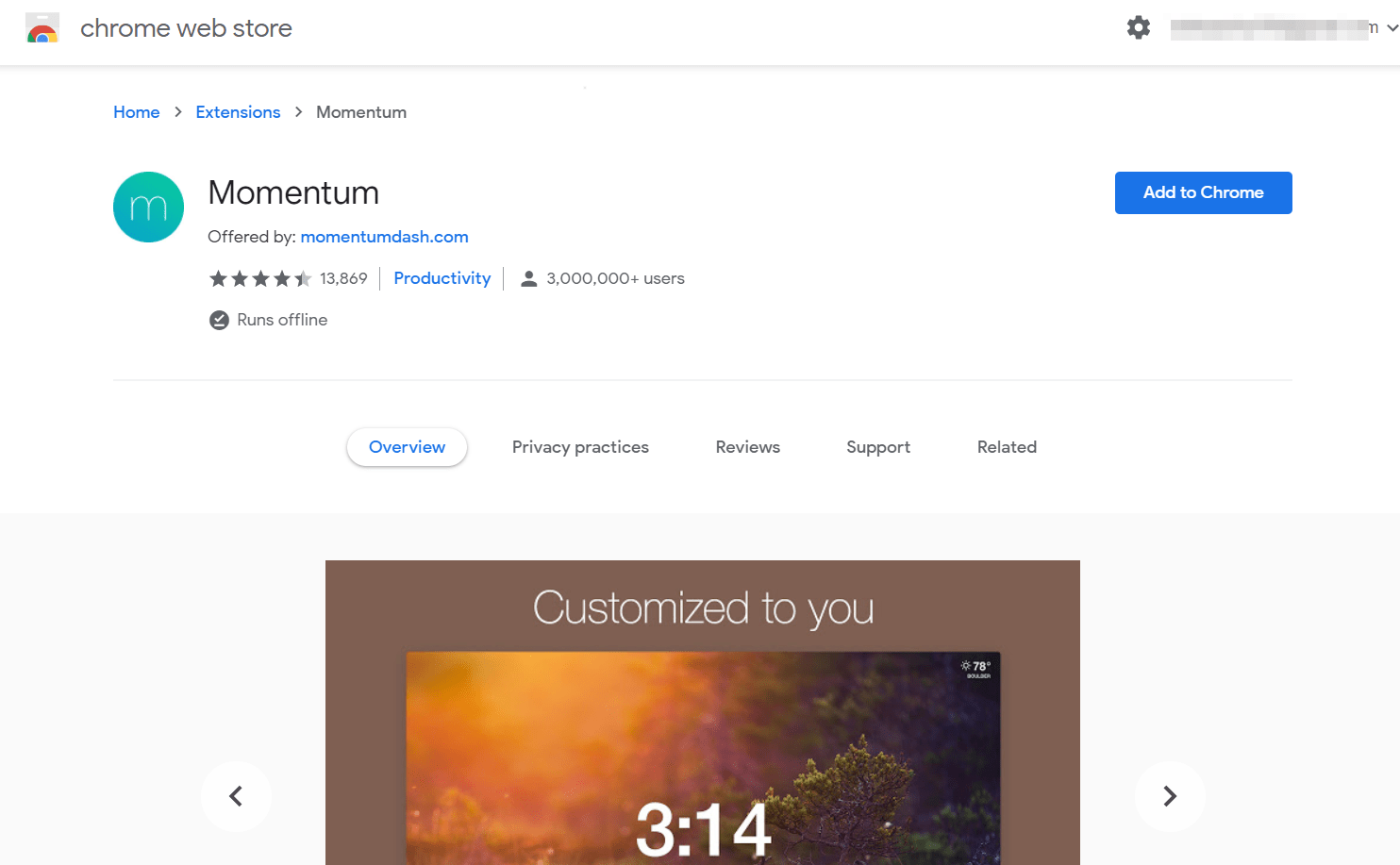 A few of Momentum's significant features are:
You can set a daily task or to-do that you want to achieve by the end of the day.
You will receive a motivational photo or message to boost your productivity daily.
You will also receive weather updates every day.
You can also track your to-dos and other tasks efficiently.
Although it has many valuable features, it can sometimes lag and fail to customize the dashboard according to your wishes.
Grammarly
Grammarly Chrome extension is the perfect tool to perfect your writing and make it error-free. This is your go-to extension if you are working through a long article or research paper.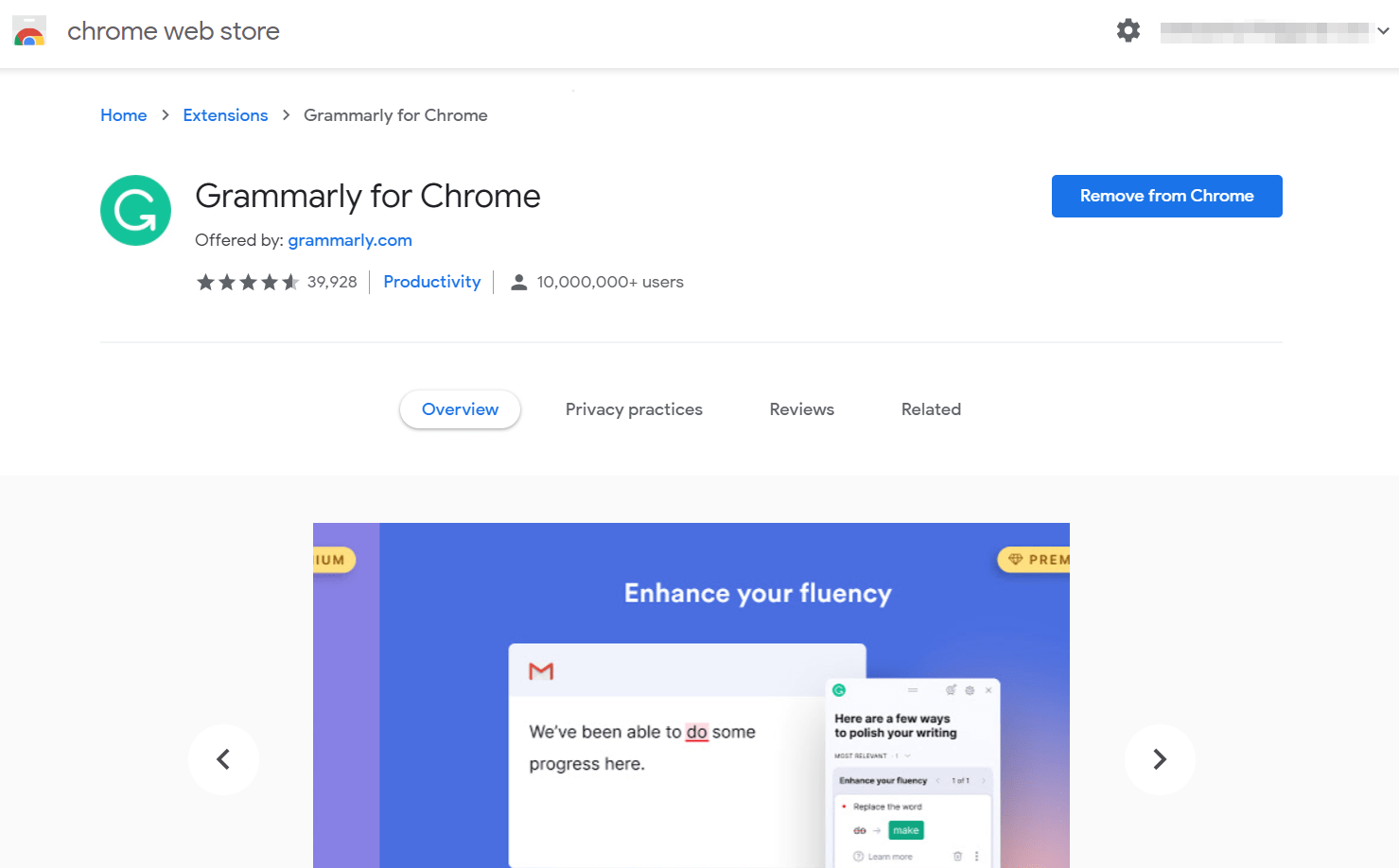 It is available on numerous platforms, including Gmail, LinkedIn, Google Docs, and Twitter.
Some of Grammarly's notable features are:
It helps you make your writing crisp and smooth.
You can also add new words of your own to the dictionary.
It not only corrects grammatical mistakes but also helps with punctuation errors.
You can use it on numerous platforms, including Google Docs, WordPress, Gmail, and Amazon.
It is, however, packed with its share of demerits since its features are limited to the free version and more effective only if you pay for the premium.
Kami
With everything based online, there are times when you have to present or elaborate on something for your assignment submission. In such a case, the Kami browser extension may come in handy for you.
If you start using Kami, you can annotate any file, document, or PDF to make it interactive.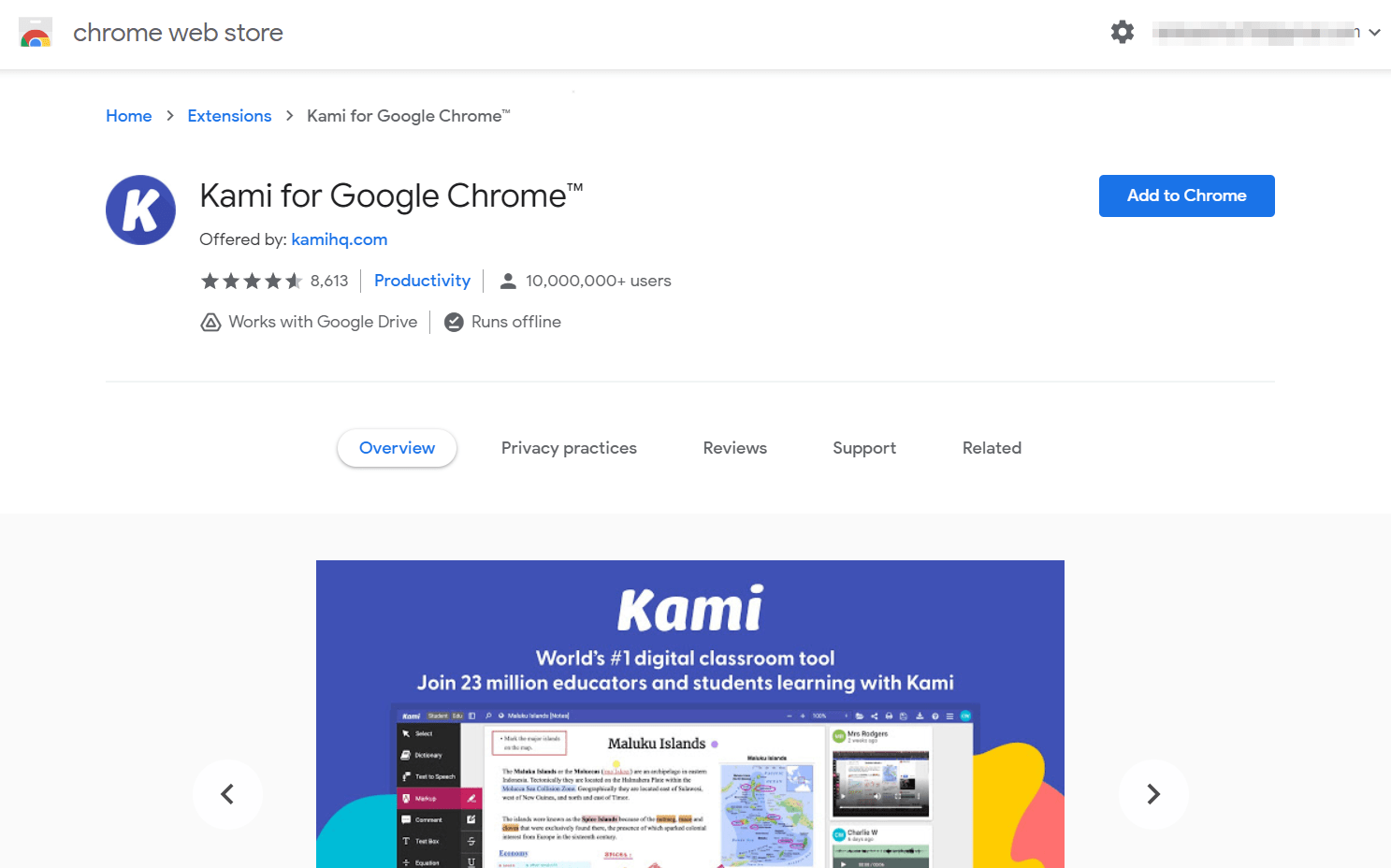 Some of Kami's most essential features are:
You can reach your classmates and teachers in real time, no matter where you are.
You can also merge it with Google Classroom, Schoology, and Canvas.
You can work with any document, whether digitally or physically available.
You can split documents as well as merge them easily.
If you make it your default PDF viewer, you can annotate more easily.
However, Kami can be tricky with all the licenses and similar things that grant permissions for specific people. The classroom design may also lag sometimes.
Just Read
If you have problems focusing on reading anything online due to the various distractions, then we may have a solution. Just Read is the perfect extension to help you read without any distractions.
It is highly customizable and blocks unnecessary ads that can distract your focus.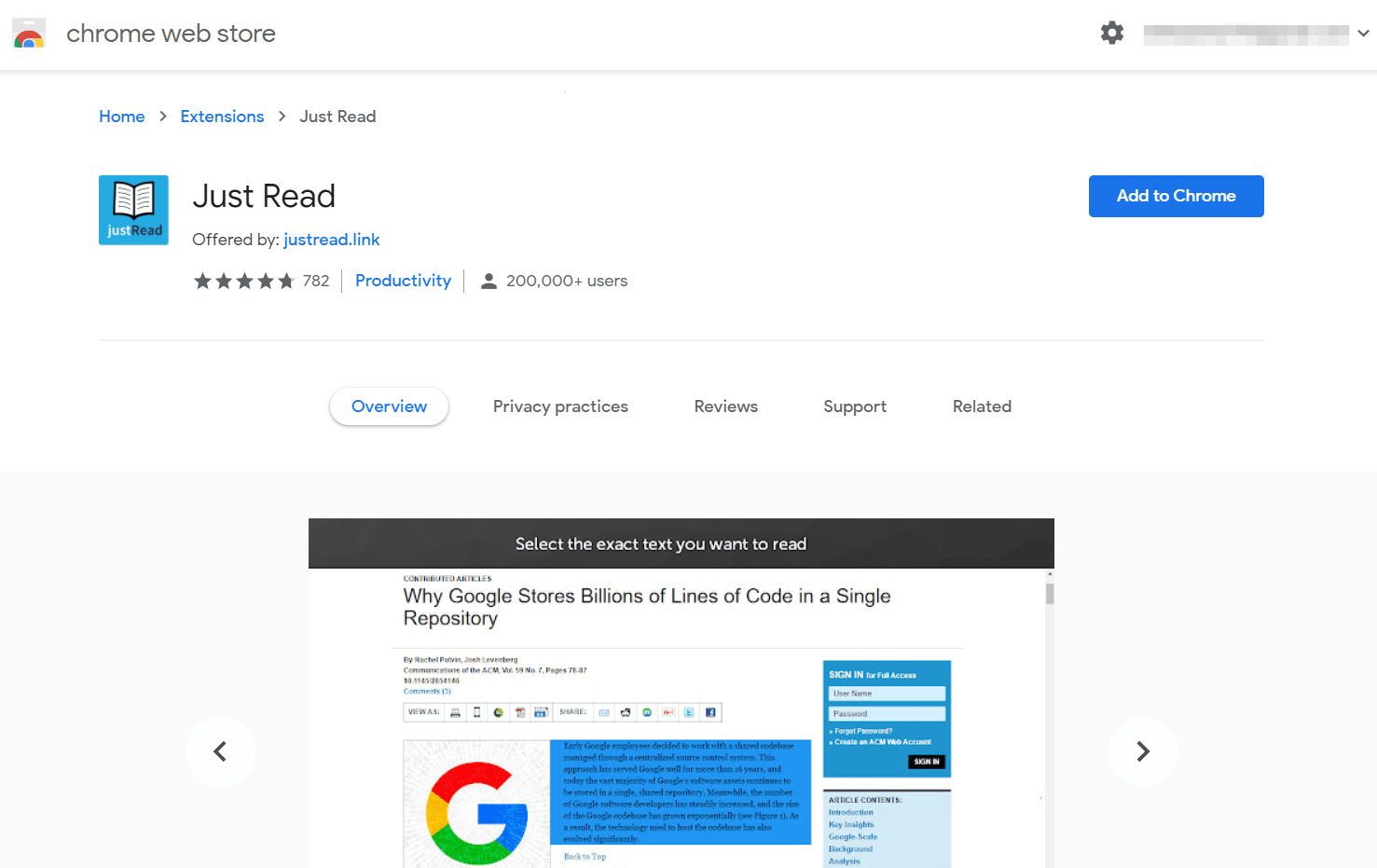 Some of Just Read's prominent features are:
You can remove the ads and popups of a webpage to make it read-worthy.
You can choose between dark and light themes for your reader.
You can customize the page's styling according to your needs.
You also have the option to print the customized version for yourself.
However, it still has some lagging issues that need fixing. Most of its features are available in its premium version instead of the free one.
Noisli
If you are bothered by the sounds around you that deviate your attention, then Noisli is the extension you were looking for. It helps you focus by playing calming background sounds.
It helps block unnecessary sounds when you are in the mood to focus or spend a blissful time without distractions.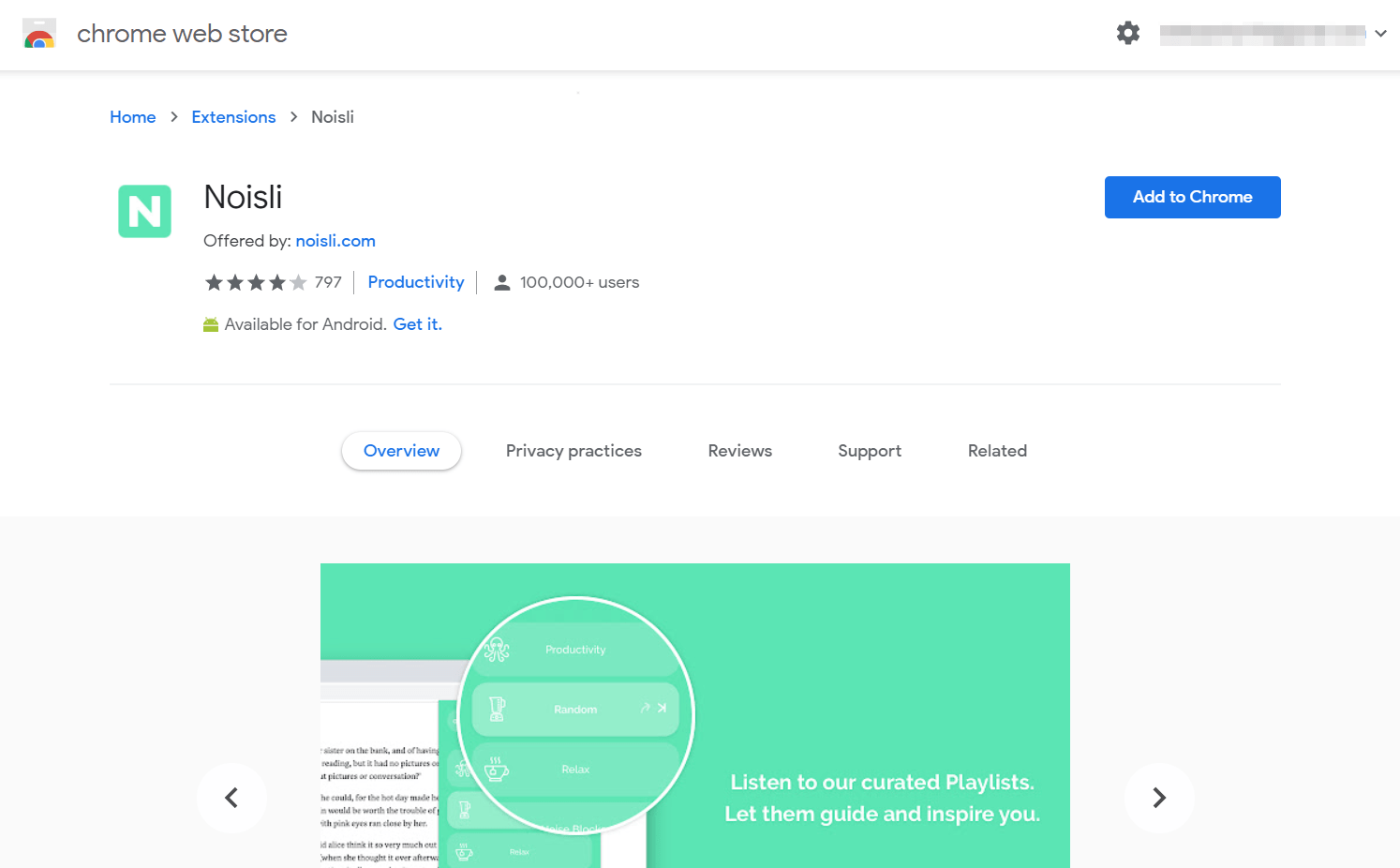 A few of Noisli's notable features are:
It plays calming or soothing background sounds to help you focus better or relax after a tiring day.
You can also play your sounds to focus well.
You can quickly access and play your customized sounds.
You can also check your progress.
However, some of its features, like working in groups and sharing sounds, are only available in the paid version.
Bottom Line
Chrome extensions can be a blessing in disguise for students who are struggling with their online classes. Each one of them has so much to accomplish in a single day.
With deadlines approaching and exams in their heads, Chrome extensions can help them release some pressure by managing their work efficiently. All these extensions will boost your productivity and help you manage your time.
FAQs
What are some recommended Chrome extensions for students to enhance their study experience?
When optimizing your study routine, several useful Chrome extensions exist for students. These tools can help you manage time, improve writing, and streamline your research.
In what ways can Grammarly, a popular writing assistant extension, aid students in improving their academic work?
Grammarly is an invaluable tool for students, as it assists in checking and correcting grammar, spelling, and punctuation errors in your writing assignments. It ensures your written work is polished and error-free.
How can the Clockify Time Tracker extension assist students in managing their time effectively?
Clockify Time Tracker is a fantastic extension for students, enabling you to monitor your time on different tasks and projects. This way, you can identify areas where you might be spending too much time and adjust your schedule accordingly.
What are the best extensions for students in Chrome?
There are several extensions students can install on their Chrome browser. You can start with Clockify Time Tracker, Memorize!, Momentum, Grammarly, Kami, Just Read, Nois.li, etc.
Lastly, if you've any thoughts or feedback on 6+ Best Chrome Extensions for Students, then feel free to drop in below comment box. You can also report the outdated information.