Google Chrome is one of the most extensively used browsers around the world. Be it a student, a teacher, or a parent, Google Chrome has something to offer everyone.
Chrome extensions and add-ons are a great way to provide users with features not readily available on our browsers. Be it classes or work; you must sit for hours before your desktop to get things done.
Since the classes are conducted online now, even today, it becomes difficult for teachers to manage their work and time effortlessly. However, one can always seek help from Chrome extensions.
We have personally tested these Chrome add-ons to pick up a few best extensions for teachers for online teaching —
Kami
If you are looking for an extension to help you sort your assignments and grade them efficiently without wasting time, Kami is for you. With Kami, you can transform anything into a teaching space. No matter what.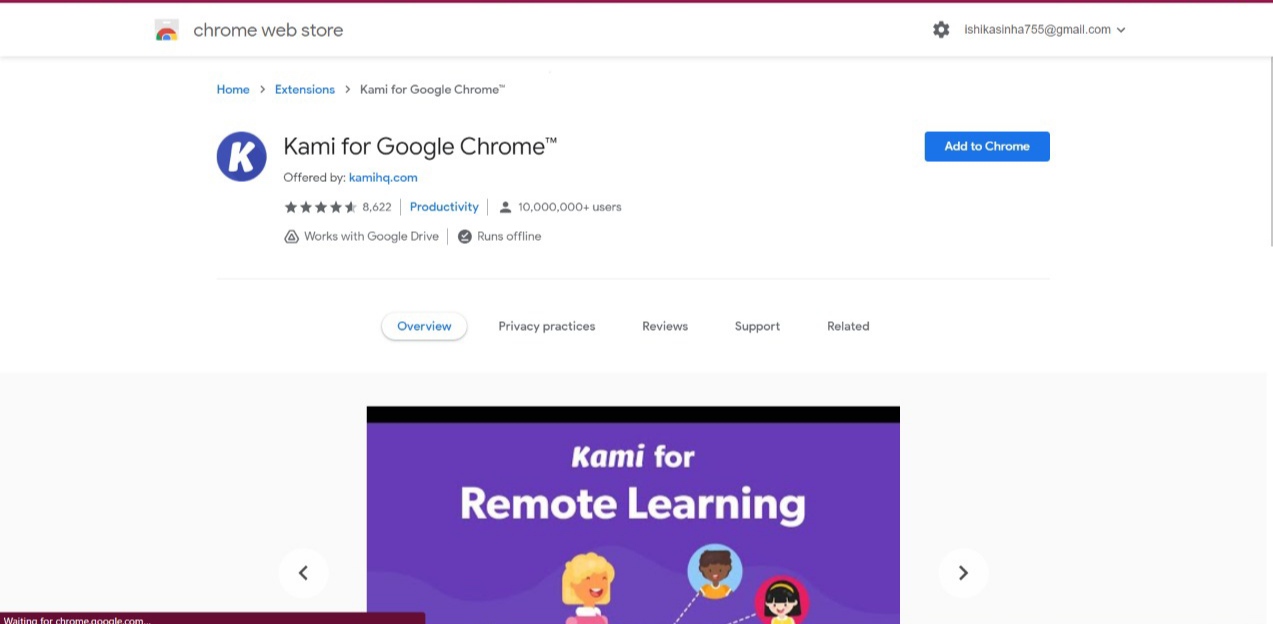 Some of Kami's essential features are:
It can transform an image or PDF into an interactive learning resource.
It helps you collaborate with students in real time.
You can grade and return assignments flawlessly.
You can present anything on the screen and annotate it accordingly.
You can assign work and grade them at once with feedback.
However, loading documents or other such files can take time, wasting your classes' time.
Classwork Zoom
Are you concerned about your students not doing their assignments well? Are you worried about them applying enough effort? If you answered yes to all the above questions, Classwork Zoom would make things relatively more accessible for you.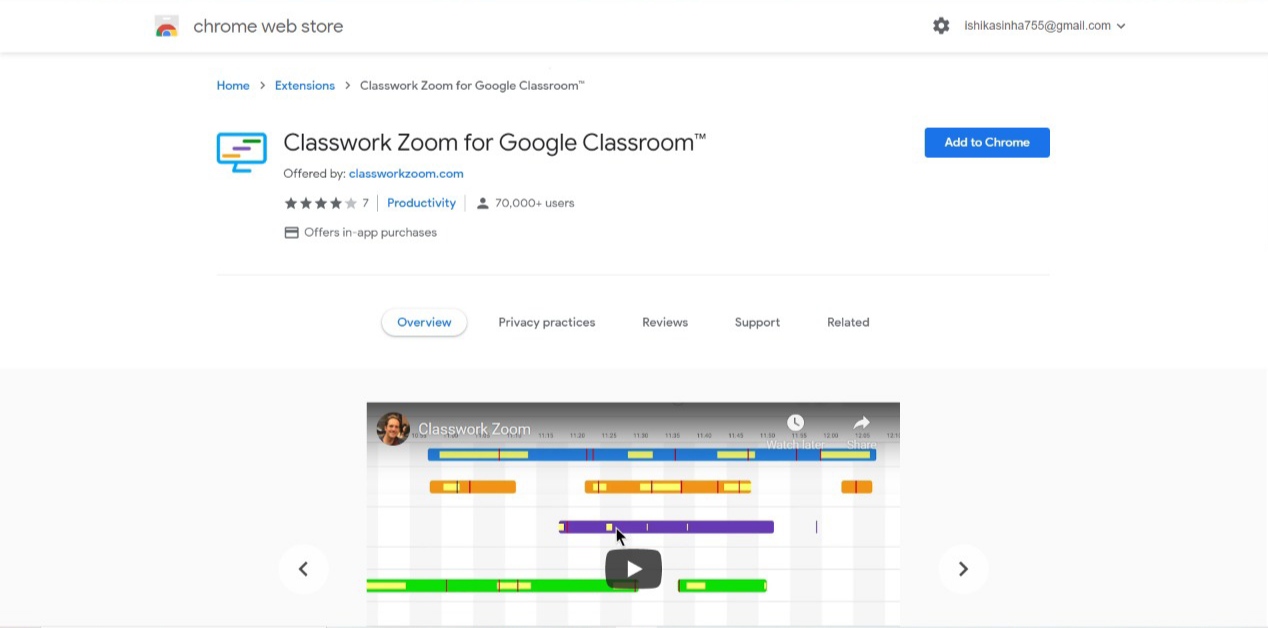 Some of Classwork Zoom's prime features are:
It visualizes student work over Google Docs, Sheets, Slides, etc.
You can evaluate the work of the whole class at once.
It is an extension made for teachers by teachers.
You can have a closer look at each student's efforts.
It can be easily linked to Google Classroom.
However, this feature will only be helpful when you use Google Classroom with your students. If you are using a different app, this may fail to work.
InsertLearning
If your students get bored quickly, InsertLearning is here at your rescue. It will not only make your classes fun but also be highly interactive.
This extension has been designed to turn even the most boring websites into interactive learning resources.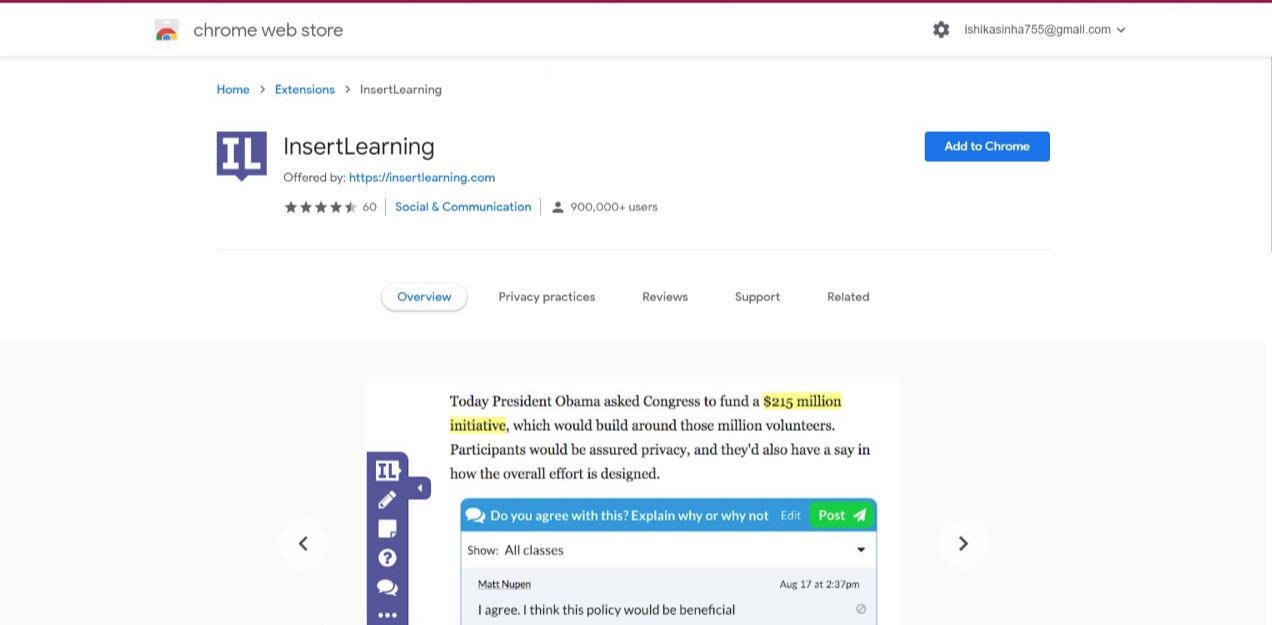 Several of InsertLearning prominent features are:
It can turn any website into an interactive classroom.
You can insert images, videos, or sticky notes into a website.
Students can highlight and add their notes as well.
You can see the annotations by students in real time.
You can assign a lesson to the whole class at once.
Although it has many valuable features, it has its share of demerits. The lessons can only be shared in Google Classroom, not other platforms.
Google Keep
Are you always running out of essential data at the last moment of your class? Do you find it difficult to recall the important points?
Well, worry not. With Google Keep, you can highlight and save all your important notes.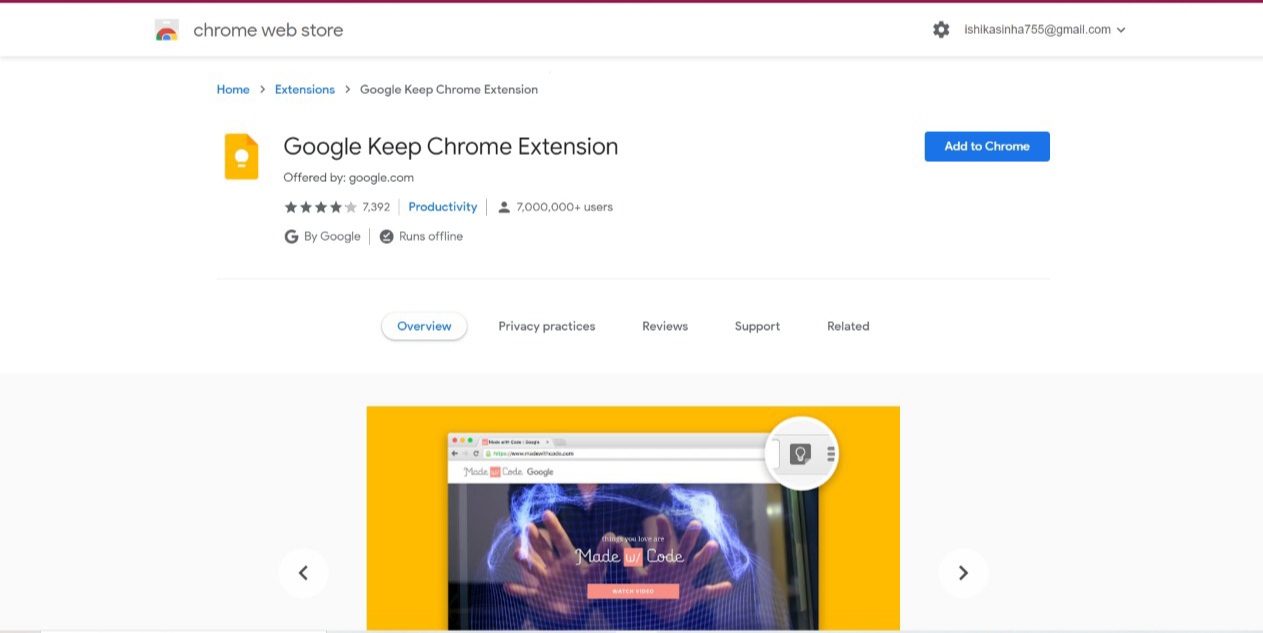 To name a few of Google Keep's essential features:
You can save text, images, or even URLs.
You can even make notes on already saved content.
You can also add labels to your notes.
All of your notes are synced automatically on Google Keep.
However, sometimes the UI may lag, and you'll find it difficult to mark or highlight all your notes at all times.
Dualless
Are you a multi-tasker and want to manage your time reasonably in same? There may be a possibility that your monitor may not support your multitasking. You do not have to think about it anymore since Dualless will split the screen into two for you.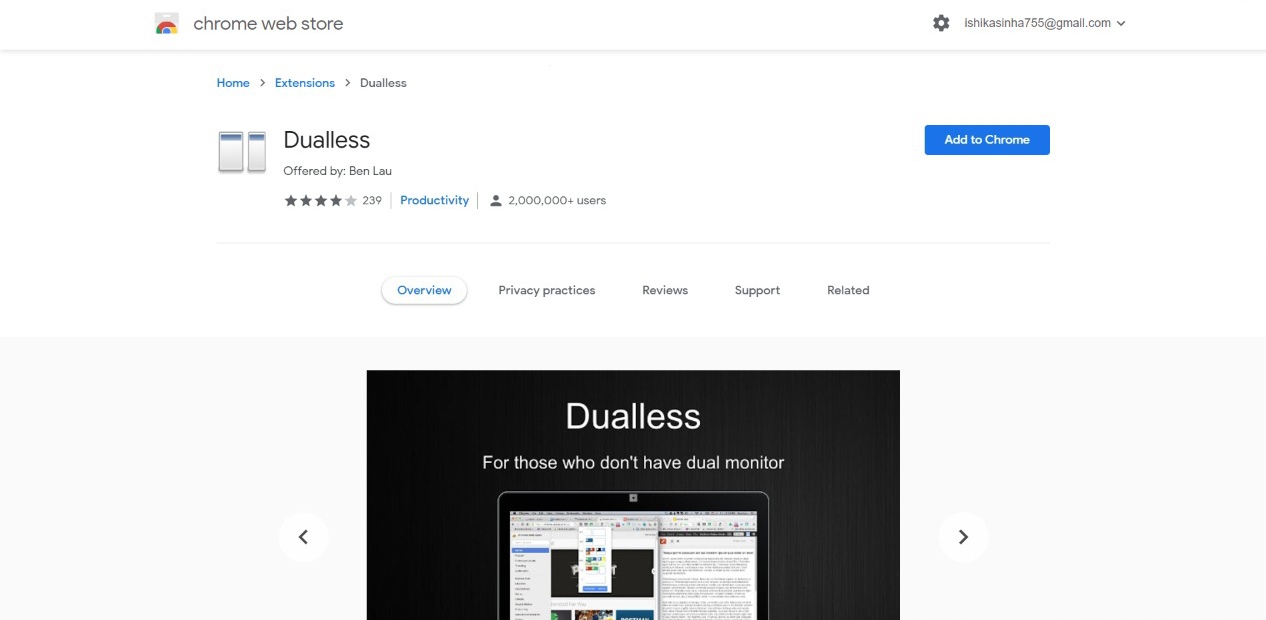 Some of Dualless's remarkable features are:
You can split the current browser window into a pair.
You can resize the windows as per your wish.
The split window can also take full screen.
You can even duplicate the current page on a different window.
Although it is excellent, it can have problems in terms of functionality. It may lag sometimes and take longer than usual to load completely.
SmallPDF
Some apps and websites have limited the size of PDFs that can be uploaded or viewed. In such a case, a SmallPDF Chrome extension comes handy. With this, you can compress or convert PDFs with just a single click.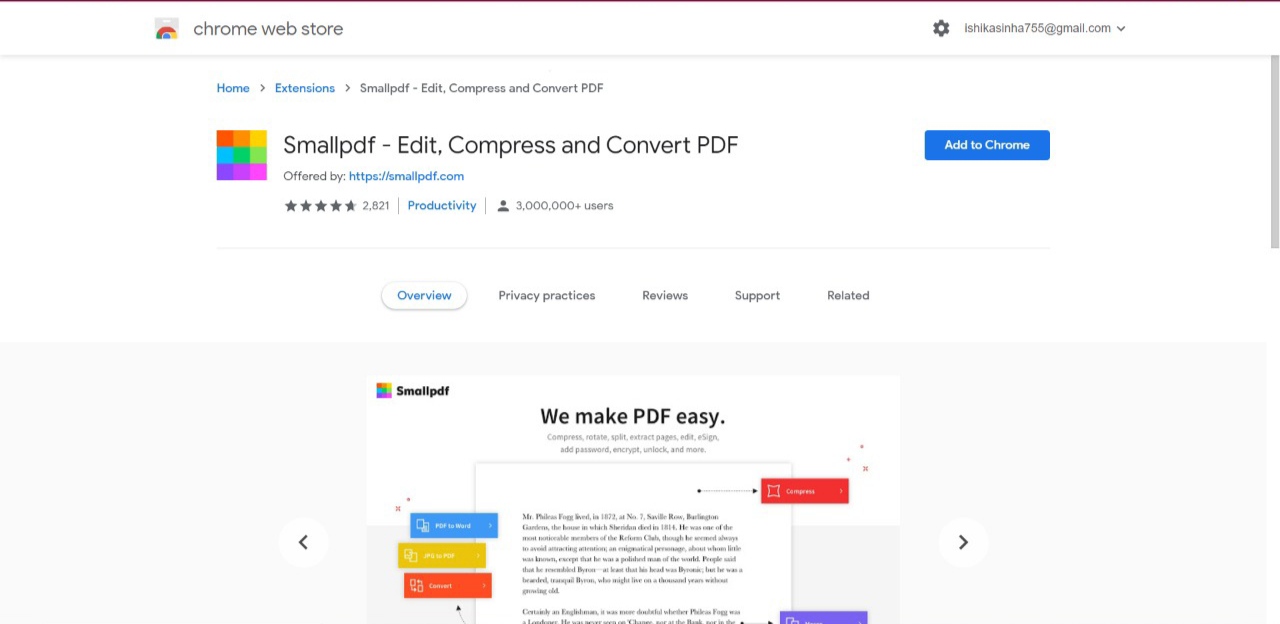 Smallpdf extension is packed with loads of features. Some of them are:
You can compress the PDFs as much as you like.
You can convert PDF into Word format or vice versa.
You can also edit your PDF files.
You also have access to merge or split your PDF files.
You can add compressed attachments to emails.
However, the features available in the free version of the extension are limited, and the most valuable features come with the Pro account.
Screencastify
We can all agree that visuals impact students beyond simple text or audio. To simplify it further, Screencastify is here to help. With the help of Screencastify, you can record, edit, and trim videos.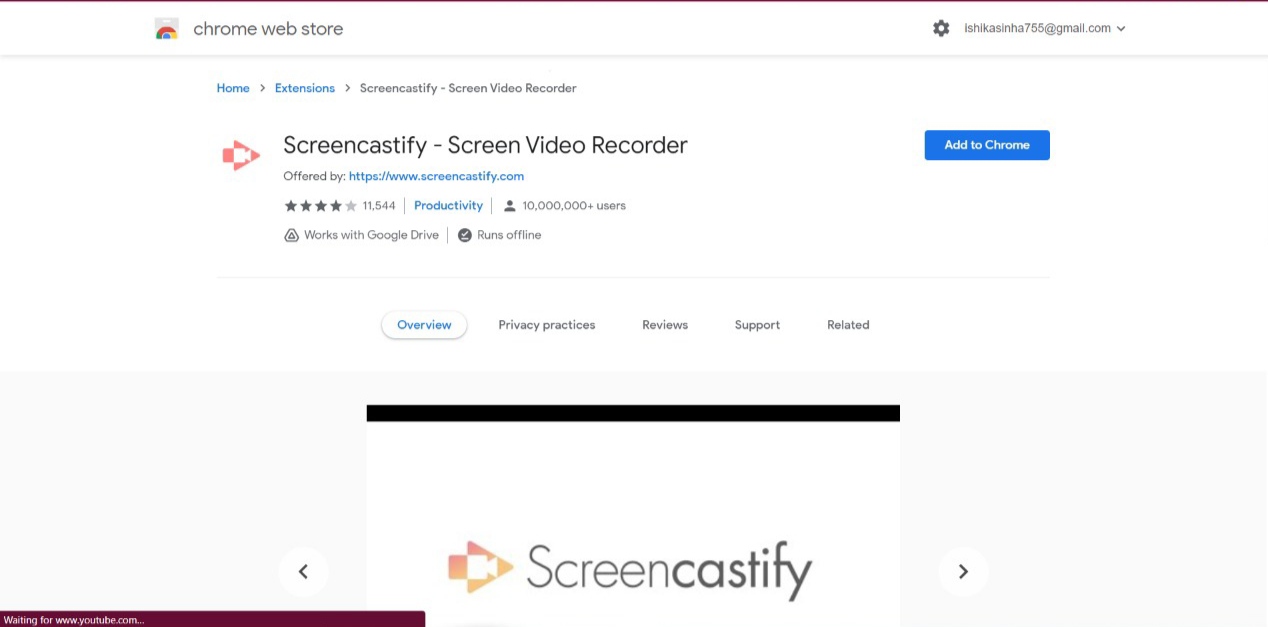 Several of Screencastify's unique features are:
You can record videos with your webcam or capture something on the screen.
You can edit or compress videos as per your needs.
All the videos are synced across Google Drive.
You can directly share it with your Google Classroom.
You can enable your audio with every captured video.
However, it may not always work efficiently and cause issues that need fixing later.
Mote
There is a high possibility that your students may fail to understand things that have no audio or explanation attached to them. Worry not, as the Mote Chrome extension will solve all your problems. It lets you add voice or audio notes to documents, slides, or assignments.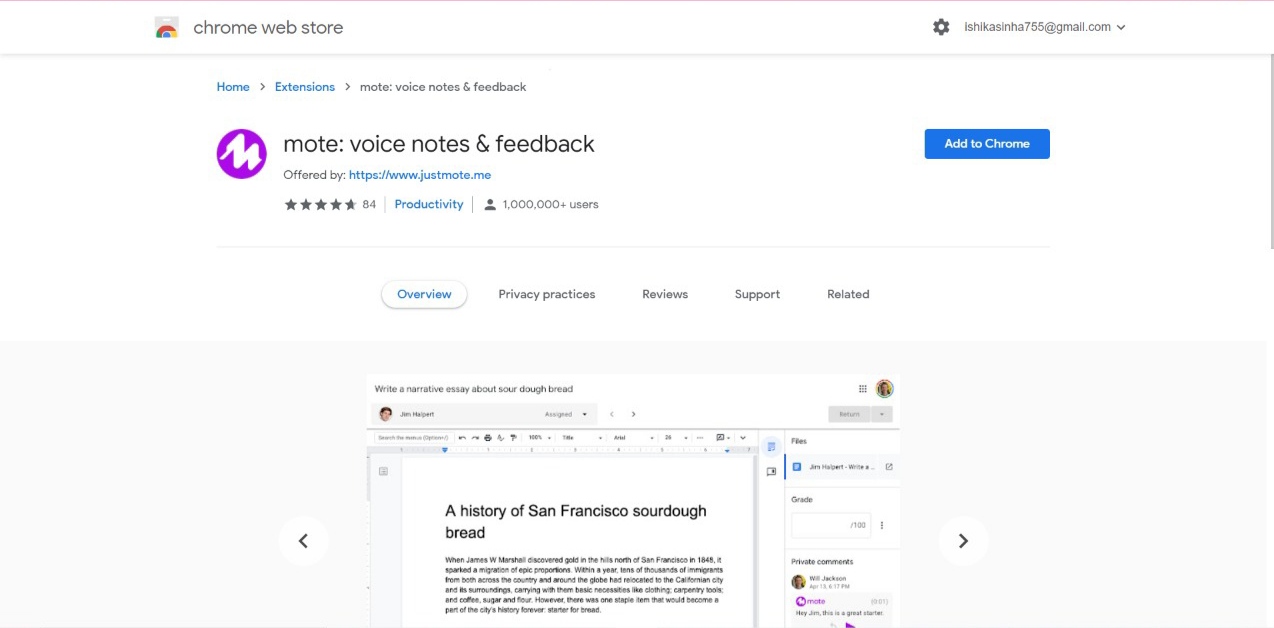 Some of Mote's prominent features are:
You can create voice notes for any website you want.
You can add audio or voice notes to documents, slides, or Gmail.
You can insert voice commands or feedback in Google Slides.
It enables you to provide feedback or ask questions to students.
It supports more than 20 languages.
However, the audio may take longer to be added to the slides and documents. Longer audio clips may also pose a problem.
Bottom Line
Chrome extensions have been proven to be helpful for many people around the world. No matter which age group they belong to or what they do, Chrome has something in store for everyone. It is no different for teachers as well.
Since the beginning of this pandemic, teachers have been suffering a lot as they've had to do everything from the comfort of their homes. They must interact with and grade their students sitting miles away.
FAQs
How can Chrome extensions for teachers improve the online tutoring environment?
These Chrome extensions can offer screen sharing, interactive whiteboards, and real-time collaboration, making virtual lessons more engaging and interactive.
How can Chrome extensions for teachers support personalized student learning in an online teaching setup?
Chrome extensions can provide adaptive learning experiences through personalized content recommendations, individualized study plans, and targeted resources catering to diverse student needs.
Are there any Chrome add-ons for teachers that can assist in assessing students and tracking their progress online?
Indeed, some assessment extensions known as Kami enable teachers to create quizzes, grade assignments, and generate performance reports, helping them monitor student progress effectively.
What are some useful Chrome browser extensions for teachers looking to enhance their online teaching experience?
Several Chrome extensions, like Kami, Classwork Zoom, Google Keep, Mote, etc., are specifically designed for instructors and online tutors to streamline their teaching process and engage students effectively.
Lastly, if you've any thoughts or feedback on 7+ Best Chrome Extensions for Teachers and Instructors, then feel free to drop in below comment box. You can also report the outdated information.