Roku stick or device does not have a built-in web browser to access websites or the internet. However, we can install some third-party browsers apps to browse the internet. We have listed some of the apps you can use on Roku TV to browse the internet. While these are not fully optimized for Roku devices, however, we can give them a try.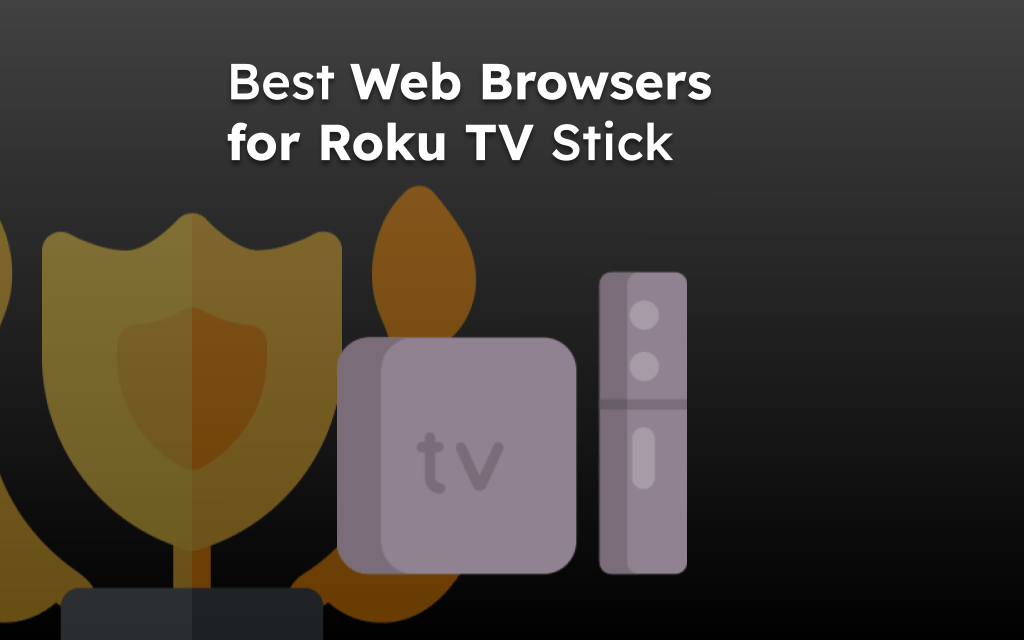 Regarding streaming devices, Chromecast and FireStick are two popular names in this domain. Along the same lines, Roku has also established itself as a worthy contender. With the availability of a plethora of channels and streaming services to choose from, users are usually spoilt for choices.
However, there's one region where its shortcomings are evident- the browser segment. First off, there's no native built-in browser for Roku. Moreover, you could only get a couple of web browsers from its official store.
The present ones aren't fully optimized either; they only come baked in with the essential features that would just about do their job. If you want to try out browsers outside the store, they must be sideloaded from third-party sources.
The irony is that the ones that aren't officially available are a much better alternative than their counterpart. So keeping all these points in mind, this guide lists the best internet browsers for your Roku device and platform.
On this page, you can find and jump to:
Web Browser X
You might know this offering if you have a Roku device at home. Being one of the only two browsers officially available in the Roku Store comes with benefits.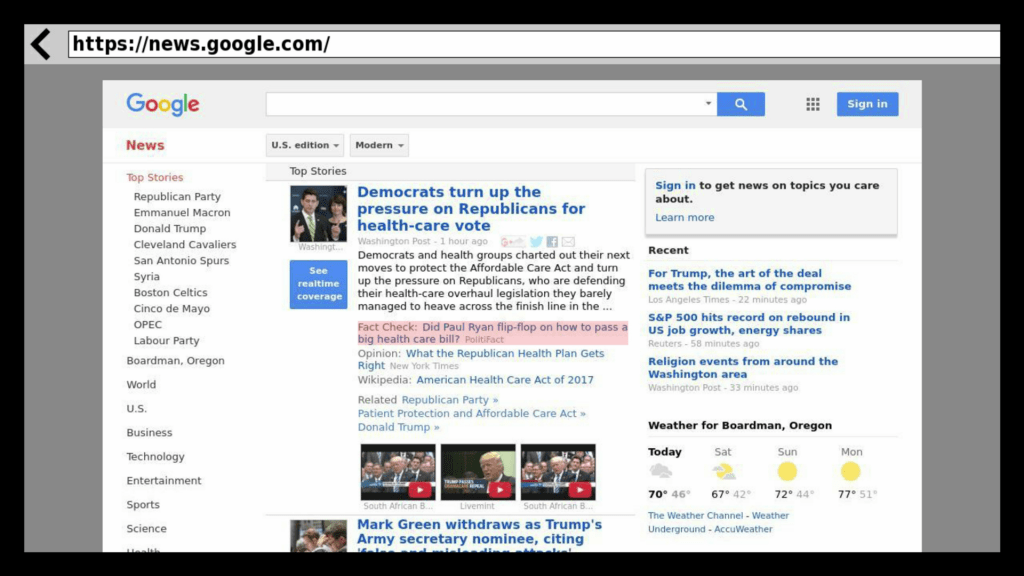 The biggest of which is the fact that it is fully compatible with the Roku Remote. Hence you could easily navigate between various sites right from your remote itself.
Likewise, some of its other handy features include:
Clean, simple, and easy-to-navigate user interface.
You can access some pre-saved news and sports websites directly with a single button.
Along the same lines, it also allows you to bookmark your preferred sites.
However, the biggest drawback of this browser is its inability to handle media content. Let alone the videos embedded in websites; it can't even play YouTube videos.
Web Video Caster
It has differentiated itself from its competitors by incorporating many TV shows and movies. Sometimes, it seems to even give tough competition to Roku itself!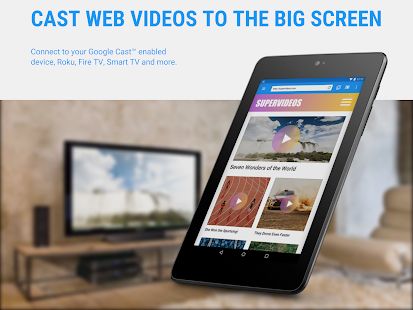 On a serious note, Web Video Caster is more than just your everyday browser. The ability to binge-watch series and watch Live TV shows and movies is just the tip of the iceberg.
Some of its other noteworthy features include:
It supports all the popular video formats.
It can automatically get hold of the subtitles file of the corresponding movie being played.
If that's not enough, it also allows you to download the subtitles of your choice via the integrated OpenSubtitles website.
You could also create bookmarks for your favorite sites, view your Watch History, create a Home Screen shortcut for easy access, etc.
You could even save your videos on your Android device to this browser.
So where's the catch? Well, every good thing comes at a cost, which is the case here. It would be best if you shelled out some bucks to try most of its feature set.
Xfinity
Xfinity provides a power-packed feature set, with its eyes mainly on the entertainment industry.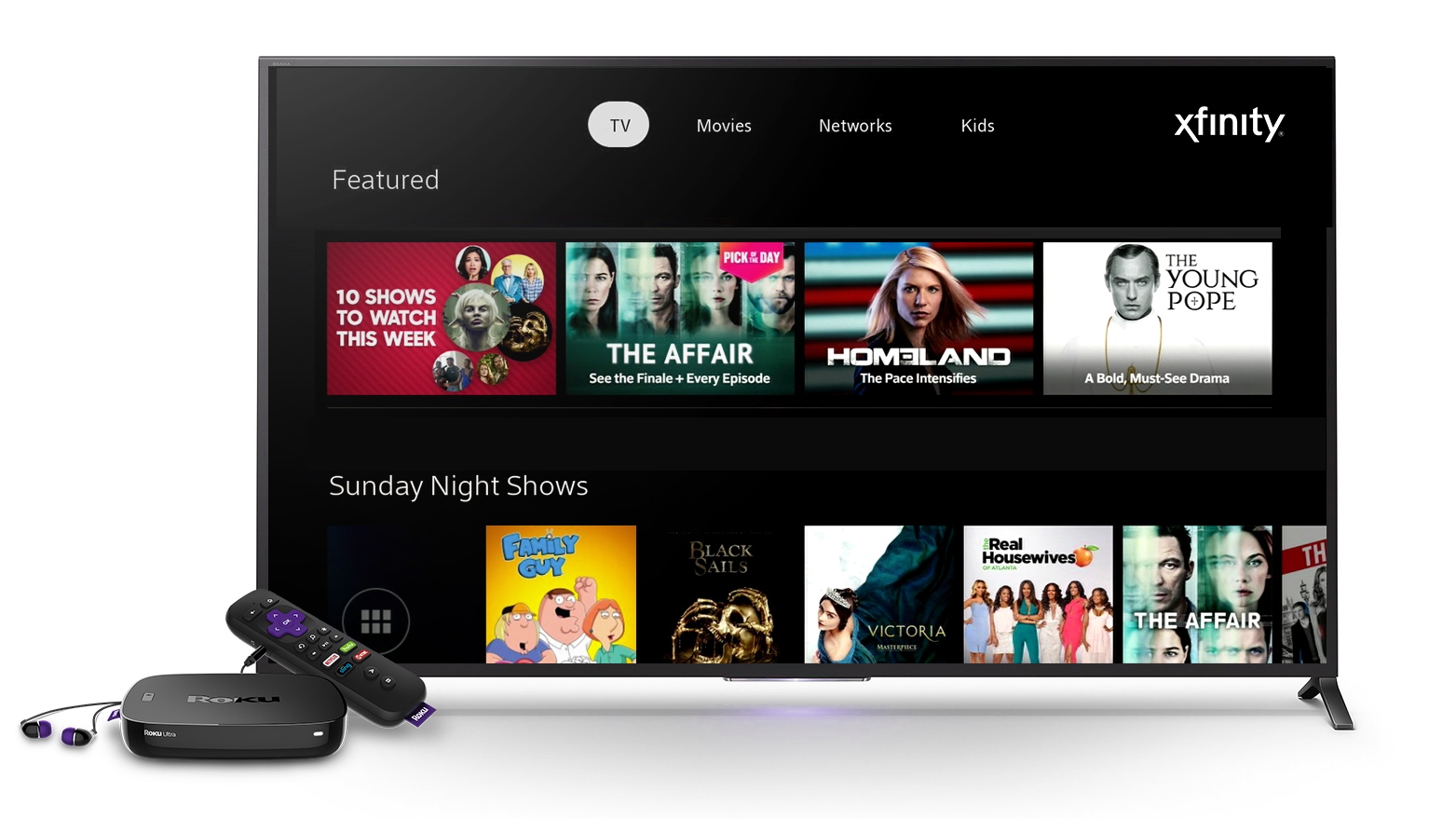 So apart from being a decent web browser, it is also offering a truckload of other features, including but not limited to:
The option to stream videos, songs, and movies of your choice spread across varied genres.
Likewise, you could add more channels to your collection by spending a few bucks.
However, it has added so many features that one might confuse it for a media streaming service first and a browser later. If only it focused more on its browsing interface, it could have probably gained a higher rank in this list.
The Roku Channel
Only time will tell whether directly picking up the device's name as your branding will work. But one thing that seems to have worked out in its favor is incorporating various media services.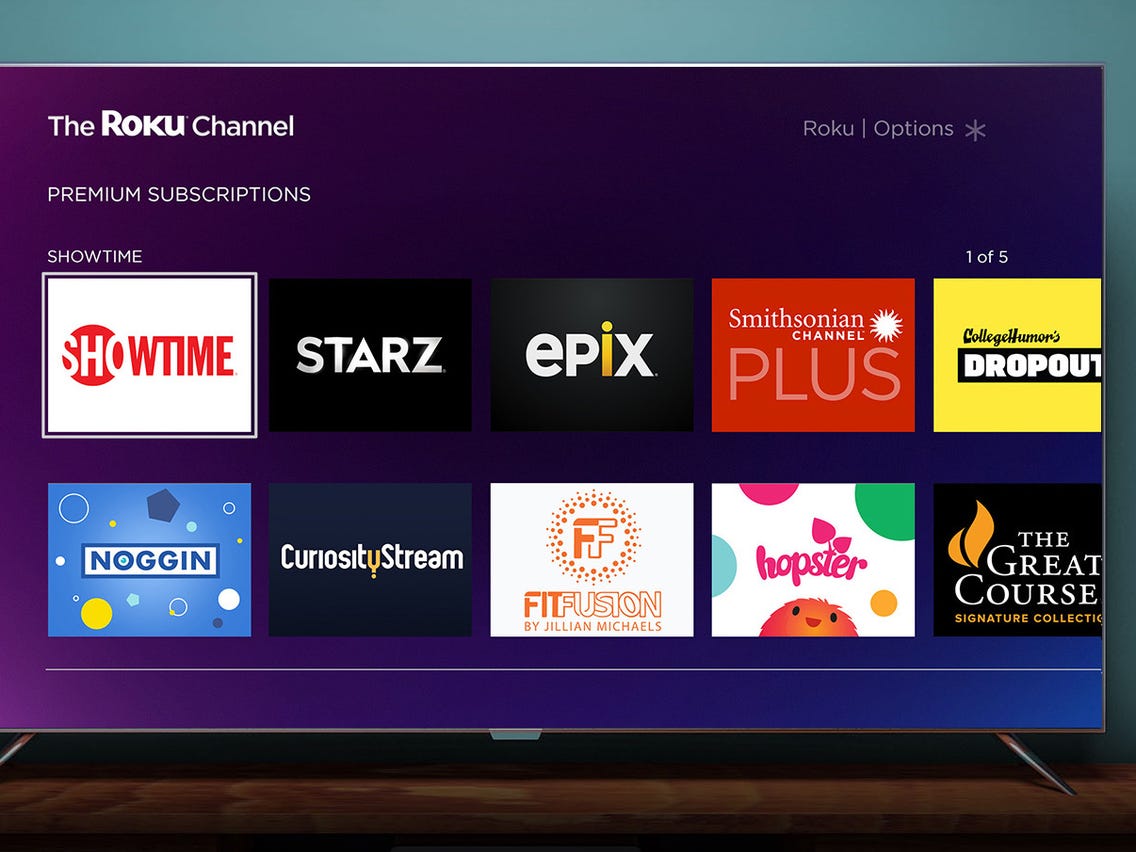 So, for news, sports, music, or live TV, you could view them all under one roof. Some of its other features that might prove to be helpful include:
The ability to effortlessly stream all your favorite shows.
The contents are directly taken from Yahoo, which gets regularly updated.
As a result, you could expect the up-to-date provision of its services.
However, most of its offerings are behind a paywall. So you would have to empty your pockets to enjoy the full potential of this service.
POPRISM
Apart from Web Browser X and Media Browser, it is the only browser you can directly get a hold of from the Roku store.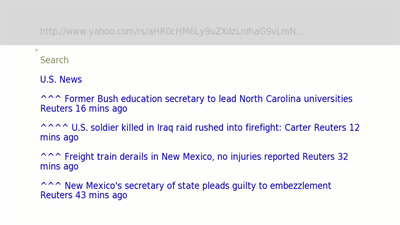 As a result, POPRISM automatically translates to a few goodies, such as:
Easily navigable pages that could be browsed directly from the Remote itself.
Also, the browser is among the most minimalist and barebone. Therefore, you could expect an impressive performance score.
Furthermore, it is entirely text-based. Hence it proves to be among the fastest browsers for your Roku device.
Unfortunately, that very feature leads to its downfall as well. It is bereft of GUIs/CSS/JavaScript, so you cannot expect much from it. A few Google searches and going through the RSS feeds were the most that it could handle.
The downsides of missing such important browser components seem to have outweighed the benefits of its availability in the Roku store.
Screen Cast via Android
As you might have noticed, as opposed to smartphones, Roku doesn't boast of good quality browsers. Most of them could only carry out a few basic tasks. This is why we decided to share this method with you.
This workaround of directly casting your smartphone's screen comes with quite a few advantages, such as:
You could try out any of your preferred browsers on Roku, be it Chrome, Firefox, or Edge.
Moreover, you don't have to go through the installation process hassle.
Pairing is relatively easy as well. Pick up your Android device, go to Settings > Connected Devices > Pair New Device and select Roku from the list. That's it.
However, the biggest drawback is that you could only cast an Android device, not an iPhone. This is because Roku uses Miracast, which is only supported on Google's OS. Moreover, casting requires a strong internet connection. Otherwise, you will notice lags and pairing issues.
Bottom Line
If we focus only on the browsers you can access from the Roku Store, then Web Browser X should be your go-to choice. This is because POPRISM is just text-based that doesn't support most of today's websites.
Then if we talk about sideloading from a third-party site, the Web Video Caster app should be enough for a decent browsing experience. You can refer to this guide on sideloading the apps on Roku with developer mode.
FAQs
Does Roku have a web browser?
Yes, Roku offers web browsing capabilities through various internet browser apps you can install on your Roku device.
What is the best web browser for Roku?
Several web browser options are available for Roku, including Web Video Caster, Xfinity, and Web Browser X. The best choice depends on your preferences and needs.
Can I use an internet browser on Roku TV?
You can use an internet browser on Roku TV by installing a compatible browser app from the Roku Channel Store. This will enable you to browse the web directly on your TV screen.
Is there a free web browser for Roku?
Yes, free web browser options are available for Roku, such as the Web Browser X, which allows you to browse the internet without any additional cost.
Can we screencast on a Roku device?
Yes, you can screencast on a Roku device using your Android Phone. The casting feature is not available on iPhone or iPad.
Lastly, if you've any thoughts or feedback, then feel free to drop in below comment box. You can also report the outdated information.