The Microsoft Edge browser offers tonnes of customization and appearance settings within the browser. However, it also allows setting the theme extensions to change the look and feel of the browser skin. We can download the required theme from the Edge Add-ons store and apply it to browser skin for personalization.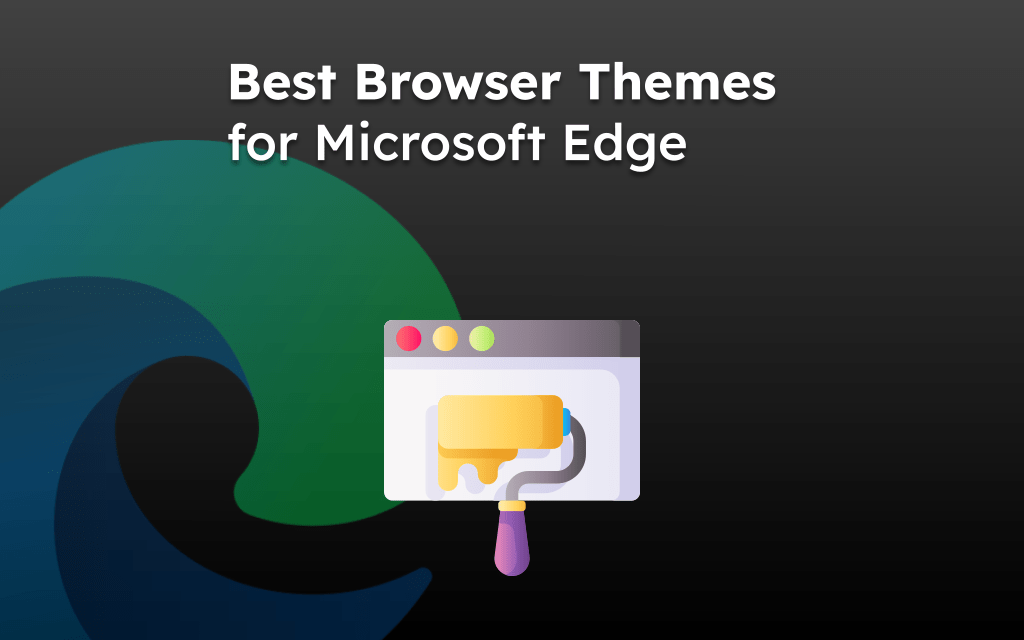 Millions of users worldwide use Windows PC, and Microsoft Edge is the default browser. It has gained traction after Microsoft added nifty features like Bing Chat, Collections, etc; one is browser customization.
Microsoft Edge offers the option to customize the browser skin and apply the desired theme to give it our personal. You can choose from the vast library of Themes to change the appearance.
We have listed some of your Edge browser's most loved and popular themes.
On this page, you can find and jump to:
Halo
Are you a fan of the Spartan super-soldier,r and even if you're not, you'll be one after you apply this theme? This Edge theme is inspired by Master Chief's adventures in the alien world named Halo.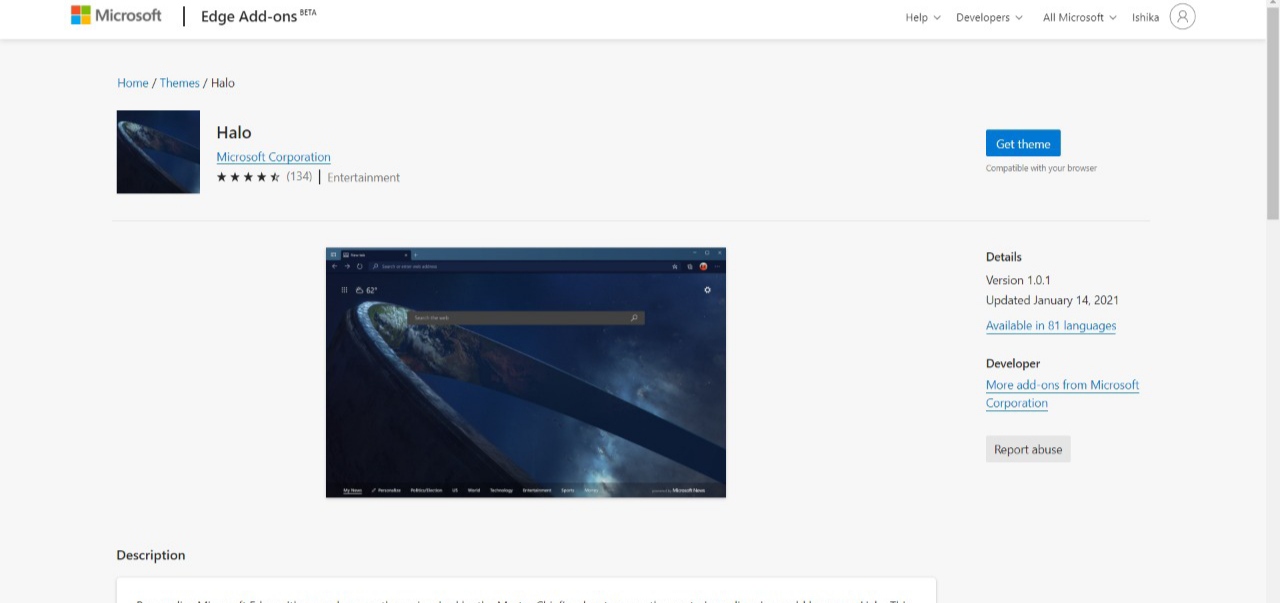 With this theme, you can separate your work, school, and personal profiles by applying different themes. Additionally, this will change your browser experience and make it more appealing.
Wandering Fields
Have you read the poem, The Solitary Reaper, by William Wordsworth? Do you remember how he said that he could hear the Reaper's song long after it was heard no more? Well, if you want to experience the fields and their beauty in the luxury of your house, then this theme is for you.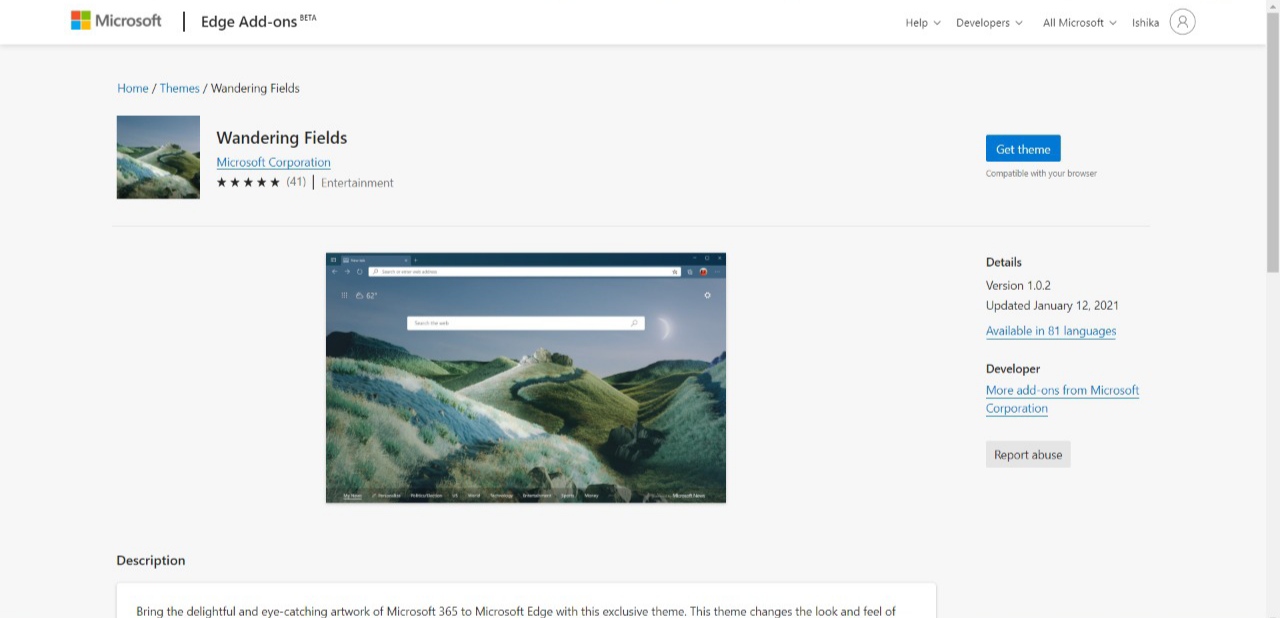 The magnificent fields and their greenery will always give you a fresh start to your days. This theme will brighten your days for sure.
Satin Stacks
If you are a fan of art, paintings, or colors, the Satin Stacks theme is for you. It is widely said that colors have a soothing effect on our minds and make us more creative.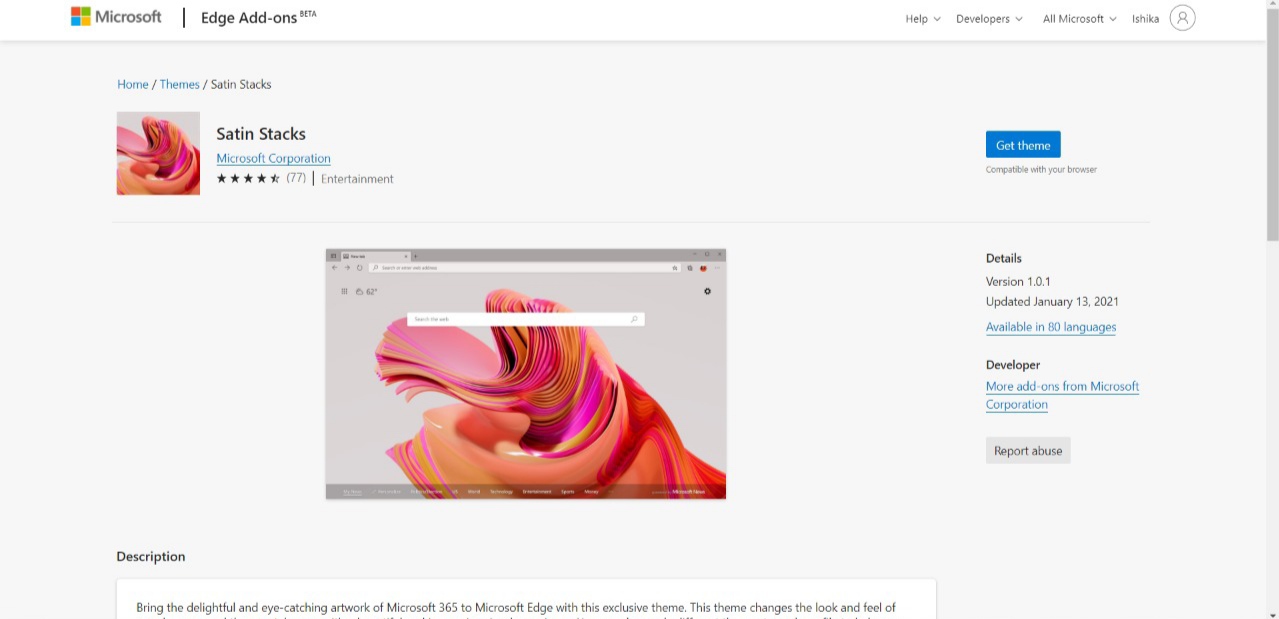 With this theme on your homepage, you will be bound to be more creative,e and it'll open new doors for you. It'll also change your whole experience of viewing the browser for the better.
Microsoft Flight Simulator – Twilight Vista
Do you like traveling? Do you want to travel far and wide in aircraft specially designed for you? Then, the Twilight Vista theme is your perfect choice. From fighter planes to light planes, it has it all.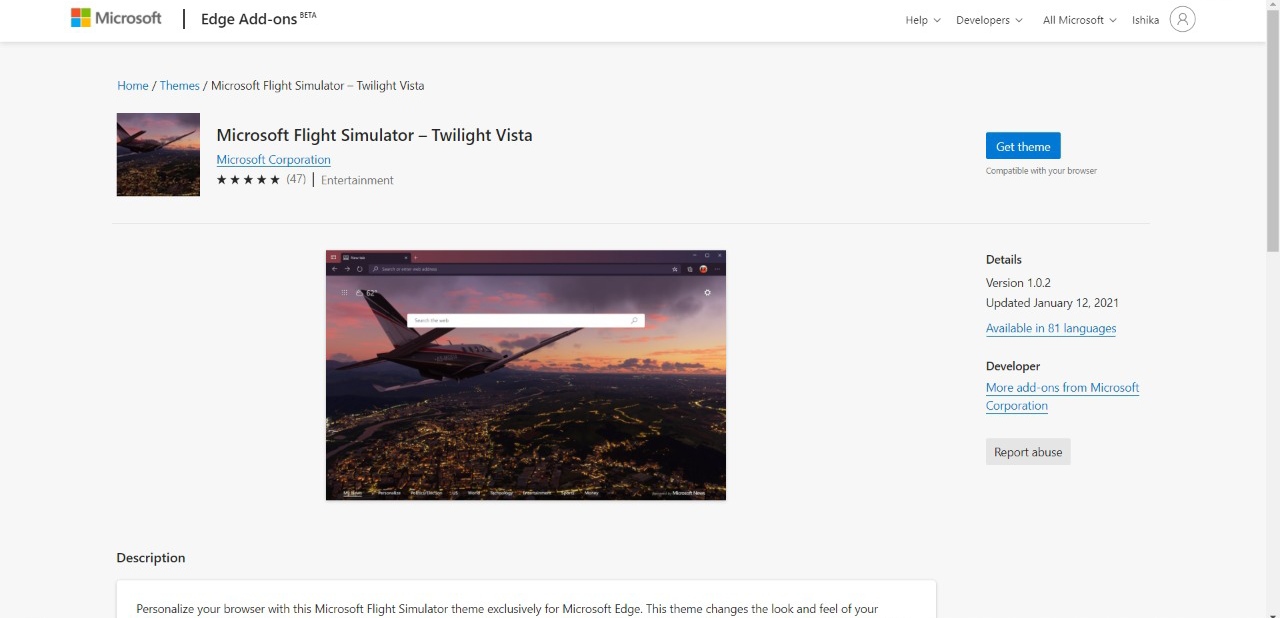 All of them are designed intricately to suit your needs. It is one of the most elegant themes that Microsoft Edge offers.
Winter Horizon
If you like Forza Horizon, then this theme is for you. For all those car lovers, this will be your favorite theme that Microsoft Edge offers.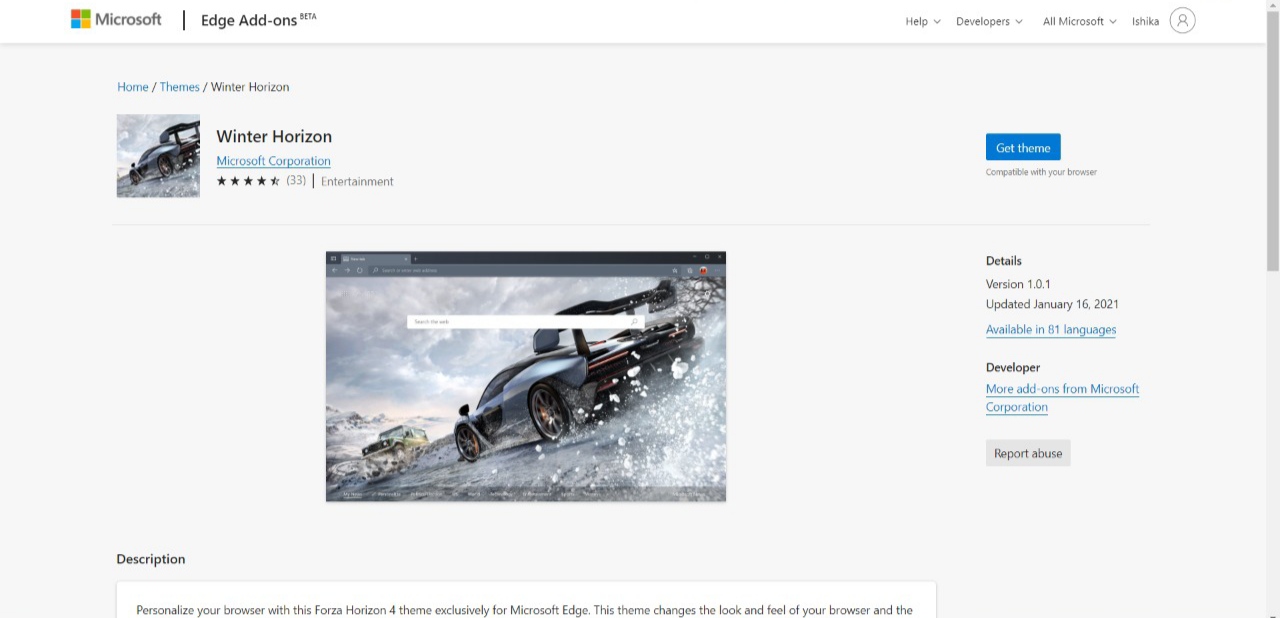 With different models of cars that count to almost 450, this theme will take you through the world's largest automobile festival in historic Britain. What more can you ask for?
Halo – Haven
This theme is also a part of The Master Chief Collection and gives you a significant Halo experience. As mentioned earlier, this visually appealing theme is inspired by the game. It will add a layer of elegance to your theme.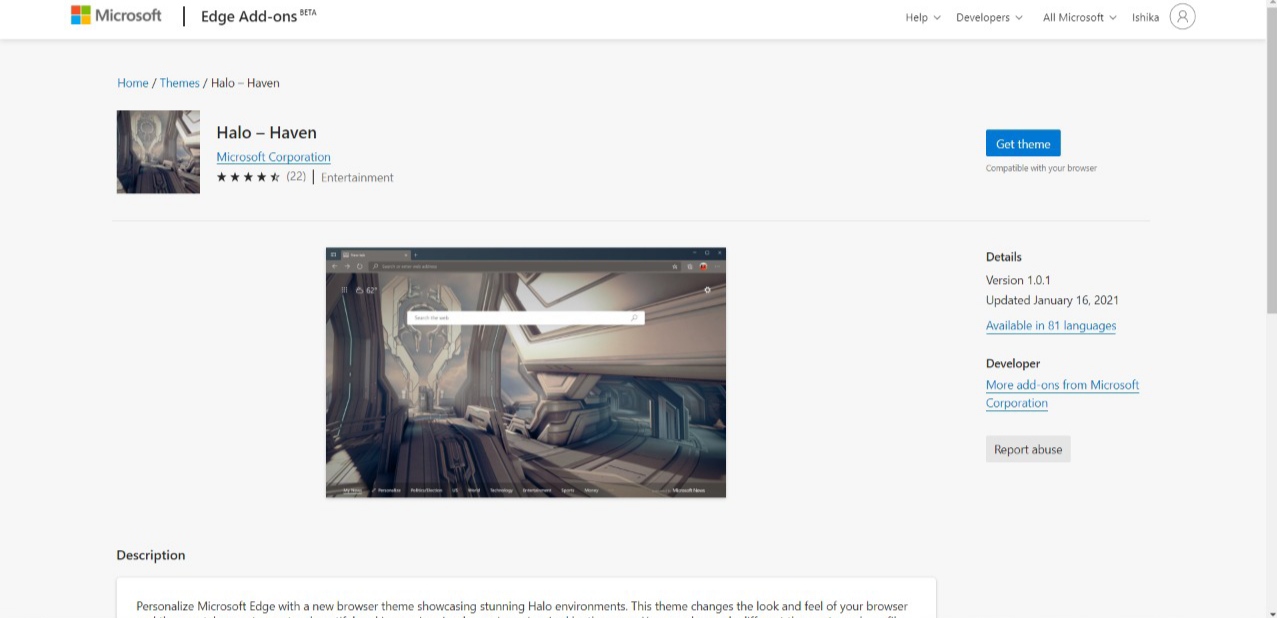 This theme will display beautiful and elegant Halo environments to suit your needs. They are also an excellent training ground for the Spartan soldiers in the video game.
The Forest
This theme is exclusively dedicated to Ori and the Will of the Wisps. If you are not familiar with their story, worry not. I'm sure this theme won't disappoint you in any way.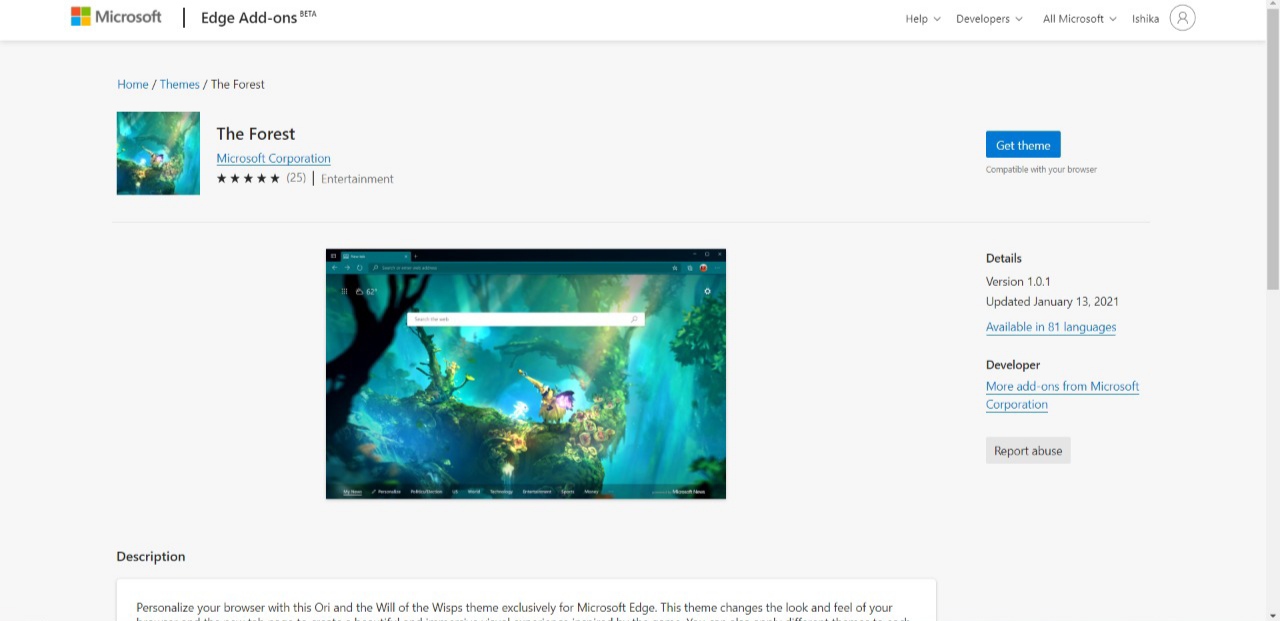 With a blend of bright colors that follows Ori's brave story, this theme will surely strike a chord with you. Even if you know Ori, you'll surely not regret participating in this one.
Microsoft Flight Simulator – Mt. Fiji
Do you want to travel desperately but can not do so due to COVID? Worry not; we have a solution for you. Applying this theme allows you to travel far and wide by sitting at home.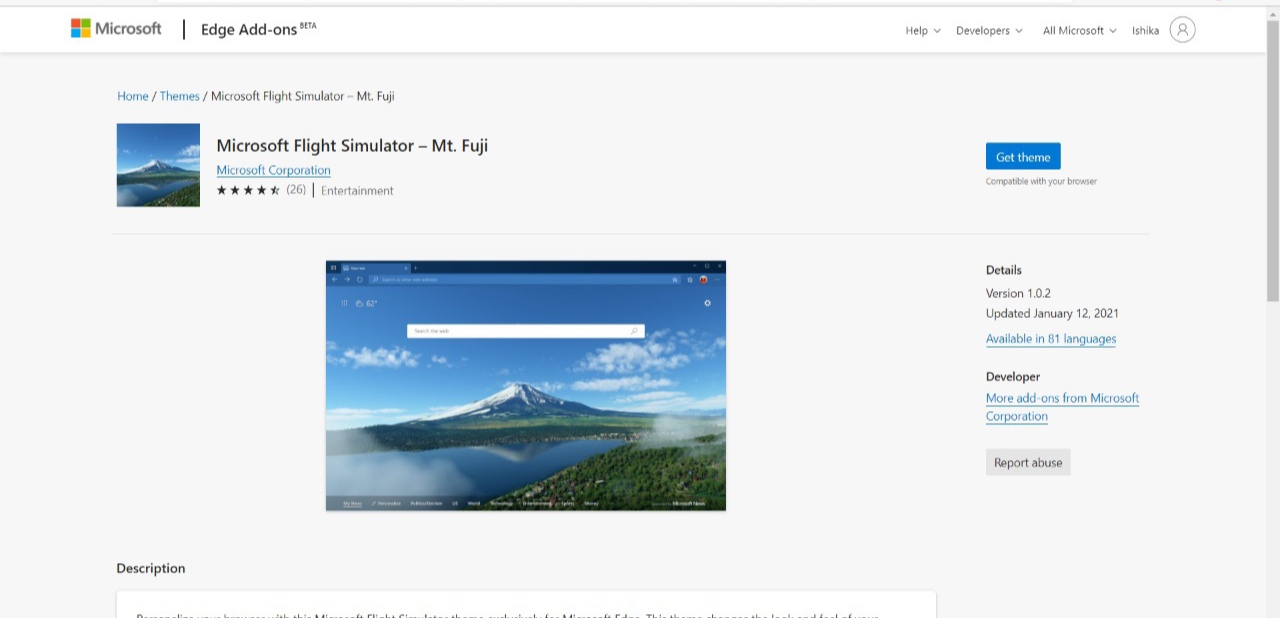 This will bring Mt. Fiji to your computer or laptop screens without much effort. That will not only quench your thirst for travel but also keep you safe.
Halo – Ghosts of Reach
This is also a part of the series of video games that millions of users worldwide have loved. Halo has inspired this: Reach.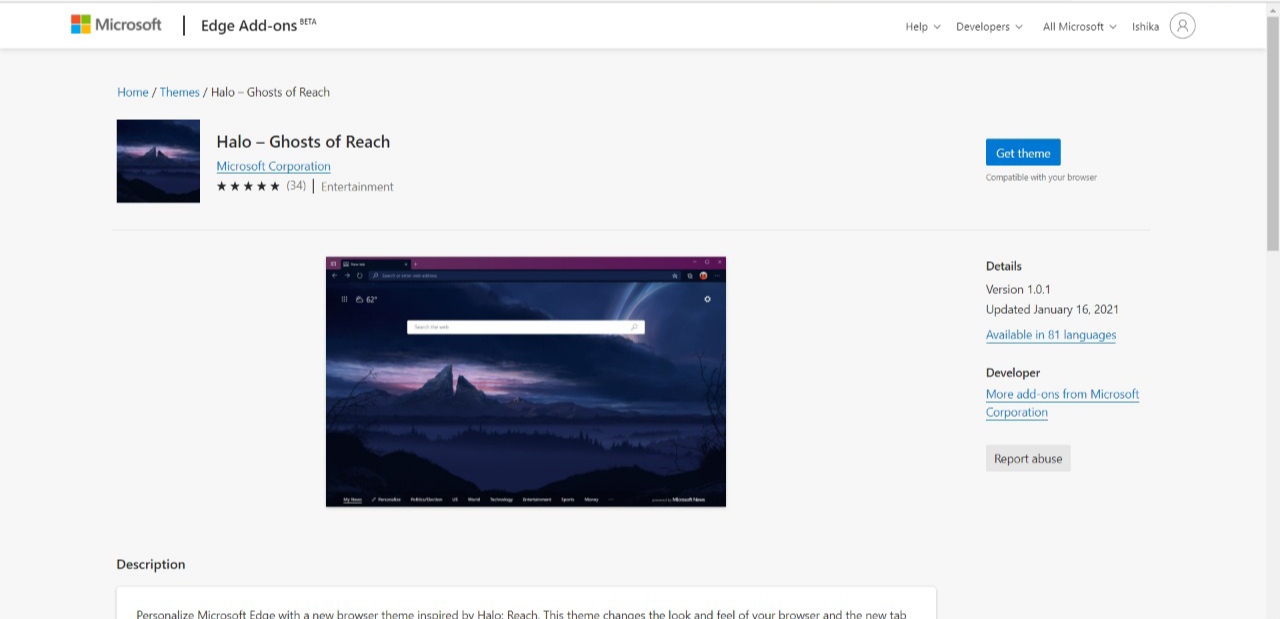 This theme will surely lighten your computer screens and bring the video game home to your screens.
Swallow's Nest
This theme is another addition to the Ori and the Will of the Wisps collection series. This will take you on a journey through the eyes of the little spirit Ori.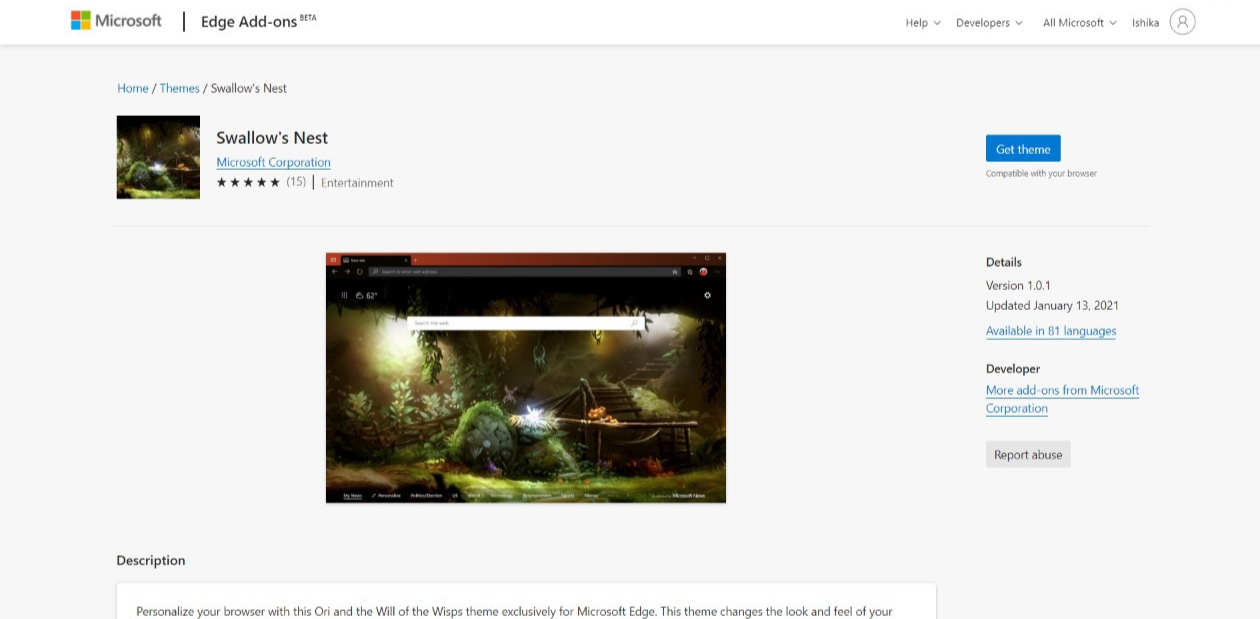 If you are someone who enjoys a great deal of storytelling, then this theme is for you. With its captivating visuals, you'll love this theme.
Halo – Arrival
This one also follows the Halo series of themes solely based on a popular video game. The game features courageous Spartan soldiers.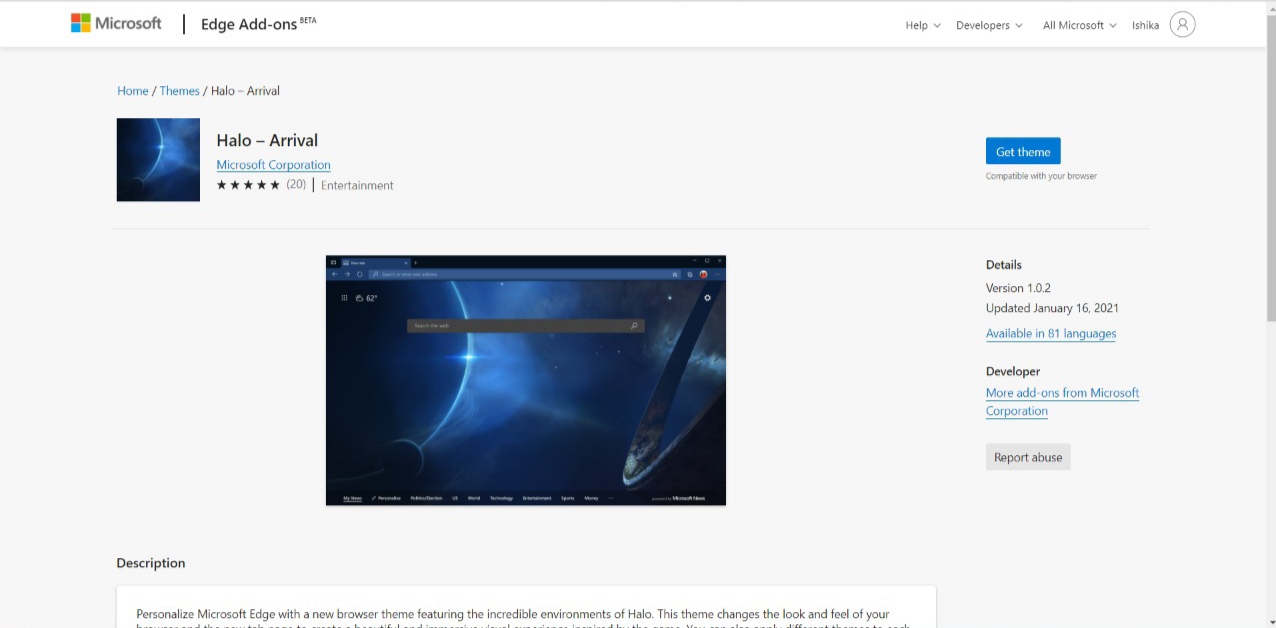 The Halo rings are magnificent as well as powerful. They can make the whole galaxy clean of life. Bring this elite-class theme to your desktop screens now.
Verdant Views
Are you a fan of all things black? Do you like the dark theme? Then, Verdant Views is your perfect pick. This one is an instant hit with its delightful artwork and enchanting visuals.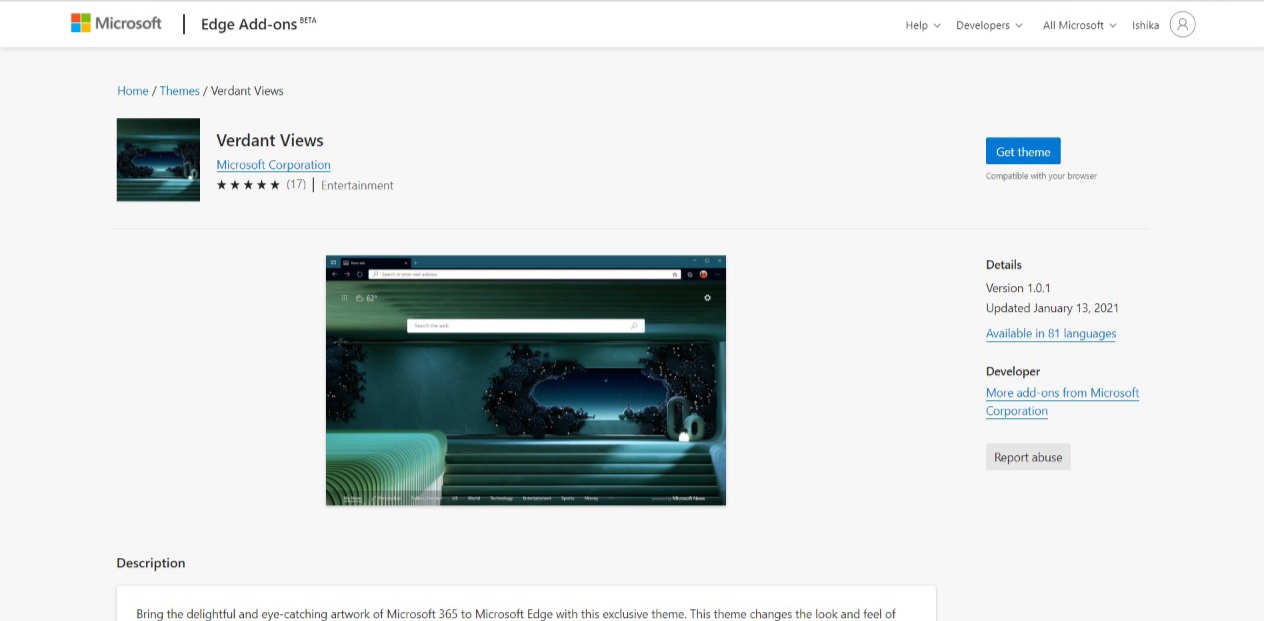 It will give you all the feels of a dark theme and beautiful visuals. What more can you ask for?
Bottom Line
We tend to be more productive when things are set according to our needs and mood. The Edge browser personalization with online themes is a productive hack that can personalize the skin to suit our mood and nature.
Microsoft Edge offers a variety of themes to choose from that will genuinely change how you look at your desktop. You can visit the Microsoft Edge Add-ons Library to find the best theme for your personality.
FAQs
What are Edge themes, and how can I find the best Microsoft Edge themes?
Edge themes, also known as themes for Microsoft Edge or Edge browser themes, are customized visual styles that you can apply to personalize the appearance of your Microsoft Edge browser. To find the best themes for Edge, you can visit the Microsoft Edge Add-ons website or explore the built-in theme options within the browser itself.
How do I change the theme for Microsoft Edge?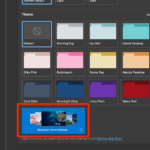 To change the theme for Microsoft Edge, follow these steps:
1. Open Microsoft Edge.
2. Click on the three dots in the upper-right corner to open the menu.
3. Go to "Settings," then "Appearance."
4. Under the "Themes" section, you can choose from the pre-installed themes or click on "Discover more themes" to explore additional options from the Microsoft Edge Add-ons website.
Do Edge themes affect browser performance or functionality?
Edge themes are primarily visual changes and should not significantly impact browser performance or functionality. They are designed to enhance the aesthetic experience of using the browser. However, downloading themes from trusted sources is a good practice only to ensure they don't contain any malicious elements that could affect your browsing experience.
Are Edge themes free to use and download?
Many Microsoft Edge browser themes are available for free download from the Microsoft Edge Add-ons website. However, some themes might offer additional features or premium versions requiring purchase. Make sure to check the details of each theme before downloading.
Lastly, if you've any thoughts or feedback, then feel free to drop in below comment box. You can also report the outdated information.