After being an active internet user, you might be aware of the importance of the search engine. You probably heard of or used search engines such as Google, Bing, Yahoo, etc.
Most of us prefer to use Google as the default search engine, as it produces more relevant search results. If you are a user of the Samsung Internet and looking for an easy way to change the search engine on Samsung Internet, then this article is specially written for you.
The Samsung Internet offers a wide variety of search engines that are not available even in Google Chrome and Microsoft Edge. However, it misses the feature of adding a custom search engine.
Change Search Engine
Samsung Internet is employed an easy-to-use interface that makes it possible to change the search engine efficiently. Let's scroll down to learn how this could be done. Here are the steps to change the search engine:
Launch the Samsung Internet browser on your Android.
Tap on More for the menu options list.
Select the

 command option.
Tap on the Search engine option.
This will display the default search engine list. 
Enable the checkbox to any other search engine to change.

In addition, if you have any other search engine in your mind, click on Plus

, and it will open a comprehensive list of all search engines available on Samsung Internet. You can also enable or disable the toggle button to suggest websites and search terms for personalization.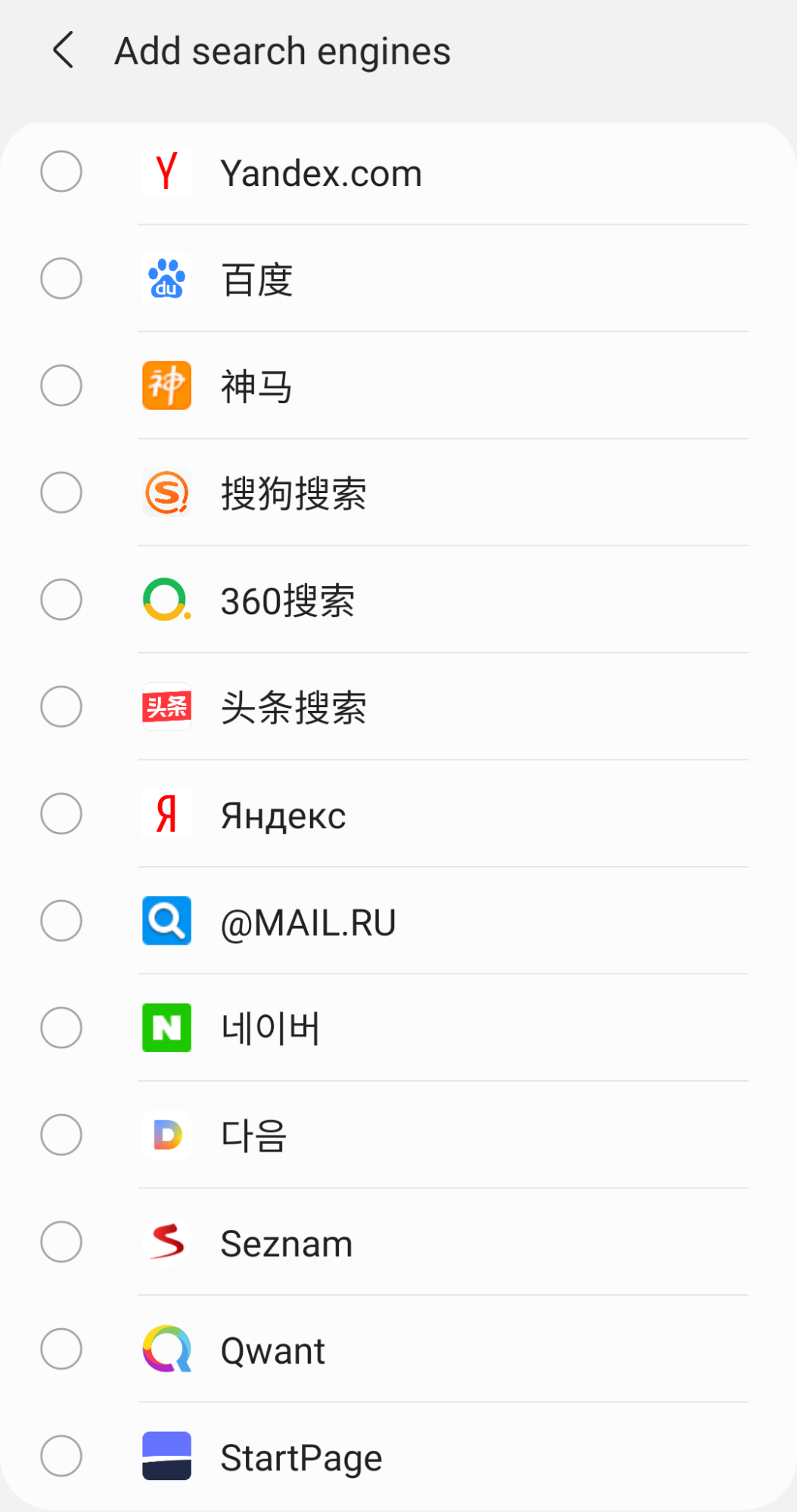 You can choose any search engine or select multiple checkboxes to add to the search engine list and make it a default search engine on Samsung Internet.
Bottom Line
Samsung Internet offers you a wide selection of search engines to choose from. The ability to change the search engine on Samsung Internet helped me a lot to get the most from it. But still, it doesn't offer any way to add a new or custom search engine.
Lastly, let us know which search engine you prefer and how it helps you get better search results.
Lastly, if you've any thoughts or feedback on How to Change Search Engine in Samsung Internet, then feel free to drop in below comment box. You can also report the outdated information.