Few sites restrict pinch zooming on small screen devices like mobile phones, mainly social media sites. However, the Chrome browser for Android has an accessibility feature known as Force Zoom that overrides the restriction and allows pinch zooming in.
The option to configure it is available under the Accessibility settings menu.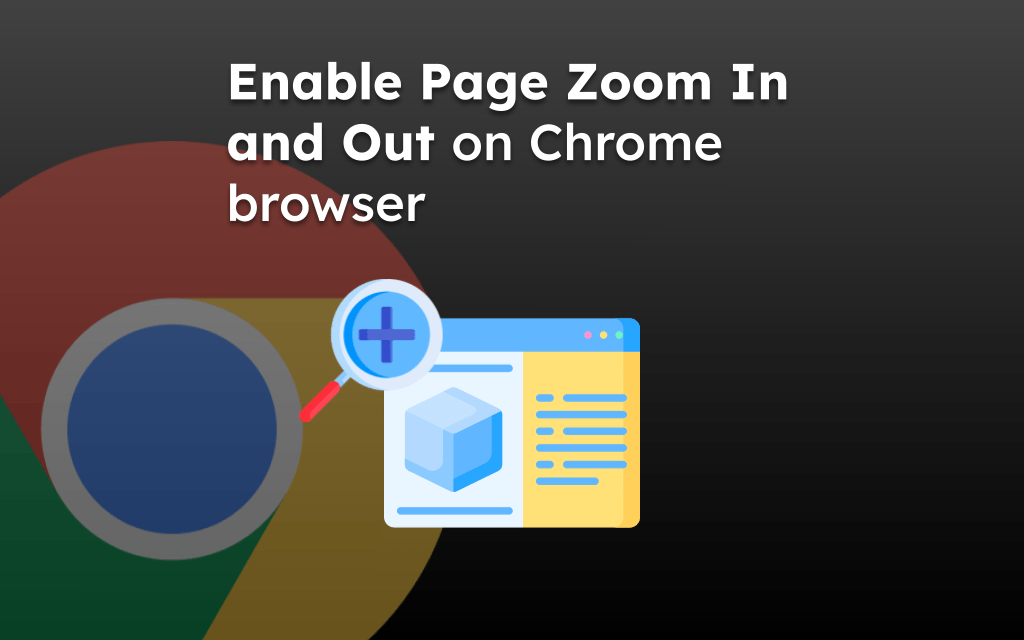 Have you ever visited a website with a small text that is hard to read? We often pinch-zoom to magnify the screen layout, making it difficult to read. But few major mobile sites do not allow this and restrict zooming text or pictures while using a mobile browser.
For example: when you launch a Facebook website in the Chrome browser instead of the native app. Facebook restricts screen zooming, making the texts or pictures challenging to view.
This happens on the Twitter mobile site as well. I have been facing this issue whenever I log in to Twitter on my browser. It made reading and browsing extremely difficult.
We can enable zoom chrome android to override the restriction on the website Zoom. After enabling the force zoom feature, you can touch-pinch to zoom in Chrome on any website.
On this page, you can find and jump to:
Enable Force Zoom
The force chrome zoom android typically overrides the website's settings to block zooming. Hence, it lets the screen zoom or magnifies on every mobile site. Here are the steps to enable force zooming:
Launch Google Chrome for Android.
Tap on the More  menu for options.
Select Settings from the list of options.
Scroll down and tap on the Accessibility tab.
Mark the check box against the Enable force zoom option.

Reload the website that you need to pinch ZOOM.
That's it. You will now be allowed to use zoom chrome android on websites that didn't allow zoom earlier in Chrome Android.
A few famous sites that do not allow Force Zoom are: Facebook.com, Twitter, and Instagram. If you enable force zoom, then you will be able to zoom on these sites.
Video Guide
In this video tutorial, we will enable force zooming on mobile sites that do not allow zooming on pinching the screen.
How to Enable Force Zoom for Mobile site in Chrome Android?
Bottom Line
Force zoom is quite a valuable and accessible feature in Chrome Android, especially for visually impaired people with difficulty reading small text.
After using force zoom, I could smoothly browse through Twitter on the browser without any problems. It caused no strain on my eyes and made reading easy and convenient.
If you do not want to enable the force zoom option, you can alternatively enable the desktop site view option. It will load the website in full-screen desktop format and allow zooming without enabling force zoom.
Similarly, you can set a default Chrome browser zoom level. You can also use the keyboard shortcut for page zooming.
Do you like the zoom chrome android option on your smartphone? Why do you use force zoom on your mobile?
Lastly, if you've any thoughts or feedback, then feel free to drop in below comment box. You can also report the outdated information.