The web browser is set to the system default screen zoom. However, using the built-in zoom feature, Google Chrome offers the feature to enlarge or shrink the size of web fonts and screen resolution. The changes will be the new default and load all the pages at the same zoom level. You can set the zoom level to less than 100% to reduce the appearance.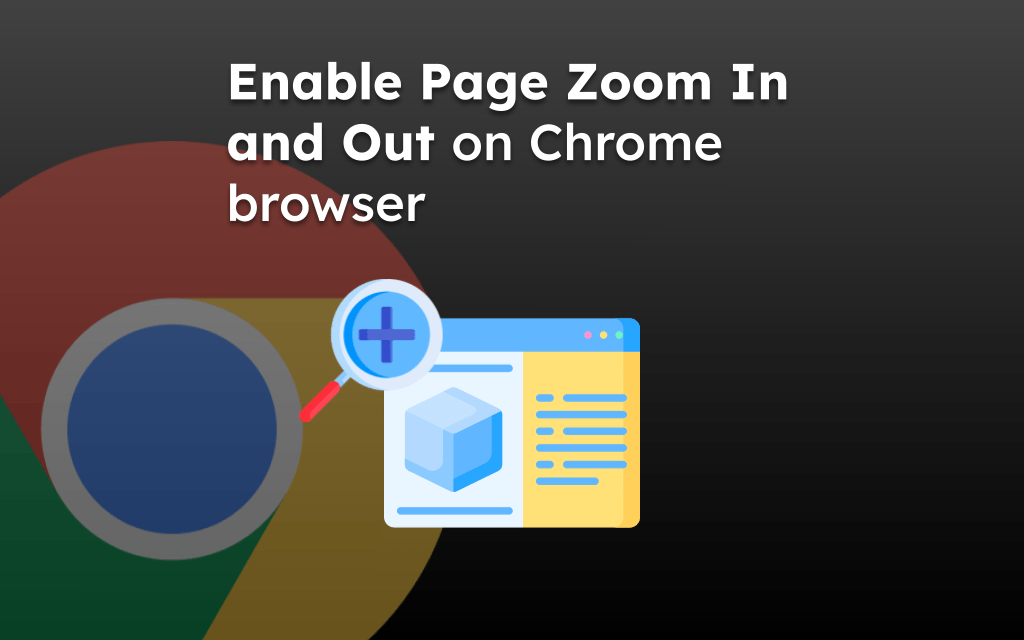 Google Chrome allows to zoom-in and zoom-out pages that are available under the options menu. However, chrome also has the option to adjust the zooming levels permanently from the default option of 100%.
Suppose you set the new zooming level to 125%; all your web pages will load at that zoom. The new zoom percentage will remain intact even after relaunching the Chrome browser. So anytime you want, you can return to the default screen size.
All you need to do is set the zooming percentage, and Chrome will automatically load the website at the new zoom level.
Enable Page Zoom
As mentioned, the default zoom in Chrome is 100%, but you can adjust it to a higher or lower zooming value. The higher percent will magnify the screen and text, while the lower percent will do the opposite.
Here are the simple steps to default zoom level:
Launch Google Chrome on your computer.
Click on the More menu for options.
Select Settings from the list.
Scroll to the Appearance section, and select Page Zoom from the drop-down menu.

This will automatically zoom the screen to the percentage which you set. Anything less than 100% will shrink the screen, and over 100% will magnify it. You can zoom in Chrome to magnify or zoom out to minimize the display size.
Bottom Line
Force zooming helps people who need visual accessibility. If you set the zoom in Chrome higher than the standard zoom, the screen and the text will automatically load in a magnified view.
Similarly, we can also force the zooming on webpages that block zooming features in Chrome Android. If you enable force Zoom in Chrome, the website restricting Zoom will also allow the magnifications. So, this feature applies to all the sites, whether they allow or block the zoom-in feature.
Moreover, it is compatible and reliable for people relying on big images and appearance to read and understand the site's matter.
What do you think about the force zooming feature in the Chrome computer? Is it suitable for people with low vision?
Lastly, if you've any thoughts or feedback, then feel free to drop in below comment box. You can also report the outdated information.