The Opera browser has proved to be one of the best browsers globally, time and again, due to its impressive new features. The system keeps updating and adding new and enhanced features for all its users.
Most of the content creators on the internet are also partly web developers or designers. They spare a lot of time in perfecting their personal or business site. They want to do everything to ensure they provide their audience with the best. For example, a great user experience no matter their device.
The Opera browser has an exciting feature known as developer tools to help the web developer/designer without the hassle of switching between mobile and desktop to test design changes.
We can view how the website would look on different mobile screens using the developer mode feature on desktop browsers.
View Mobile Site
I write numerous blogs daily and must know how they look on different devices. The Opera developer mode helps understand different screen resolutions' look and feel. Here are the steps to view a mobile site layout:
Launch the Opera browser on your computer.
Open the website you want to view as a mobile site.
Click on Opera for the menu list.
Select the Developer menu, and choose Developer Tools.
A developer window or console will open.
Click on the Toggle Device toolbar button.
It will shrink the site layout to responsive mode.
Click the Responsive drop-down, and choose any make or model for desired resolution.

Selecting any phone or tablet model from the list of options will adjust the screen resolution and display the mobile or tablet view.
Click the X button on the developer window to switch to the desktop version.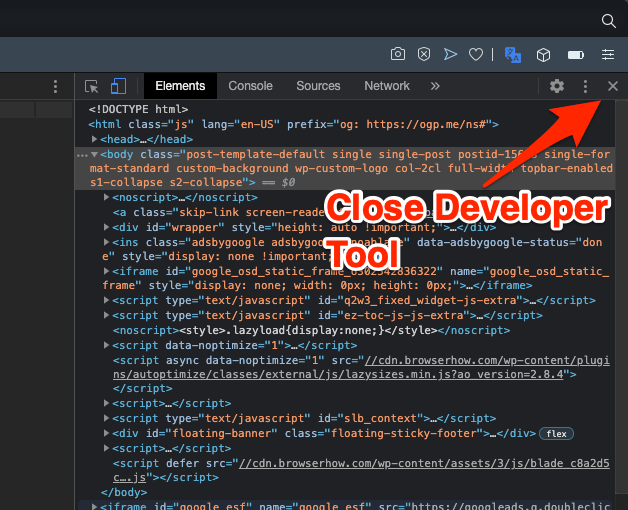 For Mac users, the developer menu is available in the menu bar. You can also use the Opera MacOS keyboard shortcut Cmd + Option + I to enable developer tools.
Bottom Line
Opera Browser has always provided the best features and services to its users. That's the reason its fan base is growing with every passing day. Since it's Chromium-based, most of its basic features are similar to Chrome and Edge, but Opera's speed is phenomenal.
All content creators and developers work day and night to perfect their websites or blogs. They leave no stone unturned in providing the best to their audience. The Opera feature to view the website on different mobile models despite using the laptop is exceptional.
How often do you view the site in mobile layout on your Opera computer?
Lastly, if you've any thoughts or feedback on How to Load Mobile Site View on Opera Computer, then feel free to drop in below comment box. You can also report the outdated information.