The Tab Groups help in organizing the open tabs into separate categories. You can move the tabs between the groups and name the group for proper segregation and categorization. You can also add the color label to a group to easily distinguish them. The tab groups can be easily managed and destroyed if no longer required.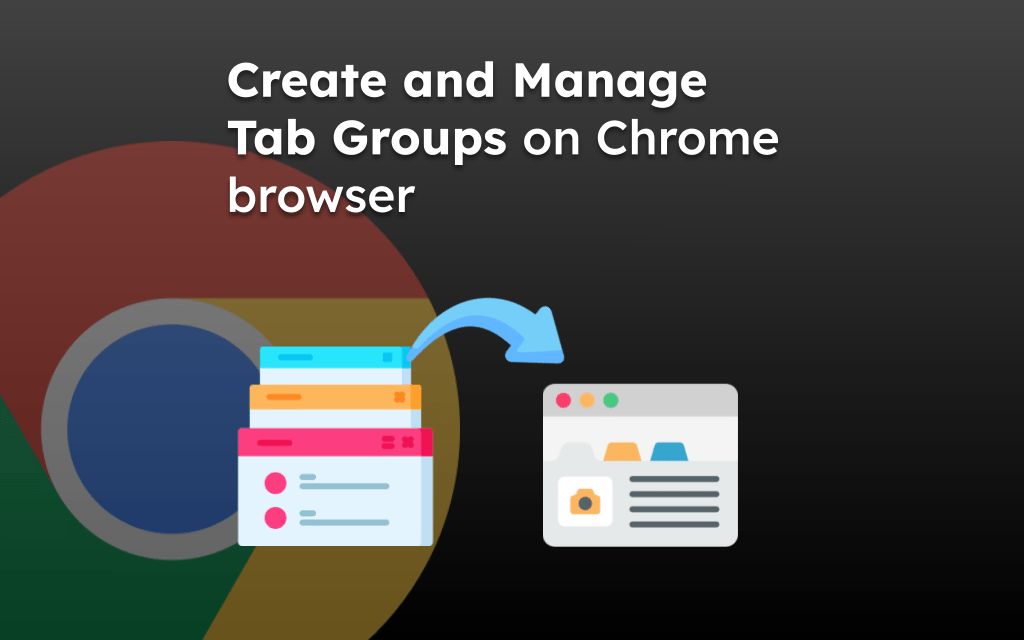 Many users prefer to keep several tabs open in their Chrome browser. This scores pretty decently when it comes to the multitasking domain. However, as you keep opening each new tab, their size diminishes until you have the default tab icon.
And this might lead to a few issues. The biggest among these is that you can't identify the sites inside those tabs until you hover the cursor or manually open them. This is where Chrome's Tab Group feature proves to be a handy utility.

This functionality allows you to create groups with their own set of tabs. For example, you could create a tech group and transfer all the opened tech blogs and websites to that group.
Furthermore, to differentiate one group from another, you could label them or even assign them distinctive colors. Net-net, handling many opened tabs has never been so much easier in Chrome. So, let's check out the steps to use this feature entirely.
On this page, you can find and jump to:
Create Tab Group
During its initial testing phase, you were required to enable the Tab Groups experimental feature flag. However, this feature has been enabled by default across all Chrome browser versions 83 and above. Here are steps to create a tab group:
Launch the Google Chrome browser.
Open a few tabs on the browser.
Right-click on any of those tabs and select Add tab to the new group.
It will now ask you to name this group and assign a color.
Enter a name label to the tab group and select the color code.
That's it. Your new group is now created. You may change the name and color of this group anytime shortly as well. However, as of now, it only has a single tab. Let's try adding more tabs to this group.
Add Tabs inside a Group
You could take two approaches to add an already opened tab inside a group. The shorter and quicker method is simply dragging the open tab to the desired group.
However, if you instead wish to take a slightly longer route, then right-click on the open tab, hover over the 'Add a tab to group' option and select the group from the existing list. You may also choose to create a new group if it's available.

What about adding a new unopened tab in a particular group? Well, there are again two different methods to carry out this task.
As you might have guessed, the first is to open a new tab normally and then drag it to the desired group.
The second method involves right-clicking on the group of your choice and selecting the New tab in the group option.
This will launch a new empty tab window inside that group, which you could use to open the site of your choice.

Remove Tabs from a Group
If you wish to remove a tab from a particular group, right-click the desired tab and select the Remove from Group option. Remember that the tab will remain open inside the browser; it's just that you have removed it from its group.

Delete a Tab Group
If you have tens of tabs opened inside a group, manually removing them one at a time would be too time-consuming. Hence a much better approach will be to dismantle the group altogether. In this regard, there exist two different methods.
If you wish to delete the group but keep all its tabs open inside Chrome, right-click on the desired group and select the Ungroup option.

On the other hand, if you wish to destroy the group and close all its associated tabs, then right on the group and choose the Close Group option.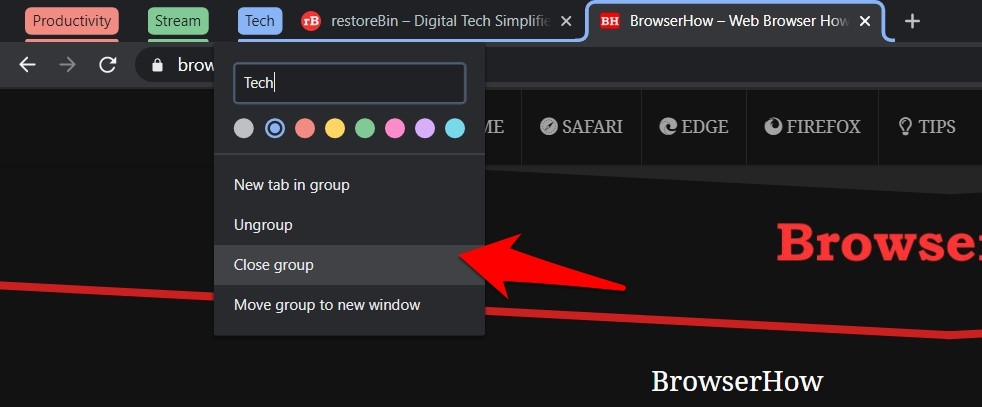 Bottom Line
So this was all from this guide on Chrome's tab group feature that was recently introduced. We have listed all the required instructions, from creating a new group to adding and removing tabs and even deleting the entire group.
While this feature is also available on Chrome's Android build, as of now, there is no option to distinguish those groups from one another, as you cannot label them or assign them colors. Fortunately, both these options are available on the PC variant, and they seem to do their job quite effectively.
With that said, since I usually have a plentitude of opened tabs, this feature has managed to spell out a clutter-free UI/UX browsing experience. And I guess most of our readers would echo this thought as well. The feature was in demand for quite a long and was already available in the Firefox browser.
We would love to hear your opinions on this, do drop in your views in the comments section below.
Lastly, if you've any thoughts or feedback, then feel free to drop in below comment box. You can also report the outdated information.