Google Chrome for iPhone/iPad includes a new navigation button. The soft-touch navigation button has Forward and Backward arrows to make the desired action. Chrome for iOS also supports swipe navigation, allowing users to move backward and forward between pages by swiping left or right on the screen.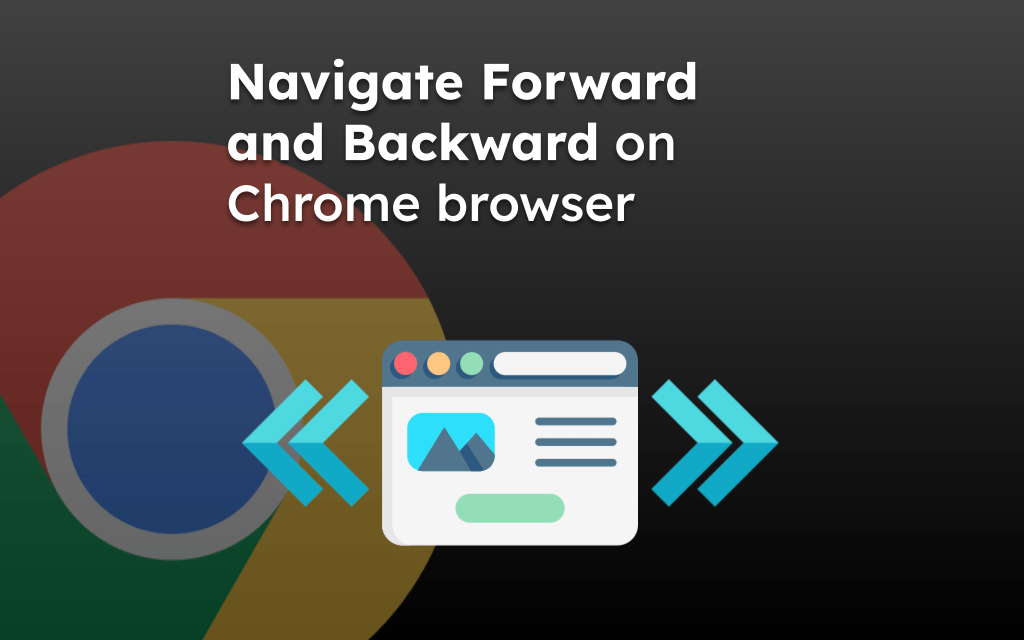 As we research the internet, we end up landing on some random web page containing all the relevant information. Now you may have seen this content contains many internal links that take us to other pages. And we usually visit each of these links to dig deeper into our research.
However, we eventually forget to follow a specific path throughout this process. Hence, we ended up losing track of what the previous topic was all about.
At such times, the browser navigation feature can be of great use. It allows you to move back and forth within your browser and easily remember what the previous topic was saying.
As a Chrome iOS user, you must know that it offers navigation buttons. This helps you to move both backward and forward throughout your browsing session.
However, if you use an Apple device and don't know how to navigate your Chrome iOS, this article will help you. We have broken down the entire process into more straightforward steps to help you navigate backward and forward in Chrome iOS. This article will help to go back to the previous web page in Chrome and even forward on the same.
On this page, you can find and jump to:
Navigate Forward
If you are using a website that allows the preloading of web pages, then you use this function to save time. Mainly, presentations and websites with slideshow facilities offer this kind of navigation.
Nevertheless, you can also use this function on regular websites as well. Follow the steps to navigate forward:
Open the Chrome app on your iPhone.
Open a website of any choice and navigate as you wish.
Click the Forward button to go to the next page.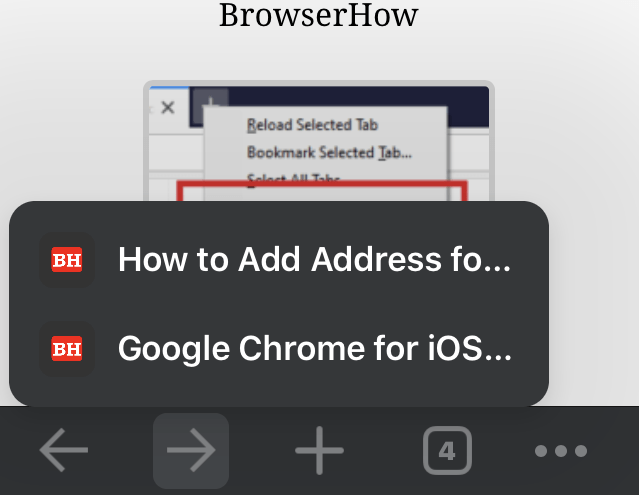 You can also hold on to the forward button to see all possible preloaded pages.
Navigate Backward
When browsing a website and suddenly remembering that you forgot something from the previous page, what will you do? Chrome iOS has an easy button that will navigate you to the previous page.
This option is helpful for most people who use the internet daily. However, ensure this option is not very suitable for banking applications.
Follow the steps to go back to the previous web page:
Launch the Chrome app on your iPhone.
Open a website of any choice and navigate as you wish
Click the Back button to the previous page.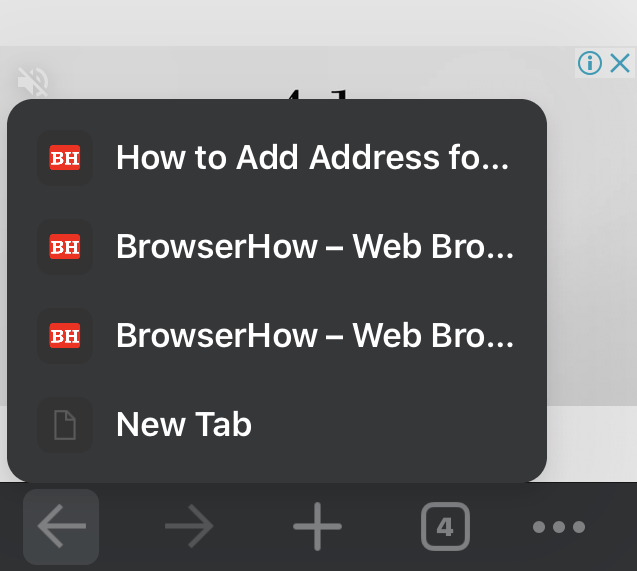 You can also hold on to the back button to see previously visited websites, mainly browsing history.
Bottom Line
When browsing the internet, it is sometimes crucial to navigate forward and backward on a website. When surfing news websites or any web magazine portal, you might want to return to the previous page. And in case you are already on the previous page, you might want to go next.
These fundamental but straightforward commands help us navigate and surf the web easily.
Chrome iOS is undoubtedly the best browser for the iPhone. That comes with tons of superb features and an intelligent AI. However, if you habitually use backward and forward navigation more often, Chrome again makes it super easy. You can seamlessly navigate throughout your browsing session using the buttons at the bottom-left corner.
Moreover, by pressing and holding the navigation button, you can open a new tab or view your browsing history. But if you don't see the buttons working, you are already at the first or the last page.
Similarly, you can also navigate within the Chrome computer browser. Like the iPhone, the Chrome browser has forward and backward navigation buttons.
Let us know your thoughts about having the navigation system within your Chrome iOS. Do you find these command buttons helpful?
Lastly, if you've any thoughts or feedback, then feel free to drop in below comment box. You can also report the outdated information.