Firefox notifications are alerts that appear on the screen when Firefox wants to draw the user's attention to something important or when a website requests permission to send notifications. Users can customize Firefox notifications by going to the browser settings and adjusting the notification preferences for individual websites.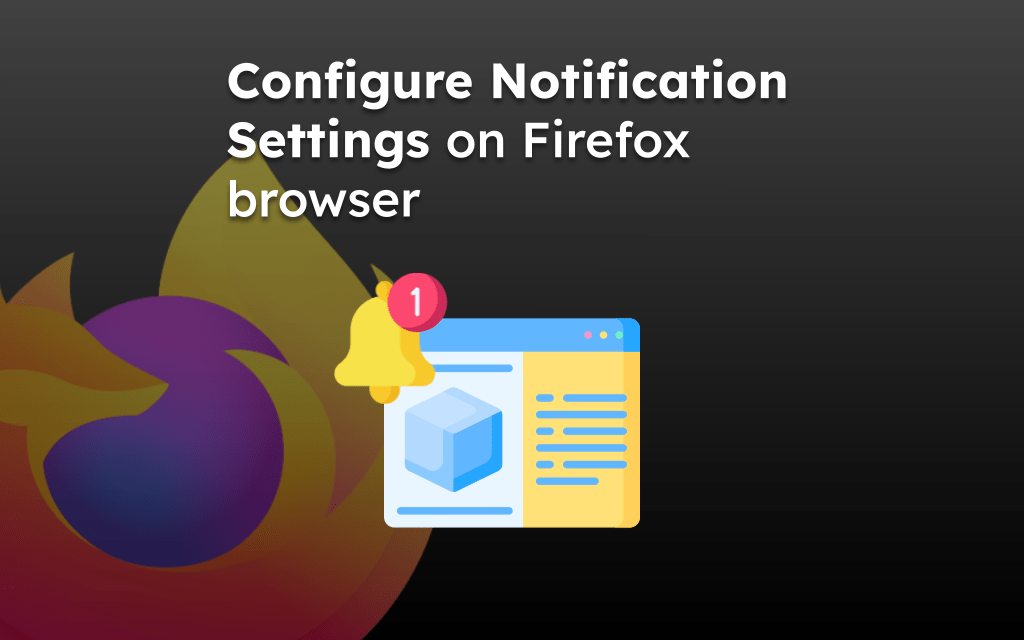 Browser notifications were introduced to allow websites to share important news with their users easily and quickly. However, sometimes these notifications are irrelevant and frustrating, so you disable them without worrying about how this can be done.
Firefox is always committed to offering the best browsing experience, but annoying notifications can ruin your experience. Maybe that's why Firefox added a new feature that enables users to set up notification settings on Firefox computers.
This feature is pretty much helpful for most Firefox users. It will help you to improve your productivity by blocking irrelevant notifications that may cause a disturbance.
In this post, we will share easy steps to help you learn how to set up notification settings on the Firefox computer. So without further ado, we shall begin to discuss the steps.
Set up Notification Settings
The first time when you visit a website, it will ask you to allow you to send notifications. If you click the allow button, Firefox will allow the website to send notifications. However, after some time, you find the notifications irrelevant to you and cause disturbance while doing essential tasks.
It is recommended to block the notifications from such websites by changing the notification settings. Here are the steps to disable the push notifications:
Launch the Firefox browser on your computer.
Click Menu to open the menu bar in the top right corner.
Select Settings from the menu list.

Click on Privacy & Security tab available in the left sidebar.

Scroll down to the Permissions section.
Click on Settings available next to the Notification. 

On the next screen, you have the option to block an individual site from sending a notification; OR
Block all new website requests from sending notifications.

Based on your blocking setting, the individual site or all the websites will be blocked from sending the notifications on your Firefox browser.
If you want to remove the website from the notification blocking list, click the Remove Website button available notification blocker window. You can also choose to Remove All Websites to remove all the websites.
Bottom Line
Firefox notification settings allow you to block every website or permit a specific website to send you notifications. Not all notifications are useless; some help makes you aware of important information. So it's our decision which site to allow to send the notification.
Firefox also allows you to block all new website requests to allow notifications. Hence you will have no annoying pop-up requesting you to allow the notification. This is the easiest way to set up a notification setting in the Firefox computer.
Which websites have you blocked the notifications from? Does it help you to concentrate better?
Lastly, if you've any thoughts or feedback, then feel free to drop in below comment box. You can also report the outdated information.