Whenever we fill out a registration form online, we are requested to enter our details like Name, Email Address, Location, Phone, etc. which is tiresome if you do it very often.
In that case, the contact and address safari auto-fill feature is beneficial because that automatically fetches and populates the details from our stored records.
A similar feature exists in the Safari browser for iPhone or iPad wherein you can select the default contact that you will use for Safari auto-fill address iPhone.
But to make any changes to the field, you might need to edit the actual contact in the Apple Contacts app. However, this shouldn't be a problem since our address does not often change.
Use Contact and Address Auto-fill
You can easily add the contact and address details for auto-filling the forms using the Safari browser on hand-held devices. These details will help you in filling out registration forms with ease.
Here are the steps to add an Address for auto-fill:
Open the Settings app on the iPhone or iPad.
Scroll down and choose Safari from the Settings page.
Within Safari Settings, select the AutoFill option.
Within AutoFill, enable the Use Contact Info button.
Tap on the My Info option and choose the default contact as your name.

It will allow you to choose the default contact that you want to use for auto-filling the forms on the Safari browser.
If you need to edit the details like address, phone number, email ID, etc., you must edit the contact you've selected. In such a case, one should know how to change the auto-fill address on iPhone.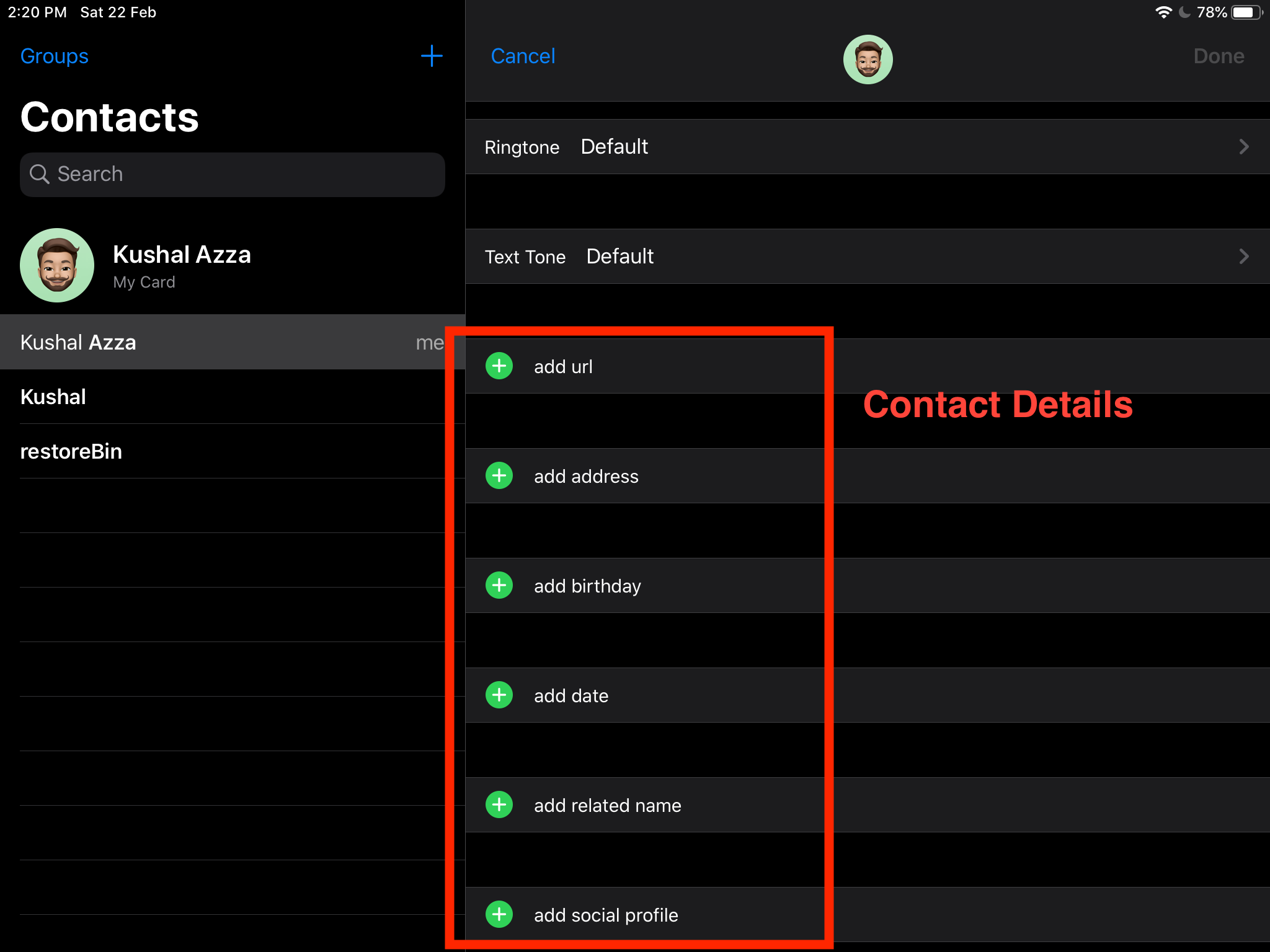 Quickly fill in or make the changes within the Contact app to use this information next time.
Bottom Line
The address and contact auto-fill within the Safari browser is helpful in many cases. If you are a frequent buyer or a person who registers for online events, auto-fill will populate your complete contact details with a single tap. You save time and effort in entering the details.
Safari Browser also allows you to edit the contact information if you want to change it. You can either keep the previous information optional or can also delete it.
Similarly, you can choose the default autofill contact and address in the safari mac. You can easily manage the contact and address in the case of the Mac desktop.
What do you think of the address auto-fill feature in the Safari iOS browser? Does it help you when you are filling out the registration forms?
Lastly, if you've any thoughts or feedback on How to Add Contact for Address Autofill in Safari iPhone/iPad, then feel free to drop in below comment box. You can also report the outdated information.