Google Chrome for iPhone and iPad now includes an automatic translation feature that can translate pages in over 100 languages. Users can enable the feature by selecting their preferred translation language through the browser's settings. This feature makes browsing the web in different languages easier for hand-held device users.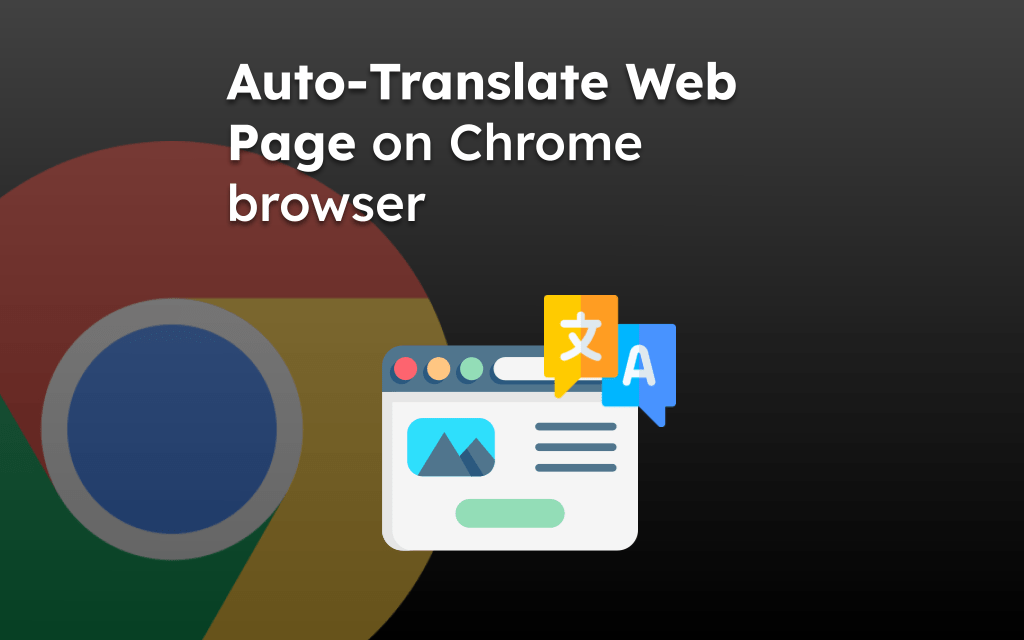 You are searching for something on Google and realize it is written in another foreign language. It must be hard for you to understand and read it. And this is no surprise since the internet is now available worldwide. You will eventually come across websites in different languages.
So, how do we get comfortable with such content? Well, out of the many surprises Chrome browser on iPhone or iPad offers, translating the web page is one. Yes, you can translate the entire webpage content into your preferred language.
This feature is now more accessible than ever, and you can seamlessly translate any webpage on your iOS devices.
The newer updates from Google keeps making things more accessible, and now there's even a feature for auto-translation in Chrome iOS. Hence, the next time you open a webpage written in some other language, it will automatically get translated even without any command, just automatically. Doesn't that sound interesting?
However, many iOS users unfamiliar with this feature had queries regarding it. So, I have tried my best to cover all the steps to auto-translate a web page in the Chrome browser on iPhone or iPad quickly and efficiently.
Auto-Translate Page
With a boom in internet use, more and more regional language websites are emerging. So, you can see French, German, or even Spanish websites in your Google search results. But no matter the language, you can browse these websites with Chrome's auto-translate web page option.
The auto-translate option will assist you in translating any language into English or your preferred language. If your default language is English, it will automatically translate into English. Here are the steps on how to translate a page:
Launch the Chrome app on your iPhone or iPod.
Browse any website which you want to translate.
Tap on the More menu present at the bottom right corner.
Select on the

command option.
It will automatically translate the website into a selected output language.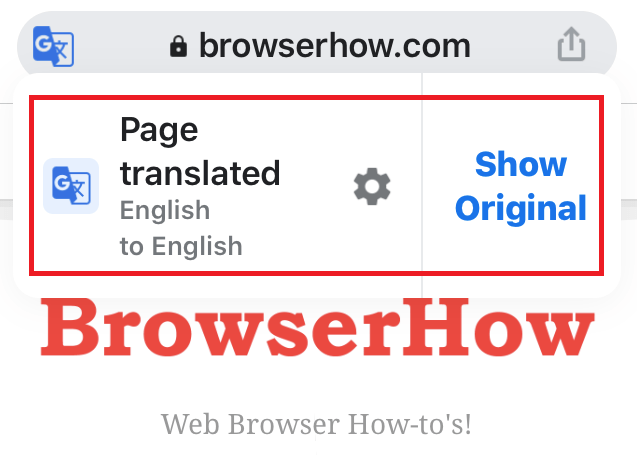 If you want to change the translated language, you can do it by pressing the translate button in the top left corner of the URL window. Here you will see multiple options for the translation of web pages.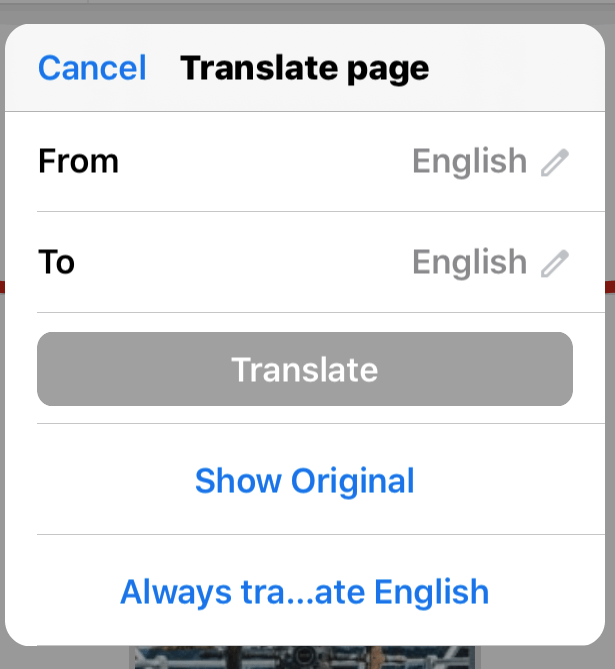 If the auto-translate button is not working, then make sure to open the translate setting and choose the Always translate to English option. You can also configure this option to work with other languages, such as French, German, or Chinese, for that matter.
Bottom Line
The Chrome iOS translate feature is available for all devices. Moreover, it has made things more smooth since you don't have to grant permission whenever you come across a web page in a foreign language. You can enable/disable the setting anytime, as per your wish. However, I like to keep this feature enabled as it saves much of my time.
I have seen many websites offering only specific Japanese or Chinese languages. As fond as watching anime and manga, most of these websites are written in the Japanese alphabet, which gives English-speaking readers a bit of trouble.
Similarly, you can also enable the auto-translation in the Chrome computer browser. You can choose your preferred language.
Let us know your thoughts about your iPhone or iPad's Chrome browser auto-translation feature. And how often do you use this translate command?
Lastly, if you've any thoughts or feedback, then feel free to drop in below comment box. You can also report the outdated information.