There have been a lot of complaints regarding data theft and misuse of user browsing data. Hence, it became a new norm for browsing software and app developers to offer multiple search engine options rather than just one. This will avoid monopoly and freedom to choose whatever search engine you want.
To follow the trend, the Apple Safari browser does offer the flexibility of choosing any search engine out of Google, Yahoo, Bing, and DuckDuckGo. However, we do not have the option to add a custom search engine. Anyway, having the option to choose a search engine other than the default is enough.
If you're a person who always strives to secure data privacy, then I suggest opting for DuckDuckGo. However, if you need fast and accurate search results, opt for either Google or Bing.
Change Search Engine
Based on a mutual agreement between Apple and Google, Google Search is the default safari search engine across all devices. However, one can easily adjust to any other search engine available. The default search engine can be changed easily.
Here are the steps to change the search engine:
Open the Settings on the iPhone or iPad.
Scroll down and choose Safari from the Settings page.
Within the Safari Settings, select the Search Engine option.
Now choose the search engine that you want to display search results (default: Google).

This will change the default search engine in the browser to the chosen one. Next time you search in the Safari browser, the results will appear from the new search engine.
There are also a few other search suggestions and related options that you can consider while you modify the search engine as per your needs. If you do not want to make any changes, you can leave the options as default.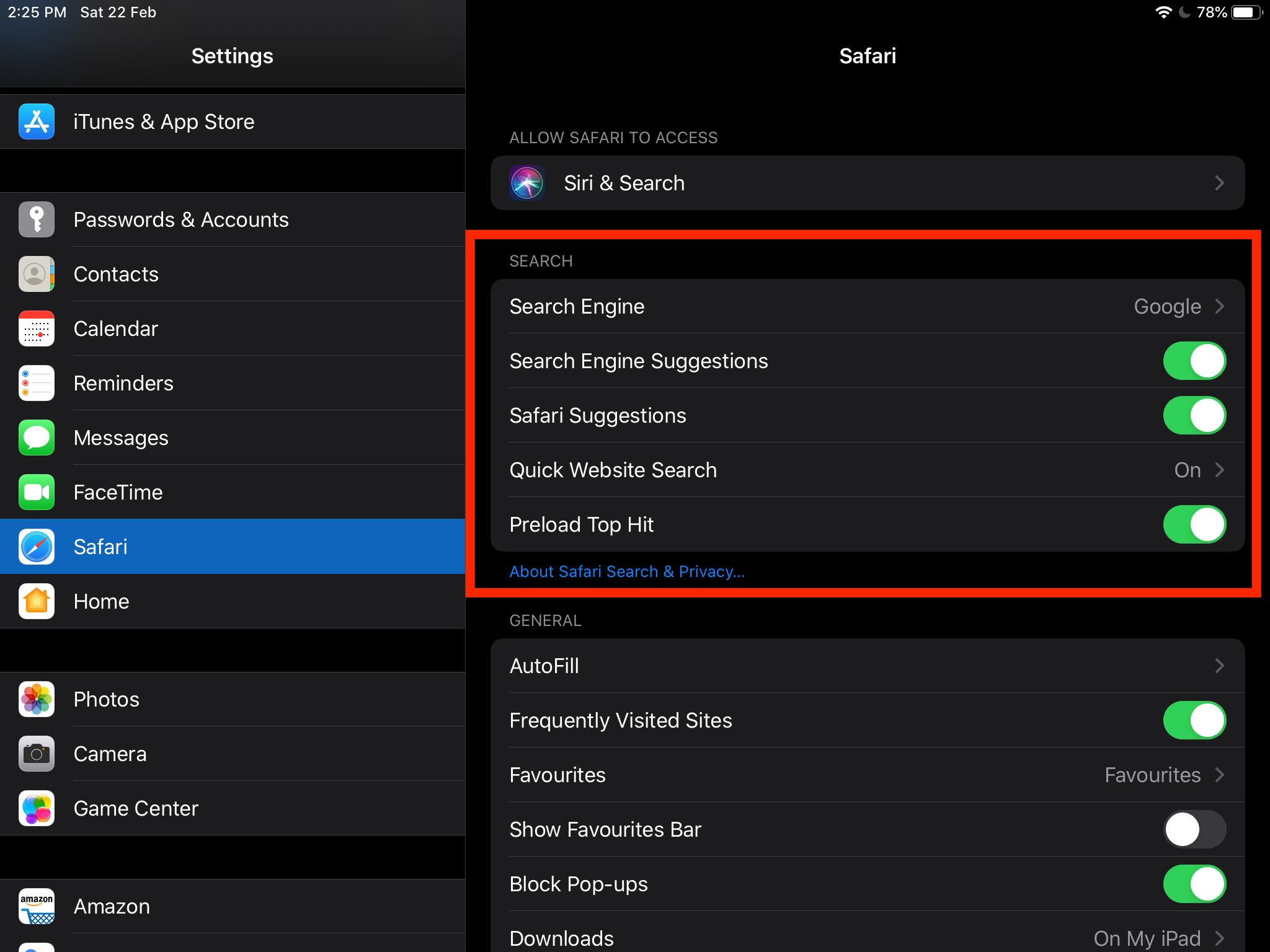 Bottom Line
It's great to see the Safari browser's flexibility in changing the search engine and choosing a preferred one. However, the Safari browser developer should also provide an option to set up a custom search engine that isn't in the search engine option list.
I prefer to keep things simple and love using the default Google search engine across all devices and browsers. I sign in with a Google account and keep the search history synced across all the devices.
Similarly, you can customize and change the search engine in Safari Mac. The options of search engines are the same as Safari on iOS, along with a few search suggestions for customization.
What do you feel about the ability to customize the search engine within the Safari browser? What is your new default search engine (if you've changed it)?
Lastly, if you've any thoughts or feedback on How to Change Default Search Engine in Safari iPhone/iPad, then feel free to drop in below comment box. You can also report the outdated information.