The Edge browser for Android can change the Home icon URL link and customize the homepage URL when we launch the browser. The option to change the home page URL is available under General settings, allowing you to switch from the default new tab screen to the custom page URL. Tapping on the Home icon in the menu list will take you to the set page URL.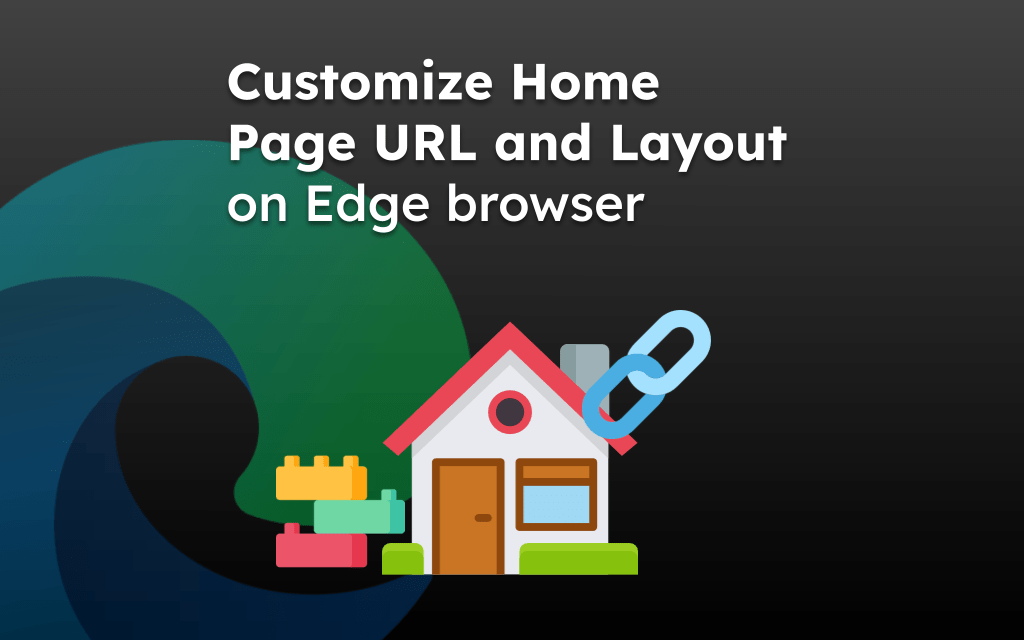 The home page is set to the new tab, with a search bar, top sites, and news articles. One can modify the homepage layout of the browser.
Just like changing the search engine, you can customize and change the homepage URL. However, if you want to disable the new tab page and want your company website or any blog page, you can easily customize it using the Home page tab under Microsoft Edge Settings.
The homepage is the first page that you visit after launching the browser. However, there aren't multiple options except changing the home icon URL and homepage URL under settings.
Change the Home Page URL
The set homepage in edge feature can be used to customize and set different search engines or corporate website URLs as the home icon. Changing the homepage URL will also edit the home icon link.
Here are the steps to follow:
Launch Microsoft Edge on Android.
Tap on the More menu for options.
Choose the Settings menu from the list.
Open the General menu.
Under the Home page section, switch the Radio button to A Specific page.
Enter the URL that you want to set as a homepage. ex: https://browserhow.com
Hit on the Save button.

The home icon URL is now successfully changed. Tapping the Home page icon will take you to the website URL entered in step #7. And that's how to set the homepage on Edge.
If you want to switch to the new tab, change the radio button to the New tab page.
Video Demo
Watch the video demo on customizing the Home page URL and Home icon for Microsoft Edge for Android.
How to Change Home icon homepage URL in Edge Android?
Bottom Line
The homepage is the first page you will see after launching the browser. Hence it's good to keep a website that you must visit frequently.
I have set the homepage on Edge as my blog since it makes things convenient. I do not have to search for the URL in the bookmarks again.
Similarly, you can configure the homepage and the home icon URL on the computer browser. You can set the homepage to the offline corporate site or even your blog. If needed, you can also set the homepage URL to a custom search engine.
Have you modified the homepage URL on the Edge mobile browser? What is your new URL set to?
Lastly, if you've any thoughts or feedback, then feel free to drop in below comment box. You can also report the outdated information.