The Microsoft Edge browser defaults to its own Bing search engine. However, it offers the option to choose different search engines from the available list of preset engines. You can also add a custom search engine per guidelines to show the results from any other search engine. Changing search engines also reflect in omnibar search.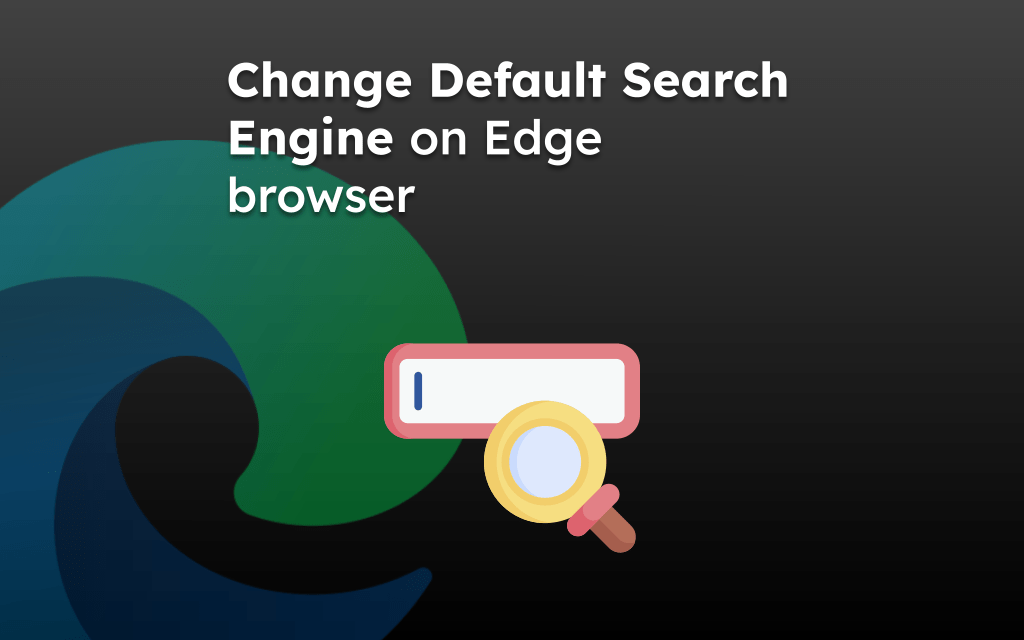 In today's world, we always rely on search engines to find answers to the most challenging queries. It can be anything you imagine is found on the internet today.
There are millions of authors and publishers, while there are billions of users looking for the answers. The search engine bridges these authors and users to find relevant results.
Undoubtedly, Google takes the most significant chunk since it is the top search engine. However, there are also others like Bing, Yahoo, and DuckDuckGo. Most people still prefer Google.com, but few want to move away to something else rather than the default.
Microsoft Edge allows the option to choose and change the search engine and set up a custom search engine if required.
Change Search Engine
If you love experimenting and want to try something other than Google as your search engine, you should learn how to change the search engine. Here are the steps to change the search engine:
Launch the Microsoft Edge on a computer.
Click on the More  menu for options.
Select the Settings menu from the list of options.
Switch to the Privacy, Search, and Services tab within Settings.
Scroll to the bottom, select the Address bar and Search under the Services section.
Choose the desired search engine under the option — Search engine used in the address bar.

This will set the chosen search engine as the default search engine. Henceforth, searches in the search bar will automatically display the results from the selected search engine.
As mentioned, you can add your custom search engine from the Manage search engines section.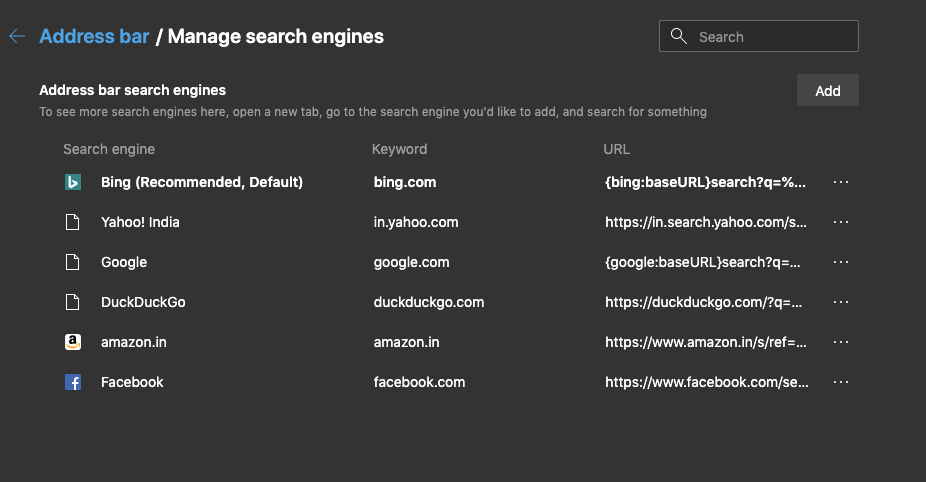 Just hit the Add button, enter details in a requested format like Search engine name, keyword, and URL with %s in place of query, and save the search engine.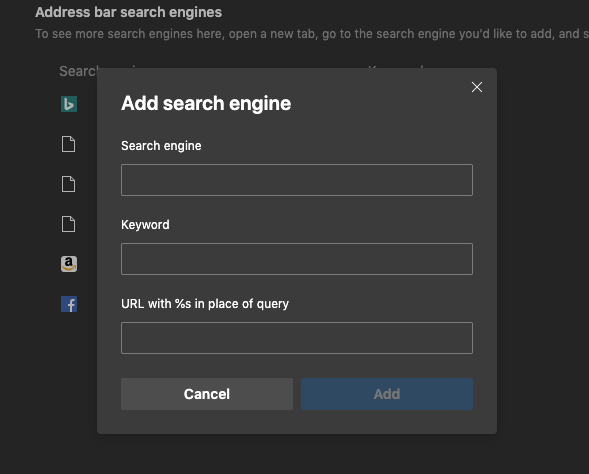 You can always customize and change the search engine per your needs.
Bottom Line
To keep up with the latest trend, you should always go out of your comfort zone and experiment. The Microsoft Edge browser allows you to change your default search engine to any engine you like.
Similarly, you can also change the default search engine in Edge Android. You can choose between the available list of search engines.
I hope this article helps you learn how to change the edge search engine. Let us know what your new search engine is set to.
Lastly, if you've any thoughts or feedback, then feel free to drop in below comment box. You can also report the outdated information.