Microsoft Edge has added the Bing Discover Chat powered by ChatGPT in the address bar area in line with the sidebar. It is enabled for all Edge users by default. However, we can easily disable the Discover chat icon from the 'Notifications and apps settings' within the browser's Sidebar settings page. Toggling off the 'Show Discover' option will hide it from the screen.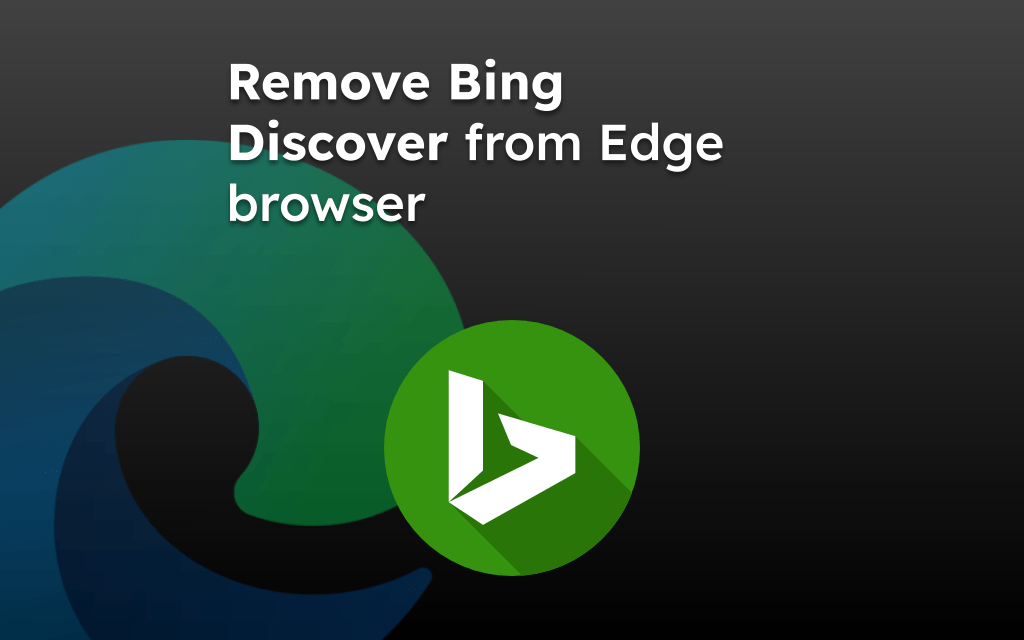 Microsoft's massive investment in OpenAI has given direct access to AI technology and products. They have even started adding different features around the OpenAI tech stack to the Edge browser to make it an AI-enabled browser.
One such feature is Bing Discover, an AI-powered chatbox added to Edge browser UI. It lets users interact directly with OpenAI ChatGPT and provide creative results in the browser's sidebar.
Bing Discover Chat has also integrated other AI products like DALL·E 2 and updated to the latest GPT version. It may also receive the feature AI updates way ahead of the general public, making it even more powerful.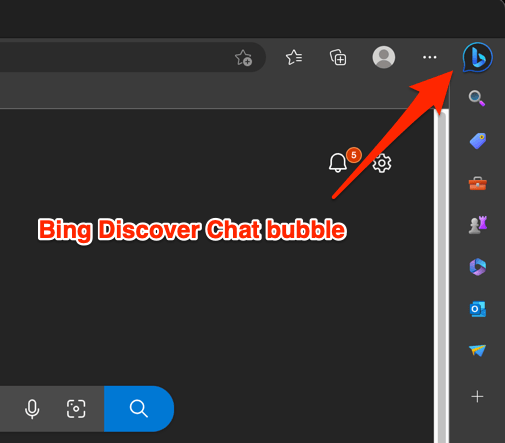 While I believe it's a great feature, some users are upset it the addition and want to deactivate the Discover chat. Thankfully, the Edge browser offers an option to customize and hide the Bing Chat appearance from the UI from the browser's settings page.
Disable Show Discover Setting
The Show Discover setting is available under Microsoft Edge's Sidebar settings. You can turn off the toggle button to remove the discover chat. Here is how:
Launch the Microsoft Edge browser.
Click on the More menu and select the Settings menu.
It will open the Edge's Settings page.
Switch to the Sidebar tab from the left panel.
Click to open the Discover tab under the App specific settings section.

Turn off the toggle button for the Show Discover option.

It will immediately remove Bing Discover chat from the Edge browser.
Alternatively, you can click to open the Discover bubble chat window, click on the More option (3 dots) and open the Notification and App settings options. Here, toggle off the button for the Show Discover page, and it will remove the Discover bubble.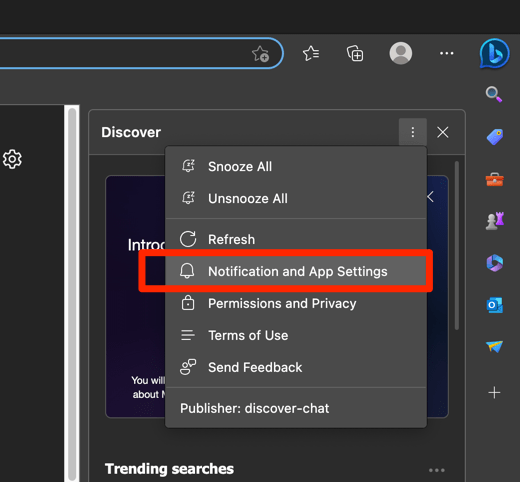 Bottom Line
The Microsoft Edge powered with ChatGPT has added the Discover chat feature allowing users to chat directly with Bing Chatbot.
The Discover chat added in the address bar takes up space, and users aren't happy with it. Microsoft deliberately pushes such features into users' browsers, indirectly impacting the system's performance.
Edge browser has the customization to hide or show the Discover chat bubble, which can be easily configured from the Sidebar settings page.
Lastly, if you've any thoughts or feedback, then feel free to drop in below comment box. You can also report the outdated information.