These days web browsers come with so many advanced features and functions. If you are familiar with using browsers such as Chrome, Firefox, or Edge, you should know they also let you mute tabs as you wish. This is not a very needful feature for many users; it's still essential many times.
Sometimes, some websites are problematic when you have to work with multiple tabs and sites simultaneously.
This is because such sites feature video ads, YouTube videos, YouTube ads, and more. And if you want to mute them temporarily, muting the tabs can be a faster option.
So, if you know how to mute tabs in the Google Chrome Browser.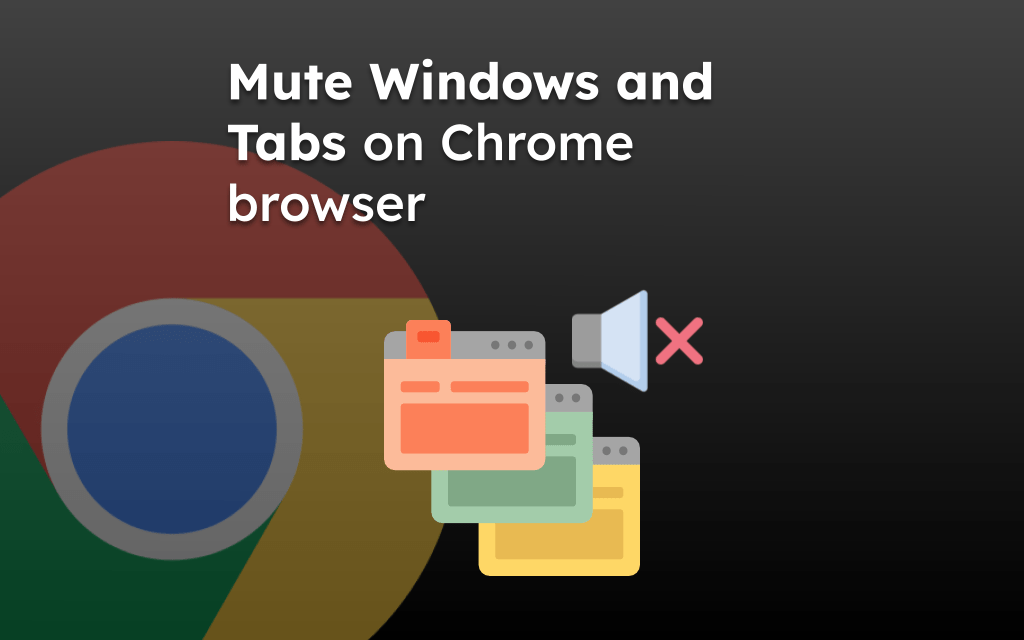 Mute Site option
Muting particular tabs or sites on Google Chrome is pretty simple. It is just a matter of a couple of action steps. This will completely stop the sound from the tab. Here are the steps to the mute tabs:
Open the Google Chrome on your Computer.
Go to the site you want to mute. Ex: youtube.com.
Right-click on the tab and select the Mute site option.

This will mute the sound on the Chrome computer browser for all the sites. You can similarly unmute the site under the same options tab.
Key Shortcuts to Mute Tabs
You can follow the first step to mute all your selected tabs individually. However, there are also a few keyboard shortcuts through which you can do the same.
So, if you are lazy enough to reach out to your mouse or touchpad every time, here's how you do that:
Mute All Tabs In Current Window: + +
Mute/Unmute Selected Tab Only: + +
Mute All Tabs Except The Current One: + +
These three key combinations will help you mute your Chrome tabs as you wish. Rather than muting them individually, you can now simultaneously apply the same operation for all the tabs.
Bottom Line
By muting, you can avoid unwanted audio from the videos and ads on various sites. Muting sites on Chrome takes just a couple of steps.
However, the keyboard shortcuts give you a few other variations that can help at the most urgent times. It's ideal for any immediate situation where you're watching a movie in a class lecture; your professor suddenly barges in on you, and many similar scenarios.
Similarly, you can also block the sound permissions on the Chrome browser. You can customize the sound access to specific sites.
So, how helpful have these steps been so far for you? Let us know if you find the option to mute tabs in Chrome helpful.
Lastly, if you've any thoughts or feedback on How to Mute Tabs in Google Chrome on Computer, then feel free to drop in below comment box. You can also report the outdated information.