The Samsung Internet browser allows printing and saving the webpage as a PDF file. The PDF file will be saved locally and can be shared with anyone. You can also set up the printer and print the webpages directly from the mobile browser. You can choose between the Printers or Save as PDF option for output.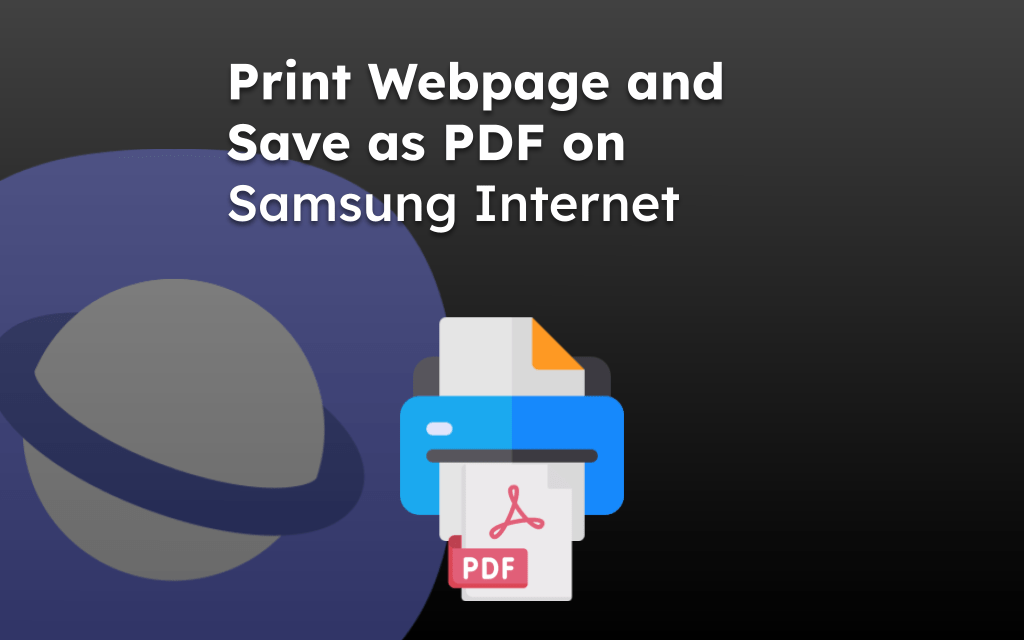 Printing and saving files in PDF format is one of the essential features every browser should have. This feature is handy for saving a webpage to view later, storing flight ticket information, or any other necessary material you might need to store on your local storage.
Whatever the reason is, printing and saving web content in PDF format locally on your Android device is a great idea. Browsers such as Google Chrome, Mozilla Firefox, and Samsung Internet let you store your vital information in PDF format.
The best part of saving a webpage as a PDF is that it will retain its format and be shared easily without any issues. We can easily access the PDF on any PDF reader app, while most computer browsers support the PDF viewer.
Print and Save as a PDF
Printing and saving PDFs can be very effective when disconnected from the internet. Follow these steps to print and save it as a PDF:
Launch the Samsung Internet app on your phone.
Open the page you want to Save as a PDF.
Tap on More from the menu bar.
Hit on the

button.
From the print options, drop-down select Save as PDF.
Edit print preference that you can apply to the PDF.

Hit on the PDF icon to save the page as PDF.
After specifying all the settings, you can save content as a PDF and go through it with or without the internet.
Bottom Line
The PDF file format is easy to understand, has no distractions, and retains the formatting even after sharing. The capabilities of the Samsung Internet to print or save PDFs will be helpful to make your browsing experience more enjoyable. All the saved PDF files can be viewed online and easily shared with your friends.
If you still have questions, please tell us in the comments below. How often do you use the save and print as PDF feature on the Samsung Internet?
Lastly, if you've any thoughts or feedback, then feel free to drop in below comment box. You can also report the outdated information.