Google Chrome for iPhone now allows users to quickly find specific words or phrases on a web page using the "Find in Page" feature. Tap the three-dot menu in the top-right corner of Chrome and select "Find in Page." This can save you time and make navigating long web pages more accessible, and finding the specific term you seek.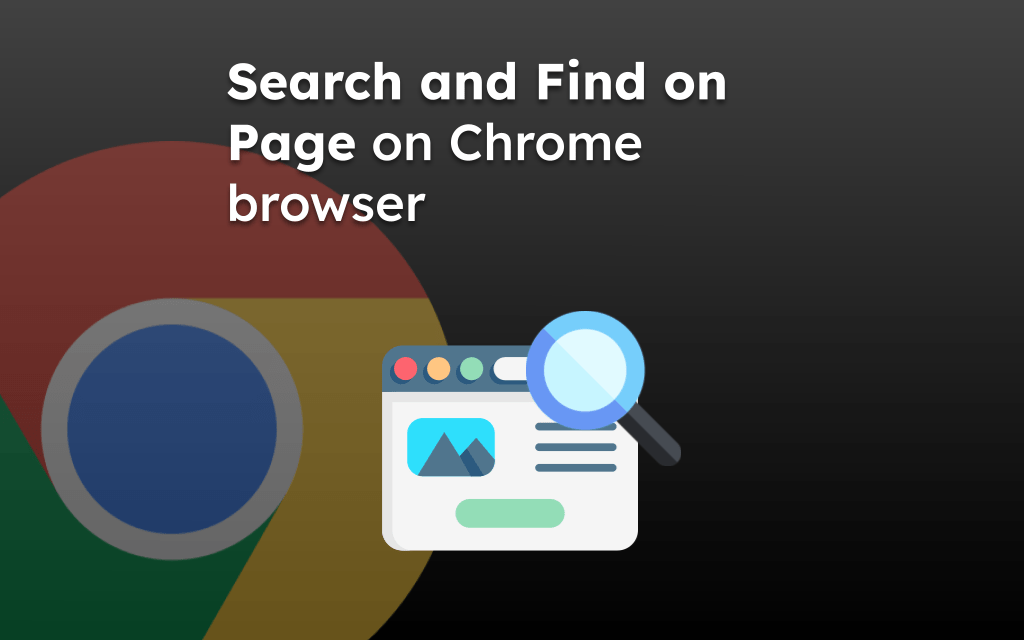 Chrome iOS has an extra feature where you can search for specific keywords or topics on a webpage. This feature is handy when finding something on a website filled with text and paragraphs.
As a college student, I often encountered projects that needed thorough research. As Wikipedia articles are humongous and lengthy to read simultaneously, the find-on page helps find the exact word or critical term you seek.
The find-on-page feature is already available on the Windows PC and macOS, which you can use by keyboard shortcuts — Ctrl + f or F3 for Windows and ⌘ + f keys on macOS.
The feature is extensively helpful for the masses, so Chrome iOS/iPadOS got this feature in the recent app update.
Find in Page in Chrome iOS
It is beneficial when looking for specific keywords on a website article. The search on-page feature can help you save time. Here are the steps to use Search and Find in Page:
Open Chrome app on iOS/iPadOS.
Open up a website where you want to use the search on the page features.
Tap on the More menu present at the corner of the screen.
Scroll down the menu list and choose the Find in page… option.

Enter the keyword you want to look up within the page search bar.

The keyword term you've entered in the Find in page… search bar will be highlighted and displayed with all the matching results. It also displays the count of total matching results within the search bar field.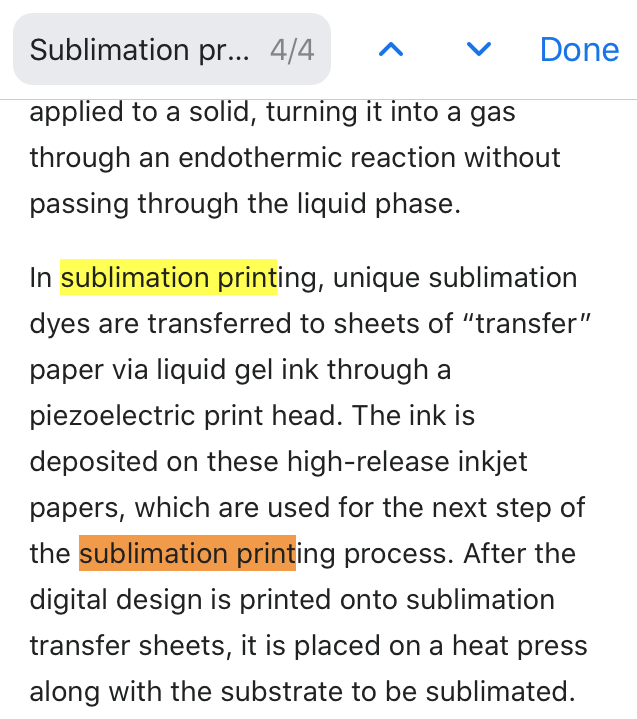 You can use arrow keys within the search bar to move across results. Finally, hit on Done to close the find in the page search field.
Bottom Line
the chrome iOS Find on Page feature, commonly known as the website search option, is impressive for any scholar or student. This feature can help you to research anything on a webpage, including links, downloads pages, definitions, and much more.
Overall, the feature is extensively useful, and it is a surprise that Chrome iOS/iPadOS got this feature late than its Android counterparts. But it's great to use it on your iPhone and iPad devices.
Similarly, you can also use the find on the page on the Chrome computer. It's mostly the same, and you can use the keyboard shortcut on the computer.
Let us know how you use this find-in page feature. Isn't finding what we are looking for on a webpage helpful?
Lastly, if you've any thoughts or feedback, then feel free to drop in below comment box. You can also report the outdated information.