The search or find-on-page feature is beneficial when looking for text on long-form content. Google Chrome offers an option to enable a find-in-page feature, which helps search for a specific keyword term or phrase. It automatically highlights and gives a navigation button to browse through the search results.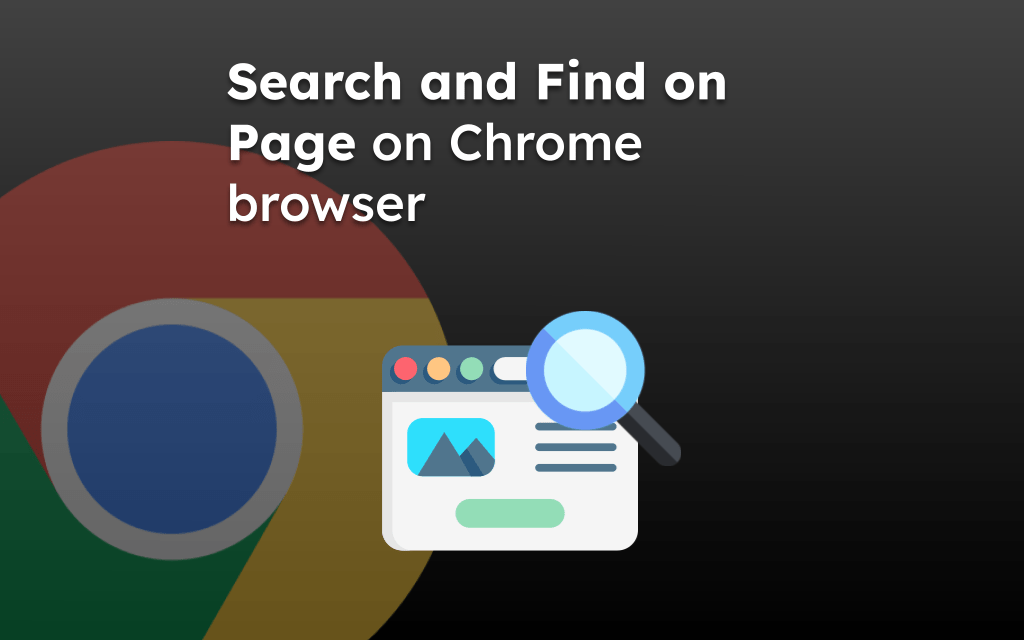 When we face an issue online or try to find a phrase or text within the long-form content, then we often need an in-page search feature to look up the exact term.
Fortunately, Google Chrome and all other web browsers offer the Find on Page search or the ability to find what typically looks for search phrases within the text. This helps save a lot of time, albeit manually reading the text and identifying the word or phrase we seek.
The find on the page or in-page search highlights the search term and helps navigate the result using the top or bottom arrow in the find pop-up bar. It also displays the count of repetitions of the search phrase on the page.
Find on Page
The find-on-page feature has been helpful for a long time. It helped me save hours of data and text research when I graduated college. Here are the steps to Find on the Page:
Launch Google Chrome on your computer.
Open the website that you want to send to your other devices.
Click on the More  menu for options.
Select the Find… option to invoke the Find on the Page search bar.
Enter the search term or phrase that you want to look upon on the page.

You can also invoke the Find in the Page search bar using the shortcut key on Windows/Linux and macOS computers.
+ for Windows/Linux
+ for macOS OSX
This will display all the text or phrase repetitions highlighted on the website page we seek in the search field. You can navigate between the results using the navigation arrow keys displayed in the search pop-up. If one knows how to search a page on Chrome, the work is half-done.
Bottom Line
If you want to quickly find the phrase or term available on the website page, you can use Chrome's find-in-page feature available in Chrome browser. You can use the Ctrl + F or Cmd + F on your keyboard for a quick search.
You can browse all the instances where the phrase or the words that you search for appear.
Similarly, you can also invoke the find on the page in the Chrome Android browser and lookup for the phrases. Like the computer browser, it will highlight the search terms and display the repetitions.
Have you ever used the Find in Page option on a Chrome computer? Let us know how helpful it was in your case.
Lastly, if you've any thoughts or feedback, then feel free to drop in below comment box. You can also report the outdated information.