While exploring the internet or social media, we come across many extraordinary things that catch our attention. If we can relate it to any of our friends or family members, we feel like sharing it with them. Now the most convenient way of sharing things online is via link sharing.
Moreover, the link-sharing feature is more accessible as you can directly send it via Facebook, WhatsApp, Instagram, etc. The Chrome iOS browser supports seamless external link sharing. This means you can easily share links from the internet through any medium you want to.
However, if you are unfamiliar with the process and wonder how to share a website link externally in Chrome iOS, this article will help you. I have discussed all the steps that will guide you through the process.
Share Site Link from Chrome iOS
Many websites have an in-built option for sharing. With these buttons, the need for external sharing is not needed at all. However, not all websites have this feature. But thankfully, the iPhone or iPad has a great sharing feature that you can use to share content on all social platforms.
Here are the steps to share website links externally:
Open the Chrome iOS app on your iPhone.
Open any website which you want to share externally.
Tap on the Share icon present at the top right corner of the screen.

You will find multiple options to share with your frequent contacts.

You can also share with more options such as Whatsapp, Message, Telegram, Email, etc.
If you want to share a QR code with your friend, Chrome iOS has that feature. Click on Create a QR code, and it will generate the code.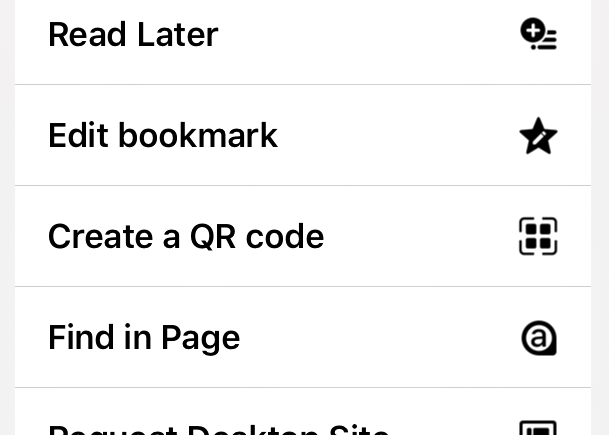 Later you can share this code with others at your convenience. Sharing website links externally with QR codes is a much better option for sharing with strangers. E.g., if someone asks for specific information, you can share a QR code with them.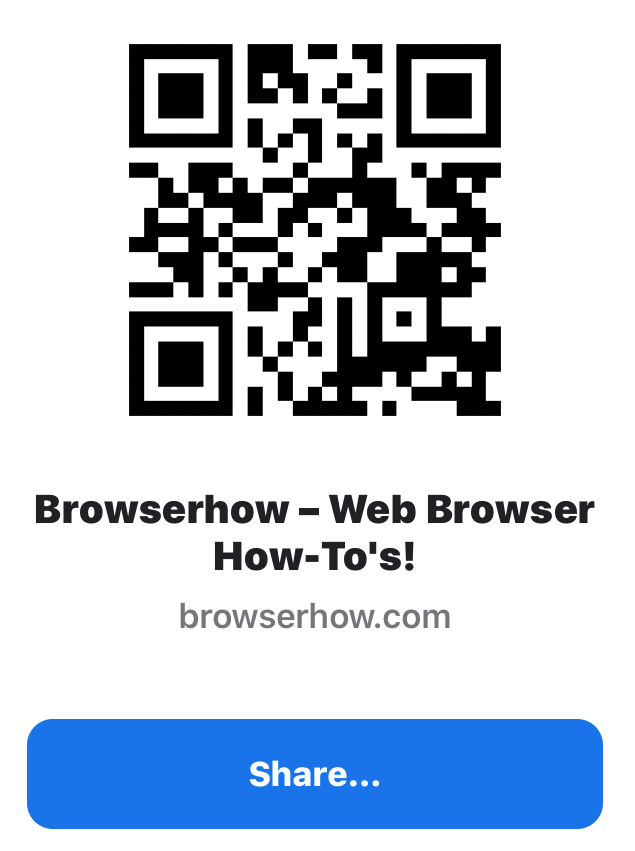 However, you can use the in-built share options to share study material or funny cat videos regularly.
Note: If you want to share websites with your PC or any other connected device externally, you can also do so. Choose the "Send to your devices" option, and it will send the link to all your devices. You can open these links instantly without having the hassle of sharing the links.
Bottom Line
I often keep sharing links to things I find attractive. And this external link-sharing feature gives me the superpower to share things via multiple mediums without leaving the web page. It allows you to share in groups or with anyone, as per your preference.
Similarly, you can share the website link from your  Chrome computer to your iPhone. You can use the send-to-devices feature. When signed in with the same Google account.
So, let us know if this article has helped you understand the external link-sharing feature in Chrome iOS. Also, please tell us your thoughts on the importance of this feature in your iOS device browser.
Lastly, if you've any thoughts or feedback on How to Share a Website Link Externally in Chrome iPhone, then feel free to drop in below comment box. You can also report the outdated information.