Most users currently have at least two devices, such as a computer, a mobile phone, or two or more computers. If you use the same browser on your phone and computer, it's logical to sync your browser data between all your devices.
The sync feature copies information such as bookmarks, saved passwords, extensions, preferences, etc., across the connected device. The Brave browser uses client-side encryption to protect all user data.
However, to do that, Sync Chain needs to be established by the user, and there are no sign-ins as Brave browser does not have a user account concept where users need to create an account to sync data.
After you sync your data across devices, you may log in to your account on any device and access the saved information. Users of Brave desktop and Android may utilize the sync feature to sync data from computer to computer and between desktop and Android devices.
After synchronizing your devices' data, you can quickly view it on any device and have a great browsing experience.
Using the Brave browser, you can also sync your data between devices. Its sync capability is available on all platforms, whether you use Windows, Mac, Android, or iOS, and it helps you sync your data between devices easily.
Brave Cross-device Sync
The Brave browser has the concept of a sync chain that allows users to connect two more devices with the Brave browser without using an account sign-in. Here are the steps for setting up:
Launch the Brave browser on the computer.
Click on the More menu for the options menu.
Select the Sync menu from the list.
It will take you to the sync setup page.
Click on Start using the sync tab, and hit on button.

Choose the Device Type from the selection (say, select Phone/Tablet).
A QR code will be generated and available for the scan.
Scan the QR code using the Brave Mobile* browser.

Hit on the
button to close the QR code dialog box.
The sync chain will be created, and the devices will be linked. You can manage your preferences by choosing to Sync everything or Custom sync data.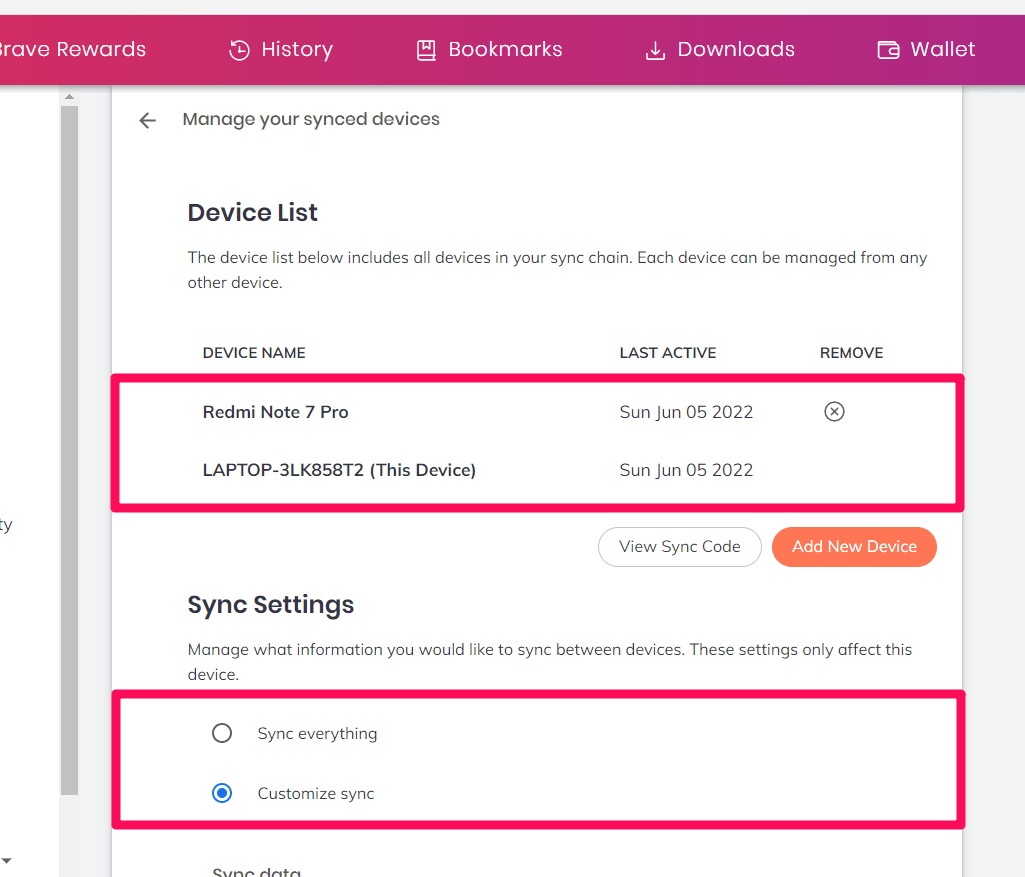 You can choose which data you want to sync. Disconnecting the sync chain is easy; click the Leave Sync Chain button on the Brave browser Sync page.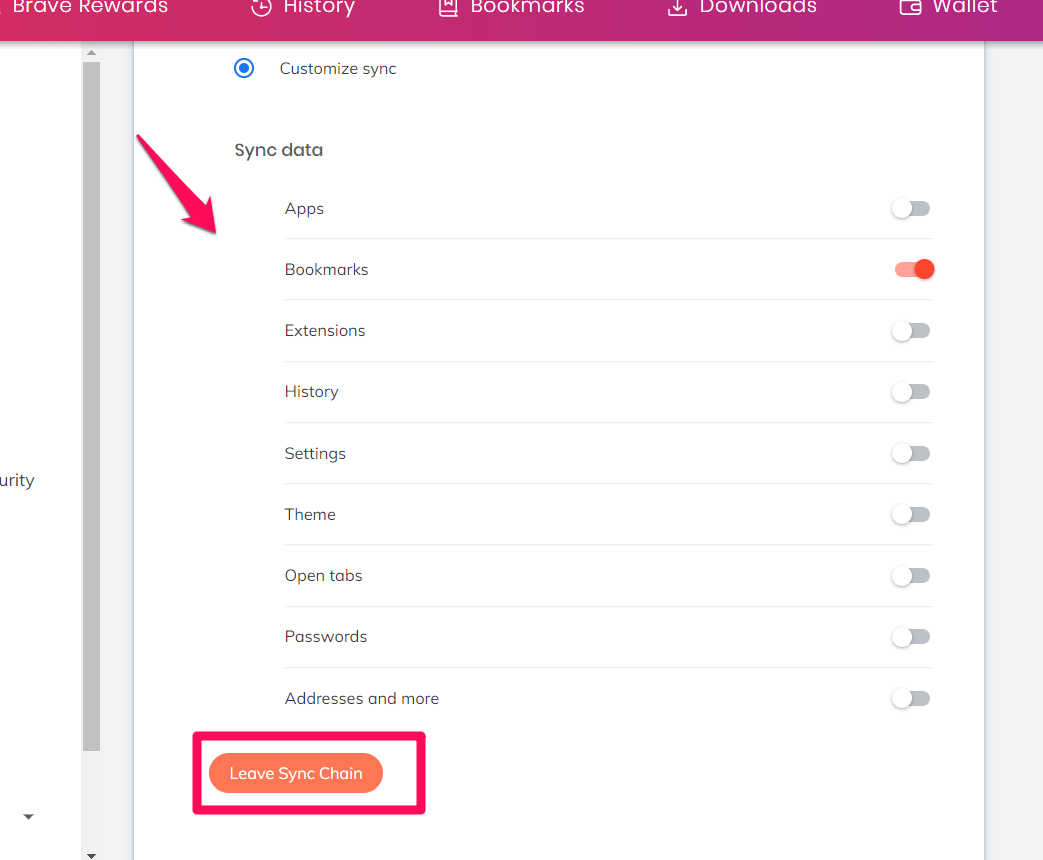 *Launch the Brave Mobile browser > tap on More and select Settings menu > choose Sync menu > tap the Scan Sync Code button.
Bottom Line
You should sync data across many devices to ensure a consistent browsing experience. No matter how many devices you own, you can sync your data across all devices for a smooth browsing experience.
When you update data like Bookmarks, Passwords, etc., on one device, it changes on all devices. You don't have to painstakingly transfer your data if you lose your phone or change to a different device.
Brave browser's Sync Chain features allow users to set up a sync chain. It links all your devices with a sync code only you can access. Whenever a Sync "chain" is established, all devices are synced and have access to the same data. Users are recommended to activate Sync on devices they own or can access.
I hope it helped to understand and set up a sync chain. I can assure you that it will be a game-changer. This feature is practical and easy to use too. Try it, and it will make your life so much easier.
Lastly, if you've any thoughts or feedback on How to Sync Data between Brave Computer and Phone browser, then feel free to drop in below comment box. You can also report the outdated information.