The Brave browser for computers is a unique and privacy-focused web browser with many built-in features like Crypto Wallet, Tor Browsing, Accountless Sync, etc., which stand out among other web browsers. You can learn more about these features and settings of the Brave computer browser in detail.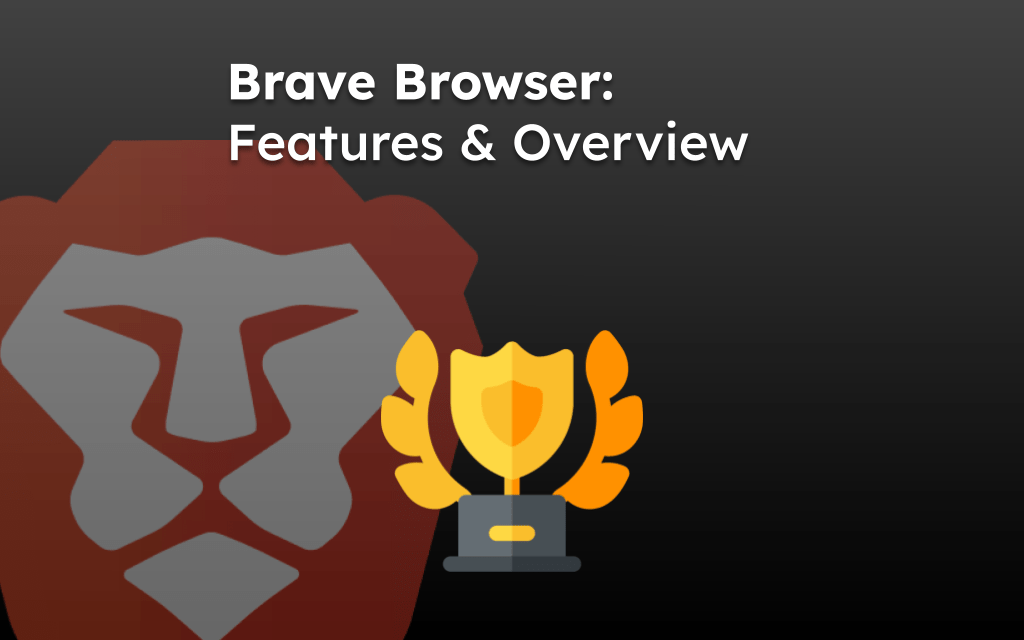 Browsers like Google Chrome and Microsoft Edge have competition now. New entrants like Brave and DuckDuckGo have created a niche for themselves. This is because of their approach to user privacy and unique features.
But, out of all the new browsers, one that stands out is the Brave browser. You may ask why? What makes it so different? Let me tell you all about it.
Brave Software, Inc. created Brave, a free web browser based on Chromium. It was designed to replace browsers that misuse user data and unlike Brave.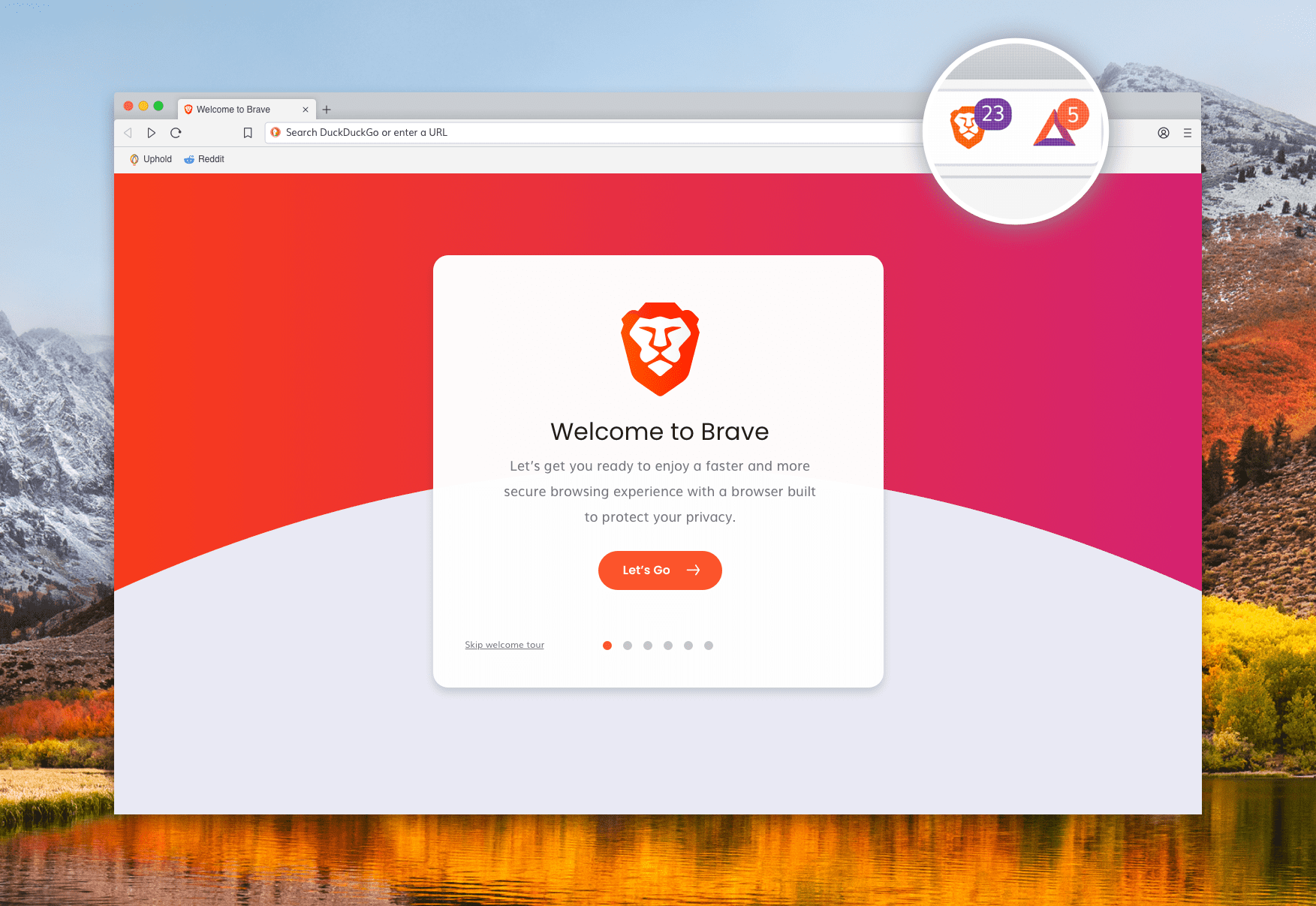 Its key features include automatic ad blocking, tor integration, Brave Wallet, Brave Sheilds, and Brave rewards. It is becoming popular among privacy-conscious users.
It has its disadvantages too. There are concerns about their revenue model and personal ads harming content creators. Nevertheless, all the pros and cons of the browser must be considered before switching to it.
The browser is a newbie as it came out six years ago, but it has built a considerable user base. Many users concerned about their privacy ditched their old browsers for Brave.
The Brave browser offers a ton of features. I will be talking about the most important ones so that you can understand what the browser is all about.
On this page, you can find and jump to:
Brave is replete with solid security features. You can rely on Brave to protect you from online ads, malware, trackers, and other harmful stuff.
Most advertising networks employ various methods to trace your online activities and profile you. The brave browser blocks all this, allowing you to browse everything. The Brave browser also blocks cookies, fingerprinting, and bounce tracks.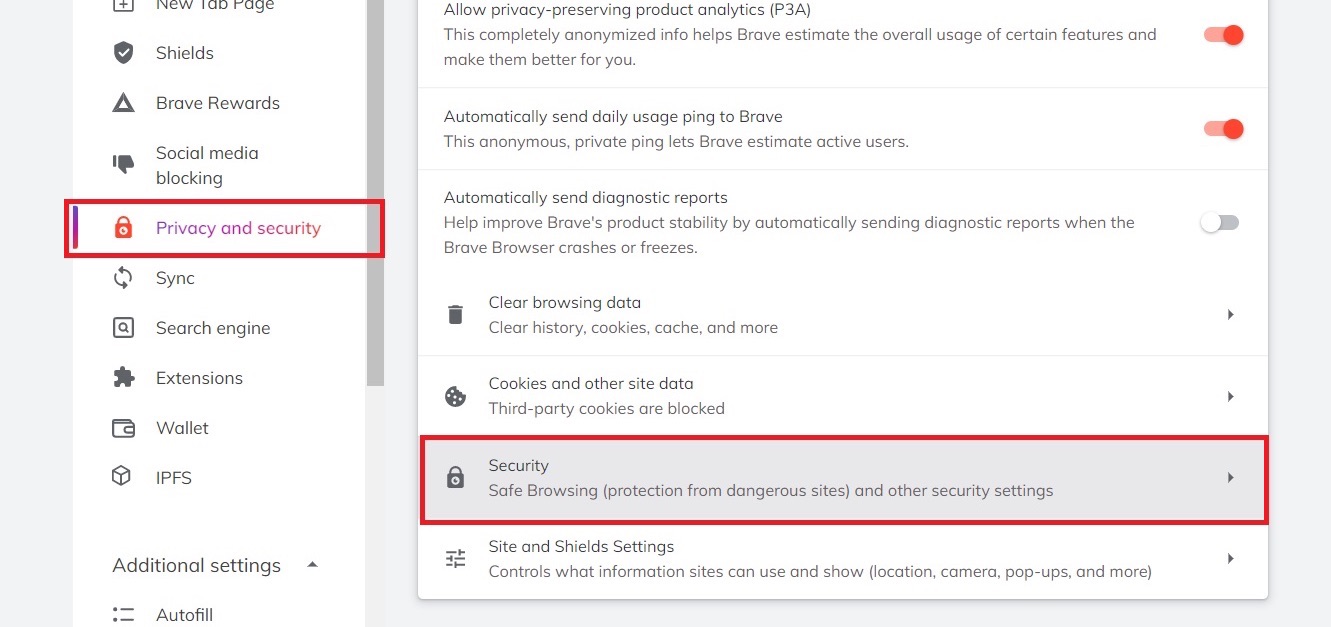 Brave has an integrated HTTPS Everywhere feature that instantly connects to all websites over HTTPS. And the icing on the cake is Brave Shields, an extra layer of security for the Brave browser.
You can synchronize your browser settings and data across your devices using Brave Sync. You have to set up a sync chain on the Brave browser, and the data will be synced.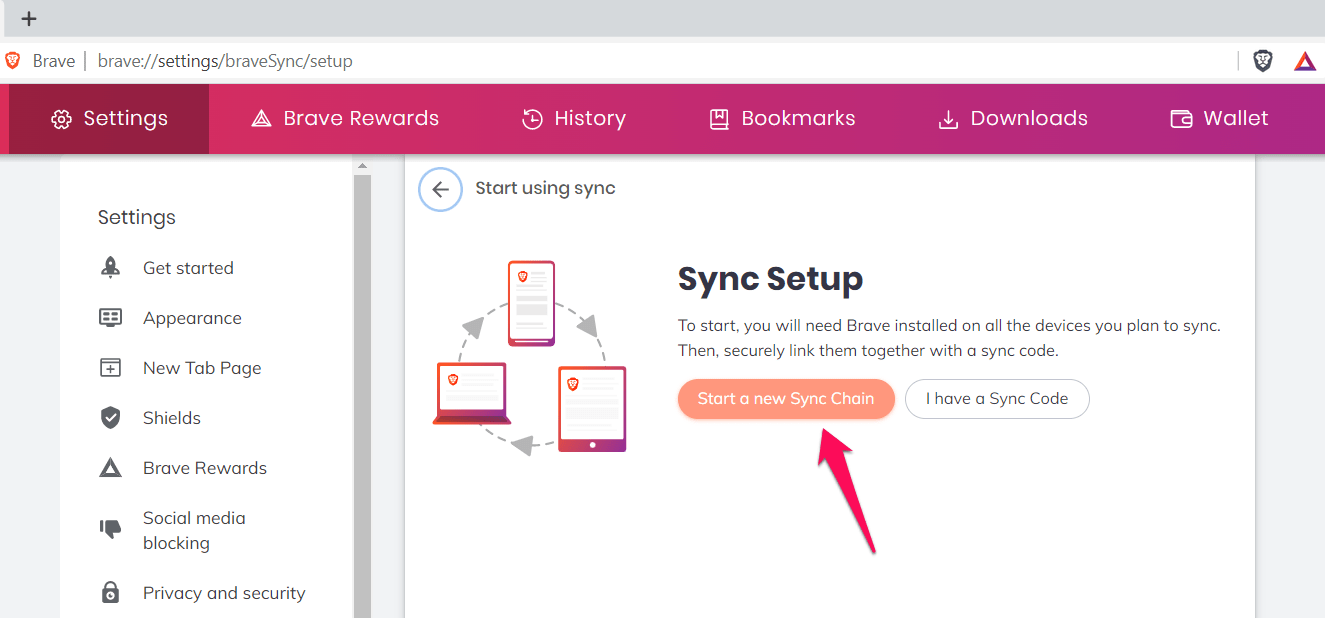 Thus, irrespective of your device, you can access all your bookmarks, extensions, browser history, etc. Seamlessly synchronizing changes to all devices simplifies adding or deleting data because you only need to change once rather than on each device.
Customizable Adblocker
Because of its Shields feature, Brave has a specific, native ad-blocking feature. But it also has an advanced ad blocker. You can customize this to have more control over what kind of ads you see. The Brave Ad-block allows you to filter out specific kinds of ads that you want to avoid.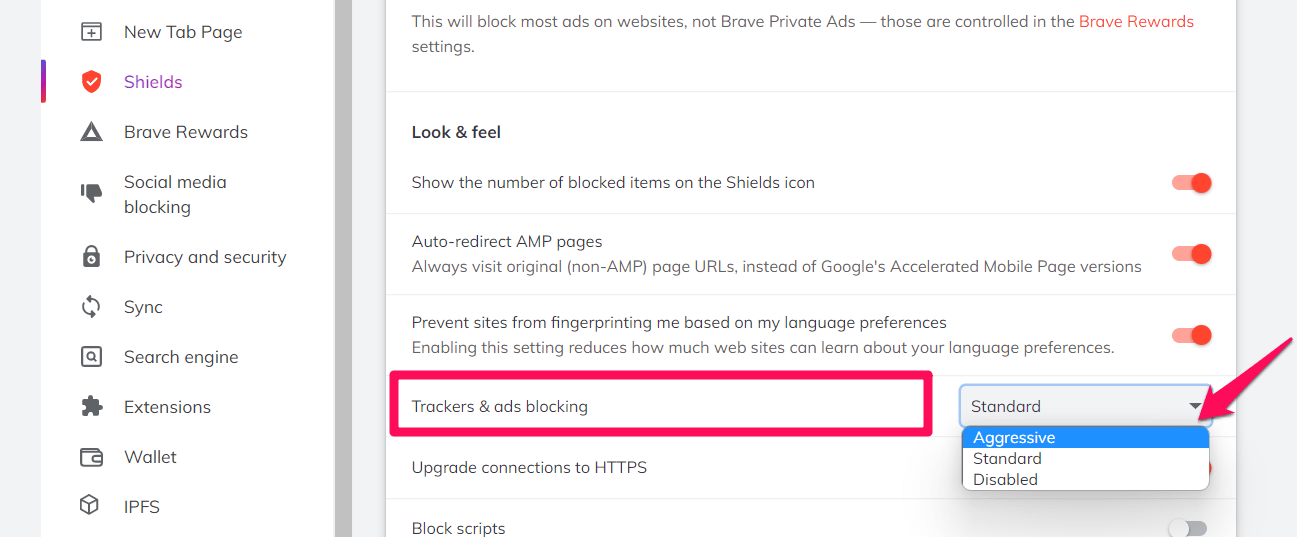 Ads and trackers are already successfully blocked by design in the Brave browser, but more cautious users may prefer having greater control over the ads on the browser.
Browsing the internet on Brave browser is safe, but the Tor integration takes it up a notch. With Brave's Private Browsing with Tor, your IP address is concealed while you surf the web while still having access to all the regular private browsing mode features.
Brave doesn't establish a stable connection with a website while you are using a Private Window with Tor. Instead, you are connected to a trio of computers in the network, of which only one knows your IP address.
Unique features
Brave browser is an innovative browser. New features are added to it regularly. Features related to privacy and security settings, Brave Wallet, Brave Shields, etc., are modified to make them suitable for the users.
Some of the latest features include a Solana blockchain integration, a privacy hub for iOS users, and "Brave Discussions" for Brave Search. The browser partnered with Guardian to have the Firewall and VPN on Brave Android.
Reading without any distraction is facilitated on Brave browser thanks to its SpeedReader. Brave's new reader mode is called the Speed Reader, allowing users to read the text on the page faster. When the SpeedReader is active, it clears the webpage of distractions, advertisements, and other annoying elements.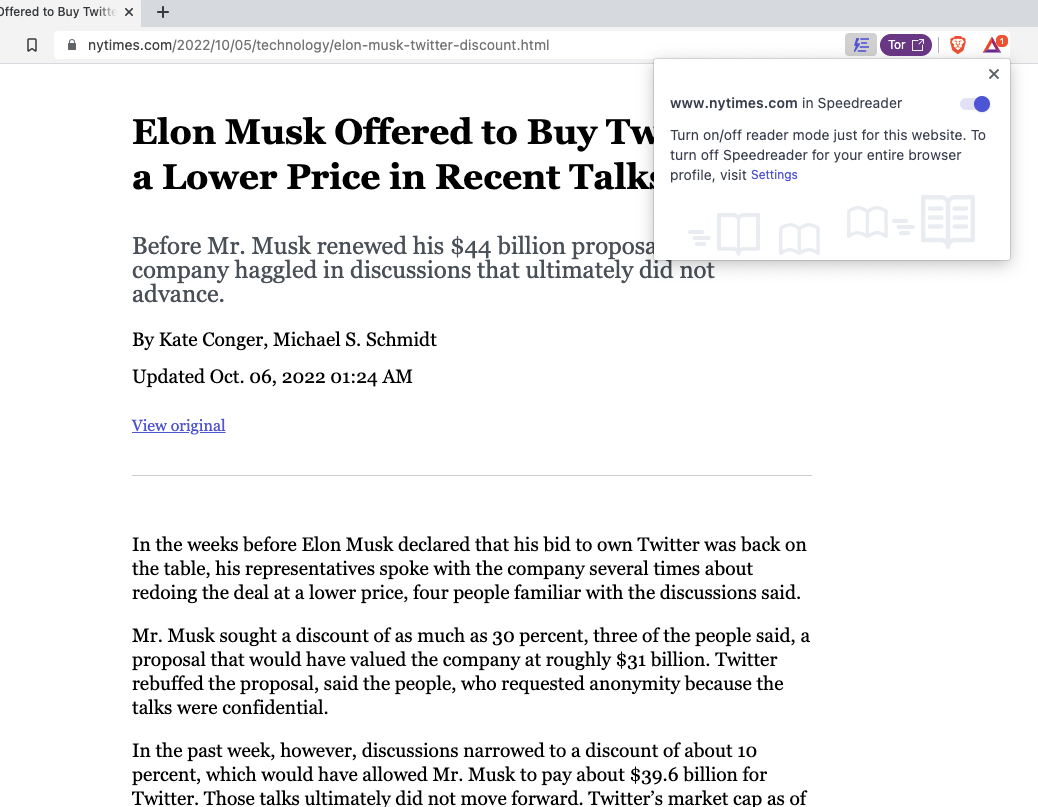 The SpeedReader enhances the page's appearance for a better reading and viewing experience.
IPFS Integration
Brave has been improved to include Interplanetary File System (IPFS). The IPFS protocol was created to make the internet safer and more accessible. Brave desktop users can download data with IPFS support with the help of a content hash.
IPFS integration allows users to access an extensive collection of data while substantially improving the user's browsing experience.
Brave Rewards
Brave browser rewards users for just using their browser! By allowing the browser to display Brave's privacy-protecting advertisements instead of other ads, users can earn the cryptocurrency known as Basic Attention Token (BAT).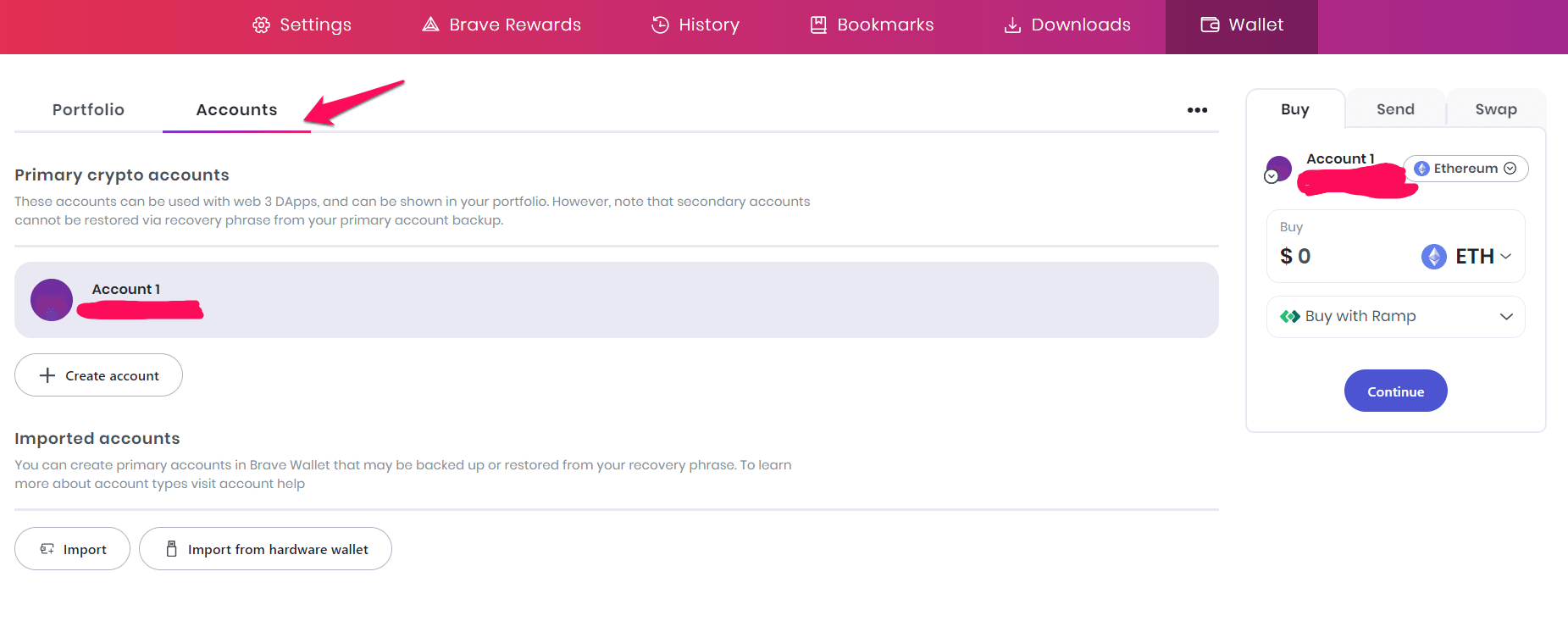 Users of Brave may indeed generate income in the form of BAT. They may be used for anything, including cash, gift certificates, and cryptocurrencies. You can even use them to give tips online.
This is one more feather in Brave's cap. The native wallet for cryptocurrency enables users to buy, sell, exchange, and send cryptocurrencies. The wallet makes it easier for users to manage and store their portfolios. It is easy to use and well organized. No extensions or tools are required to use this wallet.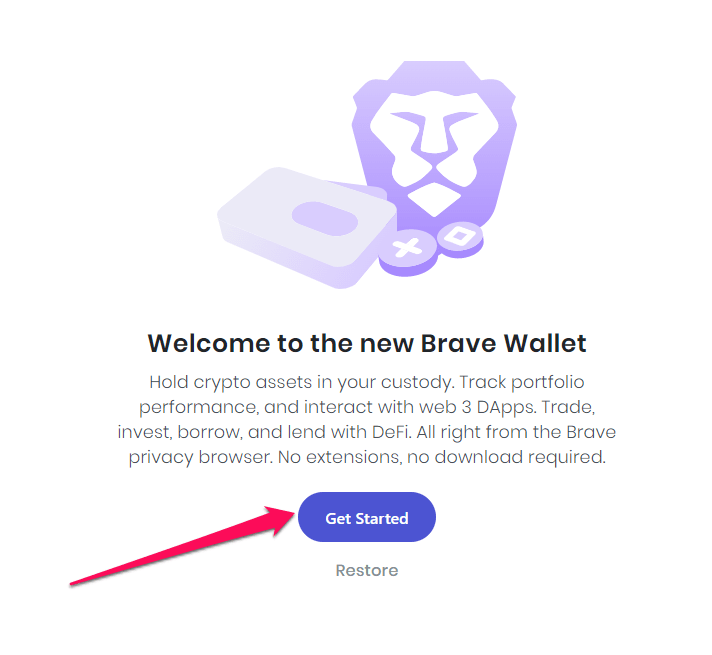 It also features support for Ethereum, Solana, Filecoin, etc. Moreover, the CoinGecko integration provides market data in real-time for users.
Brave Talk
With Brave Talk, users can make video calls right from the browser. It eliminates the need for video conferencing apps like Zoom and Webex. This built-in feature allows users to make as many videos call as they want without worrying about their privacy.
Users do not need apps or even to log in to any account. Brave Talk is free; video calls can be started with a single click.
Bottom Line
Brave is one of the safest browsers for people who care about privacy. According to its website, Brave's servers don't view or record users' internet activity. Their private data is stored on their computers/phones until they decide to wipe it. Users can access websites, web applications, and other online activities using Brave.
A revolutionary browser, Brave browser features its search engine, Brave Search. Although Brave's search engine is excellent, users can choose from other search engines. It is free and can be downloaded and used by anyone, much like other browsers.
It is also built using Chromium, like Microsoft Edge, Google Chrome, and Opera. However, its USP is a complete privacy browser.
Lastly, if you've any thoughts or feedback, then feel free to drop in below comment box. You can also report the outdated information.