Taking a screenshot on your iOS device wasn't much fun before iOS 11; a screenshot was just a screenshot, and you didn't have much to do with your iPhone or iPad. However, the game changed when the screenshots editor came, a powerful tool Apple added to new iOS devices.
Nevertheless, users aren't familiar with this powerful screenshots editor tool. This inspires us to build a guide to help users take full-page Screenshots on Safari iOS.
The best part of this tool is its ability to take a screenshot of an entire web page in Safari, and guess what? You can save the web page's screenshots as PDF instead of PNG through the screenshots editor tool.
Unfortunately, you can't save the PDFs to your photos app since they are PDF files, not images. However, you save them anywhere else inside the local On My iPhone drive. So, it is relatively easy for us to keep the essential articles from the web, such as short stories, how-to articles, and other long reads, on your iOS device or iCloud.
The full-page screenshot on Safari iOS is currently iOS 14 and has many new exciting features. Of course, you can always save the typical screenshot as an image file.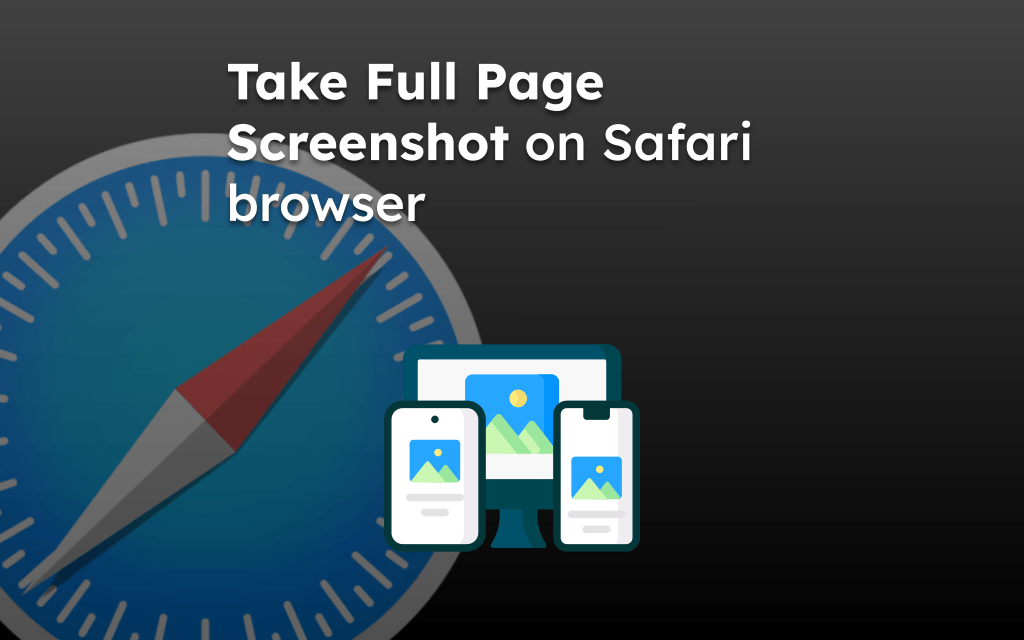 Safari iPhone Full Page Screenshot
Are you also looking to take a full-page Screenshot on Safari iOS? Then, you are in the right place. Remember that you can only take a web page screen on Safari iPhone or iPad if you have the latest iOS versions. So, ensure your iOS device runs on iOS 13 or later.
Here are the steps to take full-page screenshots:
Launch the Safari app on iOS.
Open a web page where you need to take a full-page screenshot.

Take a normal screenshot on iPhone or iPad.

iPhone/iPad without a home button: press the Power key and Volume up button together.
iPhone/iPad with a home button: press the Power key and Home button simultaneously.

Tap to open the Screenshot's thumbnail that appears on the screen.
The screenshot will open on display along with two tabs, Screen and Full Page.
Switch to the Full Page tab option.

Hit on the
command button.
Choose Save PDF to Files and select the folder location.

Hit on the
command button.
That's it. Your screenshot of a full webpage screenshot in Safari is now saved as a PDF file. As I mentioned, the full-page screenshot will not be saved as an image. Hence you cannot view it in the photo viewer. Instead, you would need a PDF viewer.
You can also edit the Full Page screenshot before exporting it to PDF. Tap on the crop icon to open Preview mode and resize the screenshot.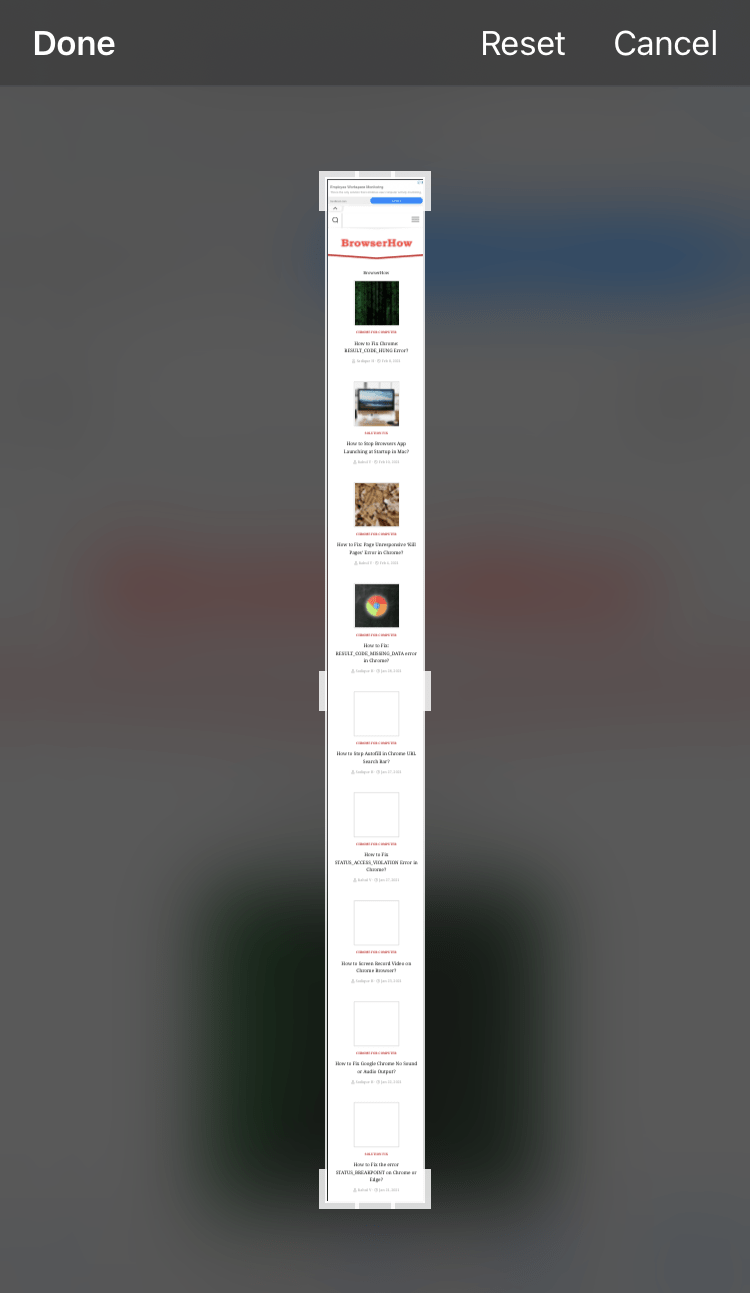 Hit on the Done command to save the cropping.
Bottom Line
This feature is helpful when taking a full-page screenshot, but I do not consider as ideal. Firstly, it only allows you to take screenshots on Apple's Safari browser and does not support other browsers like Google Chrome or Microsoft Edge.
Secondly, it does not allow you to save the screenshot in image format but in PDF. It would be best if it allows saving the Full Page screenshot as an image.
We hope Apple also adds this feature for the third-party browser application, but until then, it's good that this neat feature is added for Safari iOS.
Lastly, if you've any thoughts or feedback on How to Take Full Page Screenshot on Safari iPhone/iPad, then feel free to drop in below comment box. You can also report the outdated information.