The Opera Browser is one of the most reliable browsers in the world, with its superfast speed and ability to consistently provide its users with the absolute best features, enhanced settings, and advanced privacy and security.
Most people get attracted to the Opera browser because it is safe and reliable. It has also outshone Chrome in several aspects, and many prefer it over Chrome.
With Opera rolling out regular updates, it is bound to have an update for translating a webpage that is not in a language you know or understands.
With everything going online and internationally, we will stumble upon websites, not in English. In such a case, Opera Browser has the extension support to keep you afloat.
Translate a Web Page
We often come across websites or manuals on international websites that are not in our native language or any other language we seem to comprehend. It may cause inconvenience since much important information can be left out due to the language barrier.
With the Google Translate – Opera browser add-on, we can translate the webpage into a known language. Though Google does not officially support this, the developer has integrated what we need into this add-on or extension. However, there are certain limitations, as every other translation service does; it cannot translate the text within the images or pictures. Here are the steps to translate a webpage:
Launch the Opera browser on the computer.
Click on the Menu in the top-left corner.
Click on Extensions from the drop-down list, and select Get Extensions.
You will see the Opera add-ons stored in a new tab.
Search for Google Translate in the add-on search bar.
I added the direct link below.
Click on

in the right corner.
Select the Google Translate add-on from the plugin add-ons.
A dialog box will open for translation.
Paste the phrase or sentence you want to translate, and then click the button.

Alternatively, you can open the desired foreign website and select the text you want to be translated for you. By doing so, Google Translate automatically recognizes it for you and translates the text to your desired language.
We can also use the keyboard shortcut — Alt + Ctrl + P to auto-translate entire webpage within the Opera browser.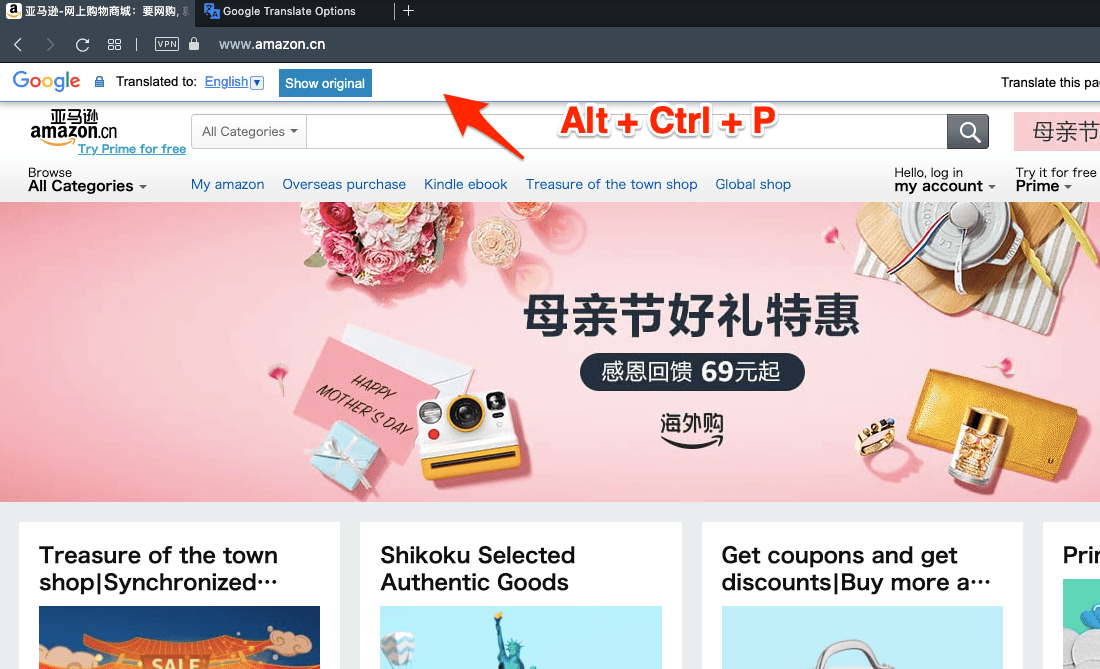 These methods will help in the successful translation of any web page that you want. If you want the process to be less cumbersome, you can select or copy a long piece of content or use the keyboard shortcuts, and your job will be done in a few minutes.
Bottom Line
With everything being so advanced everywhere, we often find ourselves in situations where we've to deal with international clients or their websites written in a language we hardly recognize.
The Opera add-ons have a solution for that as well. The add-ons provide additional support and services to Opera users. Google Translate is an excellent way to translate texts, phrases, or webpages on Opera Browser.
How has a translation of a webpage eased your way into browsing international websites?
Lastly, if you've any thoughts or feedback on How to Translate a Webpage in Opera Computer, then feel free to drop in below comment box. You can also report the outdated information.