Microsoft Edge has a built-in feature to block Misleading Ads that aims to protect users from deceptive online advertising. It uses advanced technology to identify and block ads likely to mislead or deceive users, such as those that mimic system warnings or fake download buttons. It protects the user from falling into a scam.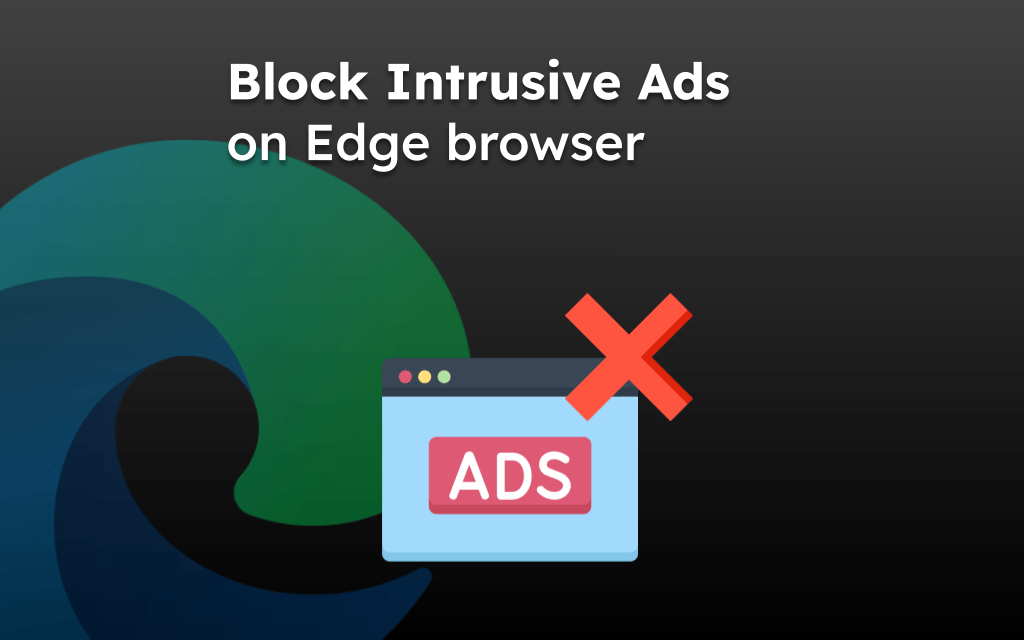 Online advertisement has taken the exponential curve these days. There has been a massive spike in online advertisement and digital spending. This has also resulted in a few cheap and misleading ad agencies on your devices.
These agencies typically use cheap techniques and lure customers with intrusive and malicious ads. Hence, it's always recommended to block these types of ads. Microsoft Edge browser has an in-built feature to block these ads. All you need is to enable the options under site settings.
This option only blocks misleading and intrusive ads while allowing acceptable ads on the website without hurting publisher revenue.
Block Misleading Ads
Some site shows intrusive or misleading ads that may distract the user and make them frustrated. It is always recommended to block such ads before they cause more harm to you.
Here are the steps to block misleading ads:
Launch the Microsoft Edge on your computer.
Click on the More  menu for options.
Select Settings from the list.
Switch to the Site Permissions from the sidebar menu.
Scroll down and choose the Ads option within Site permissions.
Toggle the button to turn ON to block misleading or intrusive ads.

This will block only misleading or intrusive ads and all the acceptable ads to display on the website. This way, a genuine content creator or online publisher will be rewarded, and a website meant only to make money with illegal ads will be punished.
Bottom Line
Some websites that use malicious ads to attract users should always be punished for such ads. The in-built ad blocker for windows edge lets you do just that by blocking such ads.
Similarly, we can also block misleading and intrusive ads on Edge Android using a built-in ad blocker. Enable the ad blocker extension, and the Edge will automatically disable ads.
I hope you find this helpful article and implement it in your daily life for more convenience and ads-free browsing on Edge.
Lastly, if you've any thoughts or feedback, then feel free to drop in below comment box. You can also report the outdated information.