Samsung Internet Browser adblocker is very useful for blocking annoying advertisements. To enable this Ad Blocker, open the Ad Blocker option and download and enable any of the extensions you prefer. You will be navigated to PlayStore and install the Ad Blocker app within the Samsung Internet.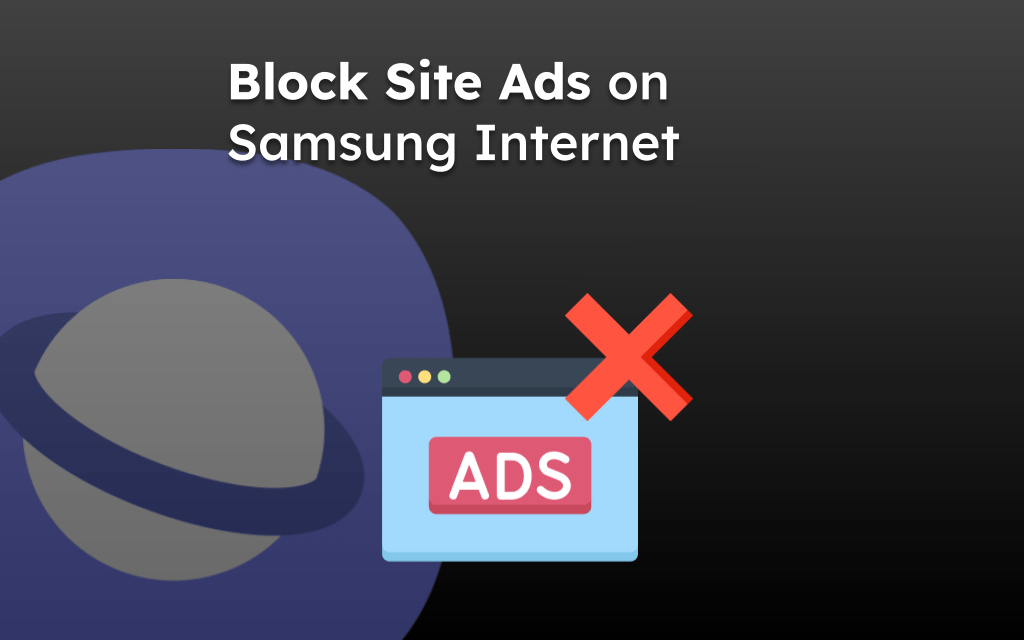 Wouldn't it be great if you could browse without any interruption from advertisements? But websites these days add pop-ups every second you click on something, directing you to other websites. Annoying, right? The same happens with banner ads and full-screen advertisements.
Advertisements can annoy you, but the Samsung browser has built-in ad-blockers, which can block ads and other harmful scripts to keep your internet activity safe.
Thankfully, the Samsung Internet browser has built-in support for adblockers that will disable ads from all websites.
Enable Ad Blockers
The advertisements help generate extra revenue on multiple websites. It's all about making that extra few pennies.
However, these ads might hinder your workflow or daily internet consumption. So enabling Adblock in the Samsung browser is essential if you don't want to see any unwanted ads.
Here are the steps to turn on Ad Blocker:
Launch your Samsung Internet browser.
Tap on the More menu on the bottom right side of your screen.

Choose the Adblockers option from the menu list.


A window with multiple ad blocker options will appear on your screen.

Tap on any of the Ad Blockers from the list to download.

It will navigate you to the Play Store, and you can download a Samsung Internet extension from there.
Don't worry about which one to select. All of these ad blockers are best in class and offer phenomenal ad-blocking services, which include blocking:
annoying pre-roll video ads
ads that hide and then appear
ads that suddenly appear
ads that waste data
sexual ads
tracking
pop-up ads
forced redirects ads
The AdBlocker will help eliminate all unwanted ads and layouts that will help clear the browsing experience. However, using the blocker also hurts the publisher's ads revenue which I kind of displeasing.
Bottom Line
Since most ads are annoying and have been a headache for people, AdBlock can help you show the least ads and pop-ups. Not just that, AdBlock can protect you from harmful links that contain a virus, ransomware, or any other attacks by hackers.
I use AdGuard content blocker because it works well, even on media consumption websites. If you are constantly trusted by the aggressive online ads on different websites, then AdGuard can effectively remove all such ads. Also, it blocks mature ads with its unique algorithm, which makes advertisements family-friendly.
It is true that when you use adblockers, website revenue will take a massive hit. Because most websites provide free content and use advertisements to cut operational costs, if you like or want to support websites like "BrowserHow.com," you can put such sites in the allowlist option to display ads. We are committed to minimal ad experience.
Lastly, if you've any thoughts or feedback, then feel free to drop in below comment box. You can also report the outdated information.