The Microsoft Edge browser has built-in support for printing the page when connected to a Printer. However, it also offers a feature to save the web page as a PDF file when you cannot print the hard copy of a page. The Save as PDF under available printers will help in saving the web page in PDF format locally for offline access.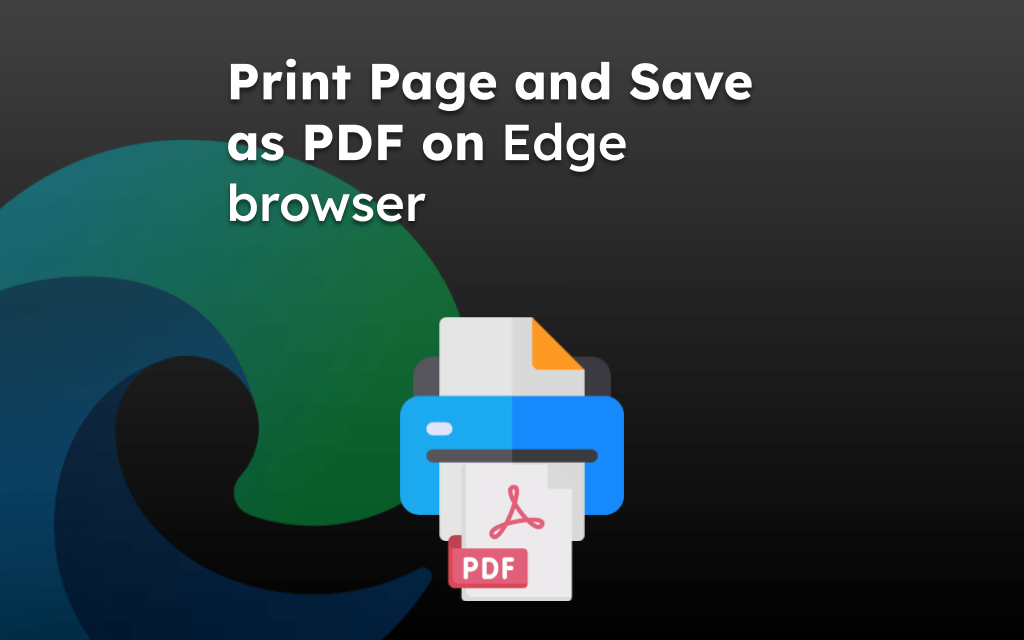 We can save a web page in HTML format for offline access. Similarly, we can print and save a website page in PDF for offline reference. These PDF files can also be shared and opened by any reader, like any other PDF file.
Microsoft Edge offers an inbuilt feature to save the website as a PDF file when we want a print. We can also customize the file layout and settings while printing to save the PDF in the required layout and structure.
You can use the keyboard shortcut Cmd/Ctrl + P to print the webpage Save as PDF and choose layout modes like Portrait or Landscape.
Microsoft Edge also has a built PDF reader that opens the PDF file within the browser area.
Print and Save as a PDF
Microsoft Edge offers the feature to print the webpage and save it as a PDF file without the help of any extension or software. One should know how to print from the Edge using this fantastic feature.
Launch the Microsoft Edge on your computer.
Open the Website URL you need to print and save it as a PDF file.
Click on the More menu for options.
Select the Print… option from the menu list.
Under the Printer drop-down, select the Save as PDF option.

Customize the Layout and other Print settings if required.
Hit the Save command button to save the page as a PDF file.
This will automatically create a PDF file and save it locally on the computer system at the selected location. You can also open the PDF document in the Edge browser, which supports the PDF reader.
Bottom Line
The Microsoft Edge browser has the feature to print and save web pages. These PDF files can be saved locally in the computer storage and shared externally. You can also use these PDF files as an offline webpage version.
Similarly, you can also save the web page as a PDF file in the Edge Android browser. However, the Edge app on Android does not have PDF reader support, you might need a third-party app for reading PDF file.
What do you think about the feature that lets you have a web page as a PDF file? Do you prefer taking the hard printouts or saving the files as PDFs?
Lastly, if you've any thoughts or feedback, then feel free to drop in below comment box. You can also report the outdated information.