If you're reading an article or a page in your Edge browser and want to forward the link to other devices quickly, you can do it without worry.
Microsoft Edge allows sending the link within connected devices. You can send the links between Edge browsers installed on Windows PC, Mac, Android Phones, etc., signed in with the same Microsoft account.
You can also share the link using social and communication media apps like Twitter, Email, etc. However, you would need these apps installed on your Windows device.
If you use an Android phone, you can use the YourPhone app to send the link and files between the phone and PC.
Quick Share and Send
The Microsoft Edge Chromium browser supports quick sharing and sends links between your Android and Windows PC. You can choose different Windows apps like Twitter, Linkedin, and Facebook to share links on social media.
Here are the steps that will help you to use the quick share:
Launch the Edge browser on the computer.
Open the Website URL you need to share.
Click on the More for options menu.
Choose the Share option command within the menu.

Select the medium from the available apps — Email, YourPhone, Twitter, etc.
This will automatically forward the link to the selected app and allow it to share with the chosen recipient. The link will automatically open or be available when your recipient device is online.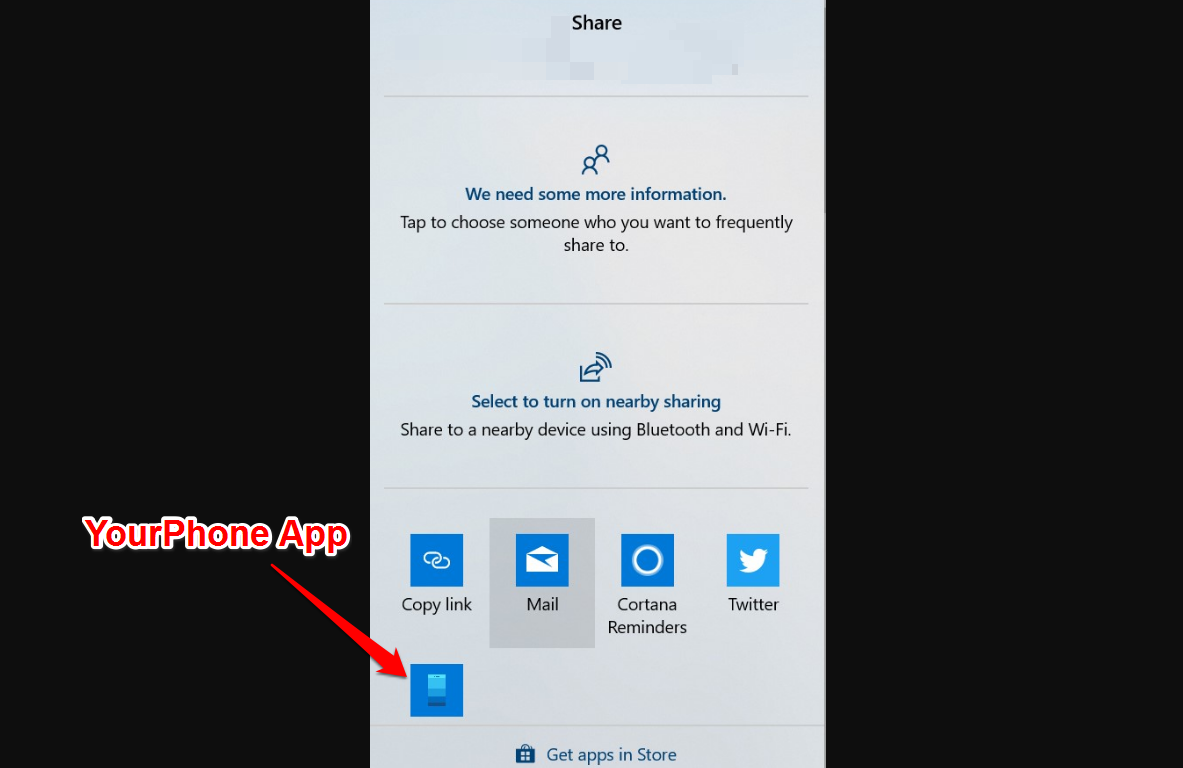 As mentioned, the sharing between Android and Windows will work only if the YourPhone app is present.
The quick share option is available only in Microsoft Edge for Windows but not Edge for Mac.
Bottom Line
Microsoft Edge allows sharing web pages and URLs using the social media apps available on the Windows PC. You can also send the links from the Windows computer to your Android Phone using your phone App.
Similarly, you can also share the links from Edge for Android. But it would be best to have all the apps for sharing on your mobile phone.
What do you think about sharing the link on Edge's computer? Do you use this feature to share the link?
Lastly, if you've any thoughts or feedback on How to Share a Site Link from Edge browser from Windows OS, then feel free to drop in below comment box. You can also report the outdated information.