If the website misbehaves, we generally reload the page so that the new files from the web servers are loaded and the issues are rectified.
Similarly, in the Apple Safari browser on iPhone and iPad, you can reload the pages using the reload button. However, for a hard refresh, you need to clear the stored cache data and perform a reload.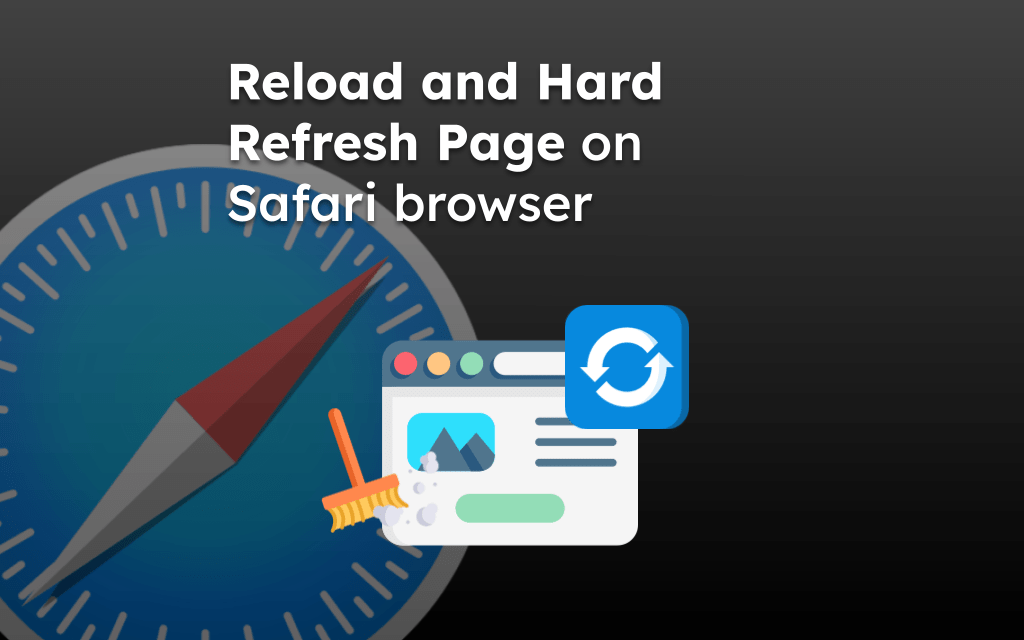 When scrolling through a page or a social media site, we try to get the latest updates on the top. We need to refresh the page or reload the website to do that.
The reloading will help download the fresh content from the server and fetch the new files and images. It also helps in eliminating the temporary errors that arise on the webpage.
Hard refresh deletes all the cached files and cookies stored from the browser. Hence, it makes the web experience smooth and swift. Perhaps, you should also consider clearing the browser data from the browser.
If you are a website developer or owner, you might also need to see the Safari browser changes, which need reloading.
Reload or Refresh Website
We can quickly hard refresh a website page within the Safari iOS browser. It will help in clearing any web browser issues.
Here are the steps to refresh a page:
Launch the Safari app on iOS/iPad.
Open the Website URL that you want to reload or refresh.
Tap on the Reload icon to refresh the page.

It will reload the webpage and download the fresh files into the browser. You can also pull down the webpage to refresh the page.
Reloading will connect you online to a live server if you are not connected to the internet and reading the offline pages. Knowing how to refresh a page on iPhone or iPad is handy in numerous situations.
Bottom Line
The hard refresh or reload will delete all the cached files from the website that are stored in local storage. Hence, the fresh files will be loaded from the website server.
Alternatively, you can use the clear cache option available within Safari on iPhone or iPad to delete files.
I occasionally encounter page errors when loading a heavy website; in such cases, I perform a reload on the browser. It helps eliminate the error and reconnects me online.
Similarly, you can also hard refresh the webpage on the Safari Mac computer. It will delete the entire cache and cookies of the page.
What do you think about the hard refresh and reload in Safari iOS? How often do you use the hard reload?
Lastly, if you've any thoughts or feedback, then feel free to drop in below comment box. You can also report the outdated information.