The Apple ecosystem is deeply integrated and connected with devices signed in with the same Apple ID. The Apple Safari browser for iPhone and iPad has integrated with AirDrop, which helps send links and files between Apple devices. We can easily send links from Safari on a handheld device to any connected Mac computer.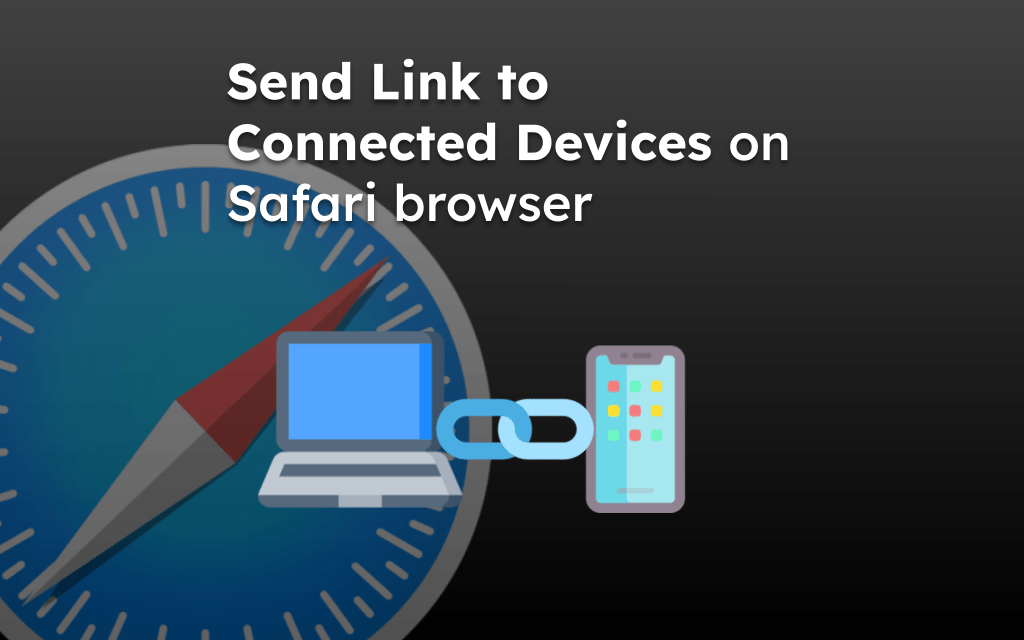 We are addicted to our mobile phones these days. Everyone carrying a phone in their hand is pretty common. We spend almost half of the day on the phone.
Often when we travel in public transport like the metro, trains, buses, etc., we read or check social media while commuting to our destination. We might find an interesting article to share with our friends. In such cases, we can share the link using various mediums.
We keep that article either bookmarked or transfer it to the reading list. When we can access our Macbook, we can forward or send the link without issues using AirDrop.
What if you want to directly share the link from your iPhone to your Mac computer? In that case, you can use a built-in feature known as AirDrop. The Safari browser supports AirDrop, which can help send the link within the Apple ecosystem.
Forward Link using AirDrop
You can easily send the links between the devices using the Safari browser. You can send the link from iPhone to iPad or even to a Mac computer using AirDrop.
Launch the Safari app on iPhone or iPad.
Open the website URL which you want to send to Mac.
Tap on the Share share icon.
From the available list, select the AirDrop option.
Lookup for the Devices ready for AirDrop safari sync.
Tap on the Device to send the Link to the MacBook desktop browser.

It will send the link to another selected device and open the URL in the default browser. If the default browser is set to Chrome, the website will be launched in Chrome instead of the Safari browser.
Bottom Line
AirDrop is a fantastic feature available on Apple devices. The Safari browser supports AirDrop to send links between network-linked devices.
Additionally, AirDrop can also help in transferring files between the Apple ecosystem. Similarly, you can send a link from Safari macOS to iPhone or iPad.
The major point you need to consider here is that you must have the same ID in both the iPhone and the MacBook or the iPad where you transfer the URL or at least be connected to the same network for faster transfer.
Let us know your thoughts about sharing the link between the Apple devices using AirDrop.
Lastly, if you've any thoughts or feedback, then feel free to drop in below comment box. You can also report the outdated information.