Among the oldest browsers, Opera has created a massive segment of a loyal fanbase. And the reason for the same is hardly a secret. The plentitude of baked-in features, a smooth user interface, and the fact that it is based on the Chromium source code all seem to have worked wonders for it.
However, when it comes to processing and playing embedded videos from a website, it seems to give the users a hard time. There have been numerous complaints from users regarding their inability to play a video.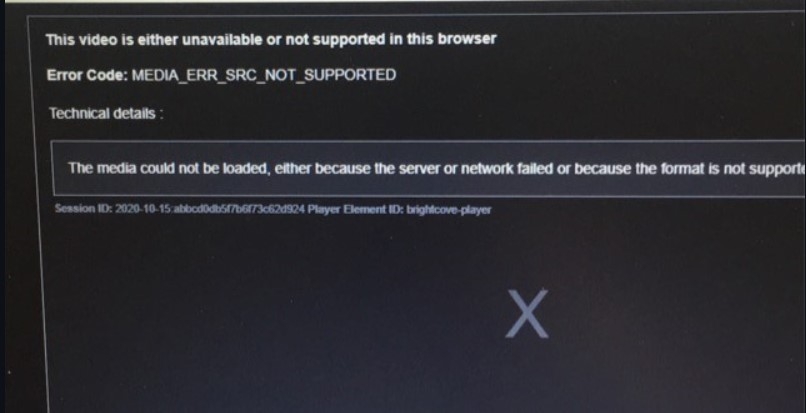 When they try to do so, they are greeted with a message that says, 'This video is either unavailable or not supported in this browser'. The Opera Browser also spells an error code: MEDIA_ERR_SRC_NOT_SUPPORTED.
If you are also getting bugged by this issue, then fret not. We have shared a few nifty workarounds in this guide to help you rectify this error. So without any further ado, let's check them out.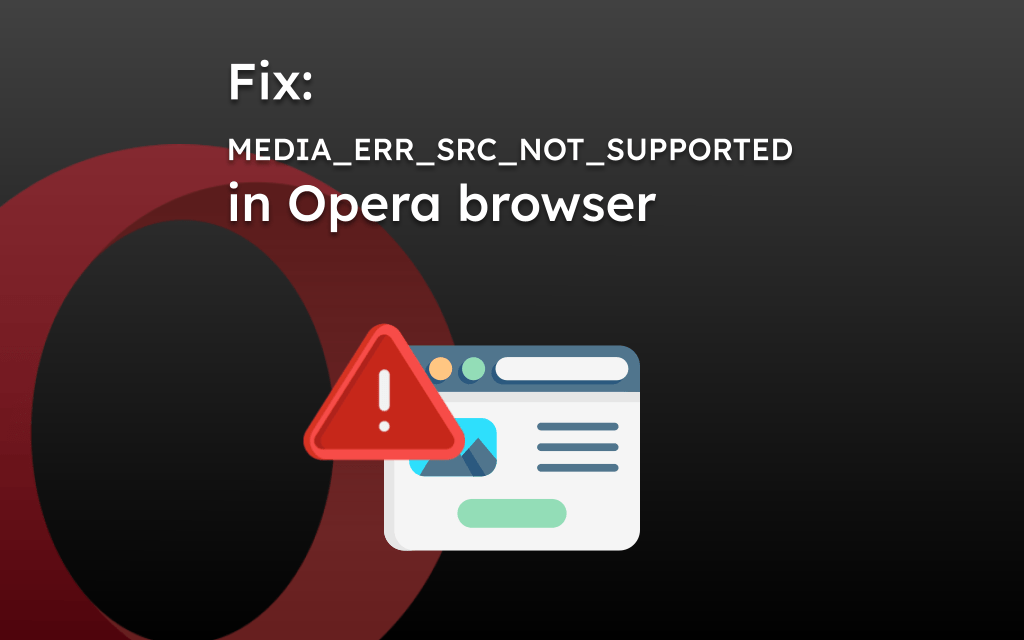 Disable Opera VPN
Opera has a built-in VPN that allows you to route your network traffic via a foreign server and browse anonymously. However, sometimes, a website might not send back the data to the original client if it runs on a Virtual Private Network.
Therefore, if you have enabled the browser's built-in VPN, it's better to disable it now. Here are the steps to follow:
Launch the Opera browser on the computer.
Click on the VPN icon situated left of the address bar.
Disable the toggle next to VPN Connected, and your task stands complete.

Now try playing the video of your choice and check whether the underlying issue has been fixed.
While a VPN comes with many goodies, including that you can access geo-restricted content, some websites might not function correctly if you have the VPN enabled. So it's better to keep this virtual network turned off while interacting with such sites.
Enable Trackers
Trackers keep a tab on your daily browsing activities to send personalized content. However, many users see it as a privacy risk and prefer to keep them disabled.
But doing so could, albeit seldom, result in the breaking of some sites as well. Therefore, you could consider enabling these trackers so that they can carry out their default functionality.
Launch the Opera browser on your PC
Click on the Menu situated at the top right.
Scroll to the Privacy & Security section.
Disable the Block Trackers toggle button.

It will disable the tracker blocker in Opera. Now refresh the site that could not play the video and verify if it fixes Opera's media_err_src_not_supported error.
Enabling back the trackers might spell out a less secure browsing environment, so you must decide on this trade-off accordingly.
Clear Cache and Data
It's always a good idea to keep the temporary data at the very least. Not only could they slow the entire browser, but they could also have negative consequences in properly loading some sites. So it would be best to consider regularly deleting the browser cache and data. Here are the steps to clear browser data:
Launch the Opera app on your computer.
Keypress the
It will bring up the Clear Browsing Data dialog box.
+ + shortcut key combinations.
Select Cookies and other site data and Cached images and files checkboxes.

Hit on
and wait for the process to complete.
Try playing the video concerned and check whether the issue has been resolved.
Clearing these data might sign you out of various sites, but this is a one-time scenario. Once you log into the sites, the cookie data will again get populated.
Turn off Media Flags
Note: The flag is no longer available. You can skip the section.
Opera has its separate Flags section that is used to test experimental features. Many tech enthusiasts try it to check out the latest bleeding-edge features before everyone else.
However, being experimental, flags could probably disrupt the normal flow of the browser. So if you have enabled any such flag belonging to the Media domain, consider resetting it to its default state. Here are the steps to do:
Launch the Opera browser on a computer.
Open the

opera://flags/

page on the browser.
Type in media in the search bar.
It will bring in all the media-related flags and ensure they are set as Default.

If you see any as either Enabled or Disabled, change it back to Default.
Once that is done, restart your browser for the changes. Then try accessing the media file and check if it fixes the media_err_src_not_supported error in your Opera browser.
These flags undoubtedly allow you to test new and intriguing features, which may or may not make it to the stable build. On the flip side, though, it also comes with a few caveats, so for general everyday usage, it's better not to interact with these flags.
Switch to a Different Browser
The browser is quite infamous for not supporting particular codecs. Furthermore, according to Opera Forum Moderator, there are some codes that Opera can't play, primarily due to licensing issues. As a result, it relies on the OS to play that media.
So if your OS can't play those codecs, then the browser wouldn't be able to do so as well. In such cases, there's only one way out; consider switching to an alternate browser. In this regard, there are quite a few computer browsers that you may give out a try.
Tweaks for Old Opera Builds
If, for some reason, you are still using an older variant of Opera, then we would suggest you update Opera to the latest build right away. However, if you don't plan on doing so yet, there are a few tips you need to keep in mind.
First off, make sure to disable the Encrypted Media flag from the browser's Flags page.
Next up, you should also disable the Click to Play feature.

Likewise, it would be best to consider disabling the Opera Turbo feature.
All these three features have already been removed from the newest build of the browser. So if you are on the latest version, you no longer need to look for these functionalities, as they have already been dealt with.
Bottom Line
So with this, we round off the guide on fixing the browser error in Opera; the combination of the first and third managed to spell out success for me.
The media codec issue was rectified by disabling the built-in VPN app and clearing the browser's temporary data. I was able to play the video without any problem.
Let us know which method worked out in your case for fixing the MEDIA_ERR_SRC_NOT_SUPPORTED error in Opera and also if you have tried anything else that fixed the issue.
Lastly, if you've any thoughts or feedback on How to Fix: MEDIA_ERR_SRC_NOT_SUPPORTED in Opera browser, then feel free to drop in below comment box. You can also report the outdated information.