Internet browsers are essential for any modern device, allowing you to access the vast worldwide network. Over many years many web browsers were developed and dissolved. Some have evolved and exist today.
Though Windows PCs come with Microsoft Edge pre-installed, several Microsoft Edge alternatives exist.
Web browsers are built with many different features and functionalities. Some offer a built-in download manager, while others come with inbuilt VPN services.
We have some great options for you if you are fed up with your old browser and looking for new browsers for Windows PCs with new features and security. Here is the list of the best browsers for Windows PCs and laptops you should try:
Google Chrome
Google Chrome is the fastest browser compared to the other browsers. It is quite popular today with its extensive features and options.
Developed over the Chromium browser project, Chrome is still the best stable browser that receives updates and is maintained regularly. However, alternative browsers like Edge, Firefox, etc., compete pretty well with Chrome.
The only demerit often complained about is memory and CPU optimization. There are specific solutions to resolve this problem, though.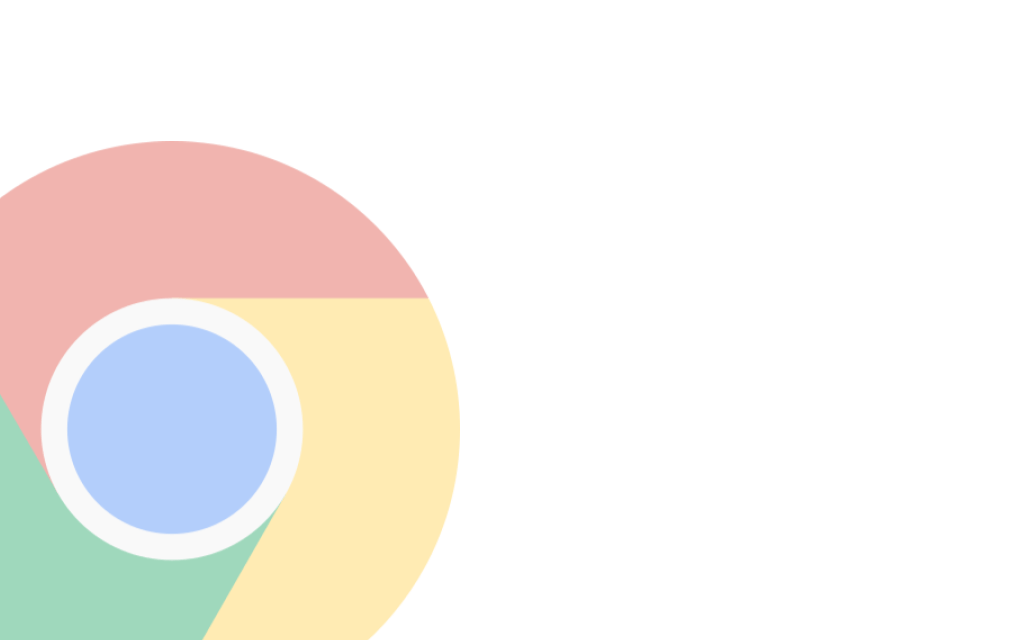 Chrome comes with all the necessary features every user needs, like bookmarking favorite links and saving and managing passwords, address autofill, changing the color and themes, unlimited extensions support, and the secret browser known as incognito mode.
Here are a few of the features you can consider:
One of the fastest Mac web browsers out there.
The immense library of extensions helps solve every problem, from taking notes to virus protection.
Support parental control.
A sandbox security model that prevents the browser from interacting with certain OS functions.
Apart from Windows OS, we can download and install Chrome browsers on all major operating systems like Linux and macOS, which come pre-installed on ChromeOS and Android Phones.
Microsoft Edge
Microsoft Edge runs on Chromium-based source code instead of EdgeHTML. With the 2020 Windows 10 update, Microsoft shipped the Edge Chromium as the default browser for PC.
Microsoft developer has pulled out all the Google-based codes from the Chromium source code and re-modeled them with Microsoft. It's good news for all who have privacy-related issues with Google products.
You can sign in with your Microsoft account; it supports Microsoft 356 and a Hotmail or Live account. Microsoft account sign can sync your data across the signed-in devices.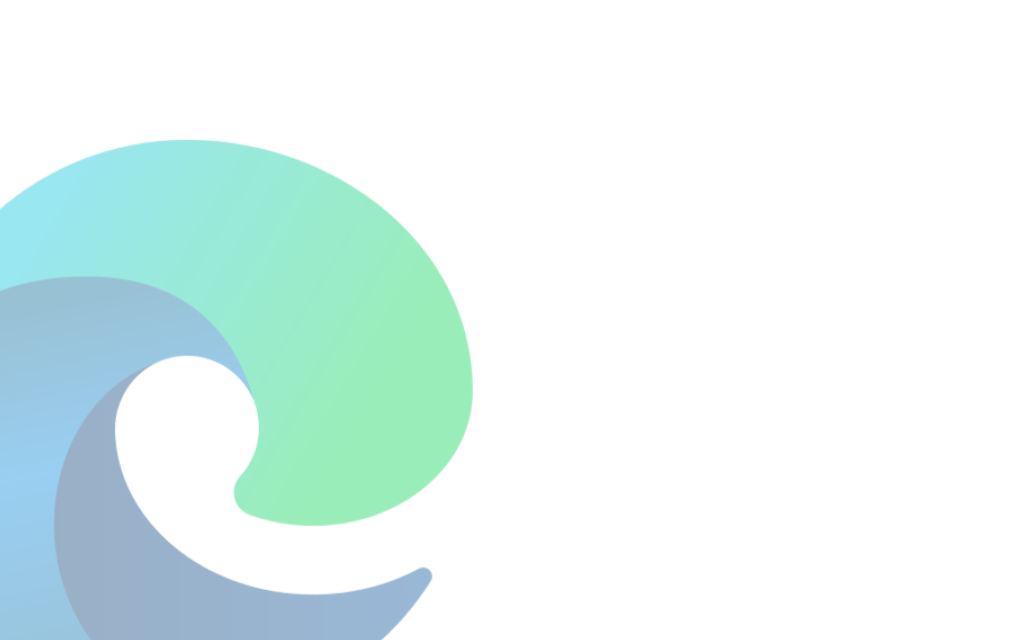 Since New Microsoft Edge is built on Chromium, it supports all the Chrome extensions on Edge. Its simple design and rich features make the Edge the best alternative to Chrome. One can easily share website links directly from Android devices to the desktop Edge Browser and vice versa.
Learn a few noteworthy features of the Edge browser:
Apart from the Windows OS, Microsoft Edge is available for Xbox One, Android, iOS, macOS, and Linux OS. It is one of the best and most fully compatible browsers for Windows PC.
Mozilla Firefox
Mozilla Firefox is one of the fastest and most stable browsers competing directly with Google Chrome and Microsoft Edge.
Firefox is very popular in the Linux ecosystem as it has features like tracking protection to prevent unwanted domain requests. Thus, it loads the page relatively faster and is more privacy secure than others.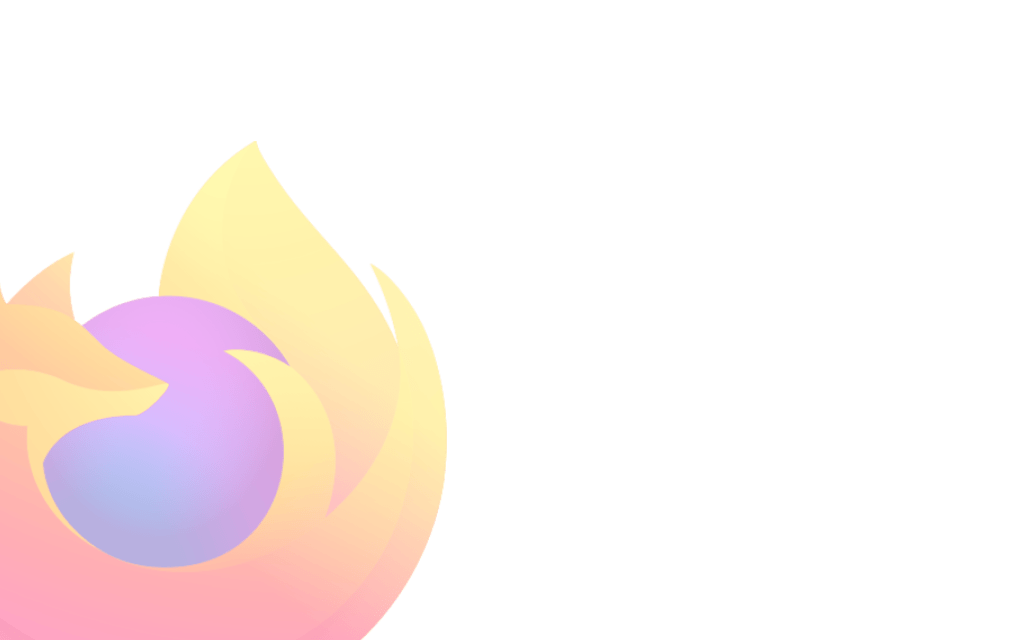 Firefox has a well-designed, clean, and simple UI, remarkably easing navigating and using Homepage icons.
All the essential features like bookmarks and favorite URLs, password management, form and payment autofill, etc., are available. You can add a guest account for quick sign-in, and of course, you can sync data via logging into the free Mozilla Firefox account.
Features of Mozilla Firefox:
Majorly built for and supported by the Linux OS community, the Firefox browser is also available for Windows, macOS, Android, and iOS.
Opera Browser
The Opera browser was a Java-based web browser in the early days on Symbian phones (Opera Mini) and Windows older versions (XP and prior). Over the period, they've evolved in using the latest web technology, but the popularity rate has dropped significantly due to new market players.
However, the newest version of the Opera browser is actively developed, giving a tough time to less competitive browsers like Maxthon, Brave, and Firefox. It can be considered a decent browser option for Windows OS.
The browser is based on Firefox source code/blink-engine and Chromium-based source code, providing decent speed and HTML rendering. Though Opera originally planned the browser to support smartphones, its UI has a left bar with all the web apps.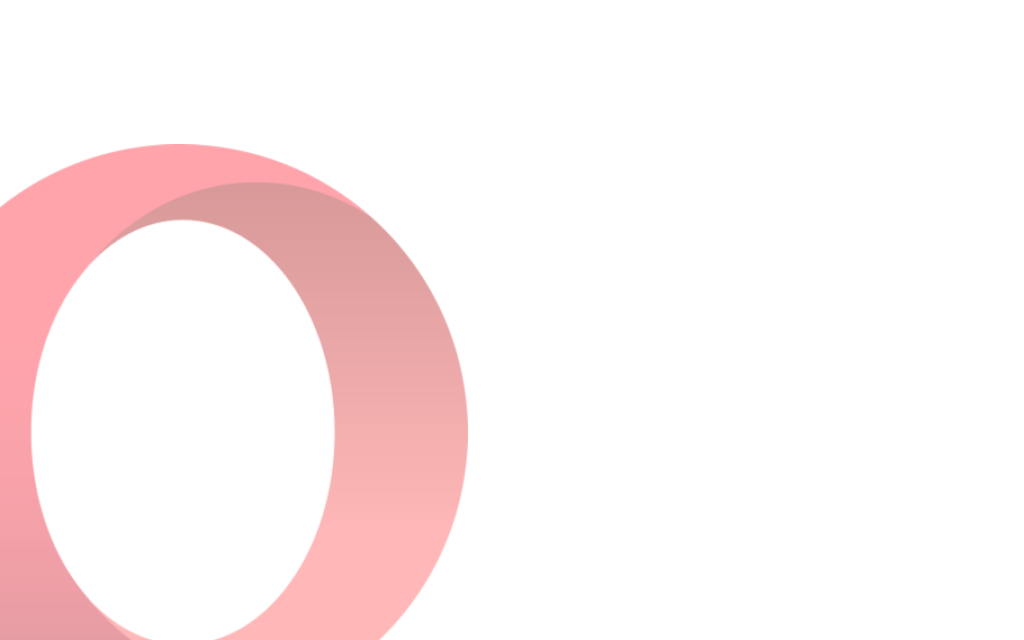 Opera supports both Chrome extensions and Firefox add-ons due to its build nature. It comes pre-installed with Adblocking, Website Tracking, and VPN support in private mode.
Like other popular browsers, even Opera supports cross-device sync with the Opera account sign-in. Apart from the Windows OS, the browser is also available for macOS, Linux, Android, iOS, and essential featured phone devices.
Features of Opera browser:
Built-in Ad Blocker that makes your browsing fast and without any distractions.
Built-in Free VPN allows users to enjoy high-quality VPN for free and browse torrents without any security issues.
Clean UI that makes browsing more effortless.
Turbo, which makes the Internet faster by compressing the data.
Though one of the fastest browsers, Opera lacks security extensions, so it has an in-built VPN service.
Vivaldi Browser
Opera browser co-founders originally developed Vivaldi. Hence, the Vivaldi browser is very similar to Opera. Vivaldi is also based on Chromium and Blink-Engine, which supports all Chrome extensions. The browser is very customizable, as the interface might look similar to the Opera browser.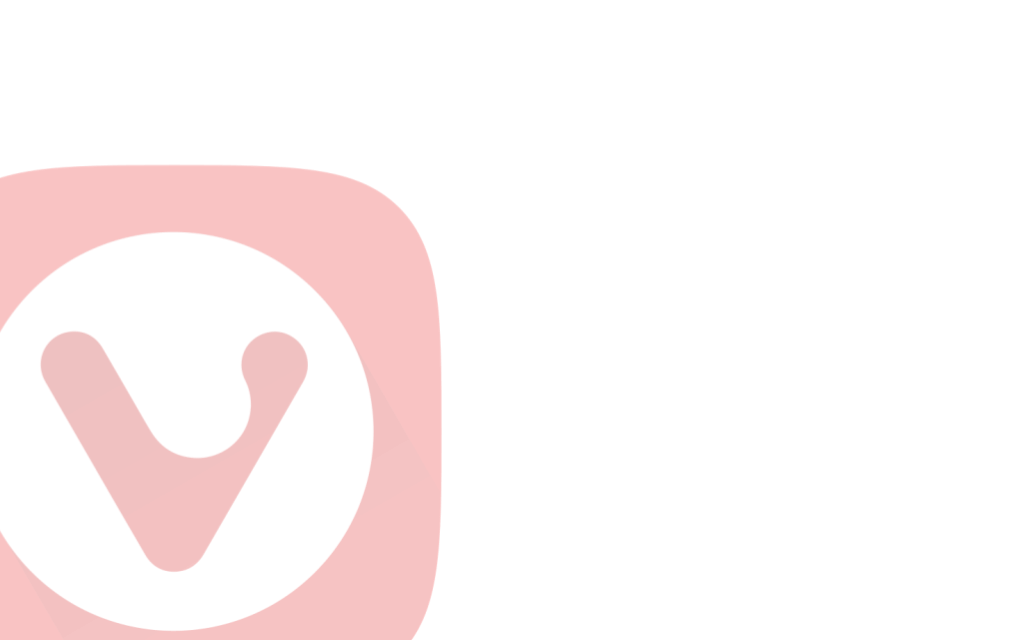 The browser supports all Chrome extensions and has unique features like mouse gestures. It has a data sync feature and one web panel for quick access. Note-taking and the split-screen view are also supported in the Vivaldi browser. The Vivaldi browser is available for Windows OS, macOS, and Linux devices.
Features of Vivaldi:
Easy to download and Install, Its simple installation process does not ask you to download third-party software.
Incredibly customize-able.
Reader View optimizes content for easier reading.
Handy Navigation Control.
Despite having no flaws, the browser tends to use most of the system resources.
Brave Browser
The Brave browser is a relatively new web browser with built-in ad-blockers. Brave is a privacy-focused browser. Hence, its private mode is integrated with Tor for more privacy and security. It has a pay-to-surf model that promises to share part of the ad revenue earned by Brave with the users.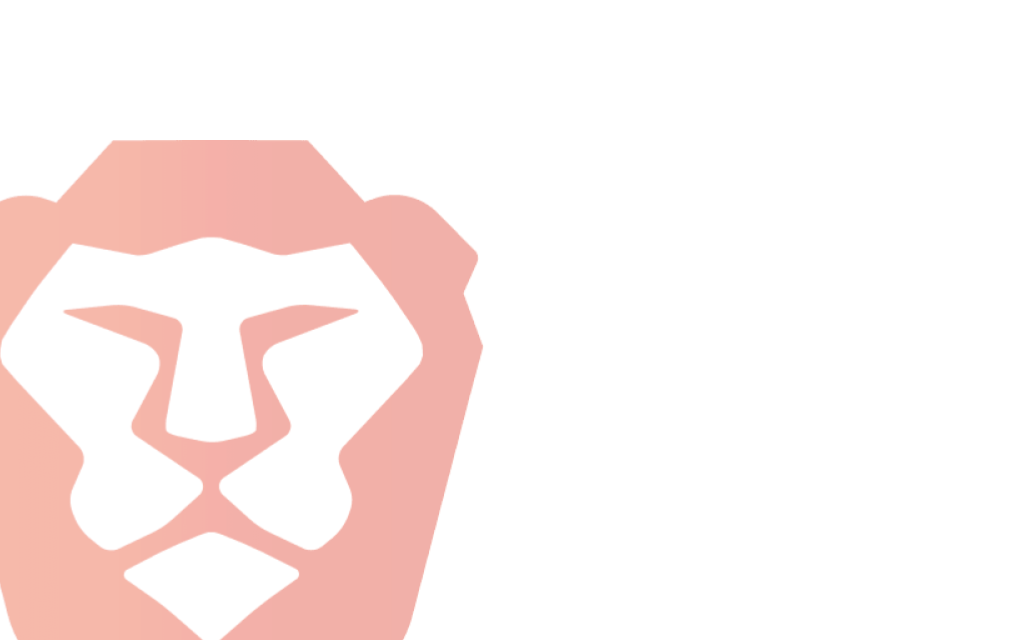 Brave has more than twenty search engines for you to choose from. Since the browser is open source and chromium-based, the browser is high-speed and has frequent stable updates. The Brave browser is available for Linux, Windows OS, and macOS computers.
Features of Brave Browser:
It blocks data-hijacking Ads.
Highly secure and reliable, it lets you use Tor browsing in the tab and hides your history and IP from mischievous sites.
Earn Rewards by looking at privacy-respecting ads.
Distills Page Function that removes unnecessary data on the page and makes content easier to read.
While the latest browser lacks some extensions, plug-ins, and add-ons that are gradually updated occasionally, it fully supports the Chrome Web Store.
Maxthon Cloud Browser
Maxthon is one of the earliest cloud web browsers supporting running cloud applications and syncing on the device. It provides web cloud storage to all its users for backup and storage.
Maxthon has many pre-installed tools like a screenshot tool, built-in Adblock Plus, night mode, password manager, a notepad, a calculator, and a tool to capture video and web pages.
The browser has Webkit and Trident HTML rendering engine, which makes the browser as fast as Chrome. Trident is an ancient and modern site, and web apps work sloppy on Trident due to a lack of compatibility. However, Maxthon is an entirely stable browser and has frequent updates from the developers.
Features of Maxthon Cloud Browser:
Keeps the PC's working condition optimized while working on it.
It does not slow down the system's performance.
It works on Windows, iOS, Mac OS, and Android devices.
It removes distracting features peculiar to specific websites.
Maxthon is a great browser, but it does not have as many good extensions available on its store as Chrome.
Chromium Browser
Chromium is an open-source web browser, which means you can edit the browser's source code to your needs. The browser is very customizable. Chromium is exactly like Google Chrome. However, many things in Chromium are not like Google Chrome.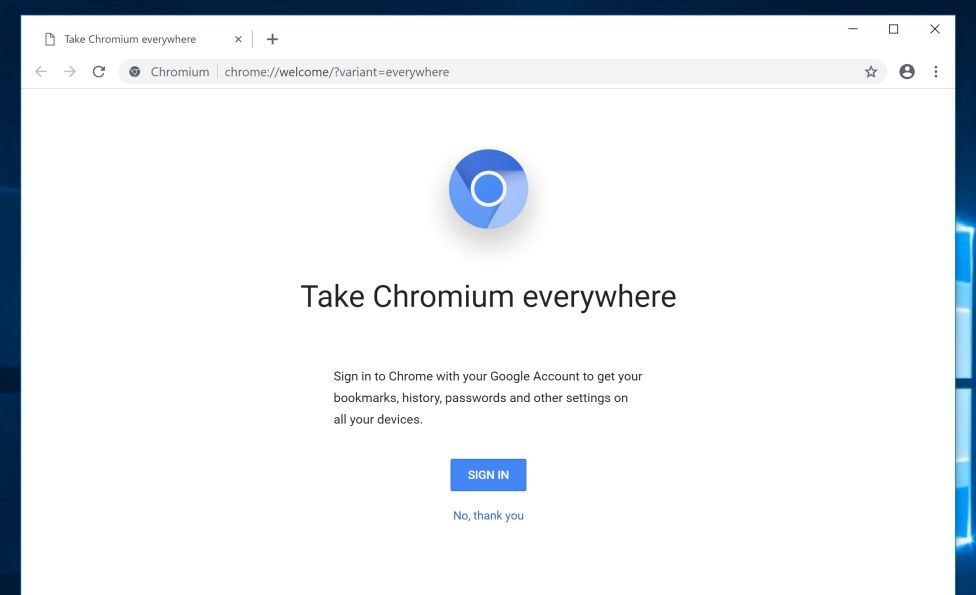 Chromium does not have automatic update support, and codes for audio/video are not pre-installed on Chromium. Even more, Chromium does not have a default player. However, Chromium uses the Google Chrome web engine, which is fast as Google Chrome.
Features of Chromium Browser:
Chromium is available for Windows, Linux, macOS, Android, and BSD devices.
It uses the Google Chrome web engine.
It also has the guest and sync feature.
The browser is very customizable.
However, Chromium Browser must be updated and installed manually and has no built-in media codec support. Since Chromium is an open-source browser, the source code is updated daily, and there are frequent updates, thus making it not the most stable browser.
Torch Browser
The Torch browser is a Chromium-based browser with a built-in torrent downloader, which means you can directly open and download torrent files from your browser. Since it is based on Chromium, its speed is similar to Chrome.
It also has a media grabber tool that you can use to download any videos—audio, etc., from any website. Torch also includes download accelerators like the turbo mode of Opera. The UI is precisely similar to Google Chrome, so you will have no difficulty using the Torch if you are a Chrome user.
Features of Torch:
A user-friendly interface allows users to set the browser's appearance with stunning themes.
Additional features, such as a built-in torrent client and video download manager.
Free service that helps in organizing YouTube videos efficiently.
Ability to share website via social media directly from the browser.
The only flaw is that Torch installs several extensions and toolbar extras like Torch Music, Games, and Shopping that we didn't necessarily want. But you can remove it later and enjoy browsing.
However, the Torch browser is only supported on a Windows device.
Bottom Line
These Windows PC browsers are some of the most advanced and feature-rich browsers from reputable software companies. You can easily use them with confidence and trust.
Which is your favorite browser among the top web browsers for Windows PC?
FAQs
Which browser is safest for Windows?
The Windows OS's pre-installed browser – Microsoft Edge, is the most compatible and safest browser for Windows PC.
Which is the Fastest Browser for Windows PC?
Microsoft Edge, Firefox, Google Chrome, and Opera are the safest and fastest browsers for Windows PC.
What is the best browser for Windows PC?
The best browser for Windows PC would depend on your preferences and needs, but popular choices include Google Chrome, Mozilla Firefox, Microsoft Edge, and Opera.
Which browser is recommended for Windows 10?
For Windows 10, browsers like Google Chrome, Mozilla Firefox, Microsoft Edge, and Opera are among the top recommendations due to their compatibility and features.
What are the top browser choices for a Windows PC?
Due to their performance, security, and features, the top browser choices for a Windows PC often include Google Chrome, Mozilla Firefox, Microsoft Edge, and Opera.
Which browser best suits a laptop running Windows 8.1 & Windows 7?
If you're using a laptop with Windows 8.1 and earlier, you can consider using browsers like Google Chrome, Mozilla Firefox, Microsoft Edge, and Opera, which are known to work well on this older operating system.
Lastly, if you've any thoughts or feedback on 7+ Best Browsers for Windows PC, then feel free to drop in below comment box. You can also report the outdated information.