The Microsoft Edge browser has the reload button next to the address bar. It also supports the hard refresh where the stored data like Cache and Cookies are removed from the browser. There are multiple ways to perform a hard refresh, but you can also manually clear the cache and cookies data from the browser.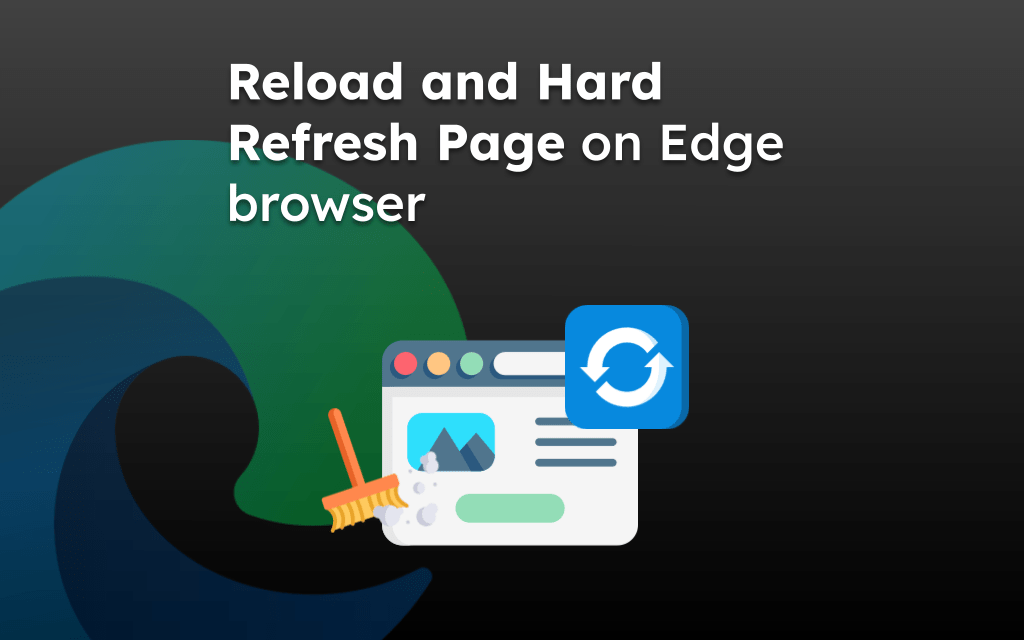 There are always some or other technical issues that we face every day. It can happen to anyone at any time. We often face the problem of the web pages not responding or reloading as we want them to. Well, that's pretty interesting!
It can also be an issue with the web browser or website server. If we know that the website is fine, but our browser is clogged with too much cache, then a hard refresh often helps.
There are two types of refresh: soft refresh and hard refresh. The soft refresh reloads the page without deleting any cache storage from the browser.
On the other hand, hard refresh or hard reload will typically try to download the new files and delete the existing data from the browser cache. This helps resolve the most common issue of the websites not responding or displaying the same old page content.
The Microsoft Edge computer browser does support hard refresh, where it deletes all the cookies and cache of the website.
Hard Refresh and Reload
The hard refresh will remove the cache and cookies stored in the browser. It helps provide a user-friendly experience and downloads new files from the web server.
Here are the steps to hard refresh:
Launch the Microsoft Edge on your computer.
Open the Website that you want to refresh hard.
Press and hold the
on Windows or on Mac.
Hit on Reload  on the browser next to the URL bar.

It will completely hard reload the webpage and help load the new assets and files from the server.
The data stored in the browser cache, images, static assets, etc., are deleted. The browser will request new files from the server, giving a cleaner experience.
Bottom Line
The Microsoft Edge hard refresh will delete the cache and cookies for the site. However, if you want to delete the browsing data for the sites from the browser, you can do so.
Similarly, you can also refresh the page in the Edge Android browser. Though this will not be a complete hard refresh, I find it helpful to a greater extent.
What do you think about using the hard refresh in Edge chromium computer? Did it help in resolving the errors?
Lastly, if you've any thoughts or feedback, then feel free to drop in below comment box. You can also report the outdated information.