If you send many requests for data exchange from a particular device, then Google might identify that device as a robot or an automated bot.
The Silicon Valley Giants will recognize that many requests are continuously being sent from a single IP (mainly when using free or cheap VPN), which is against how users typically access a particular site.
As and when that happens, Google will send you a message that it has 'detected unusual traffic' from your device. It will ask you to solve a captcha to verify that you are a human. Once you do so, you can easily access that site. Unfortunately, things don't seem relatively simple in the Apple ecosystem.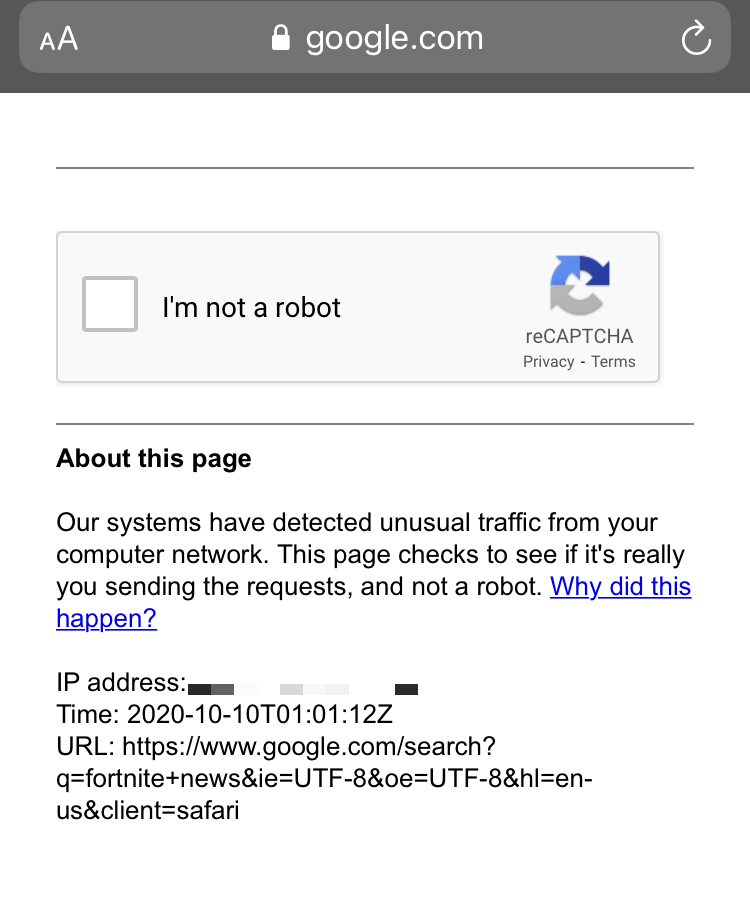 There have been numerous complaints from iPhone users that they are constantly getting bugged with the "detected unusual traffic" message. But the thing is, these users haven't sent any abnormal amount of requests from their devices.
Furthermore, even if they solve the Captcha, it's a temporary relief. The next time they try and access the site, Captcha would re-appear. This is quite infuriating.
Fortunately, there does exist a few methods that are known to fix this issue. So without further ado, let's check them out.
Restart iPhone
While it may sound like a simple fix, a simple reboot of the device has been known to work out wonders regarding this error. Users mentioned they could quickly fix this issue with a single restart of their iPhones.
Press the volume + power button to bring up the Power menu.

Slide the Power Off slider to turn off the device.
Hold the power button for a few seconds until you see the Apple logo .
The device to power on, and then check if you can access the site without entering the captcha.
Close All Tabs & Restart Browser
If many tabs are opened in your Safari browser, then each of them might ping Google at the same time. As a result, Google might categorize it as invalid traffic and then show the error mentioned above.
Therefore, it is recommended that you close all the tabs, then restart the browser. Once that is done, see if the issue has been fixed.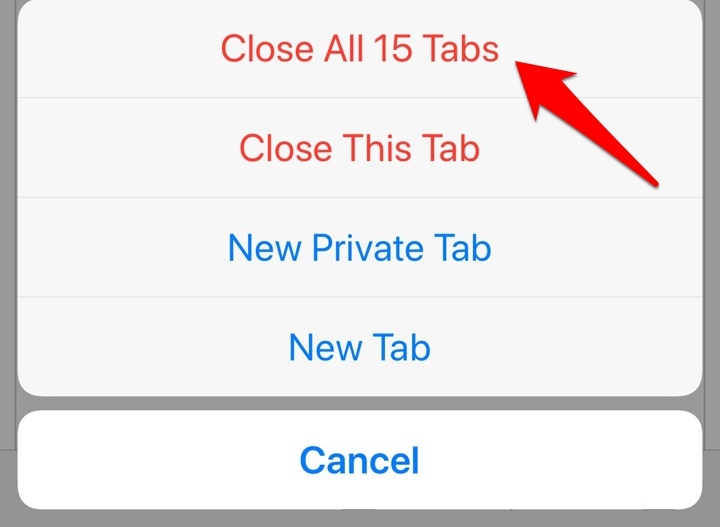 While manually opening each of the closed tabs, later on would call for some manual effort, it's just a small price to pay if it rectifies this error.
Clear Safari Cookies
If the stored browser data gets corrupted, then it could result in quite a few issues. Likewise, it might even raise a false positive that the browser constantly sends requests for data exchange.
This portrayal of the incorrect scenario could lead to several issues, including the one we are currently dealing with. Therefore, the best way out is to delete browser data immediately. Follow these steps:
Head over to the Settings app on your device.
Choose the Safari app.
Tap on the Clear History and Website Data commands.

Wait for the process to complete, then verify if the issue has been fixed.
Clearing cookies might sign you out of various sites; however, your stored information would remain secure. You would have to re-login to those sites.
Turn on HTTP/3
This issue is primarily imminent with the users using the carrier data rather than the WiFi. While Google has switched to HTTP/3, few carriers are still to follow.
So to be on the same page, it is recommended that you manually carry out this switch. Here are the steps to enable HTTP/3 compatibility:
Launch the Settings app on your device.
Choose the Safari app on the Settings page.
Tap on Advanced and head over to the Experimental WebKit Features section.
Now turn on the toggle next to HTTP/3.

Restart your browser and check if it gives out the desirable result.
This newer version of the Hypertext Transfer Protocol is much faster than its predecessor, but there is still some catching up left to do by many network providers.
Perform a Network Reset
An incorrect network configuration might sometimes send unnecessary requests to a particular site. When that happens, Google is bound to send you the detected unusual traffic message on your Safari browser.
While manually identifying the network issue is tough, you could revert all the network settings to their default state. Just make sure to save all your WiFi passwords before proceeding.
Here are the steps to reset network settings:
Launch the Settings app and go to the General section.
Choose the Reset tab within General settings.
Tap on the Reset Network Settings command.

Restart your Safari browser.
Once the reset is complete, connect to your WiFi and check whether the error message has disappeared.
Performing a network reset would also reset the carrier data, APNs, and WiFi passwords. However, with most of these data synced with your Apple ID, restoring them wouldn't be much trouble.
Turn off VPN
Google can detect if it receives too many requests in a short span of time with the same IP address, categorizing it as bot traffic.
Ensure you disable the cheap or free VPN services that share IP addresses with multiple users.
Bottom Line
The guide on how to fix the Google detected unusual traffic message on your Safari iPhone. We have shared a few different working methods for the same.
Turning on the HTTP-over-QUIC option (more commonly known as HTTP/3) and performing a browser restart spelled out success.
In some cases, the JavaScript and cookie settings also play a vital role. Hence, turn on JS execution and cookie settings enabled within the browser.
On that note, let us know which method worked out in your favor to resolve the issue of detecting unusual traffic on Safari.
Lastly, if you've any thoughts or feedback on How to Fix: Google Detected Unusual Traffic on Safari iPhone, then feel free to drop in below comment box. You can also report the outdated information.