I test almost every tech out there, and I'm experienced in using Windows and Mac for work and home purposes. Based on my experience, I mustn't falsely guide you, so I'll admit that these devices have flaws.
The matter on my hands today is regarding the scam adware that Safari on Mac keeps popping up. As far as I know, this is a frustrating and harmful issue that widely affects almost every Mac user we have today.
The good news is that this has a solution or two that can help Safari from such harmful adware. In contrast, you must immediately take action if you are experiencing the issue. Below, I'll take you through everything you should know regarding this adware and the fixes capable of solving the dangerous situation.
The "Your Computer is Low on Memory" adware on Safari is caused by malicious website data or extensions to which you may have intentionally or unintentionally given access. The sole intention of such adware is to collect your data transferred through a browser, in this case, Safari, and gain control over your browser.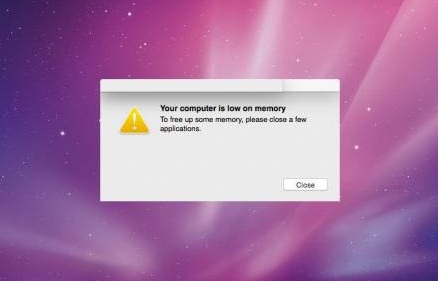 Such adware is also misleading. By interacting with such adware, you're giving the hijacker your consent to gain control over your browser, install viruses, and perform other fraudulent activities without realizing it.
With that out of the way, it's time we get on to the point of this article. Applying the fixes below will lift off the source causing the scam message to appear on your Safari browser.
Remove Untrusted Extensions
The first fix we should consider applying is to delete any untrusted and suspicious extension from your Safari browser on Mac. As extensions mainly cause the scam, we'll try out this first. Here are the steps to extensions:
Launch Safari App on a Mac computer.
Click on the Safari menu at the top left side of the browser.
From the list of options, go into Preferences…

Switch to the Extensions tab from the window that appears.
From the list of extensions on the left pane, select those that seem suspicious or untrusted or you didn't add.
Click the

button under the selected extension's description.
Follow the on-screen prompt to remove the extension from Safari.
Doing so will remove the particular extension from Safari. For optimal security, we suggest you remove all these extensions and install them again individually.
After each installation of an extension, use Safari for some time and see if the last installed extension is what is causing the issue.
Clear Website Data
The next possible fix is to clear all your website data stored on your Safari browser. Before doing so, please remember that applying this method will clear website data, which means you will be logged out of all website accounts.
Launch the Safari browser on your system.
Click on the Safari menu at the top left side of the browser.
Head inside the Preferences option.

Switch to the Privacy tab.
Click on the

command button.
Click on the

button at the bottom to clear all your website data on Safari.
Hit on the
button.
Applying this fix will essentially clear cookies and other website data. This will prevent any website you're signed into from sending scam messages while using the browser.
Bottom Line
The 'Your Computer is Low on Memory' AdWare from Safari is a scam message sourced from malicious extensions and website data. Unlike other adware we may be familiar with, we should be cautious of this and take immediate action against them.
The two possible fixes given above are capable of getting rid of this problem. Clearing the website data finally did the job after investing my maximum effort with several other fixes I derived.
It is also essential to remember that these solutions are for fixing the scam message on Safari alone. You'll resolve the issue and keep yourself from getting harmed by taking immediate action.
Lastly, if you've any thoughts or feedback on How to Remove: Your Computer is Low on Memory Safari AdWare, then feel free to drop in below comment box. You can also report the outdated information.