The Microsoft Edge browser is highly customizable and can be made to suit everyone's needs. You can change the look and feel of the Edge browser anytime using the appearance feature within the Settings menu.
You can change the theme, switch between dark and light modes, or choose from various colors and contrast from the themes library. You can customize the fonts, hide or show the home icon and bookmarks, and manage the default zooming level.
You can follow this post to manage the appearance of the Edge browser on a computer device.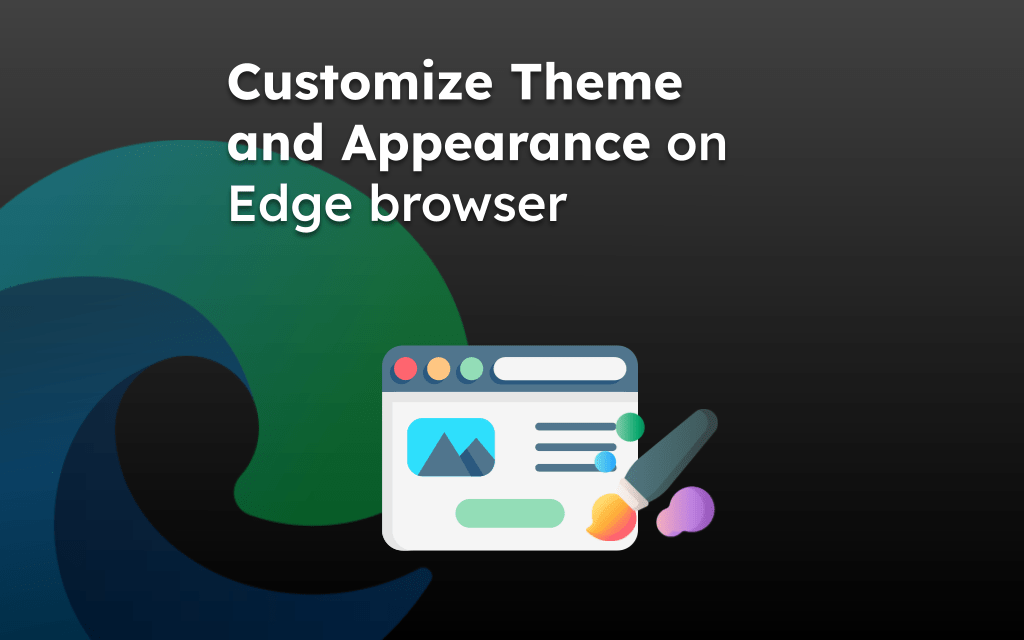 Change Theme Appearance
Microsoft Edge offers themes that can change how you look at your browser. Microsft Edge themes vary from light mode to that dark mode. Here are simple steps on how to change the theme:
Launch the Microsoft Edge on your computer.
Click on the More  menu for options.
Select Settings from the list.
Switch to the Appearance tab in the sidebar pane.
Within the Theme section, select the desired theme mode.

You can always switch between the Edge browser's dark or light mode themes. Unlike Google Chrome, Edge does not support multi-colored themes.
Customize Appearance
If you want to change the whole layout of your browser, then customization is your only option. You can do everything as per your requirement after that.
Here are the steps to change the appearance and text output:
Launch the Edge browser on the computer.
Click on the More  menu for options.
Select Settings from the list.
Switch to the Appearance tab in the sidebar pane.
Here you can choose and customize the appearance of the Edge browser per your needs.

You can modify the theme appearance, show the home button, favorite bar, and page zooming. It will allow us to customize the Edge browser's appearance and change the font size and family.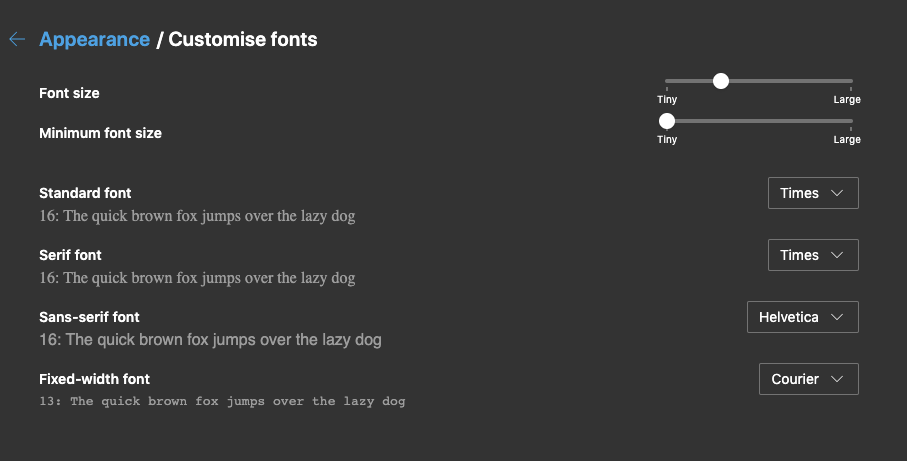 You can always reset all the appearances, and the Edge browser changes back to default.
Bottom Line
With so many customization options, you can now choose your browser's layout according to your choice. You can make your browser look simple, classy, yet elegant simultaneously.
So, if you are also crazy about specific things and want it everywhere, such as in the themes of the browsers, then let the appearance section of Edge help you out with this. Here you can either put on the pre-designed theme or the customized theme.
Similarly, you can also customize the appearance in Edge Android. You can switch between dark mode and light mode using these settings.
I hope the Microsoft Edge themes also help you and you can customize everything per your requirement.
Lastly, if you've any thoughts or feedback on How to Customize Theme and Appearance in Edge Computer, then feel free to drop in below comment box. You can also report the outdated information.