Chrome for Android can send links to connected devices. When two or more devices are signed in with the same Google account, they get connected and displayed in the Chrome browser under connected devices.
We can select any desired connected device from the Share menu and send the links directly to open in the destination device.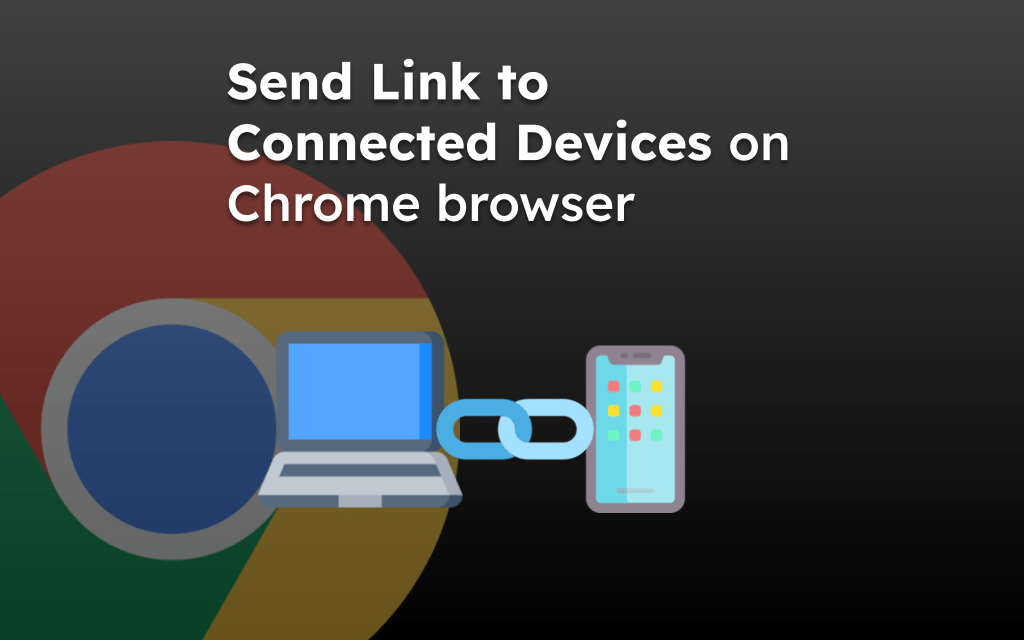 If you use multiple devices, like desktop, mobile, tablet, etc., for reading or watching your favorite show, you can continue sharing using the Send Link to Devices on Chrome browser. All you need to do is to keep your account logged in with the same Google account on the Chrome browser on multiple devices.
I use a Chrome browser on my Android phone, a Mac computer, and an old Windows PC for personal and official work. This feature helps me switch between devices and ease my hustle. I have also helped my friends seamlessly share the same feature between various devices.
When you request to send a link, Chrome will display all the devices that your Google account is signed into. It displays my device list signed in with the same Google account on the Chrome browser.
You can choose either of the devices (desktop, Windows, Mac, iPad, iPhone, etc.) from the list, and links will pop up when you open the device.
On this page, you can find and jump to:
Use Send to Your Devices
We need to ensure that you already have more than one device signed in with the same Google account for this option to work. Chrome's send link to your devices is a unique and helpful feature. Here are the steps to send a link to connected devices:
Assuming that you already have two or more devices with Chrome installed and signed in with Google's same account.
Launch the Chrome browser on Android.
Access any website or webpage on the web browser.
Tap on the More menu options.
Select the Share… command from the options list.

From the dialog window, select Send to your Devices.

All the Google account-linked devices will appear.

Choose the device that you want to send the link to.
The popup will appear immediately on your destination device. If your system or device turns off, you will receive a push notification when you power it ON.
Video Demo
Here is a quick demo of sending the website link to other Chrome signed-in devices. The Google account will automatically share the link to another Chrome browser or device as a popup notification.
How to Send Link to Chrome Devices from Android Phone?
I hope you liked the video. If you did, please subscribe to our channel on YouTube.
Bottom Line
The Send to your devices is a fantastic feature that helps switch between devices. I use this feature to switch between my computer and iPad, which is signed in with the same Google account. Similarly, you can use the send link to devices on computer.
However, if you want to share the link externally on social media updates or email someone, you can use the sharing option in Chrome for Android.
How do you find this option to send links to different Chrome devices using Android? Have you ever tried it?
Lastly, if you've any thoughts or feedback, then feel free to drop in below comment box. You can also report the outdated information.