Google Chrome is a great alternative browser for Safari on iOS devices like iPhone and iPad. You can easily install from the App Store and get ready with Google sign-in for data sync and personalization. It has every feature that Chrome offers on Android phones and seamlessly integrated with Google services and products.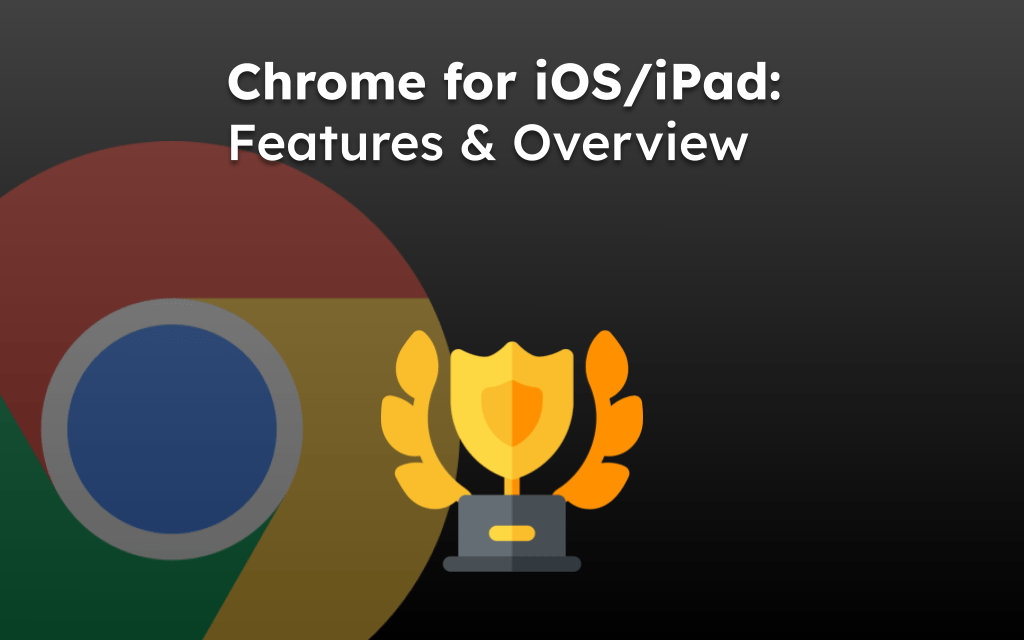 Google Chrome is excellent for choosing a fast and safe web browser for your iPhone or iPad. It is available on Android, Windows, macOS, iOS, and many more platforms. It is a great browser, but when it comes to iOS, many users use Safari instead of Chrome since it's an inbuilt iOS browser made for Apple users.
Safari is also a good browser, but most users who switched to iOS devices after using Android prefer using Google Chrome. Chrome is much easier to use and has an excellent user-friendly interface with many options.
To use Chrome on iOS devices, you must go to the app store and download the Chrome app. You should also consider setting the Chrome app as the default browser.
Let's have a look at the features of Google Chrome for iOS —
On this page, you can find and jump to:
Features of Google Chrome for iOS
Chrome for iOS has many features and benefits; we will review most of them in this article. We will share why you should use Google Chrome and what it offers you. We will also suggest some tricks and tweaks help you use Google Chrome iOS.
Firstly, we will start with the essential features and then the options. After that, we will see what it offers that makes it better to use over other browsers.
Easily accessible settings
You need to go to the phone settings every time if you want to modify Safari settings, but on the other hand, you can modify Chrome settings directly from the app interface.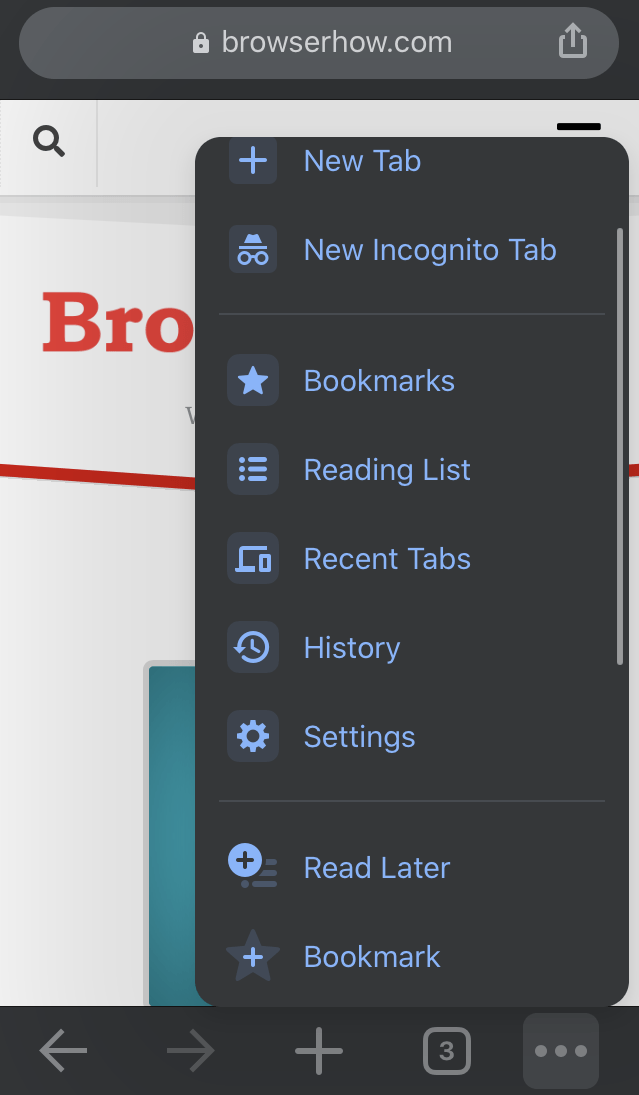 You can access the menu by clicking More

in the lower right corner. It will open a menu with all the options and the settings option.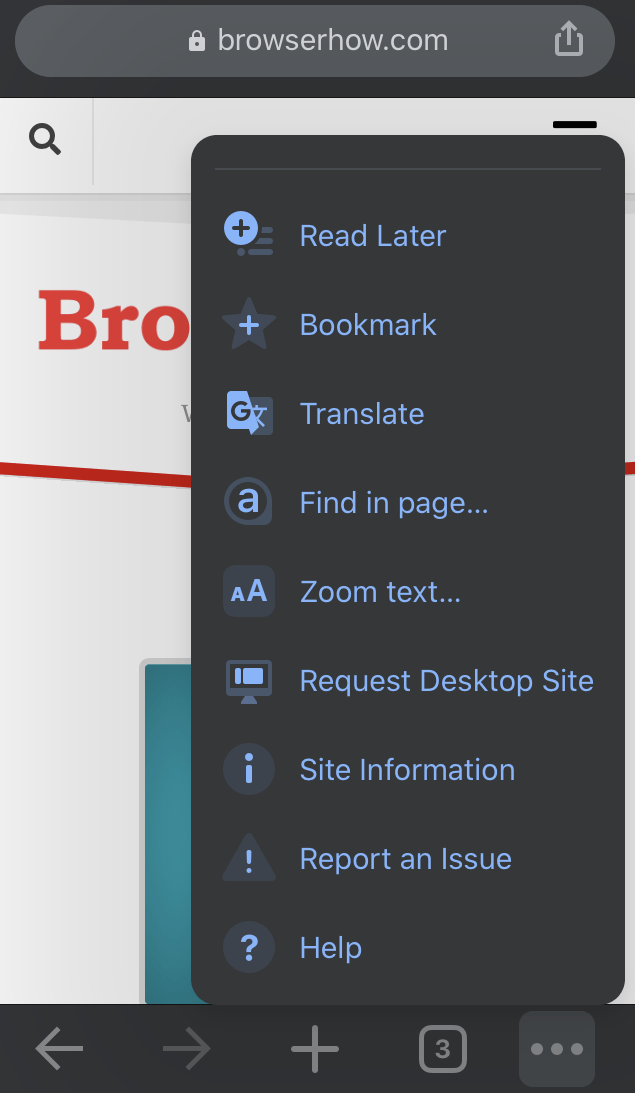 You can create or manage bookmarks from there, access the browsing history from there, and then switch to a desktop site if you wish to.
Using the Google ID, you can connect Google Chrome with your Google account and easily access your bookmarks and other content on different devices.
We know that Safari can connect to your Apple ID, but you might not have a Mac computer or other unsupported devices.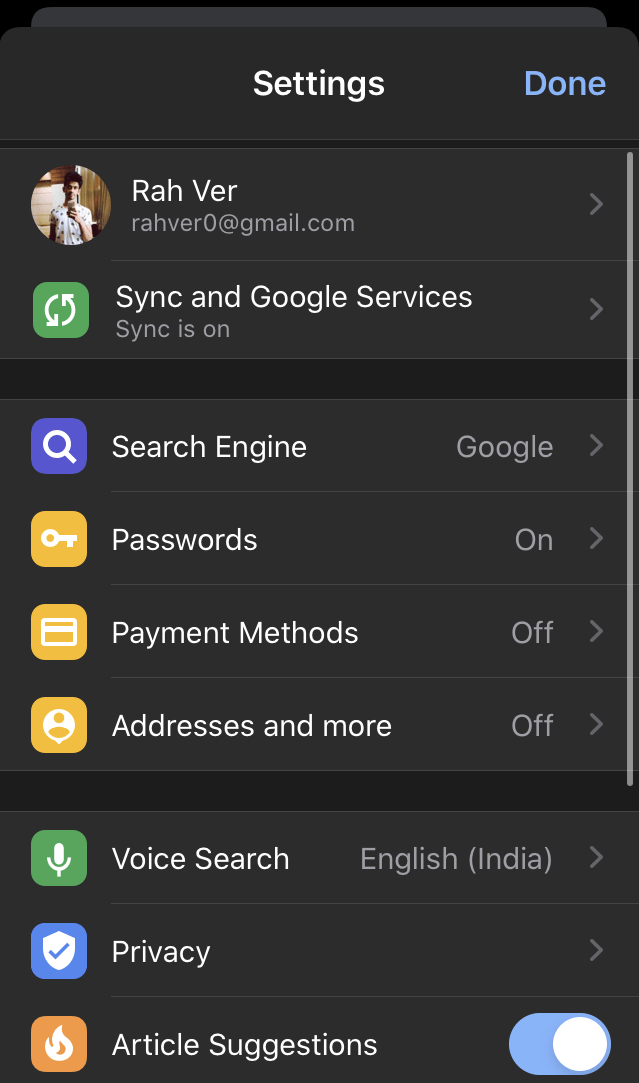 Once you log in using your Google account on the Chrome browser, your Chrome data sync with that account, which means you can sync your passwords, bookmarks, address bar, and view tabs on your PC and all Smartphones.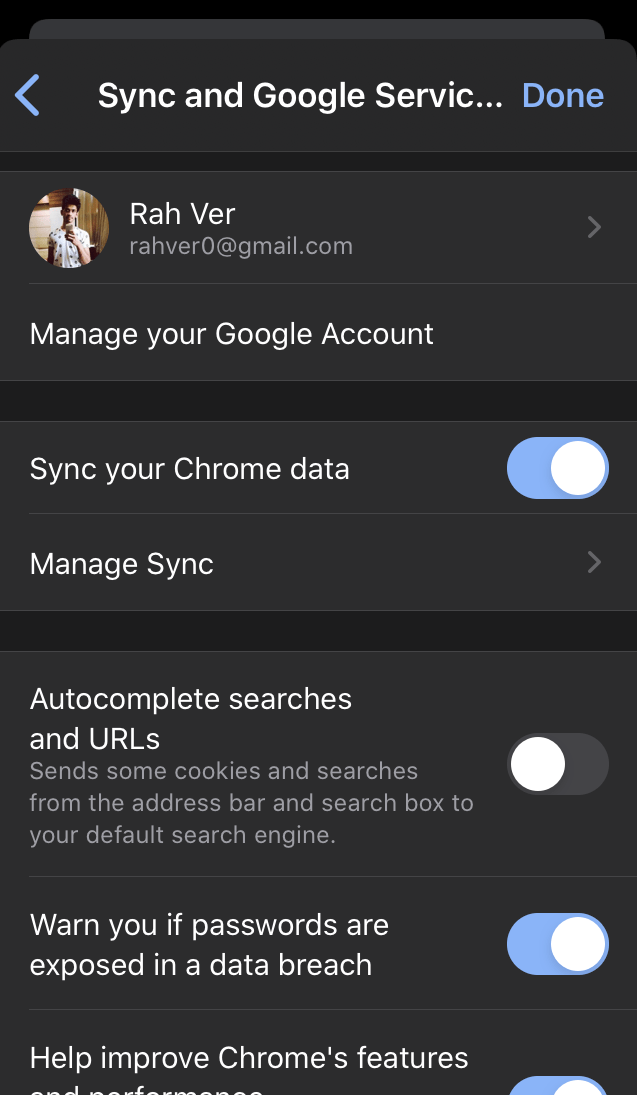 As long as you sign in to Google Chrome with your Google ID, you can bring all your personalized information to any device within the Chrome app.
Special features for iOS
The latest version of Chrome is faster and more stable; you can use Chrome without fear of crashing. Google has updated the Chrome browser for iOS devices and added 3D touch support. Many quick actions are also added for iOS devices.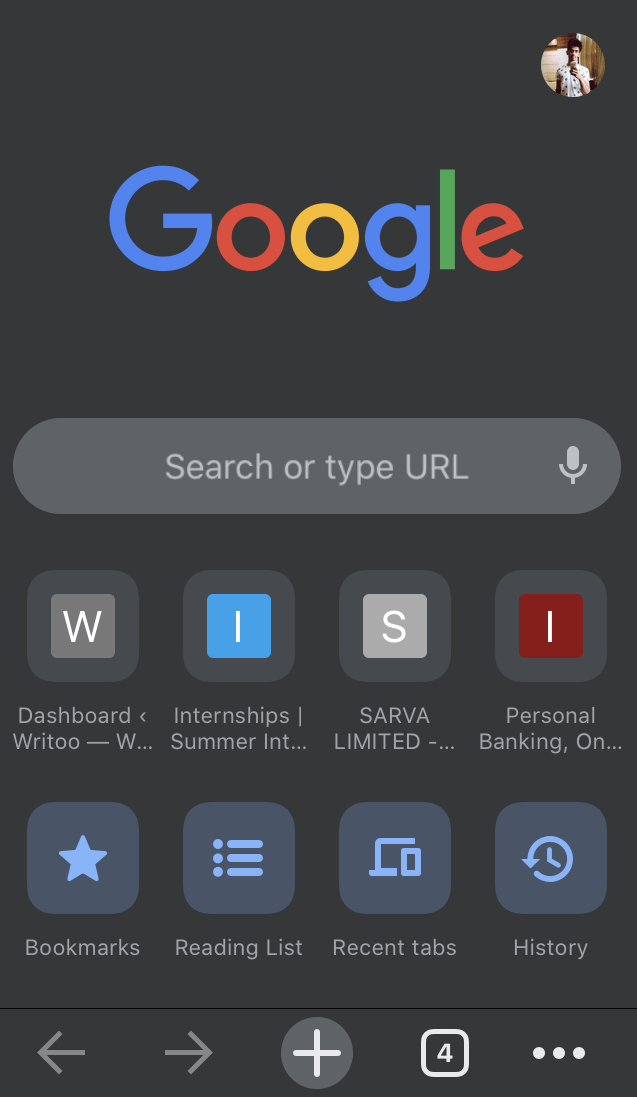 All Android Chrome features, like the voice search, opening a new tab, or a new Incognito tab, are also available on Chrome for iOS.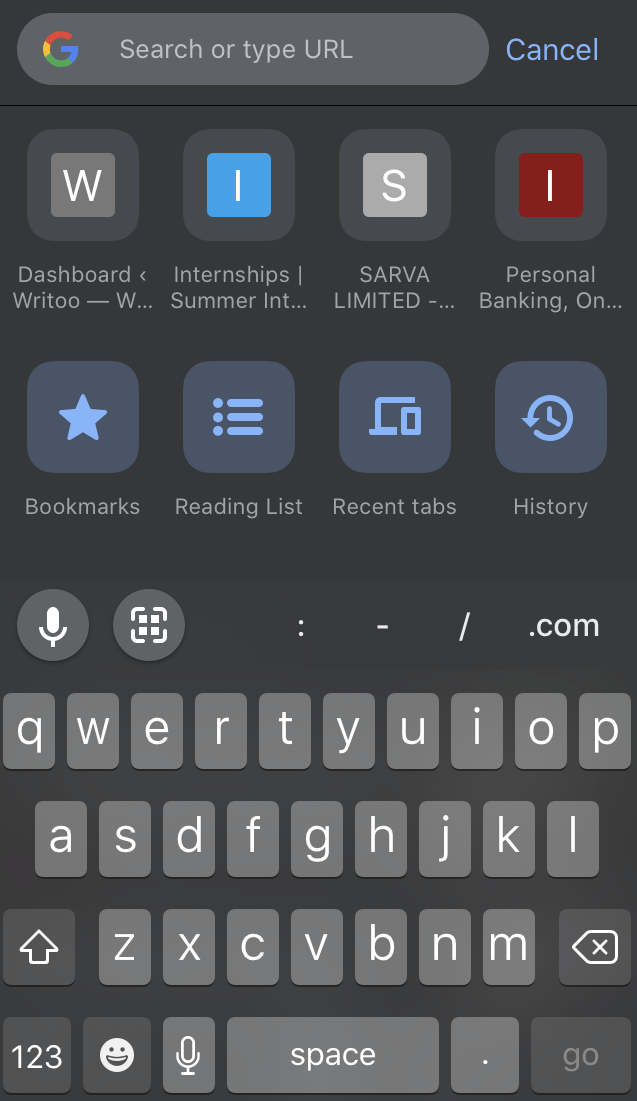 Google updated Chrome, too, and added more keyboard shortcuts for your Bluetooth keyboard. These shortcuts include features like opening, closing, and changing tabs. After that, a voice search is also possible using a Bluetooth keyboard on your iOS device.
Chrome browser uses Apple's latest rendering engine, which provides an overall better experience on iOS devices.
Yes, the mobile version of Chrome also has an incognito mode, just like the computer version. You can use it to browse something personal and don't want to leave a browsing history trail.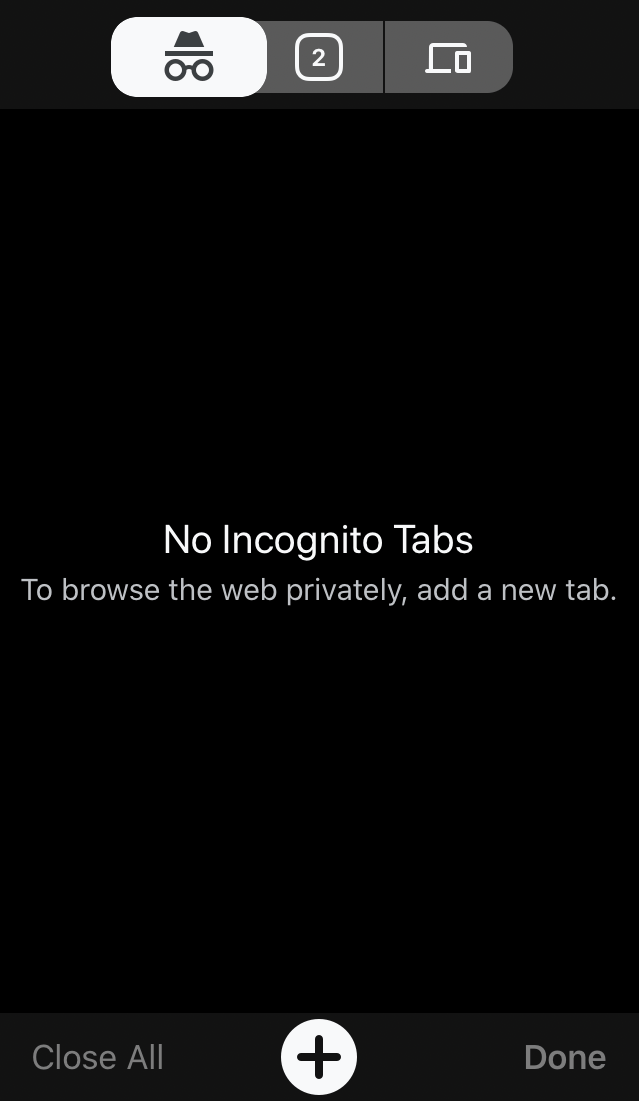 It provides privacy to the users and lets them browse without collecting any history.
3D touch options
3D touch helps you to act without opening the app. You can open a new or incognito tab or close the opened one by pressing the tab-switching button in the toolbar.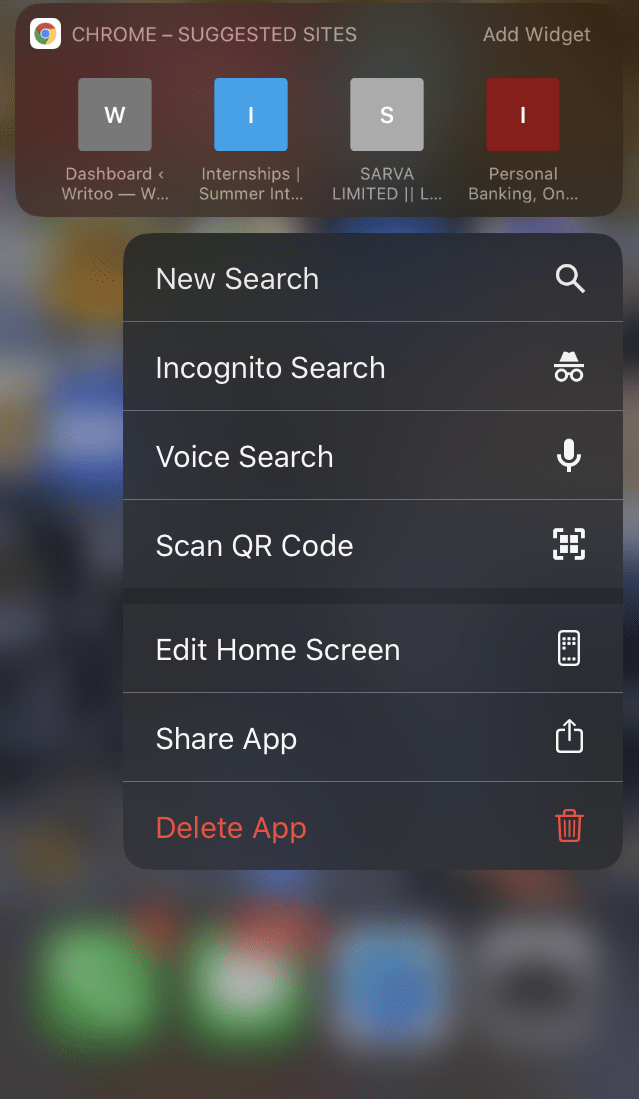 Press the left arrow or the Back button in the toolbar to reveal the available tab history. Similarly, press the right arrow or forward button and select an entry to jump forward on a tab.
If you long-press on the search bar on the toolbar, you can quickly access voice search and QR code scanners.
Different available options
Well, there are a lot of options on the Chrome menu. You can quickly access your browsing history, bookmarks, Browser settings, and downloads using the Chrome home page. These are the options that are available on the Home Screen of the Chrome browser.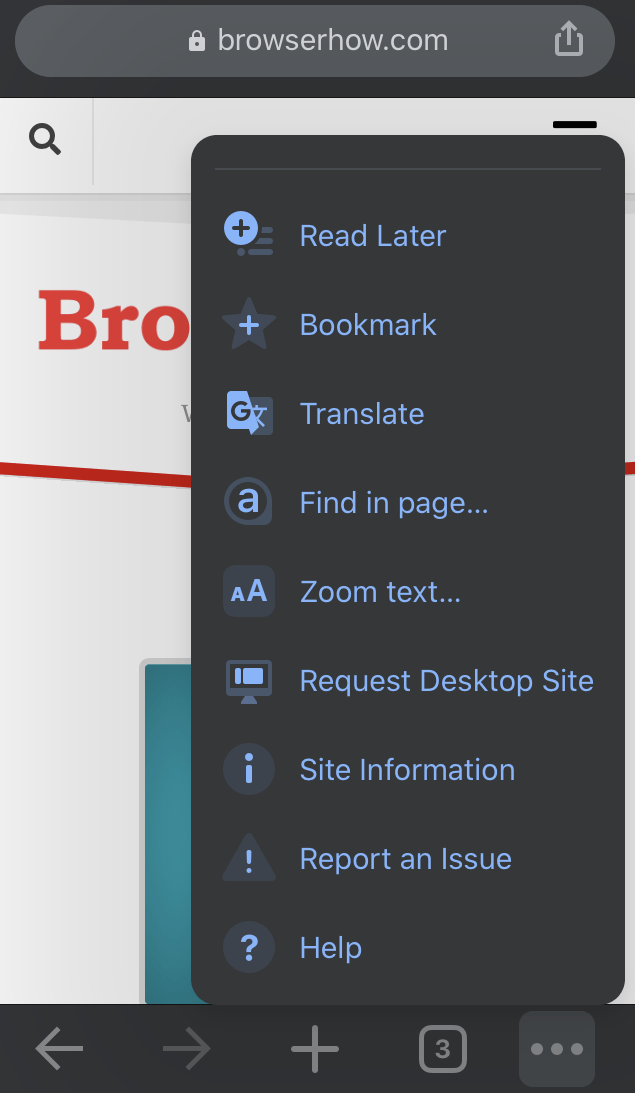 Bookmark: When you are on a website, a few new options can be helpful to you while browsing. This includes the Quick bookmark option that can bookmark a webpage in just one click.
Translate: After that, the next option is the Translate option. This option can translate the contents of the whole webpage into the language of your preference.
Share: The next is Share. You can share the webpage with your contacts and other apps using this option and copy the link using the same option.
Find in Page…: Find on the page is another option on the menu that can help you search the contents you are looking for on a web page. For example, if you are on a web page with many people's data and want to search for one name, you can use this option to enter the name. Every text with the entered name will be highlighted as soon as you proceed.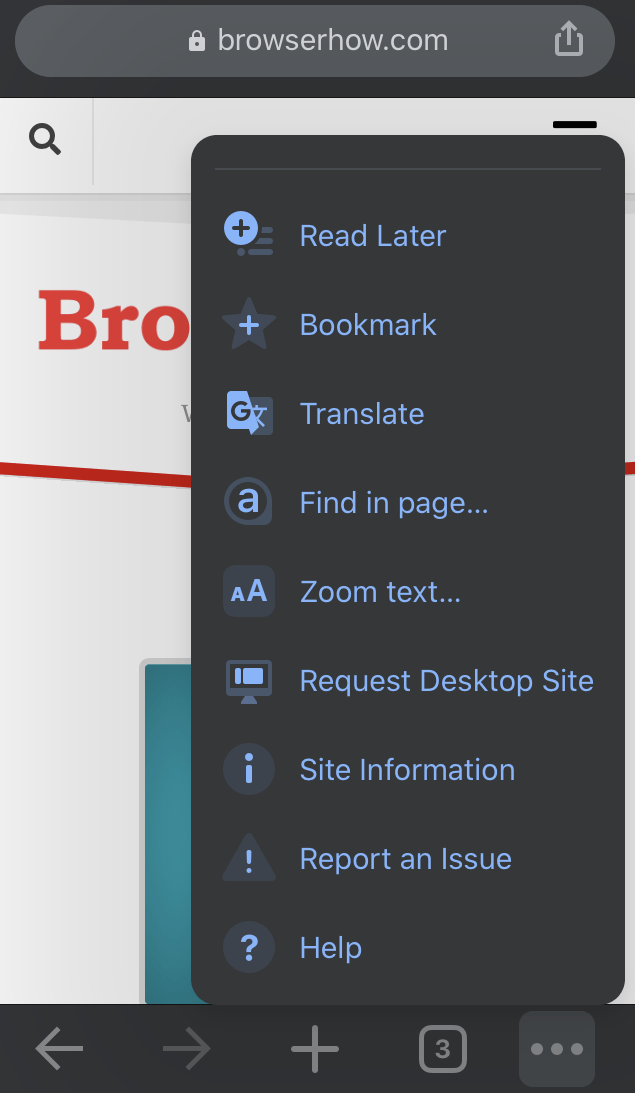 Add to Home Screen: The next option Add to the home screen, will add the web page to your home screen. You can directly open that webpage in Chrome iOS from your home screen.
Request Desktop Site: If you want to access the desktop model of a site, you can enable the desktop mode option, and it will change the site to a desktop site from a mobile site.
That's all for the different available Google Chrome iOS browser options.
Bottom Line
So this was the list of those features that make Google Chrome an excellent browser for an iOS device. Yes, some of these options are available on Safari as well, and Safari is nearly equal to Chrome, but Chrome is more comfortable if you love simple UI and many features. Chrome iOS will also get more options with updates, so it is worth trying.
Safari is good if you don't use browsers much and use them on a single iOS device. If you have many different devices for your work, some Android and some iOS, we suggest you use Chrome.
Google Chrome is a robust browser with the flexibility to switch and continue working. It works well on iOS as well. It is easy to use if you use different devices to sync all your data to all the connected devices. 
What is your personal favorite? Why do you choose Chrome over Safari? Please share your thoughts with us in the comments below.
FAQs
Can you install Chrome on iPhone/iPad?
Yes – Google Chrome officially supports iOS devices like iPhone/iPad and is available in the App Store for download and installation.
Is Chrome Safe on iPhone/iPad?
Yes – Google Chrome is safe and available for download and installation in the Apple app store.
Is Chrome better than Safari on iPhone/iPad?
If your day-to-day activity relies on Google and its services, Chrome will enable seamless integration within iPhone/iPad. However, if you rely entirely on Apple services, like iCloud, Mail, etc., then stay on the Safari browser.
Regarding data privacy, Safari is much safer and more secure than Chrome.
Why is Google Chrome so slow on iPad?
Google Chrome is resource hungry app that processes even in the background. It may load the web pages faster but generally make the device slow.
Lastly, if you've any thoughts or feedback, then feel free to drop in below comment box. You can also report the outdated information.