Samsung smartphones provide a different experience from the usual Android experience. Though Samsung smartphones run on Android, one UI is a custom skin by Samsung to integrate additional features. The OS also gives the Samsung devices their unique feel; Samsung has its stock Android apps.
Unlike Google stock Android, Samsung has its store for apps, especially for Galaxy devices. You can access all the prominent and popular apps from the Galaxy store. However, most of the essential Apps of Samsung are installed on Samsung devices by default.
The primary applications are – Samsung Internet Browser, Calendar, tracker, etc. Each of these applications is developed by Samsung, which differs from native Google apps.
Samsung Internet browser is one of the native preloaded apps, which is also the default browser in your Samsung smartphone. The Browser has exceptional features like VR support that you can't find on any other browser. My father recently bought a new Samsung phone and wanted to know more about the features of the Samsung browser.
Moreover, the Web engine used in the Samsung Internet browser is Chromium, precisely the same as Google Chrome for Android. Therefore, you will get a browsing speed similar to Chrome, which is currently the fastest Browser.
While using the Samsung Internet browser, you get the fastest browsing speed. You will also have features that Chrome lacks, such as in-built support for Adblocker with Anti-tracking extensions, which makes browsing smoother than ever.
Samsung Browser also supports third-party apps for content blocking. It allows apps to filter websites that you want to blocklist.
Let's have a detailed look at all the features of the Samsung browser —
Browser Speed
The Chromium web engine enables the browser to surf the internet at the fastest possible speed, making the browsing experience similar to Google Chrome.
Few other browsers are developed using the Chromium engine, like Microsoft Edge, Kiwi, Yandex, etc.
The Samsung Internet homepage resembles the Chrome browser, with a search bar and suggested articles. It's clean and highly customizable.
Samsung's browser homepage is similar to Chrome, with a powerful Google search engine as its default webpage. You will see multiple options below: tabs, a back page, a next page button, and a quick menu.
Samsung Settings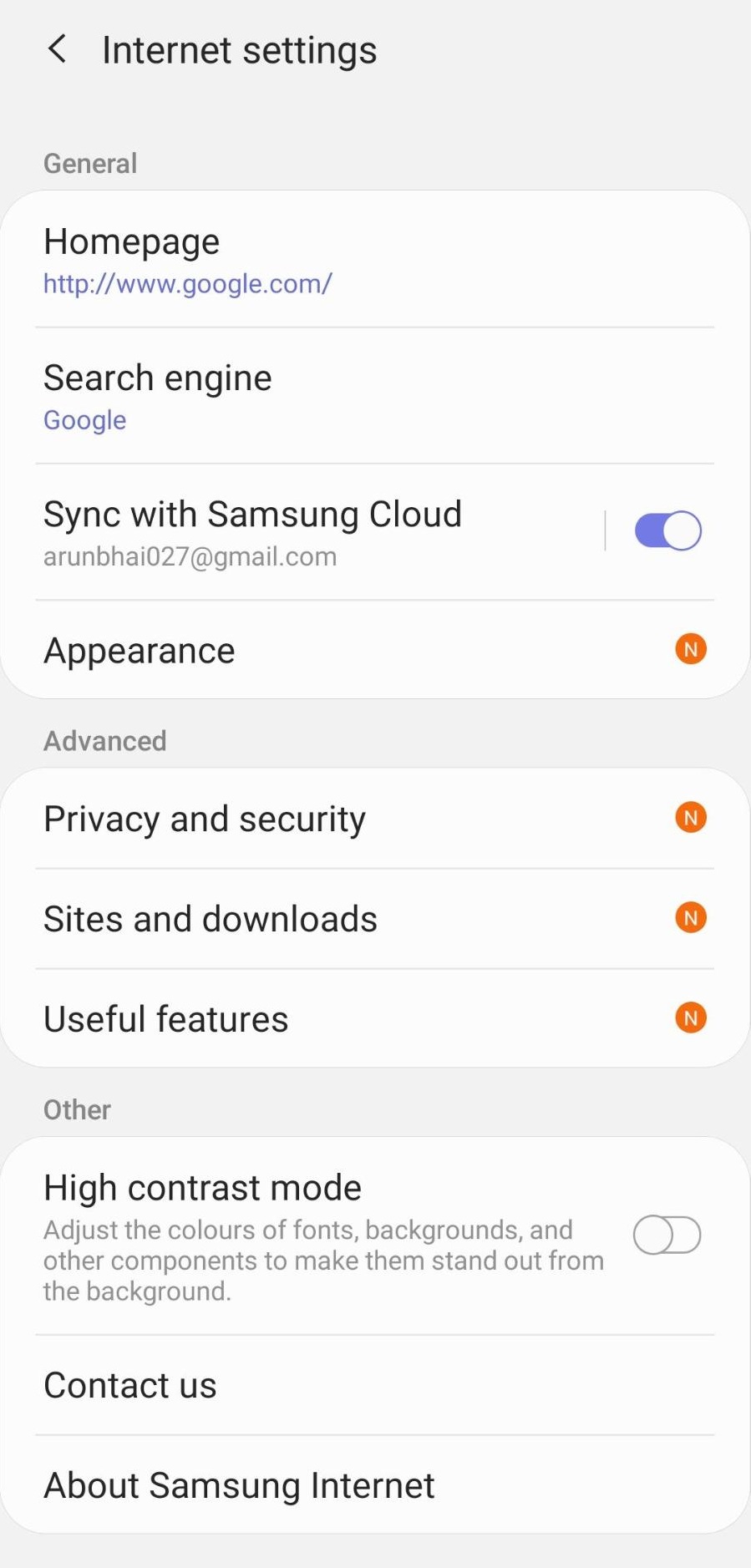 Samsung browser is the default browser of all Samsung devices, but thankfully you don't have to go to system settings to change browser settings.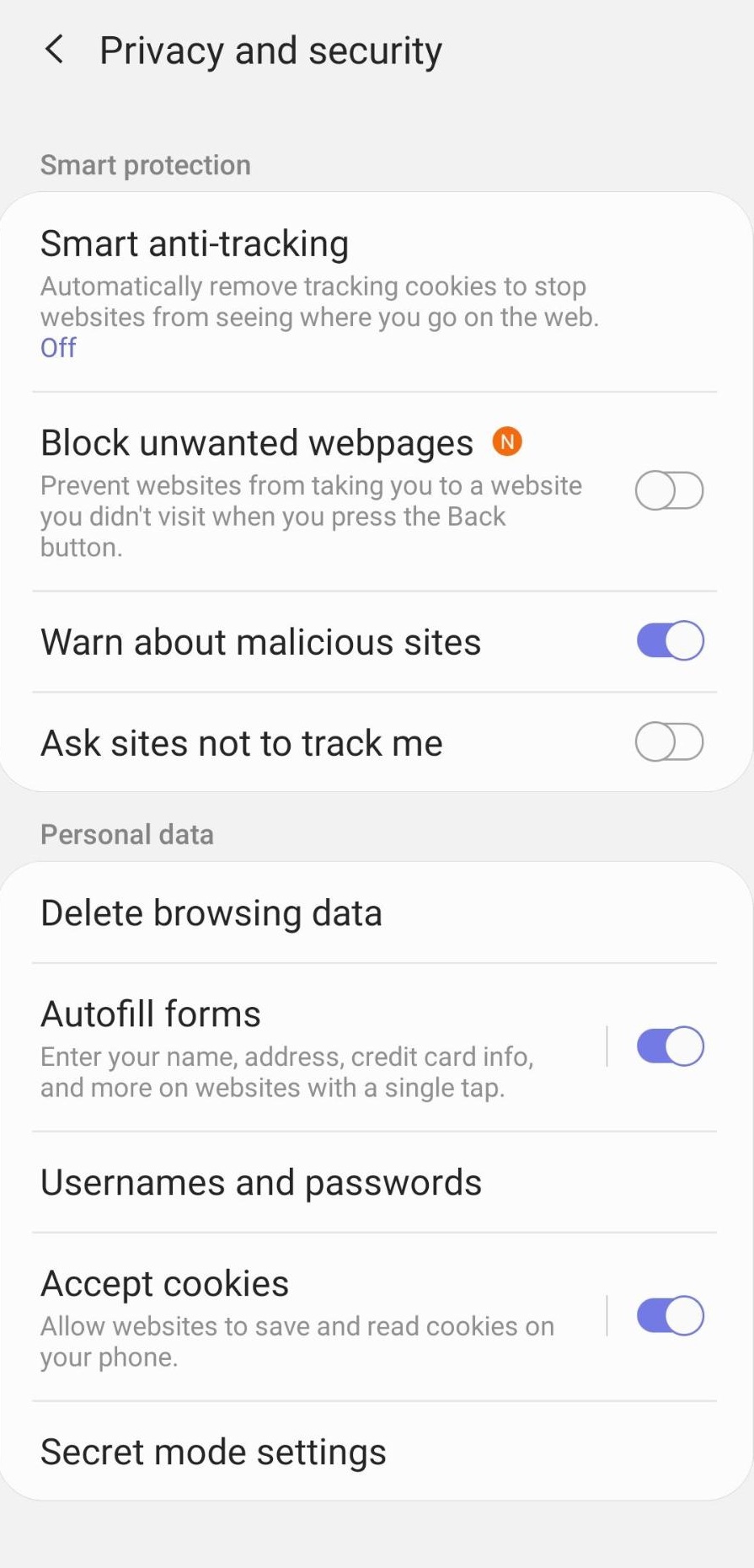 Samsung's Internet browser has a smart anti-tracking feature that intelligently blocks cookies from sites. Hence, no site can have an eye on you except a few. Moreover, search engines like Bing and DuckDuckGo are introduced in the Samsung Browser, a privacy-focused and secure search engine. However, you can switch to the default search engine Google.
Sync and Accounts
Samsung Internet Browser allows users to sync with an account. All the saved bookmarks, etc., will be loaded on the browser. The synchronization is similar to Google Chrome login but much better than Chrome. It can only load bookmarks, and you can't change your favorites, etc.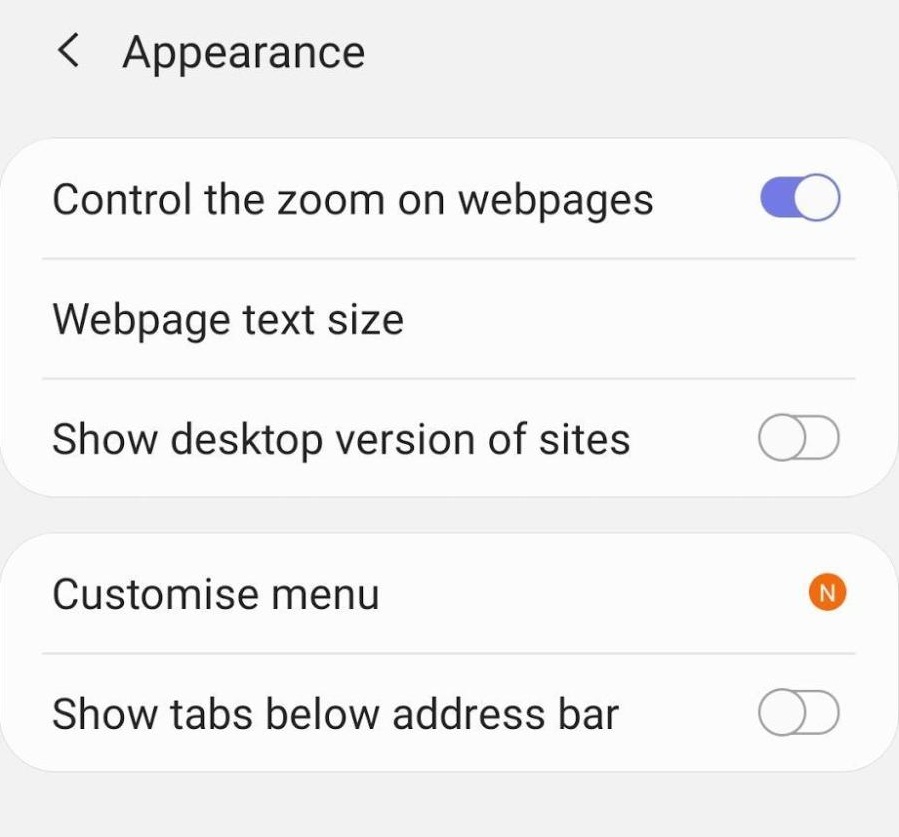 In the appearance menu, you can change the look and feel of your browser. It gives you a couple of options to change the layout of your browser and some color schemes, and it is always good to have some customization options in your browser.
Useful Features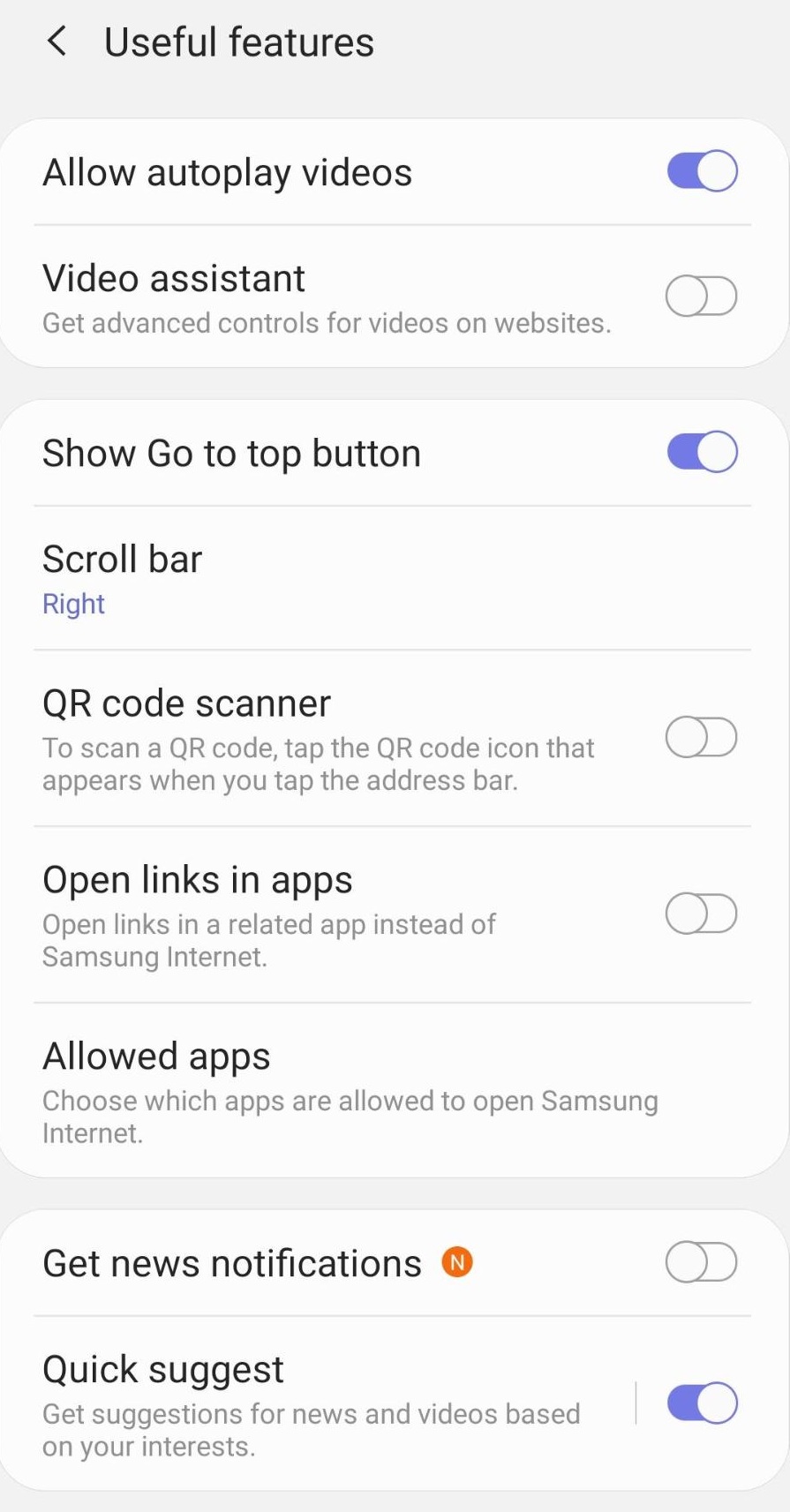 Apart from all the basic features, the Samsung Internet browser also gives other valuable features you can fully benefit from while surfing the web. These include the QR code scanner, video preload, autoplay videos, etc. These tiny features can add up to your browsing experience.
High contrast mode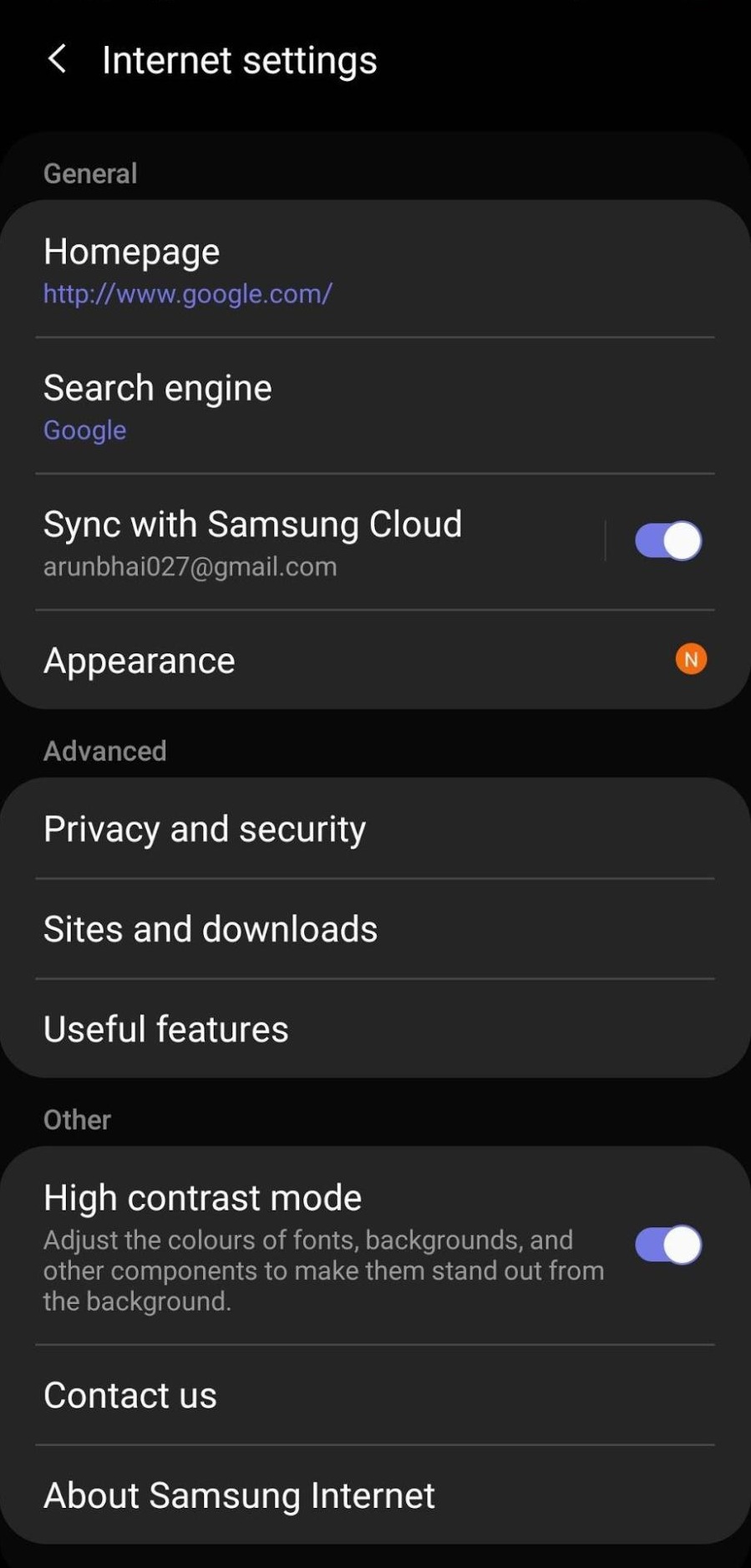 High Contrast mode makes the web page more vibrant, making it accessible and comfortable for reading on the Samsung browser. The method benefits those with impaired vision using high contrast mode due to the vibrant colors; it is easy to recognize text on the page.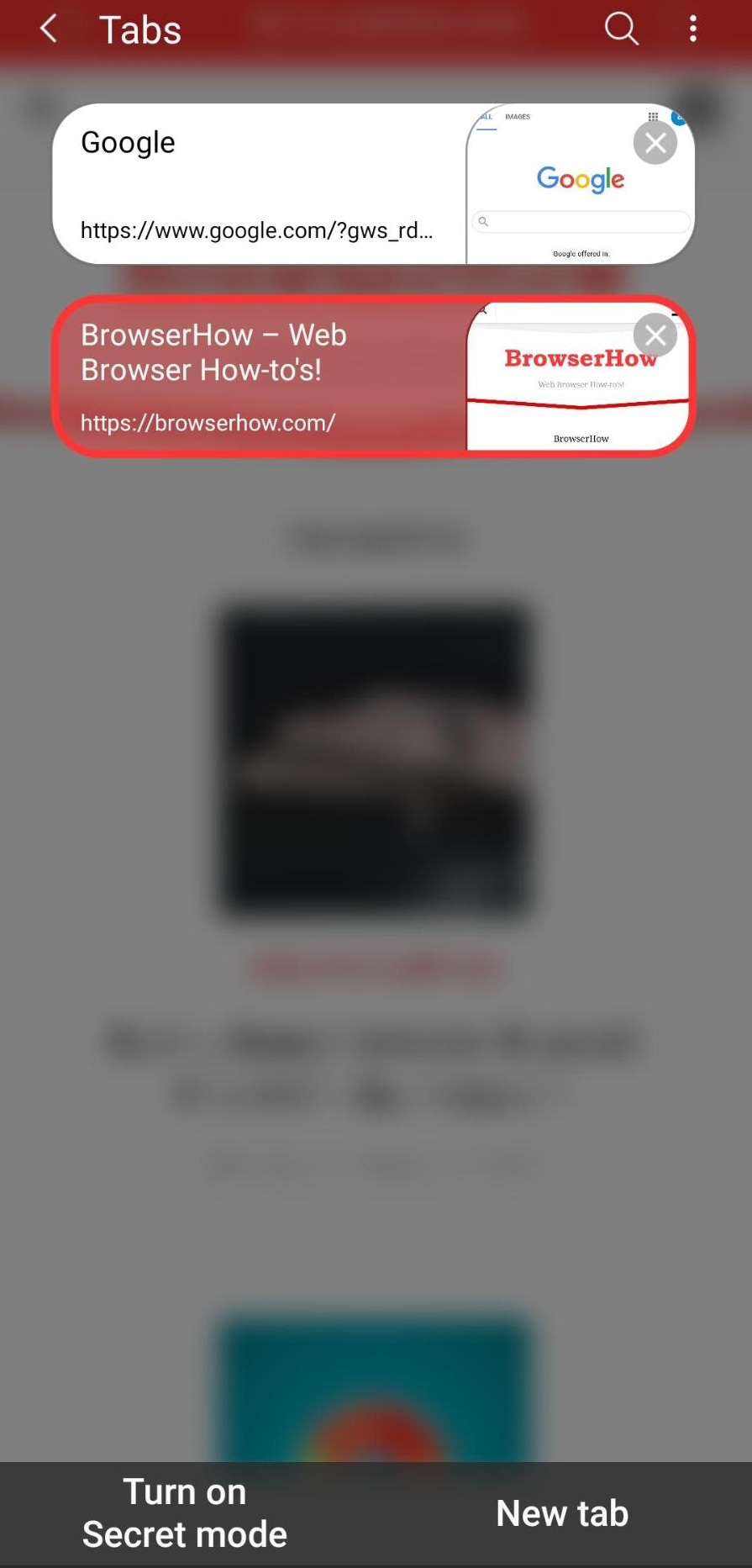 You will open multiple tabs on your browser whenever you surf the web. It is excellent that the Samsung Internet browser can handle multiple tabs easily without compromising the user experience. To close an active tab, you can press the cross button, which will close the tab.
Web Payments and Web Apps Indication Badge
Samsung Browser is vital because, while money transactions, a middleman attack can grab your information. With the new web Payment API, the Samsung browser is more secure than ever for money transactions. The new web API provides the same safe environment as any highly secured online bank account.
If you visit any Progressive Web app site, the browser automatically indicates a badge. If you regularly work at Google Sheets or any other Web App, the browser will give you the best web app experience.
It also supports the feature to add card details and manage payments for auto-pay.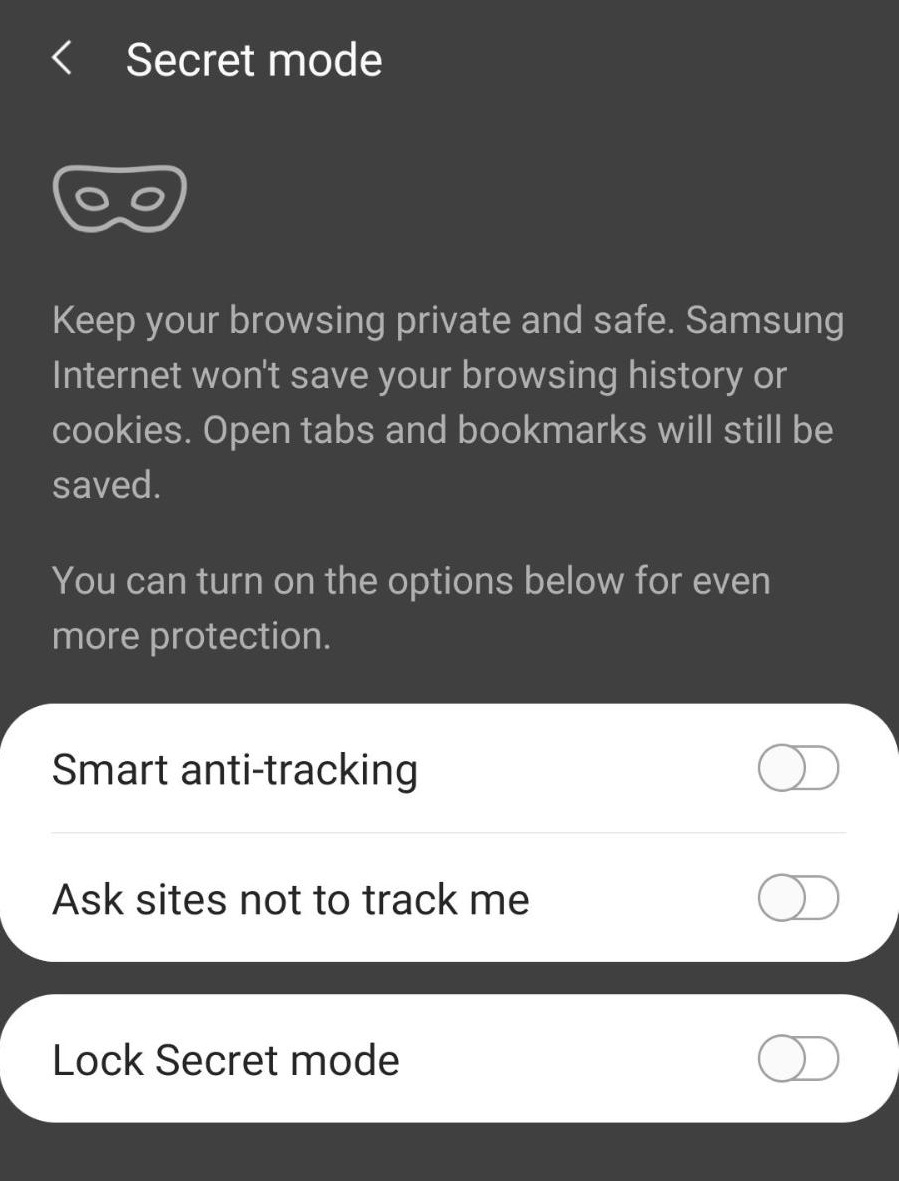 Samsung Internet browser has a new privacy feature called Secret Mode. In secret mode, the browser does not reveal your browsing data to anyone. It is like the Incognito mode in Chrome, which doesn't list your browsing history, cookies, and caches.
360˚ Video Support and Gear VR
The Samsung browser supports 360˚ videos used for Virtual Reality sets. You can also watch it and navigate through the video using your finger. The Browser also provides VR support, meaning you can control your browser surf and much more in VR while wearing a headset.
Quick Menu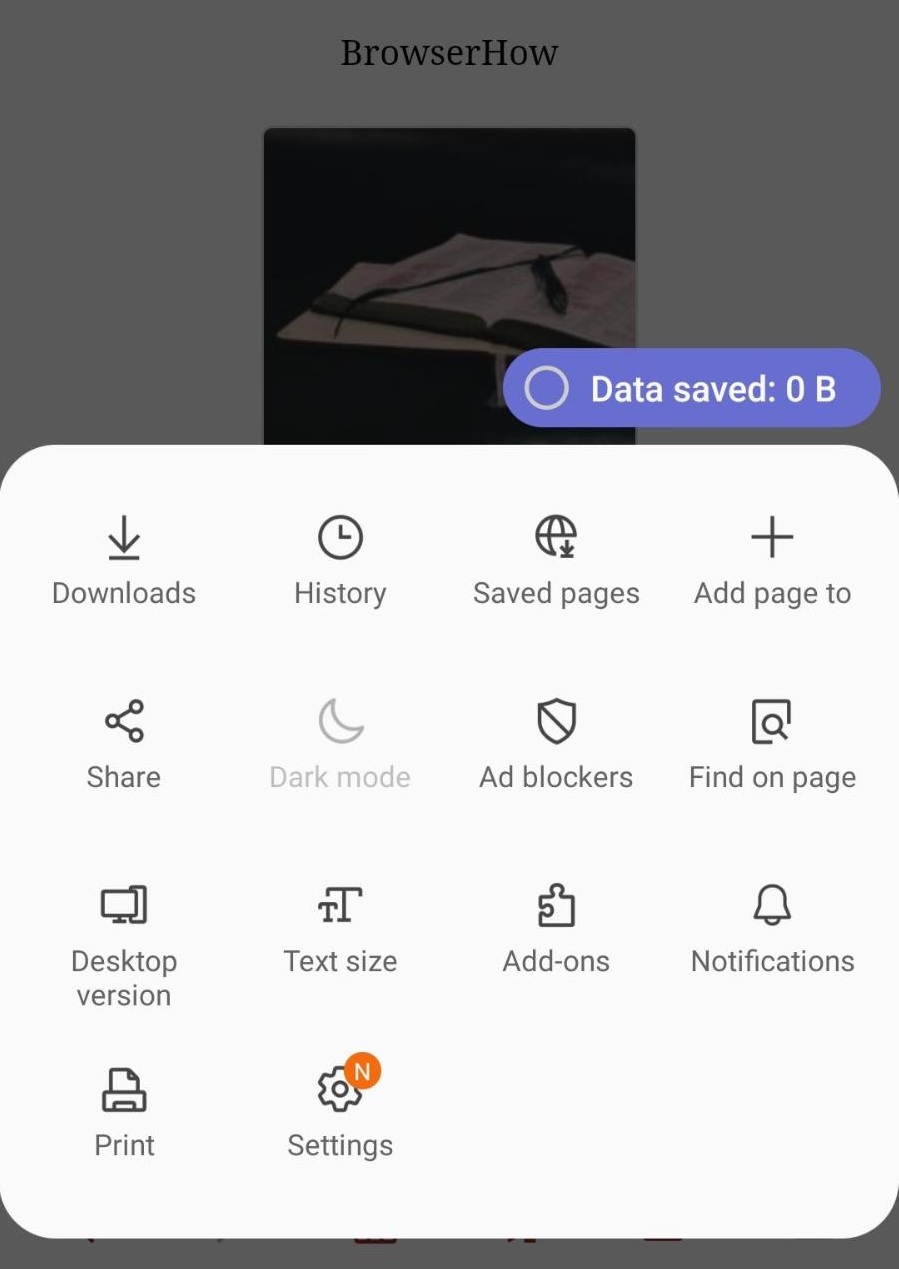 Samsung Internet Browser has introduced a new Quick Menu, which can be disabled anytime you want, but the menu provides users fast access to resourceful links and features.
Note: You can also change these toggles according to your preference. You can do so by holding these toggles until a new settings menu opens.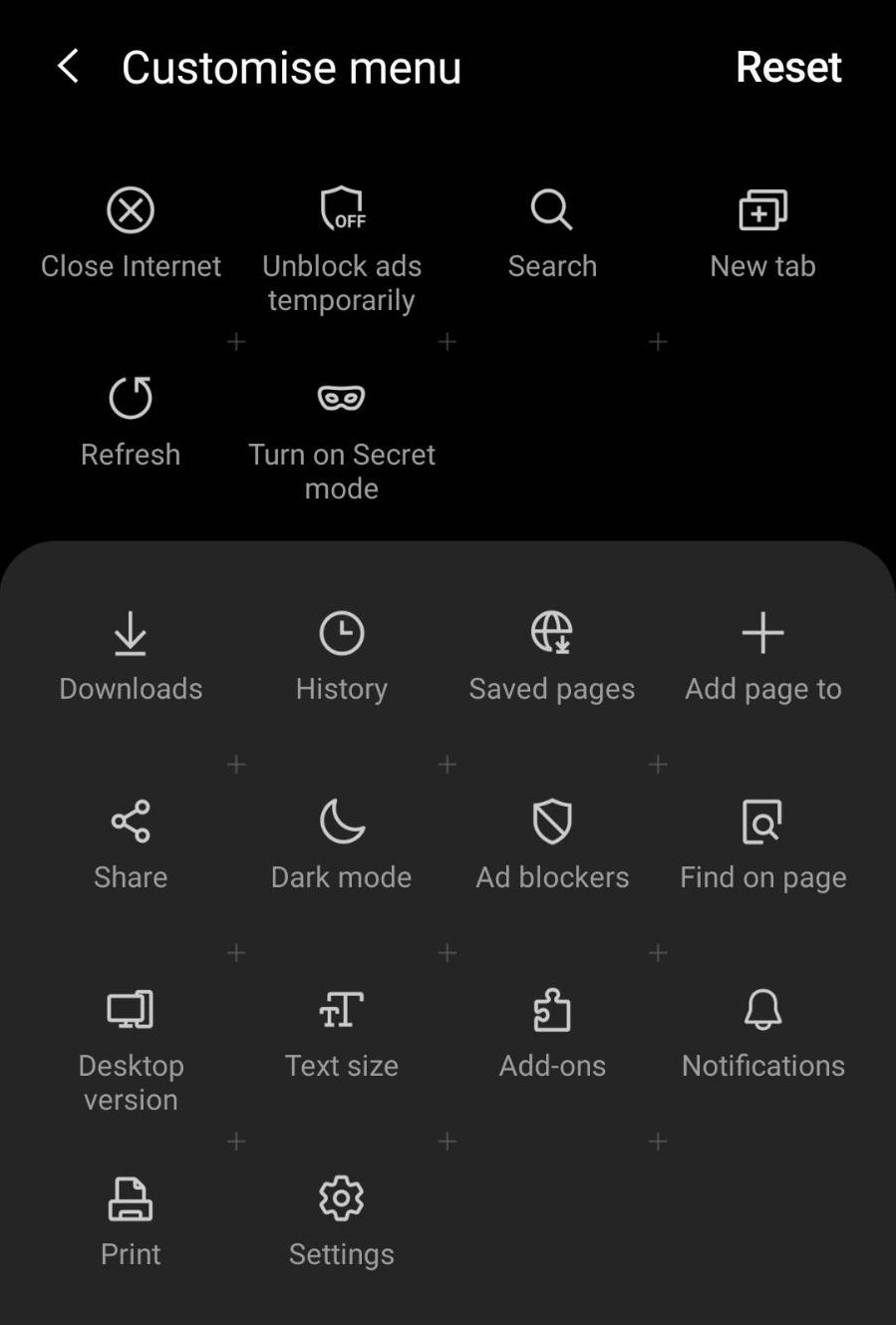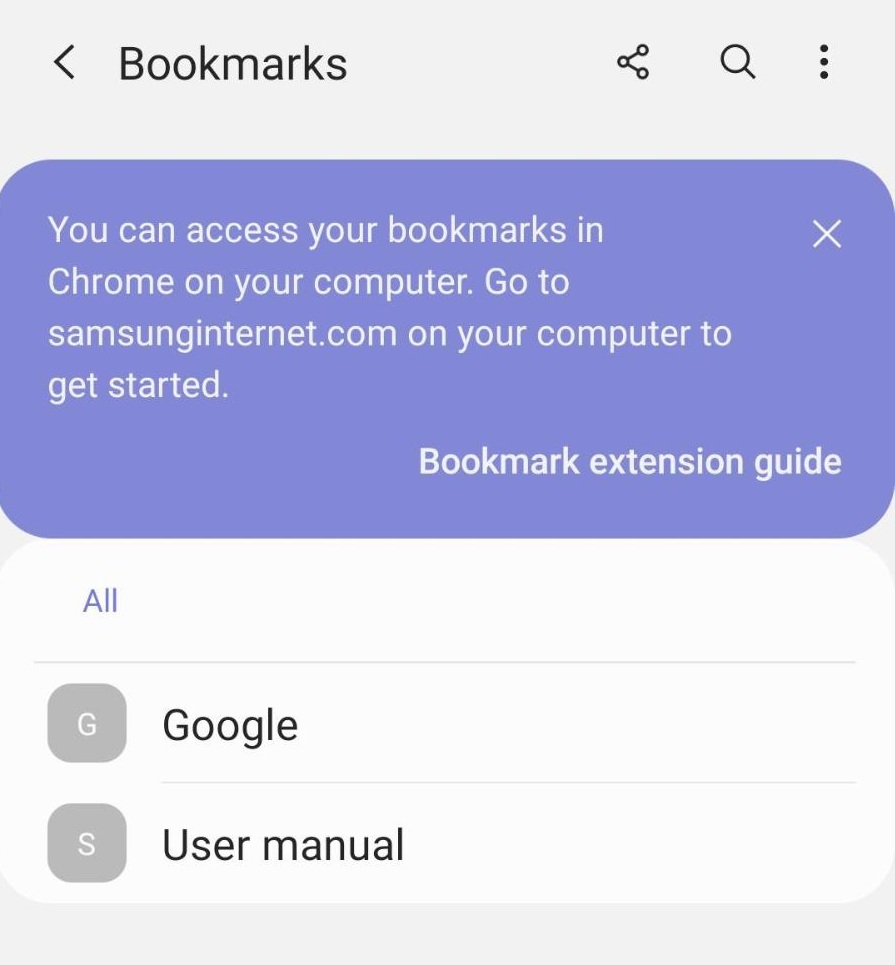 If you're like me, you would like to keep website bookmarks if you want to read a few pages later. It is excellent that the browser has a bookmark and active sync support. So no matter which device you use, your bookmarks are always with you.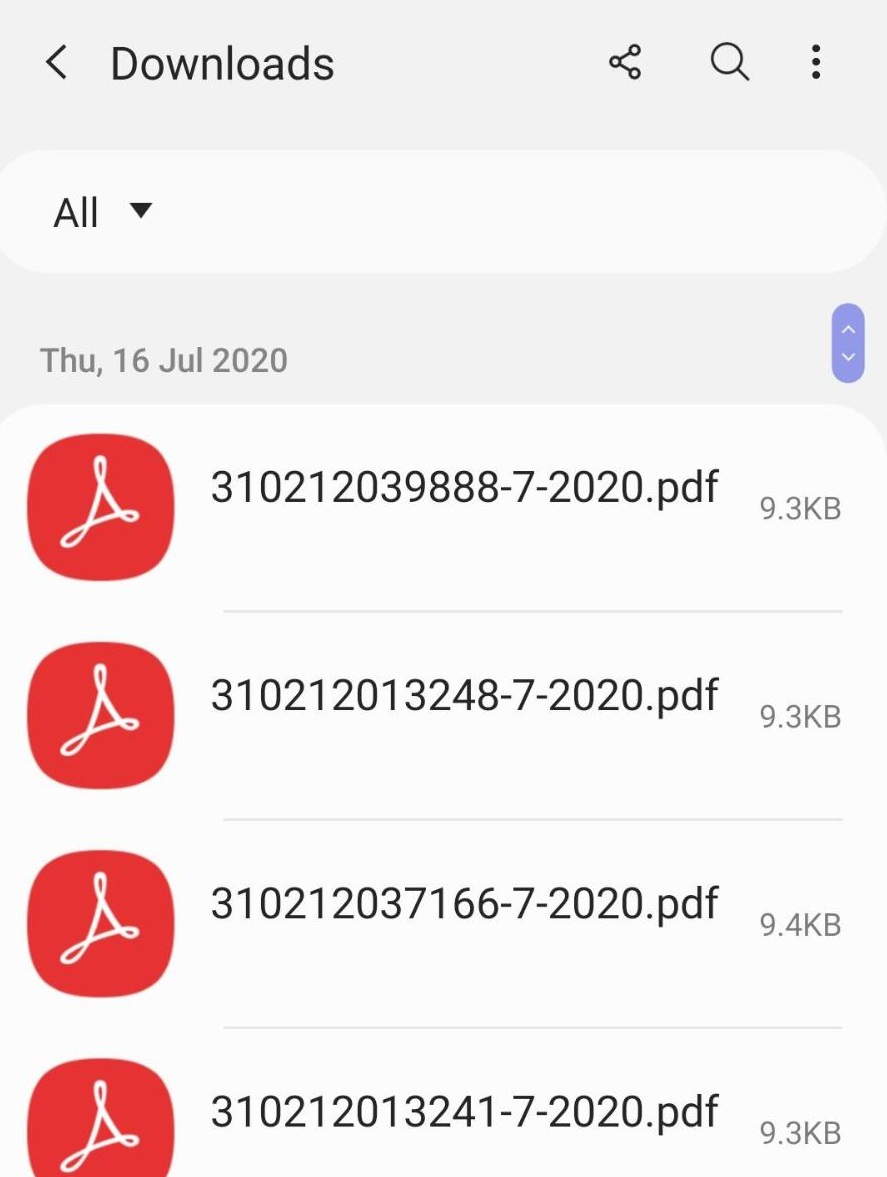 You can see your active downloads here. If you wish to delete any of these downloads, hold on to the download entry and press the Delete command button.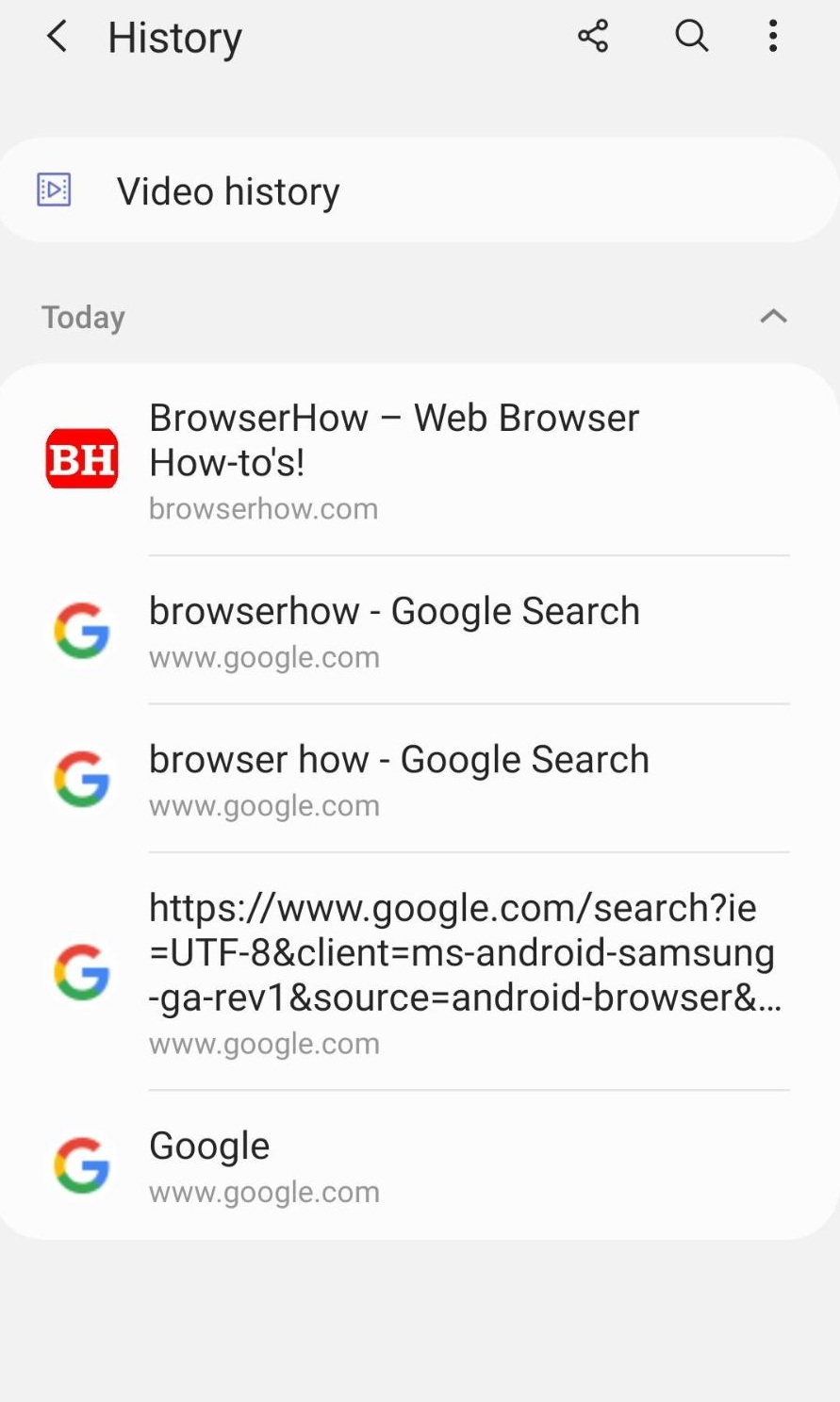 History is a trail of all your online activities on your device. If you want to view the history to see what previous websites you have visited, you can go to the History tab and check accordingly. You can also delete multiple entries from history if you wish to.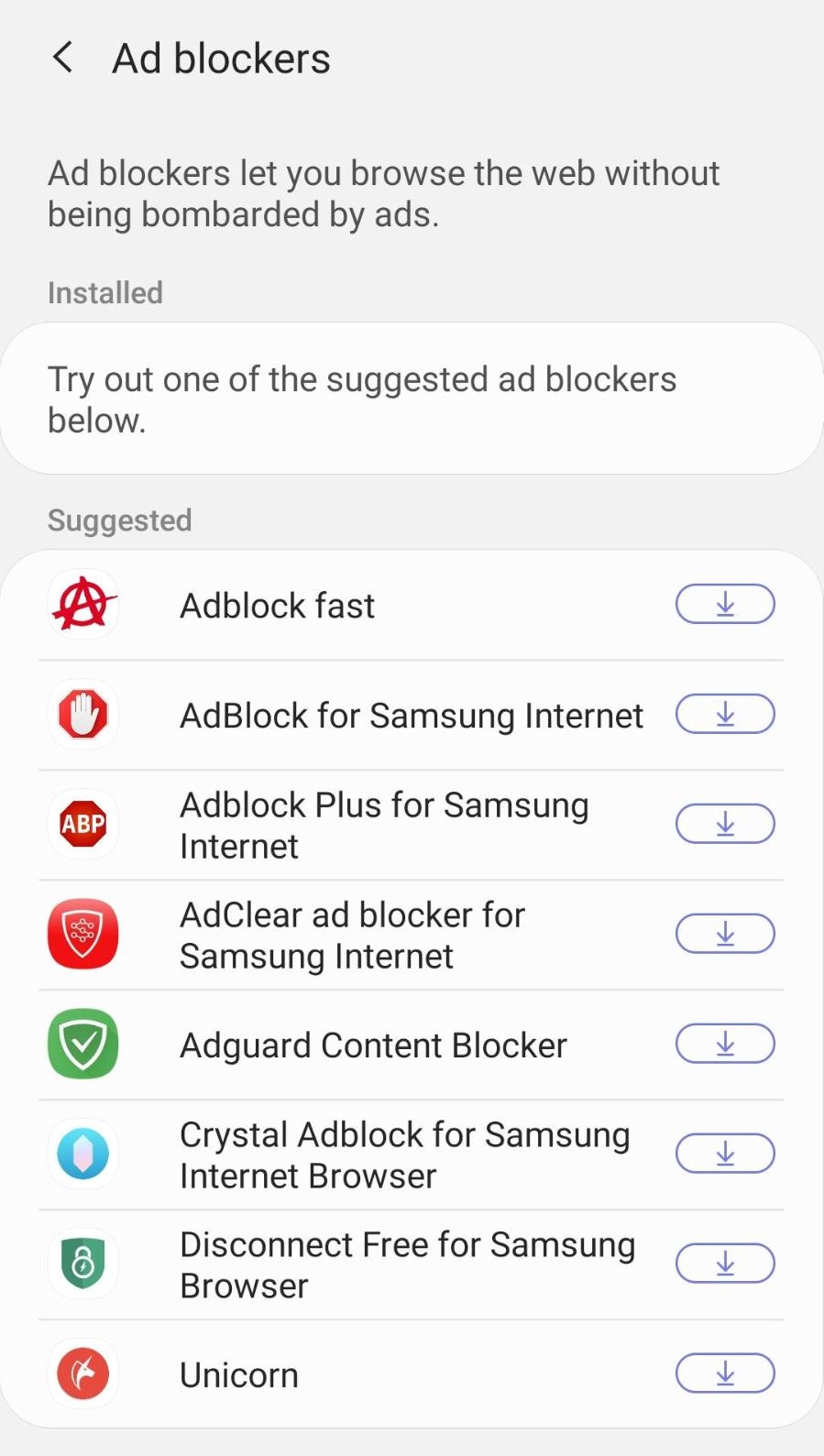 The Browser has an in-built extension that blocks all the trackers and makes your browser more secure and private. This will prevent you from seeing any unwanted ads or annoying ads. There are several add-ons that you can install on the browser.
Add-Ons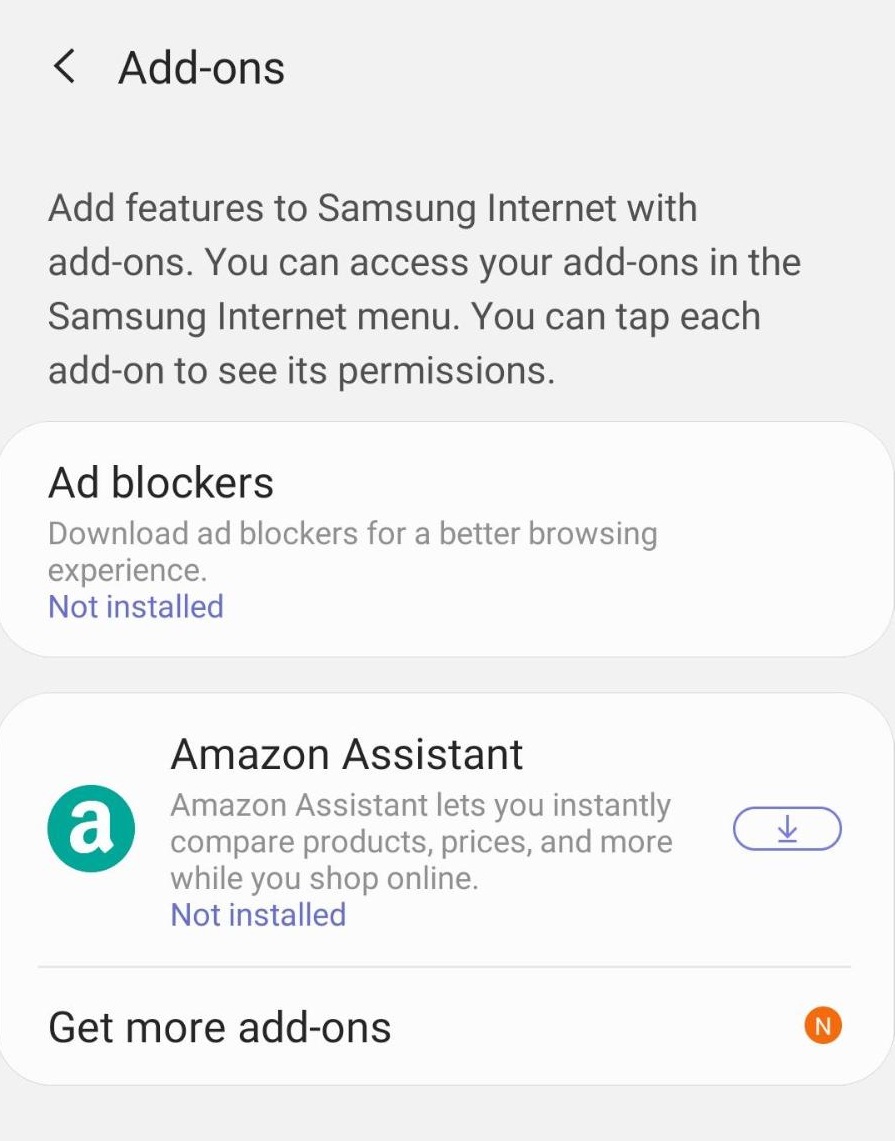 Add-ons are special features exclusively on the Samsung Internet Browser. Think of them as Chrome extensions.
You can add these unique features to your browser to get complete functionality. One of the popular add-ons is Ad Blocker and Amazon Assistant.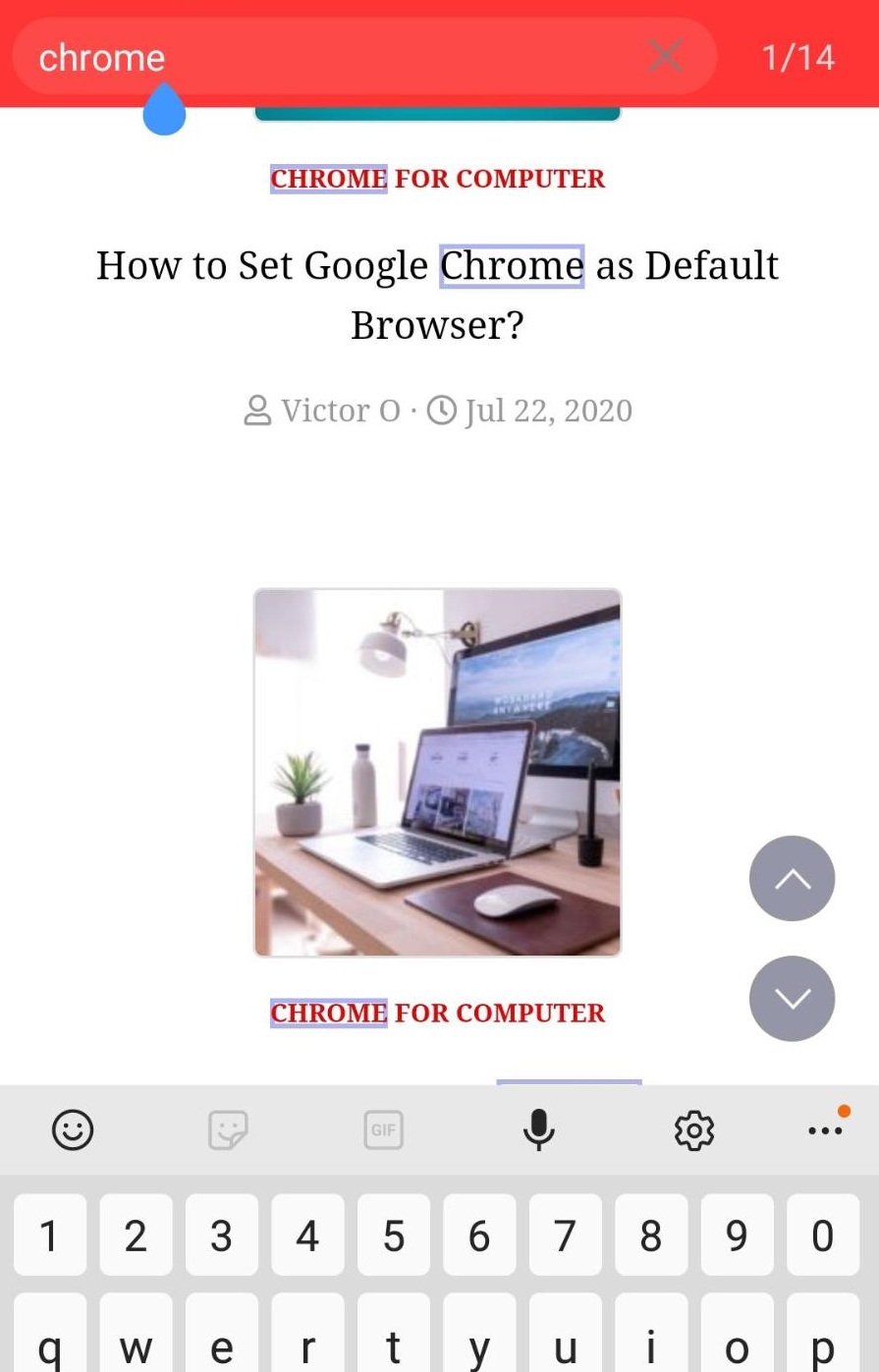 If you like researching a few topics on the internet, this option will undoubtedly catch your eye. You can search for specific keywords or phrases on your webpage. And it will highlight relevant keywords accordingly. It is ideal if you want to finish your science homework or seek specific answers.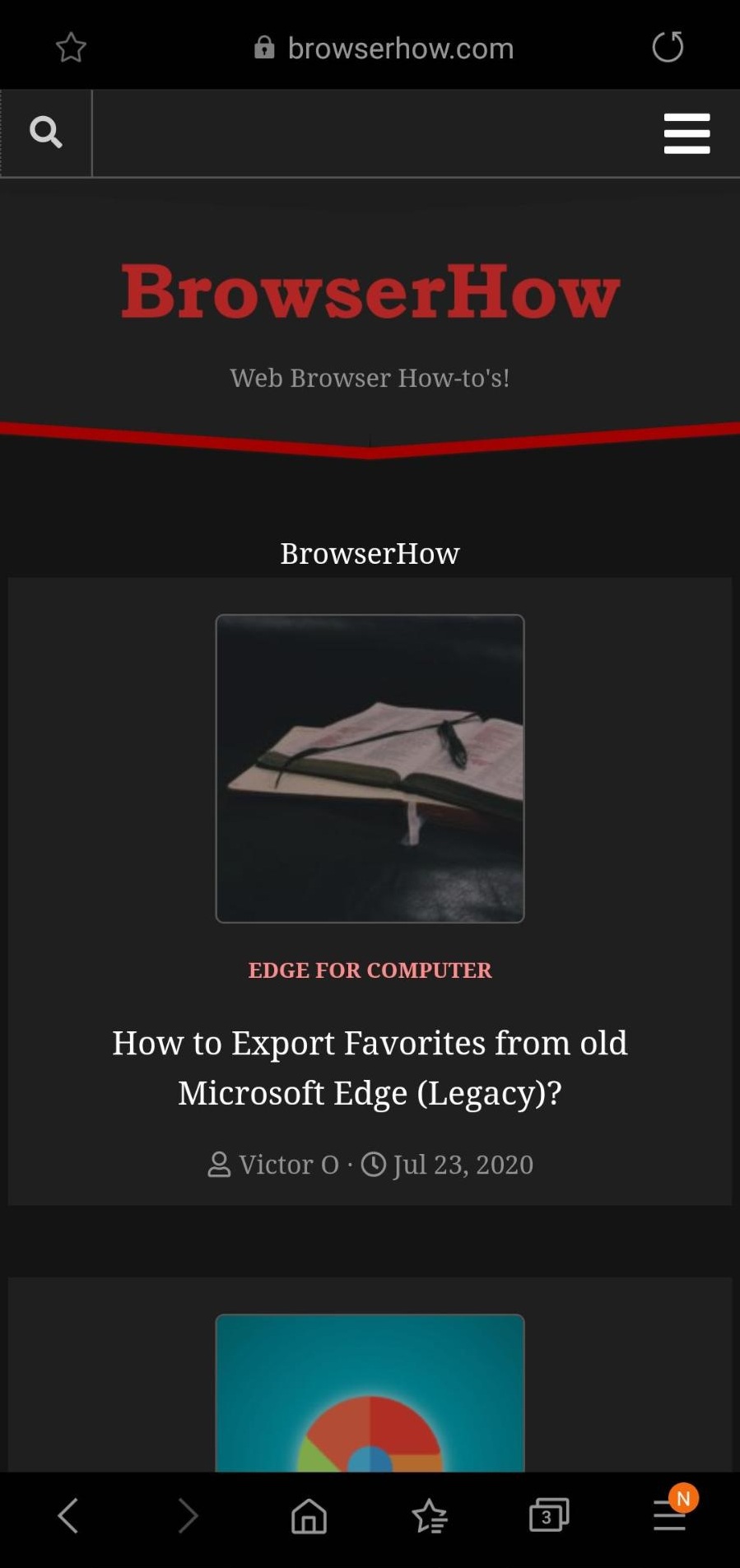 The dark mode is pretty self-explanatory! To protect your eyes, the browser will adapt all web pages into a slightly darker shade in dark mode. It is very beneficial if you browse the internet, mostly at night. And dark mode works flawlessly on significant websites like Youtube, Facebook, Quora, and BrowserHow.com.
Ultra Power Saving
As the name suggests, the Ultra Power Saving mode extends the battery life. When enabled, the mode to minimize the running processes work within the Samsung Internet browser makes your battery last longer.
Bottom Line
Though Samsung Internet Browser is not as highly used as Google Chrome and Firefox, the browser has exceptional features with the fastest browsing speed. Since it is based on Chromium, it achieves the same surfing efficiency as Google Chrome. It also supports 360˚ videos and a VR headset, enabling you to play online web games in VR.
The Samsung browser has an inbuilt adblocker and supports 3rd-party applications for content blocking and filtering. You can use other apps, like AdGuard, etc., to blacklist websites. Also, modes like High contrast mode give you more accessibility.
Ultra Saving Mode keeps your device running for an extended period by minimizing the current running browsing processes. It solves the issue of browsers consuming too much CPU and battery usage.
The Samsung Internet browser is an excellent option for switching from Chrome. The speed is the same since Chrome and Samsung Internet browsers work on the same engine. The newly added features in the Samsung browser make it a superior choice.
I briefed my father on all the new features available on the Samsung browser to choose between Google Chrome and Samsung. He chose the latter, however. I hope this article helps you make a choice too.
In the comments below, let us know your favorite between Chrome and the Samsung browser.
FAQs
Is the Samsung Internet Browser good?
Yes – Samsung Internet is a safe and sound browser for any Android phone.
What is the Samsung Internet Browser used for?
Samsung Internet is just a web browser that helps access the Internet on the smartphone. It comes pre-install on Samsung phones. However, it's also available for download on any Android phone.
Why does Samsung Internet open by itself?
Samsung Internet is set as the default browser on Samsung Phones. Hence, anytime you click on the link with your Samsung smartphone, it will automatically launch and open the Samsung Internet browser.
You can change the default browser on a Samsung phone.
Is Samsung Internet free?
Yes – the Samsung Internet browser is free and pre-installed on Samsung Phones. You can download it from Google Play Store on any Android phone.
How to get rid of Samsung Internet?
The Samsung Internet is a pre-installed system browser on Samsung Phones. It doesn't support uninstalling. However, you can disable it to hide it from the app drawer.
Lastly, if you've any thoughts or feedback on Samsung Internet for Android: Features and Overview, then feel free to drop in below comment box. You can also report the outdated information.